You've seen the miter station, the portable assembly table, my dust collection system and how I organize all my small hand tools. In this post I'm showing you where I keep everything else.
*  This post contains affiliate links for your convenience. Read my full disclosure policy here. *
Portable Saws and Tools
Bandsaw & Jointer
My large tools sit on portable bases. The bandsaw is on the Heavy Duty Universal Mobile Base BORA Portamate PM-2500, and my jointer is on the Adjustable Universal Mobile Base Bora Portamate PM-1000. The only significant difference between the two is the foot levers that change the tool from stable to mobile. I much prefer the sturdier foot levers on the BORA Portamate PM-2500, and with its price only $5 more I'd recommend that one.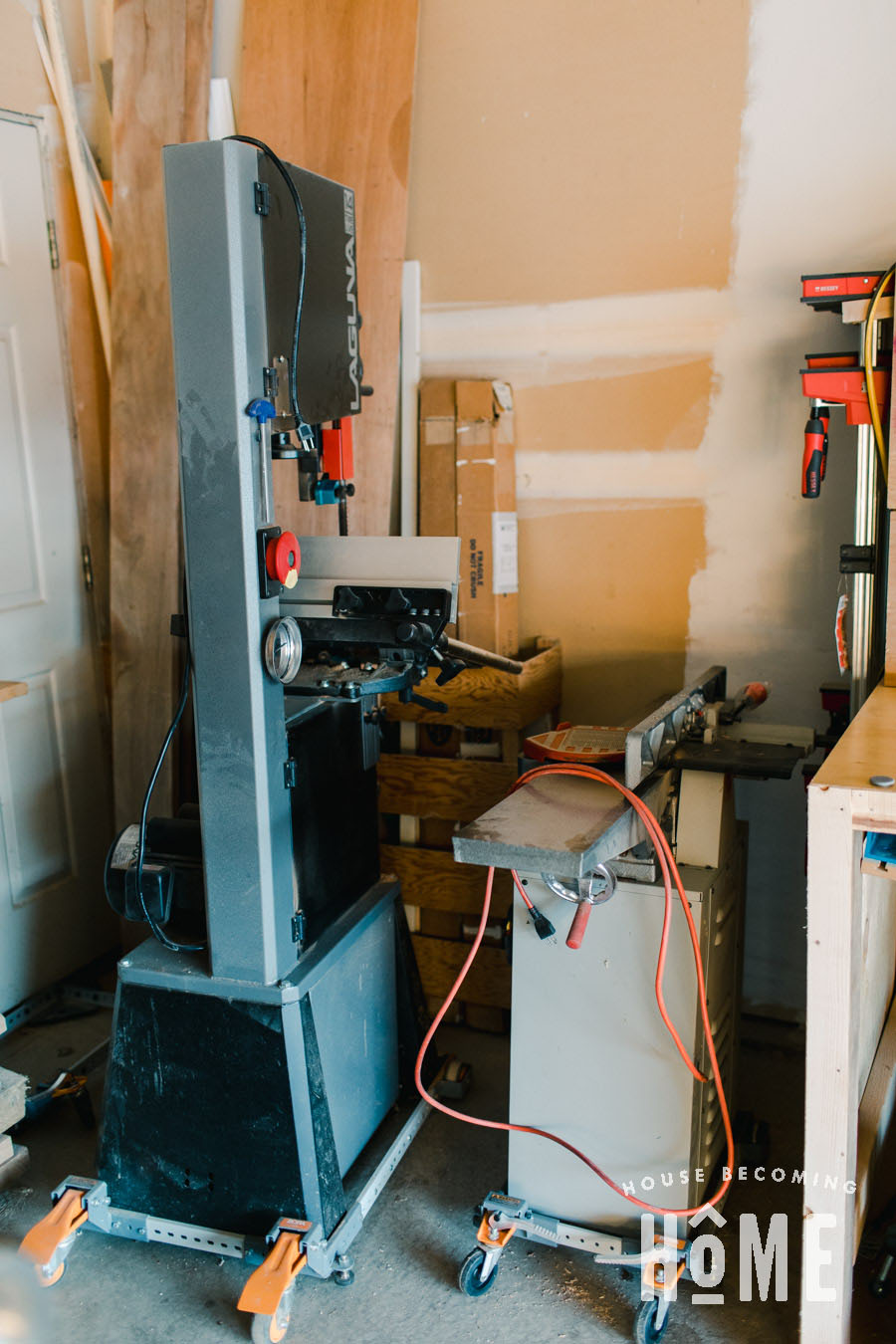 Router Table
I made my Rockler router table mobile with heavy duty retractable workbench casters. I used these because they raise the table even less than the Bora portable bases (and, as you can see in the photo below, it just barely fits underneath the miter station).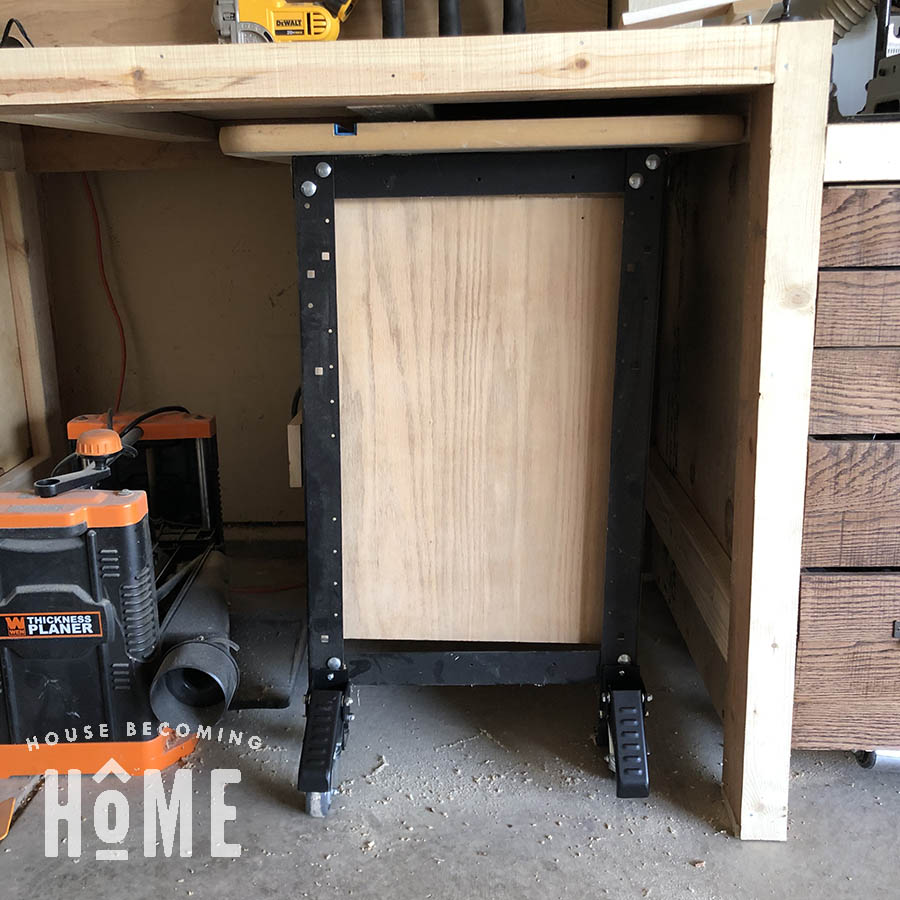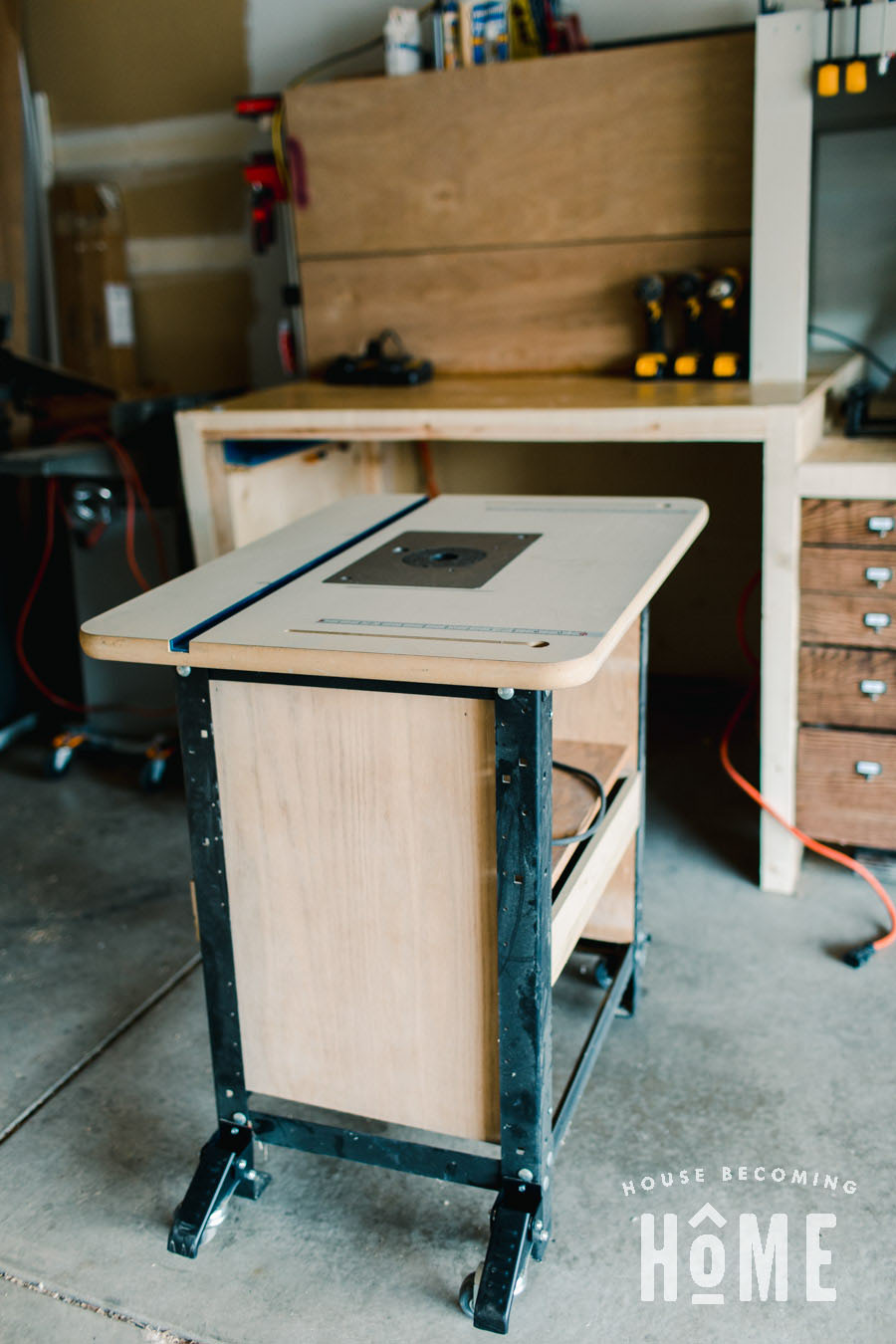 My amazing Milwaukee Drill bits had no trouble making a hole in the steel legs to attach the casters.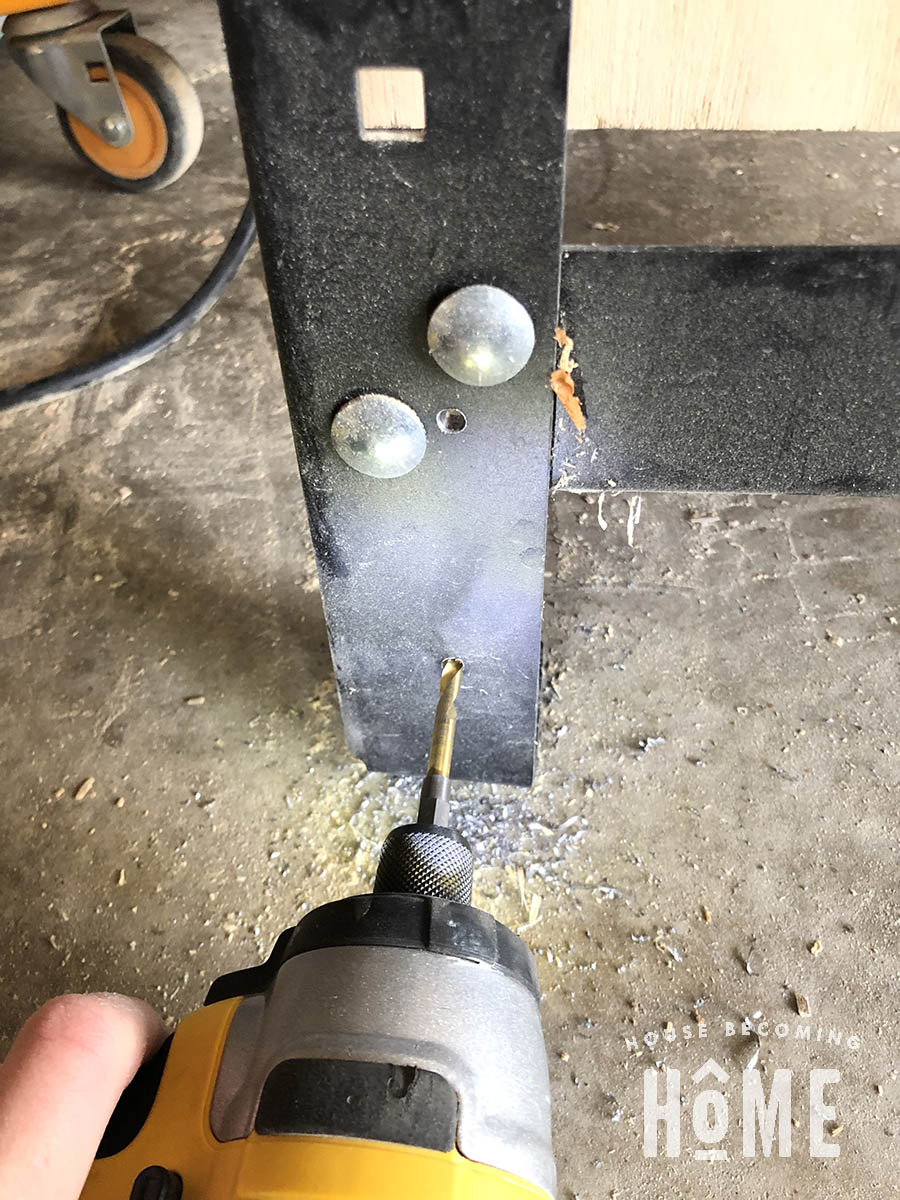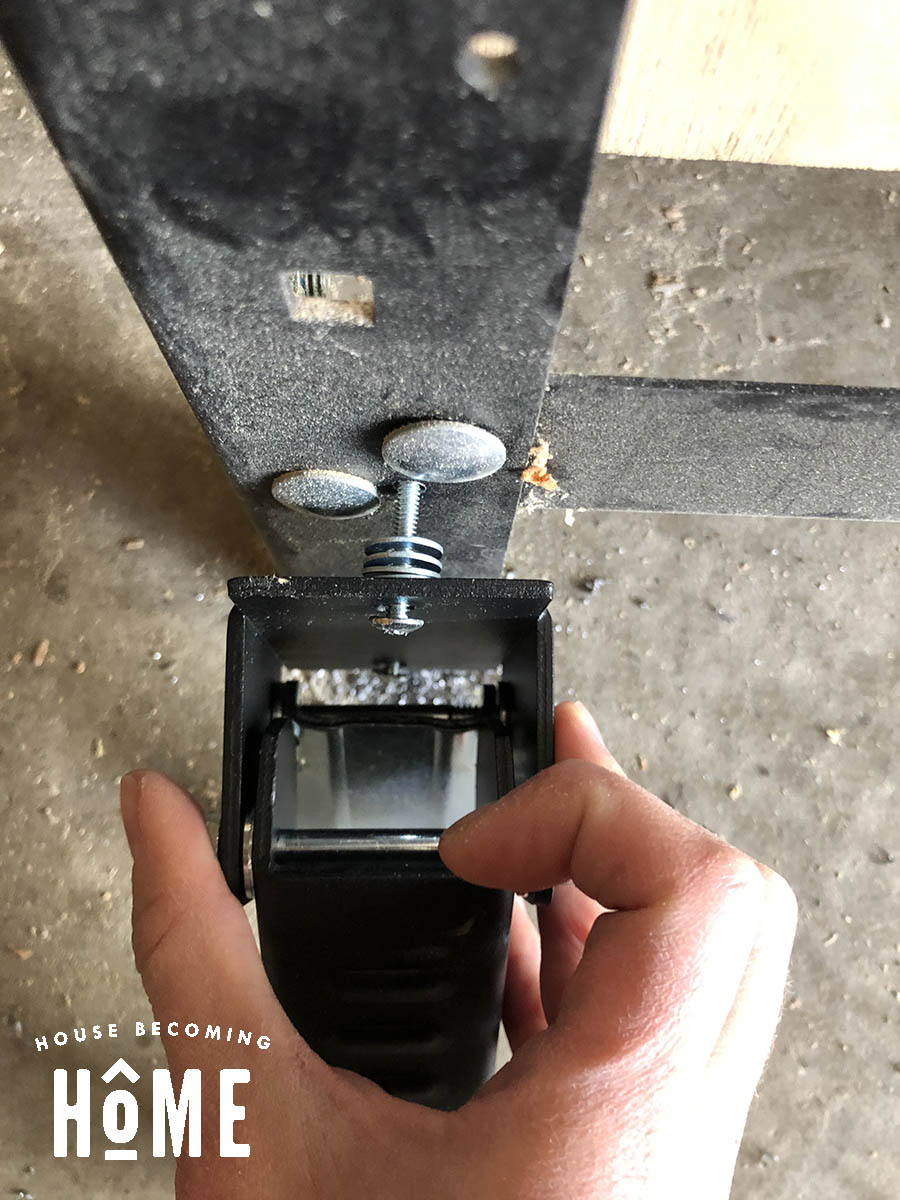 I added some plywood to the sides of the router table and built a quick drawer for it. This gives me a place to put my router bits, wrenches, and other router supplies. Someday I'll add another drawer to it, and build something to contain the crazy amount of saw dust it produces.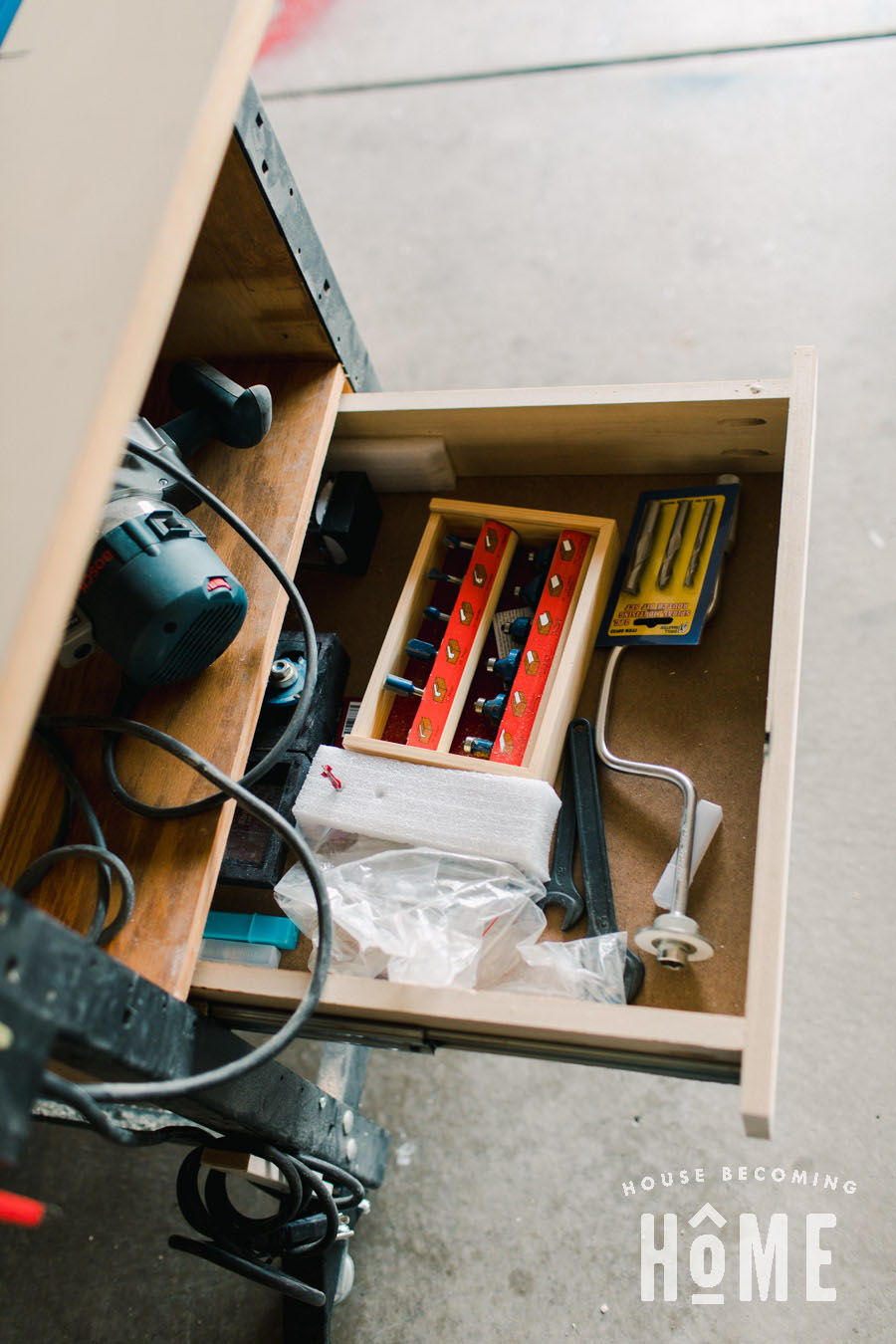 Portable Midi Lathe Stand
For my lathe I basically built a small (and rough!) dresser, then attached a set of heavy duty retractable workbench casters.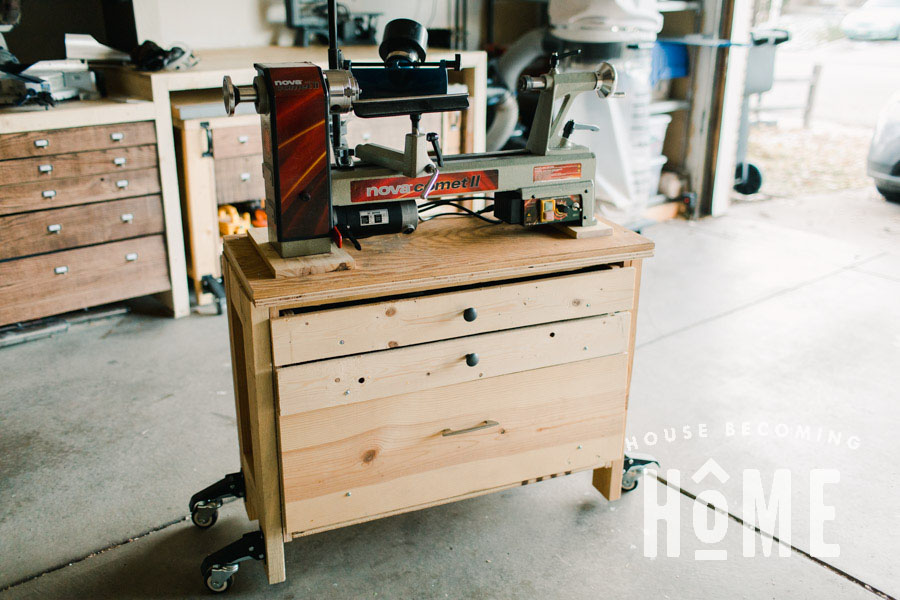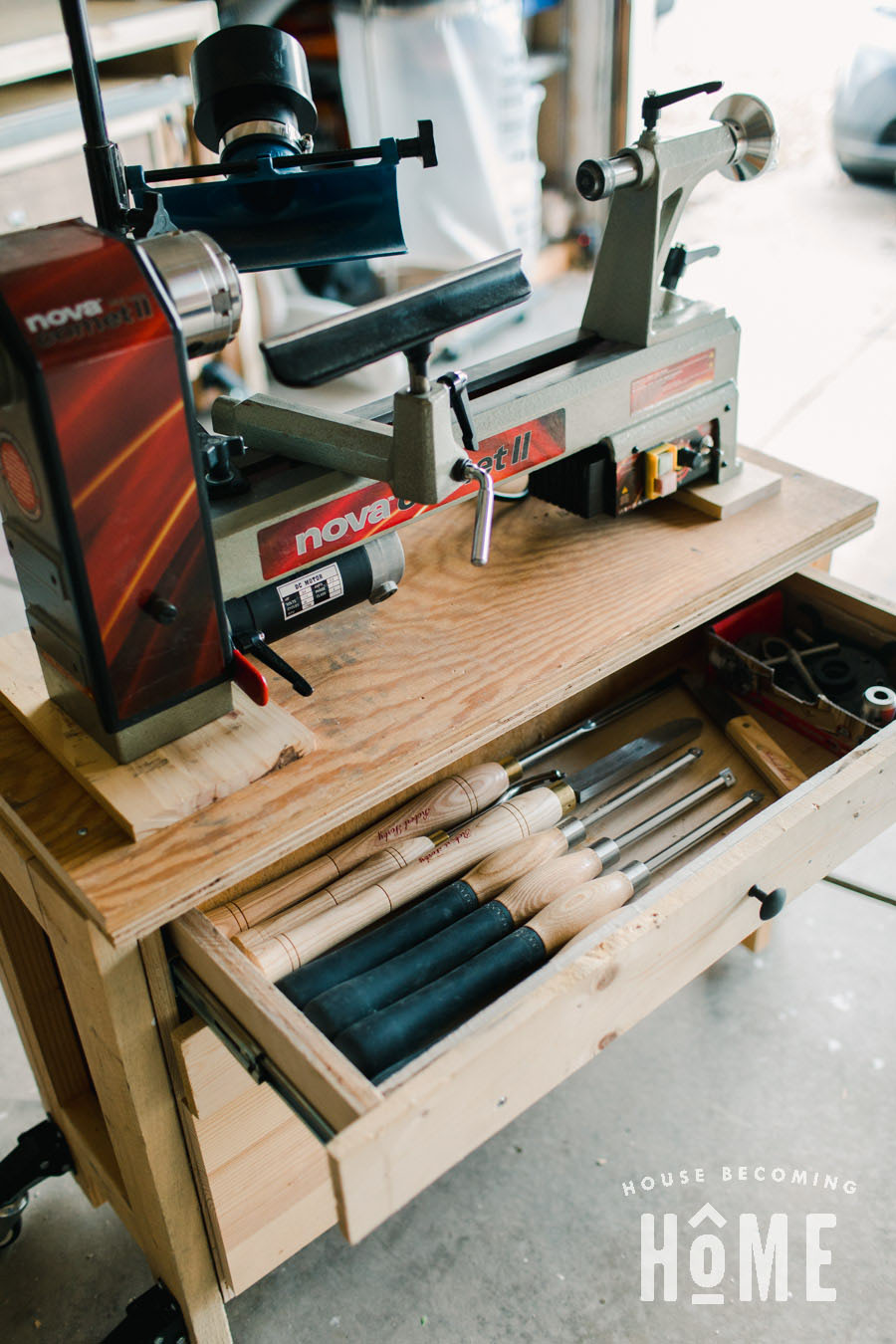 When I'm not using it, the lathe sits next to the Scrap Wood Organizer Cart and Lumber Rack.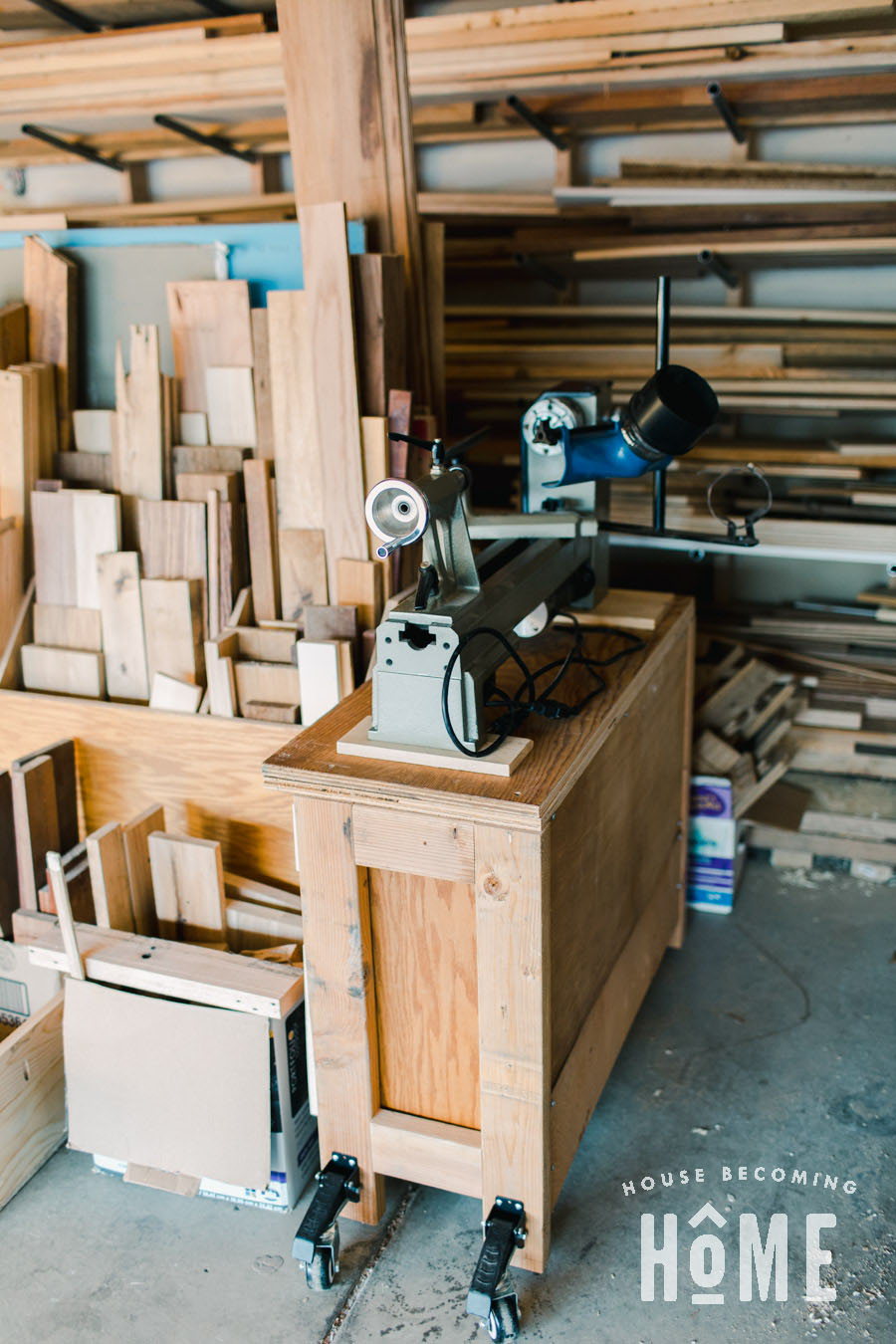 Planer
Currently a work-in-progress, the planer is kept underneath the left side of the miter station. After being frustrated with my planer one too many times, I decided I was going to upgrade. I didn't want to build a mobile planer cart until I have the one that I plan on having for good. But this is where it'll go. 🙂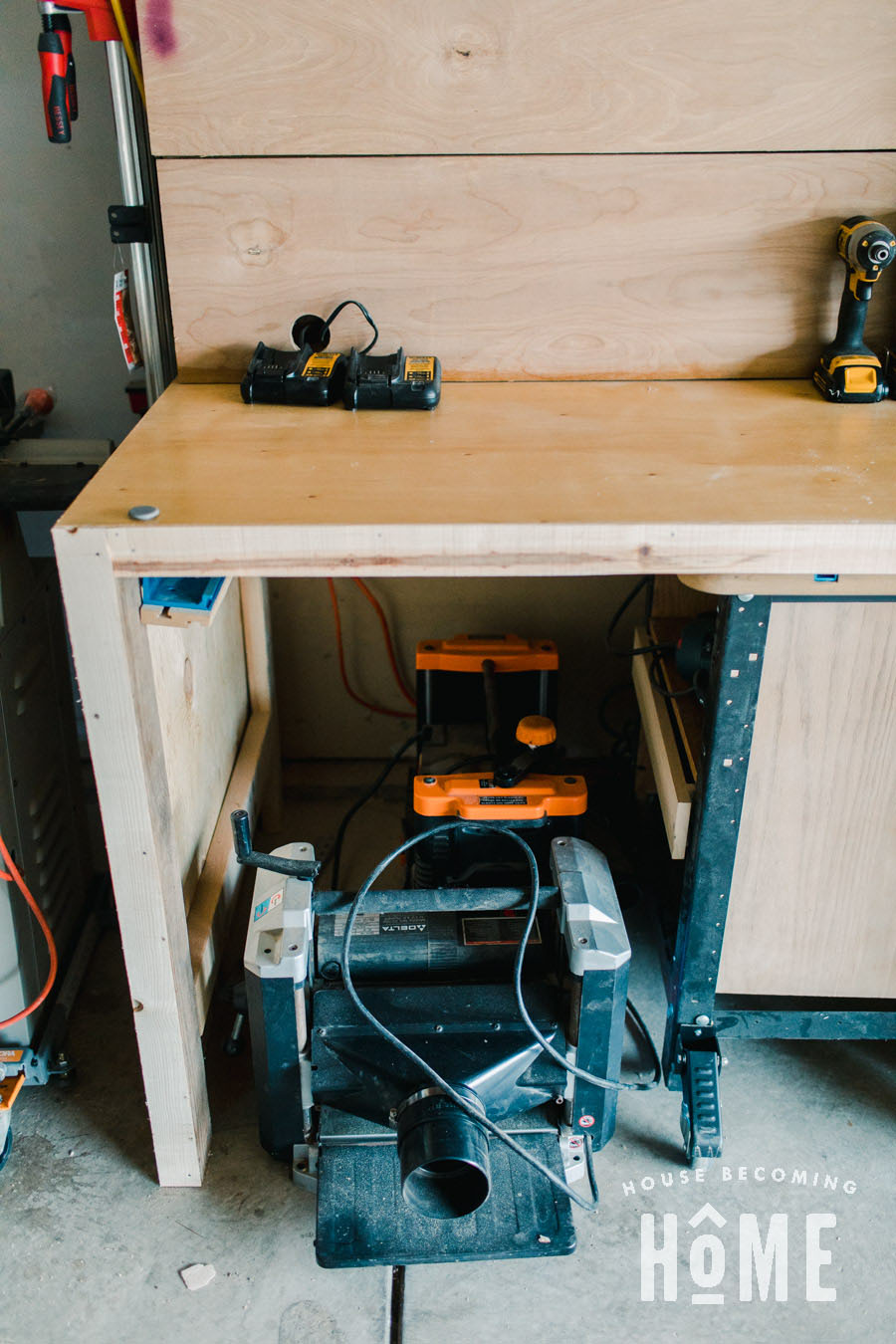 Garage Workshop Lighting
One of the greatest improvements to my garage workshop has nothing to do with tools or organization at all. Lights! The Cackss LED shop lights were crazy easy to install and make such a huge difference when I'm in the garage after dark.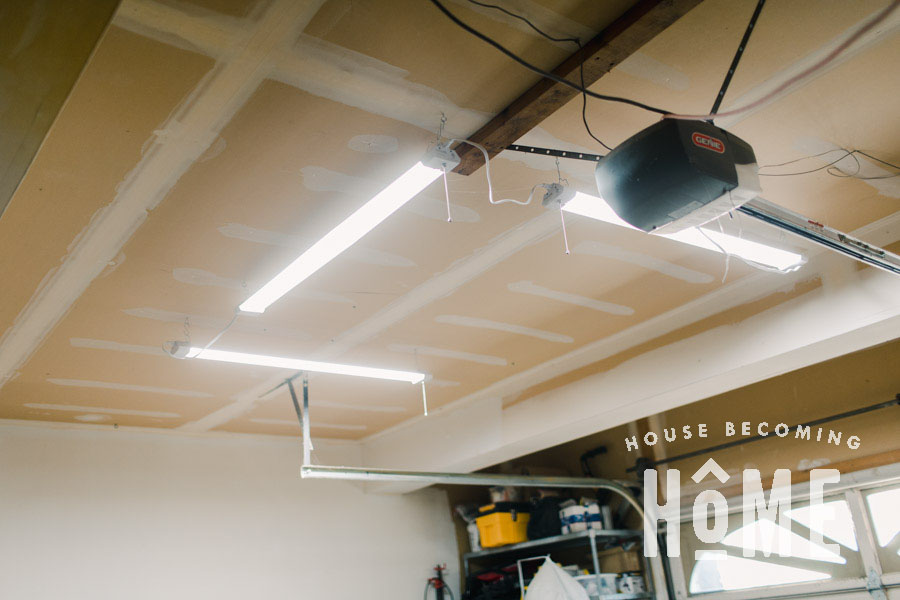 Paint and Table Saw
I tried, tried TRIED to keep tools on one side of the garage, but I ended up stealing some space from the other side. My table saw and paint are stored between the wall-mounted shelving and the DIY Bike Rack.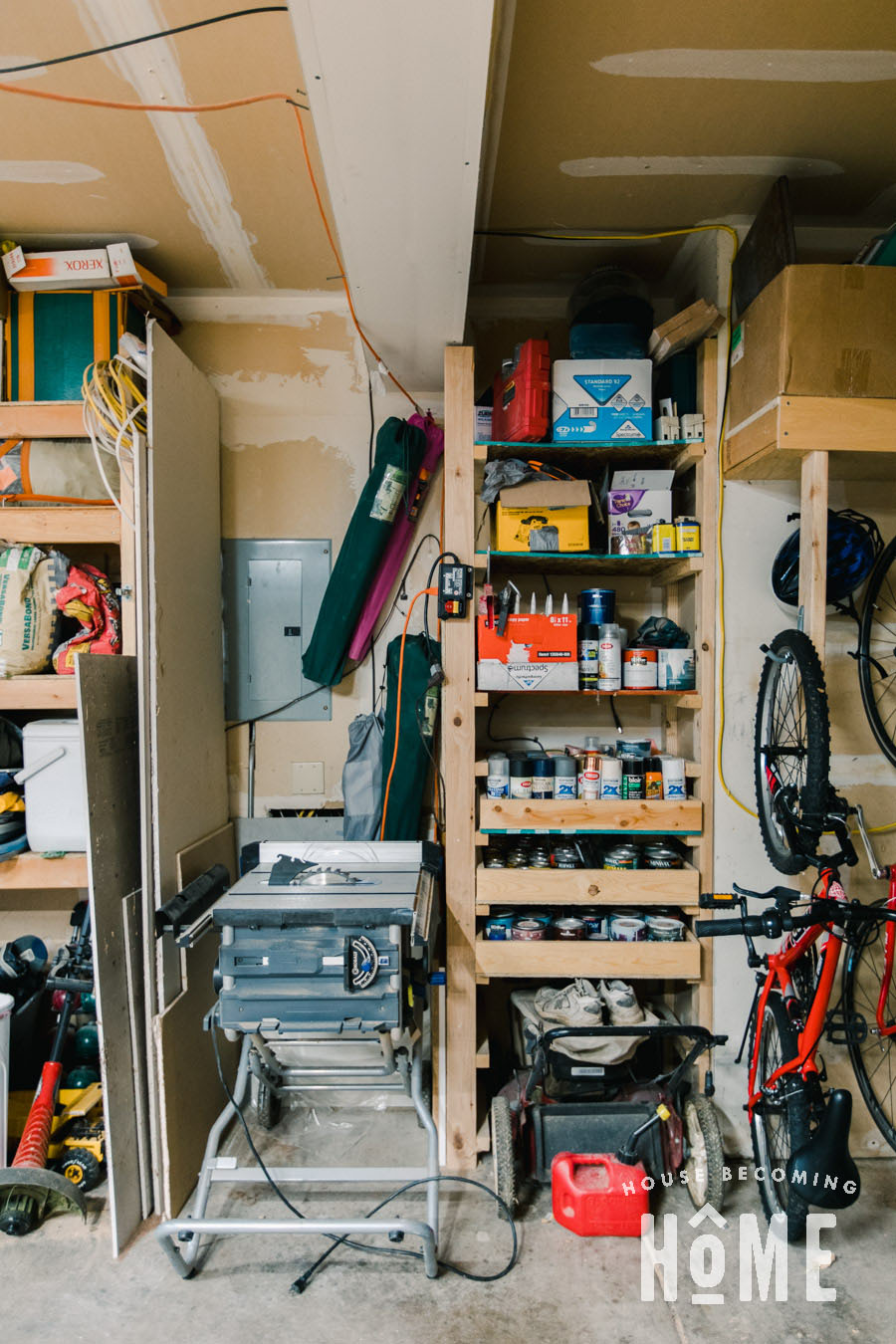 Steel Shelving
The items I keep here are a bit harder to get to, since they are blocked by the dust collector until I roll it out of the way. On these shelves are bins of rags (for applying stain), a bin of electrical supplies (for making lights), a bin of painting supplies, etc.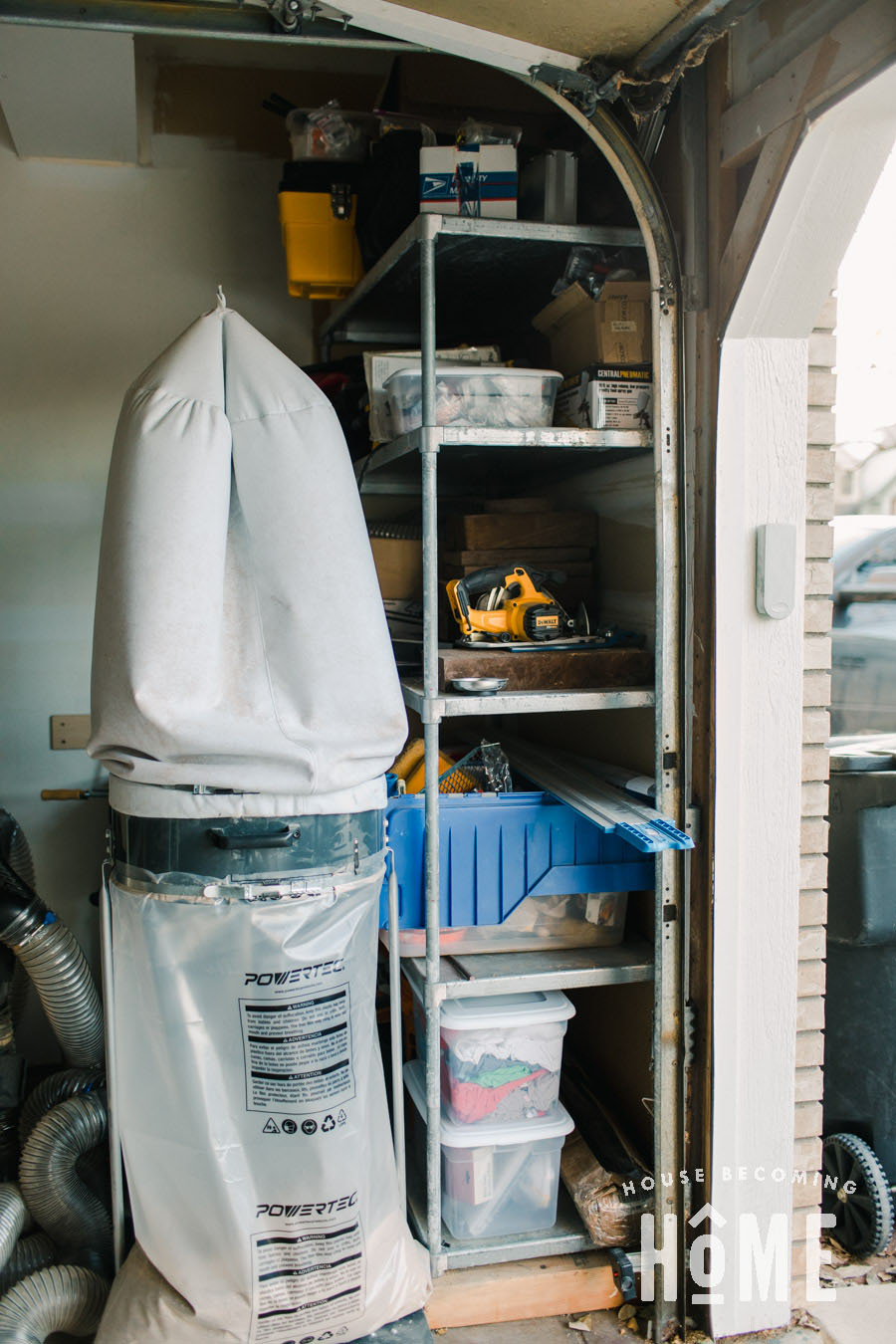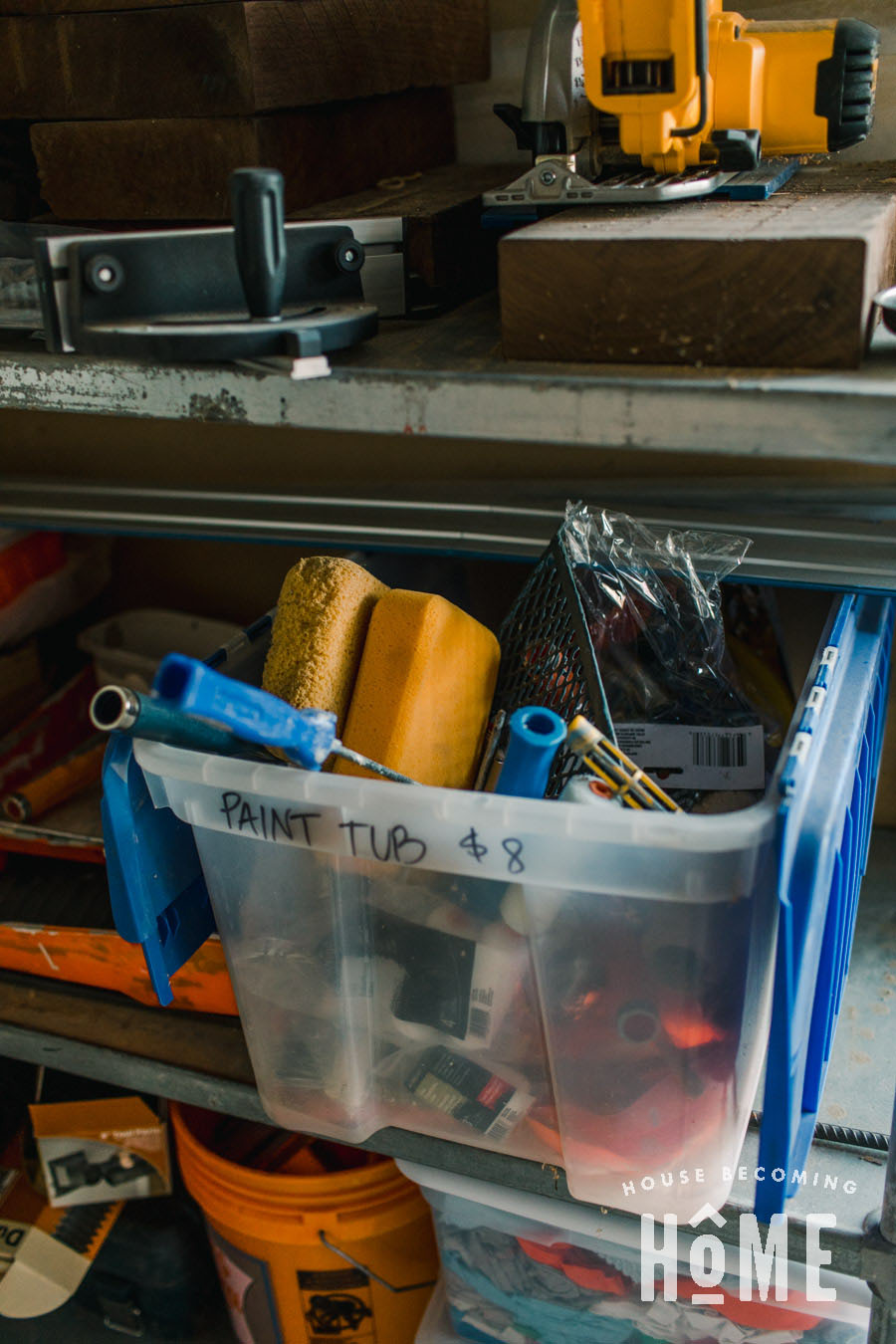 Drill Press
And finally, the tool that didn't get a great home–my drill press. The original plan was to keep it on top of the miter station. After using it there several times (practically standing on a ladder to reach it!), I knew it just wasn't going to work. For now it's sitting behind the dust collector. I might build a portable stand for it and keep it underneath the miter station in the space behind the planer . . . we'll see.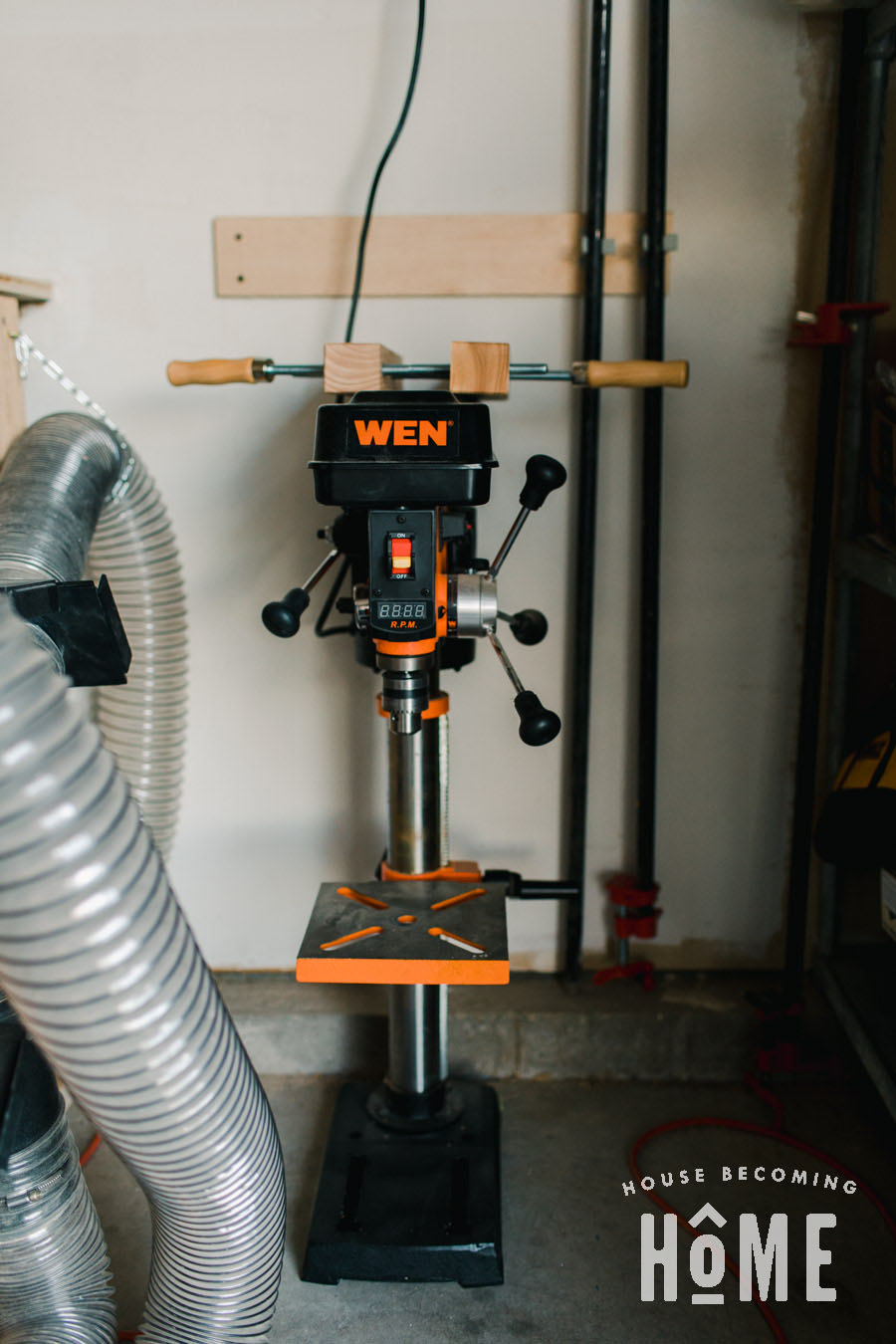 Check out more from my garage workshop