After building the DIY Lumber Rack, the previously chaotic situation in my garage was looking a lot better. But the 2×4 and conduit lumber rack is ideal for medium and long pieces of lumber. After loading it up, there were still quite a few pieces of short lumber and wide scraps of plywood that didn't have a "home." I designed this Scrap Wood Organizer Cart to hold the rest of what was left in my garage: small and medium-sized scraps of lumber and plywood.
At the end of this post you'll find a link to download the free printable plans for the Scrap Wood Organizer Cart. Below are a few photos from the building process.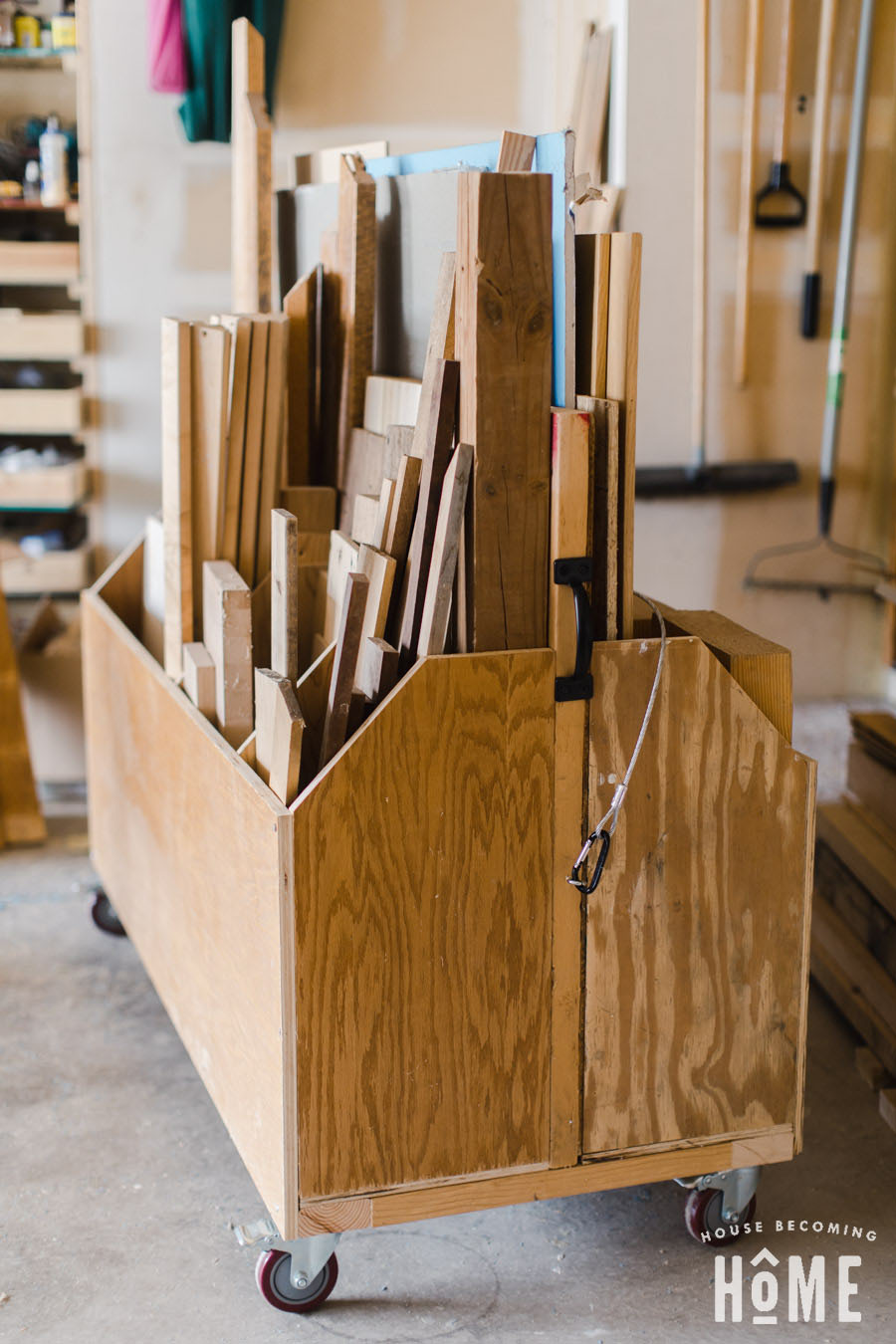 How to Build a Scrap Wood Organizer Cart
*  This post contains affiliate links for your convenience. Read my full disclosure policy here. *
Hardware
To Make It Mobile
(16) 2″ #12 wood screws
(16) 1/4 in. Stainless-Steel Flat Washers
To Make a Horizontal Divider
Fasteners
Tools
Lumber
Download the free printable pdf at the end of the post for a full cut list of lumber.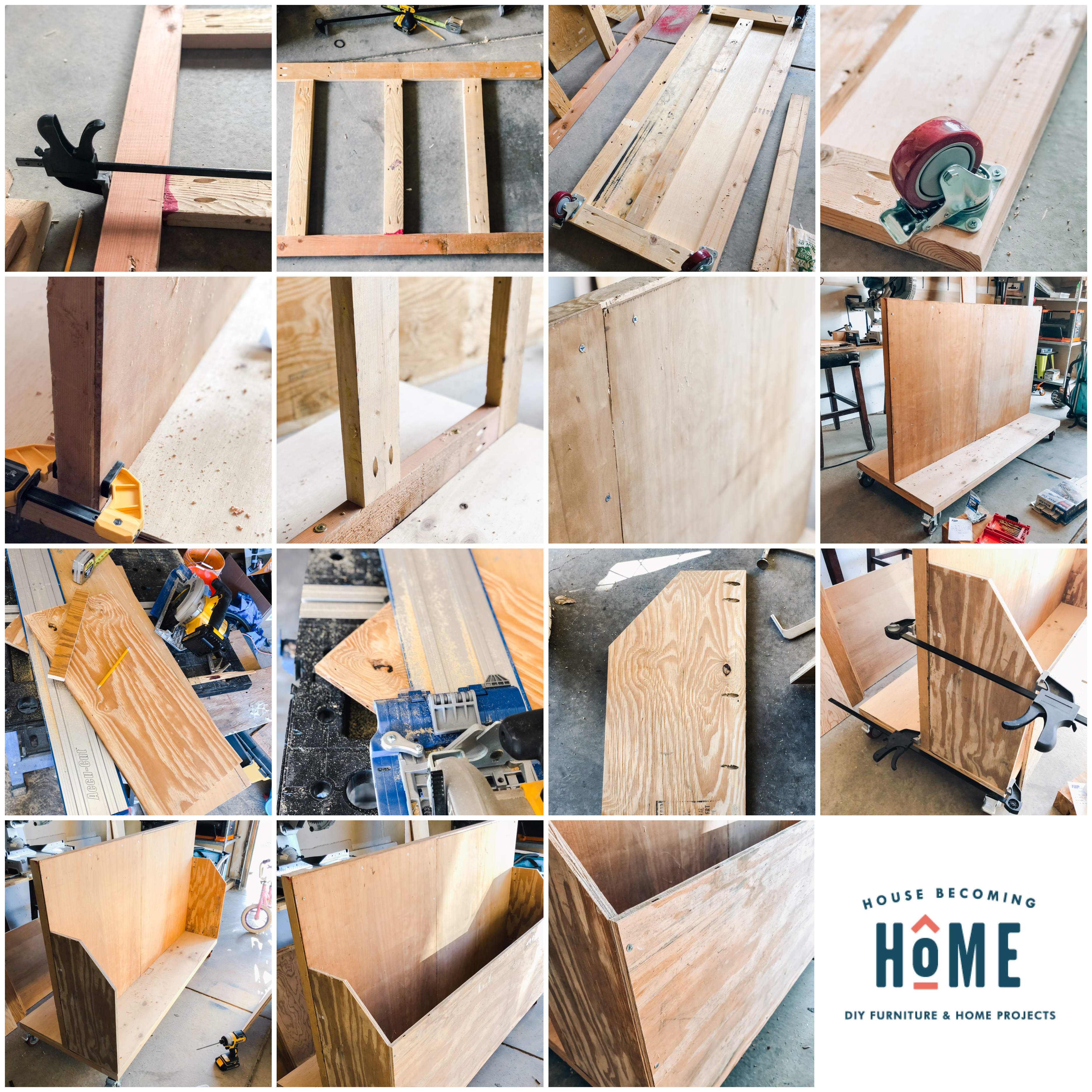 With every inch of my garage (and especially of this cart) being precious, I didn't want to make a divider from 3/4″ plywood that would end up stealing space from the scraps I need to store. This horizontal divider made from 3/16″ wire cable is a perfect way to keep the lumber organized without losing valuable space.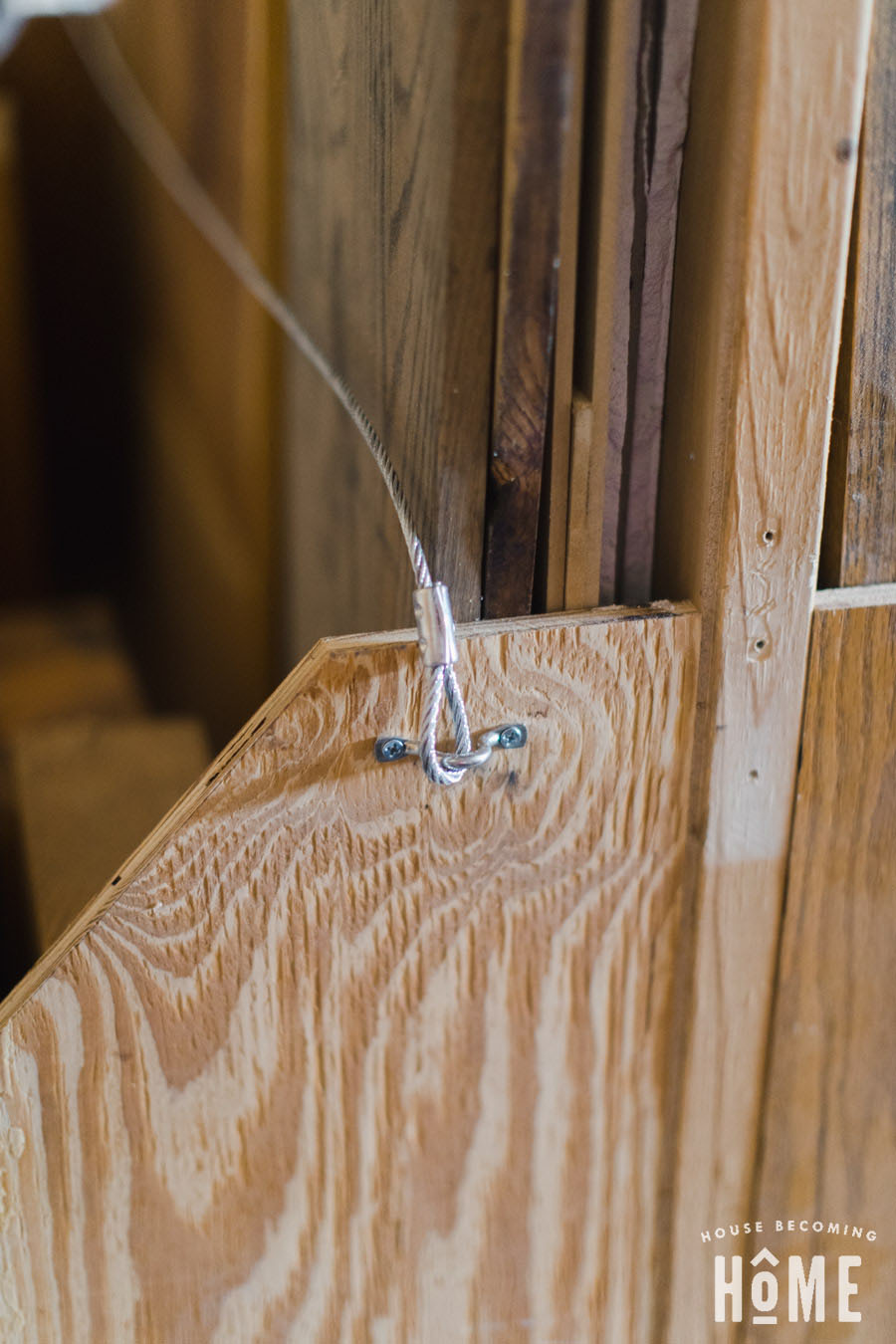 The heavy duty casters + this simple gate handle make rolling the heavy cart around the garage super easy. I only added a handle to one side, though I think I may add another to the other side.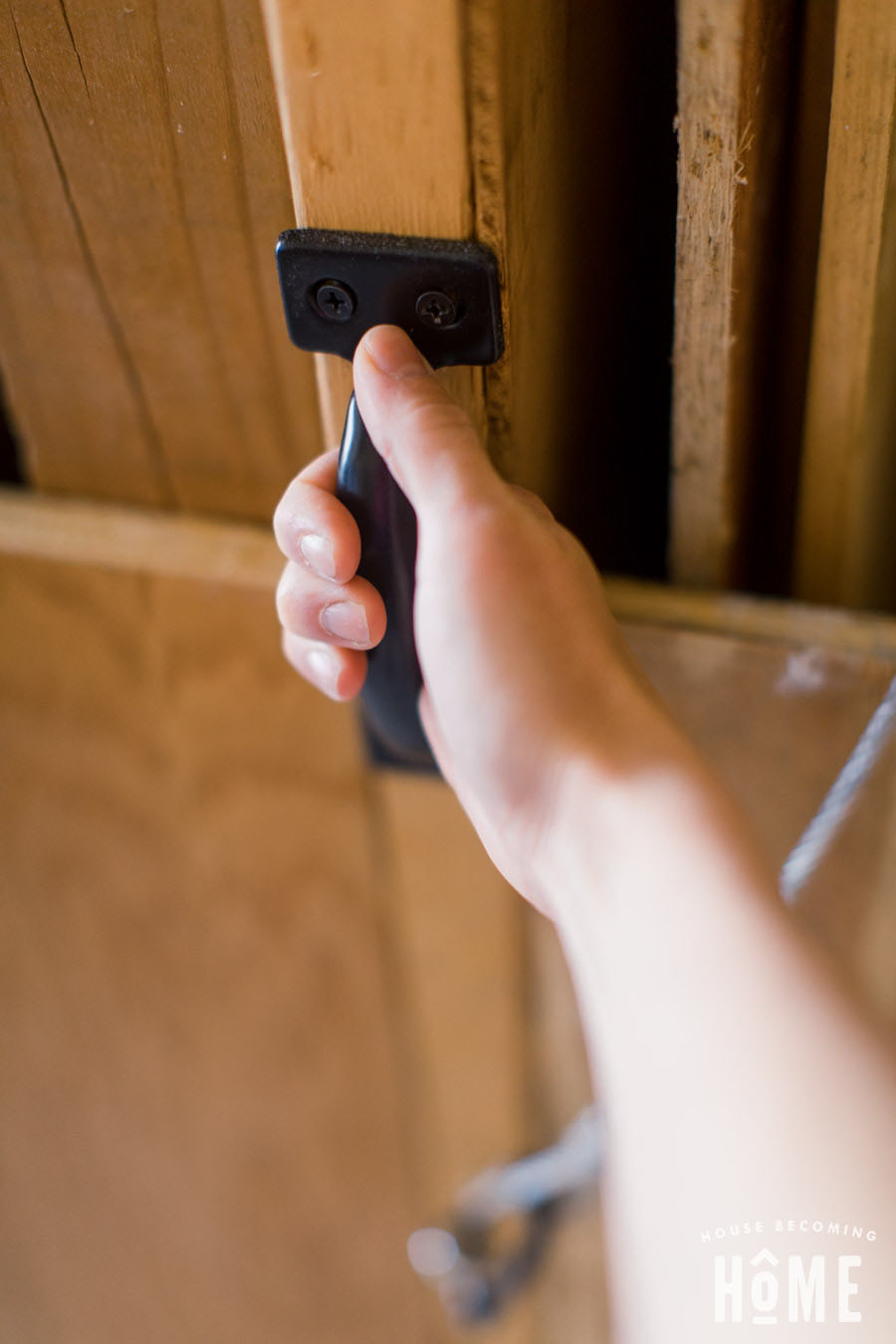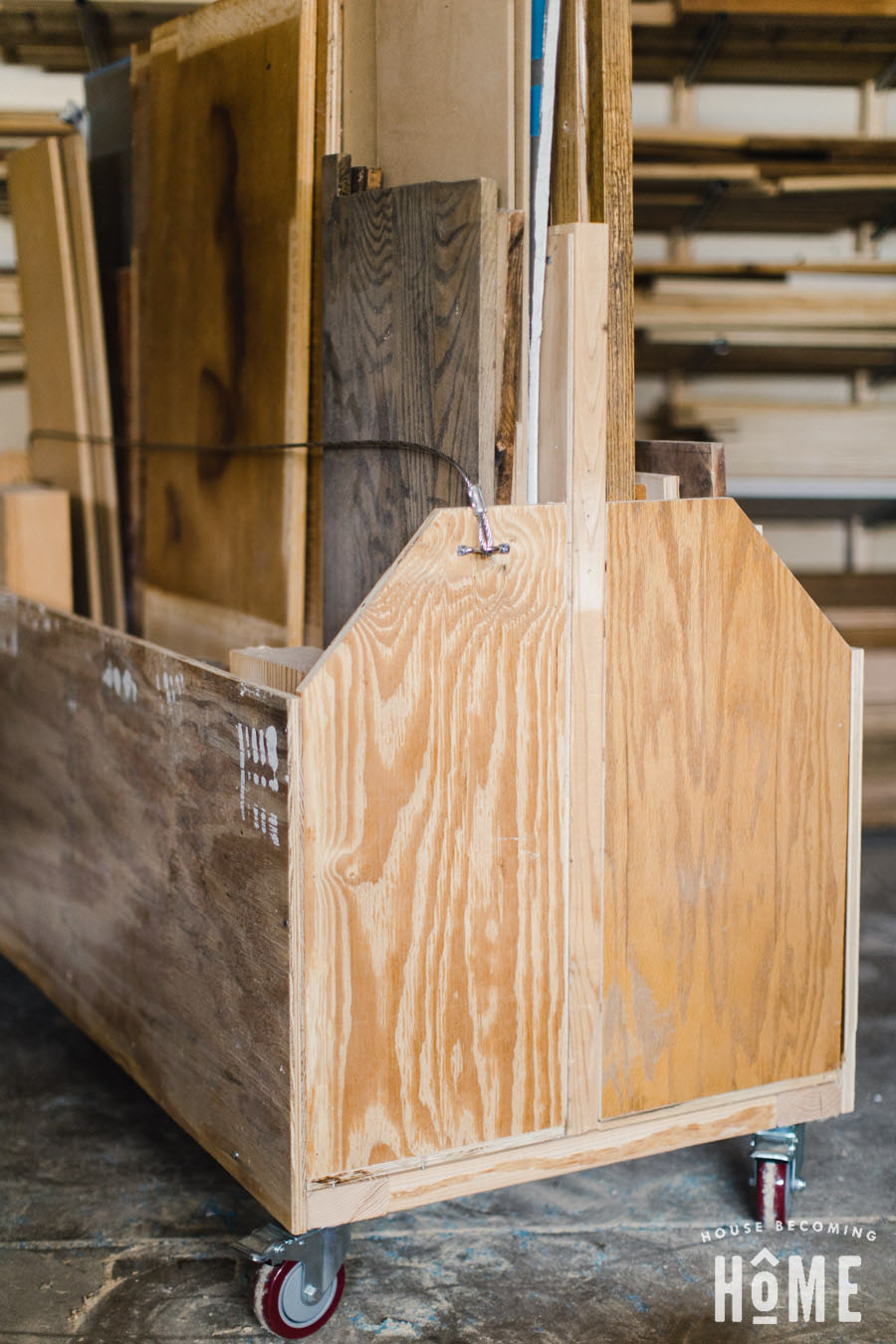 Free PDF Plans
SCRAP WOOD ORGANIZER  
Subscribe to the House Becoming Home newsletter and receive free printable PDF plans for the scrap wood organizer cart I designed (**personal & non-commercial use only**). Enter your name and email address below–you'll immediately be sent a link to download the file.