After building and installing organizational compartments for our coat closet, I began searching for some coat hooks to add to the "mini lockers." As is always the case, the ones I liked were not exactly cheap, and I needed a handful . . . which is when the usual question pops into my head . . . "could I just make these?"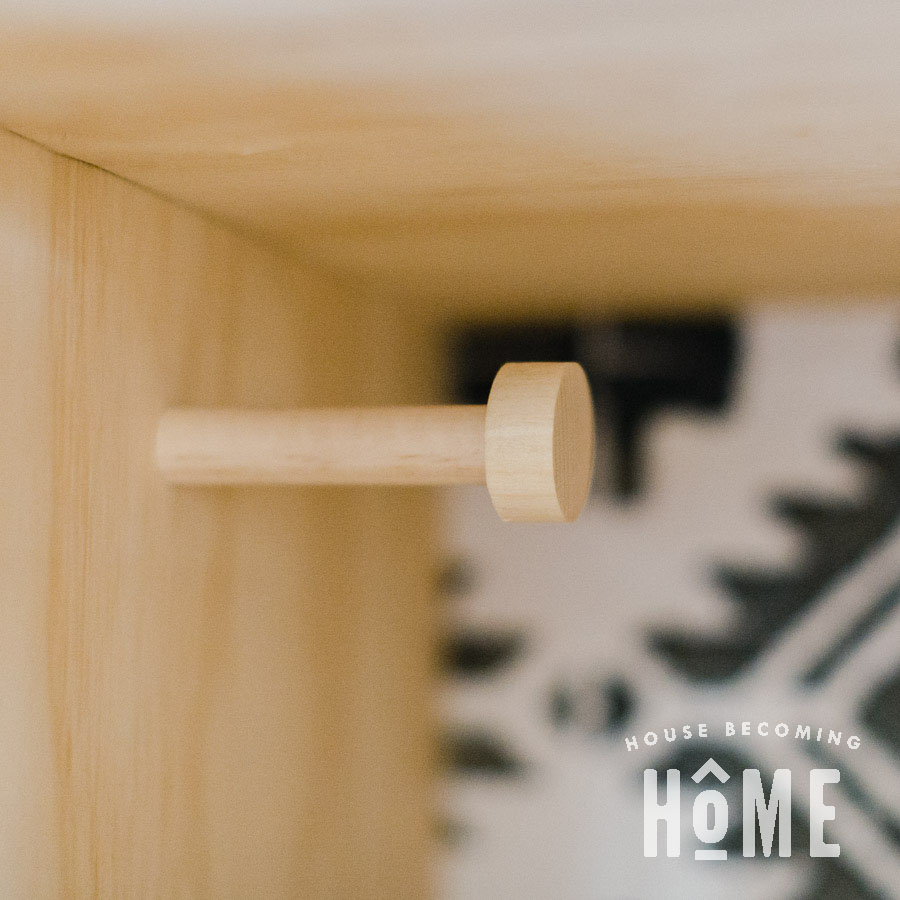 House Becoming Home is a participant in the Amazon Services LLC Associates Program, an affiliate advertising program designed to provide a means for sites to earn advertising fees by advertising and linking to Amazon.com. Some links in this post may be affiliate links. Read my full disclosure policy here. 
What you'll Need to Make a DIY Coat Hook
Yes, of course I can! So can you, and it cost just pennies to make! All you need is:
7/16″ x 48″ round wooden dowel
1-1/4″ x48″ round wooden dowel (I used what was leftover after making DIY wooden closet rods)
1/4″ x 1.5″ (#10) Dowel Screws (one for however many hooks you're making)
Wood Glue
As far as tools go, the list is short:
How to Make a Coat Hook
Step One
Cut a 7/16″ dowel into a piece about 2.5-3″ long.
Step Two
Make a hole into the back side of your coat hook using a 3/16″ drill bit (assuming you're using a 1/4″ dowel screw and your coat hook is soft wood and not hardwood. If your hook is hardwood, drill a 1/4″ hole).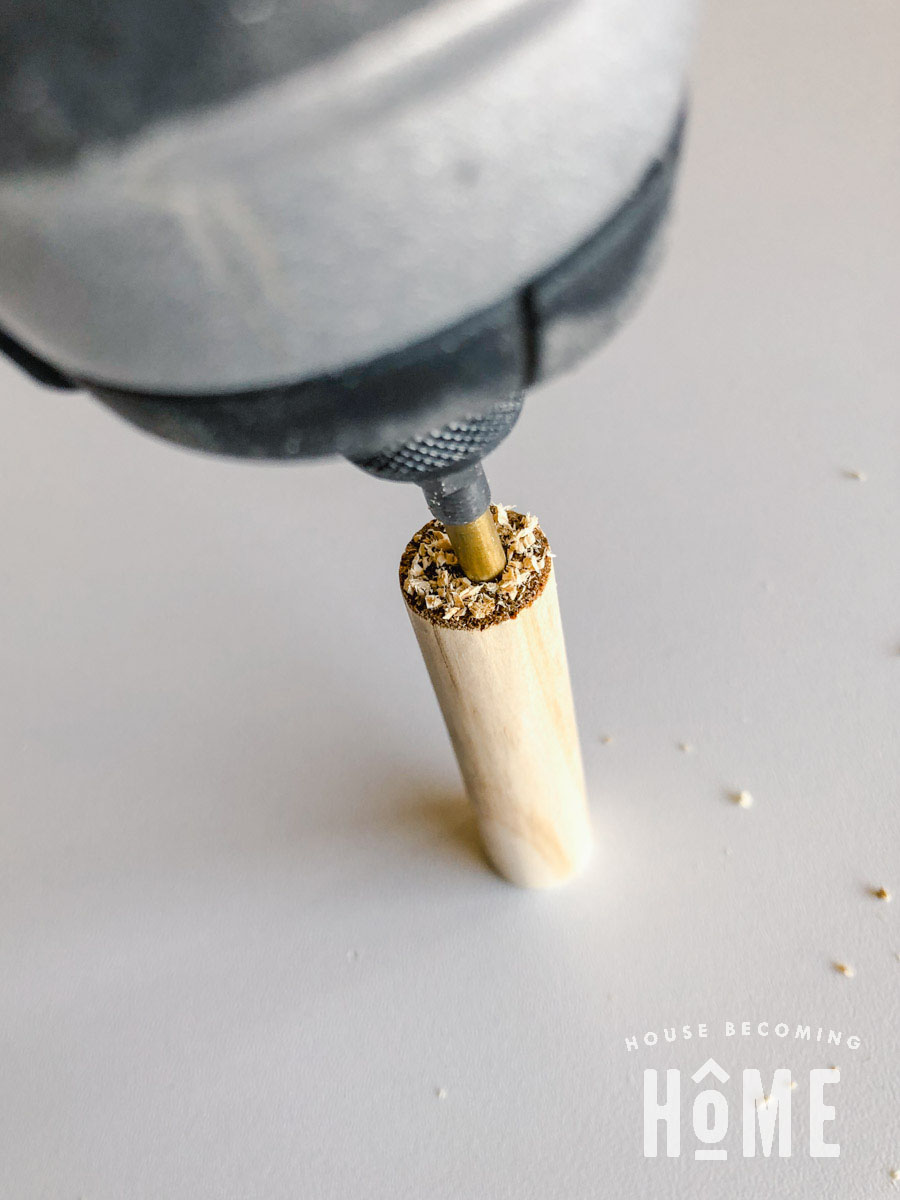 Step Three
Attach a dowel screw into the coat hook. Half should be in the hook, half should be out.
*Tool Tip*
When we re-did our stairs I bought a pack of dowel screws that came with a helpful dowel screw driver. I used this tool to make my coat hooks. Twist the dowel screw by hand a few turns into your pre-drilled hole, then use this driver to bring it halfway into your coat hook.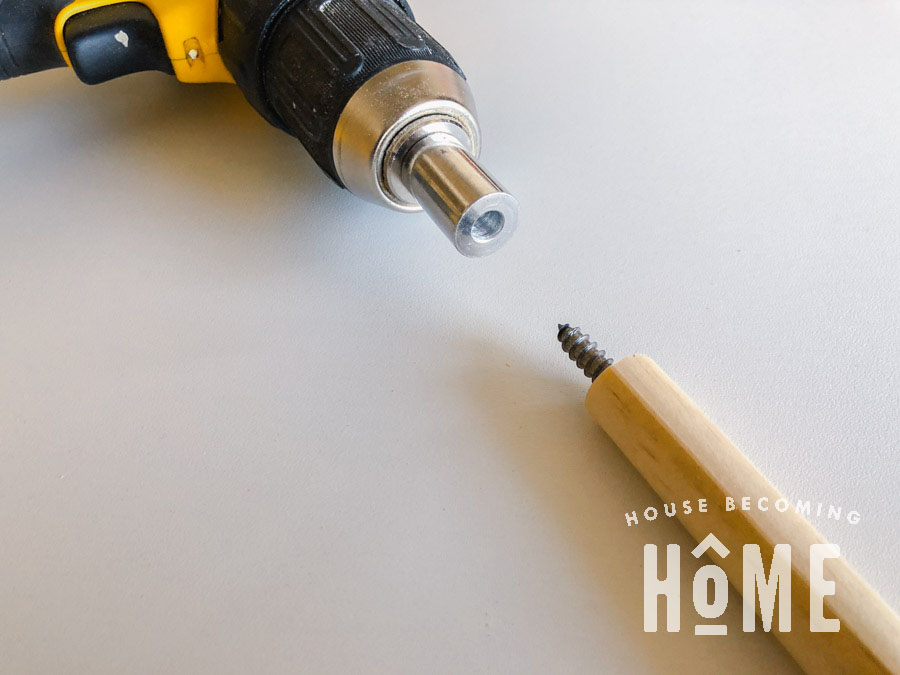 Step Four
Cut a 3/4″ section of a 1-1/4″ round dowel.
Use a 7/16″-sized forstner bit to make a hole (about 1/2″ deep) into the center of this piece.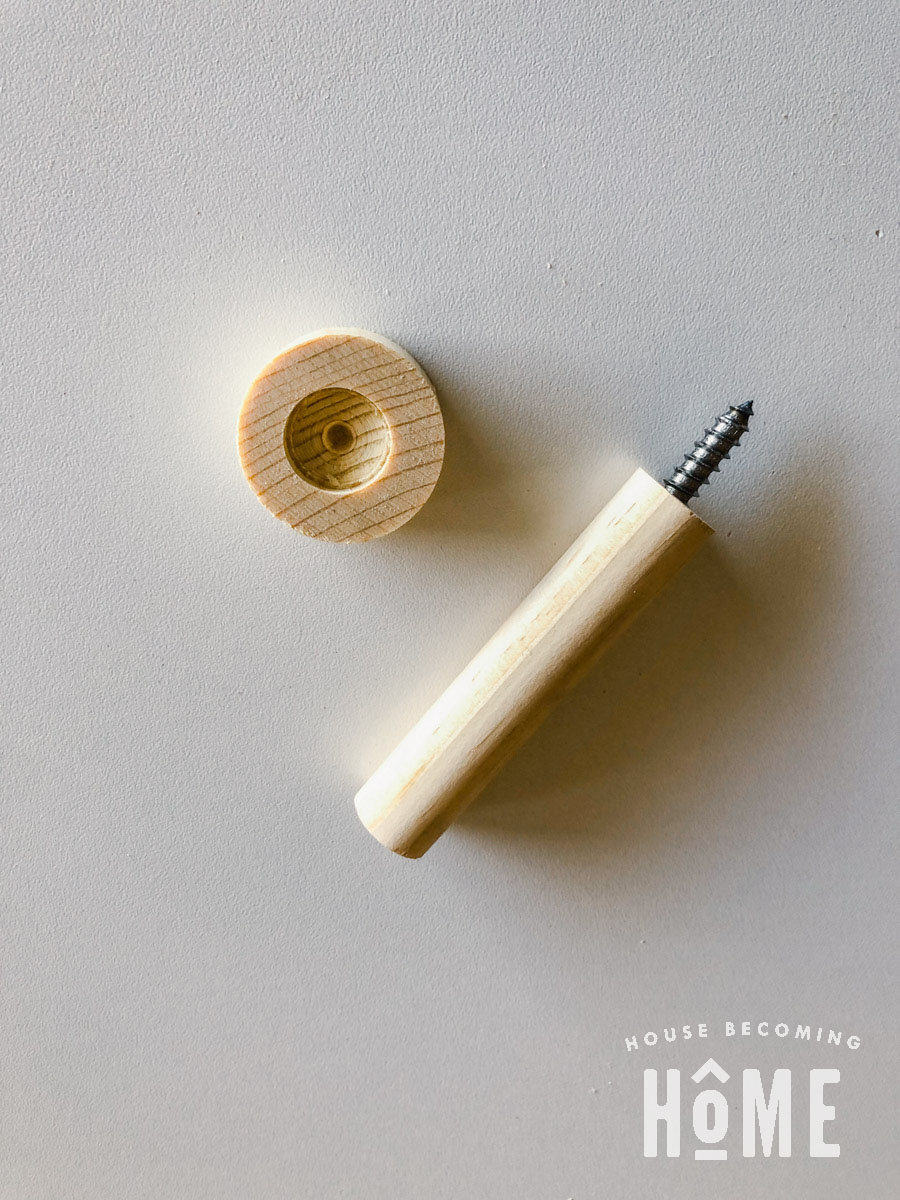 Step Five
Attach the larger dowel to the smaller one with wood glue or multi-surface glue.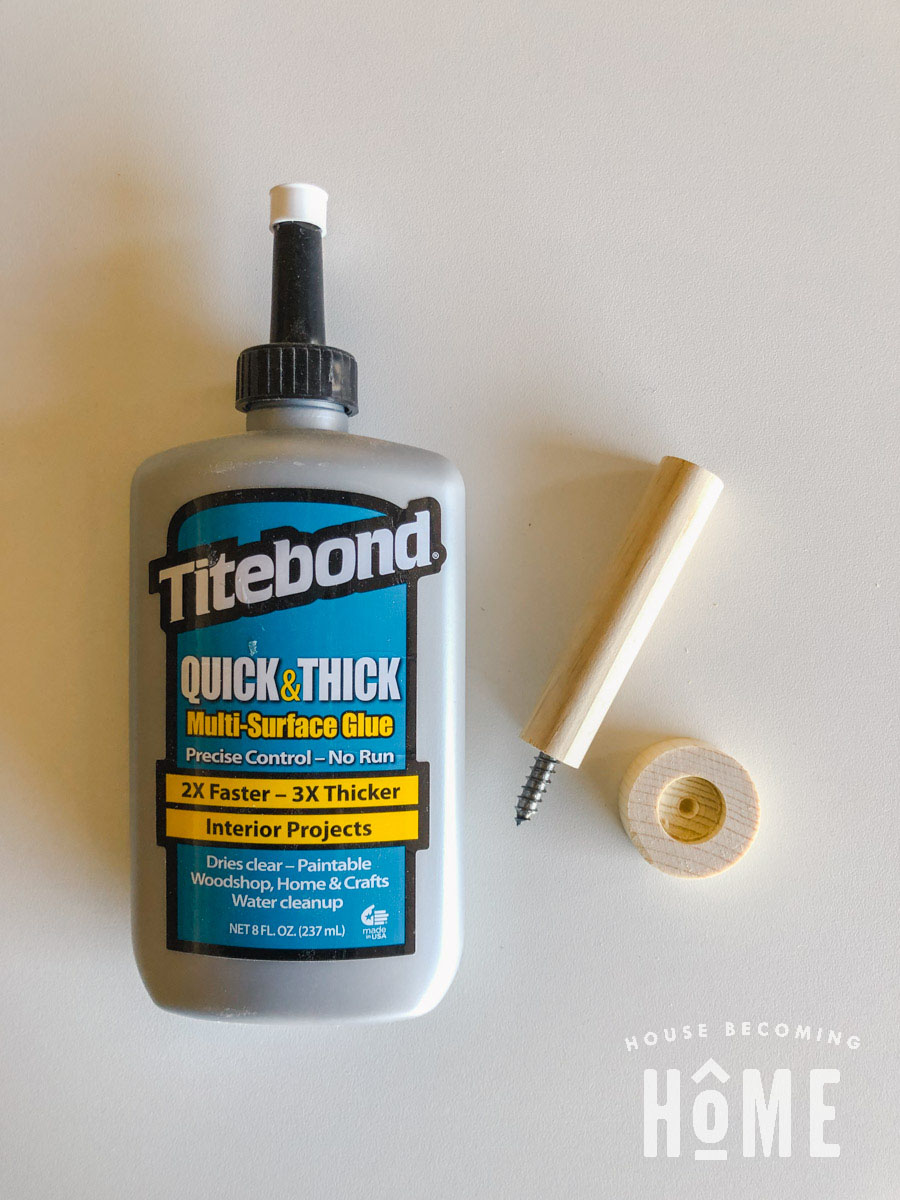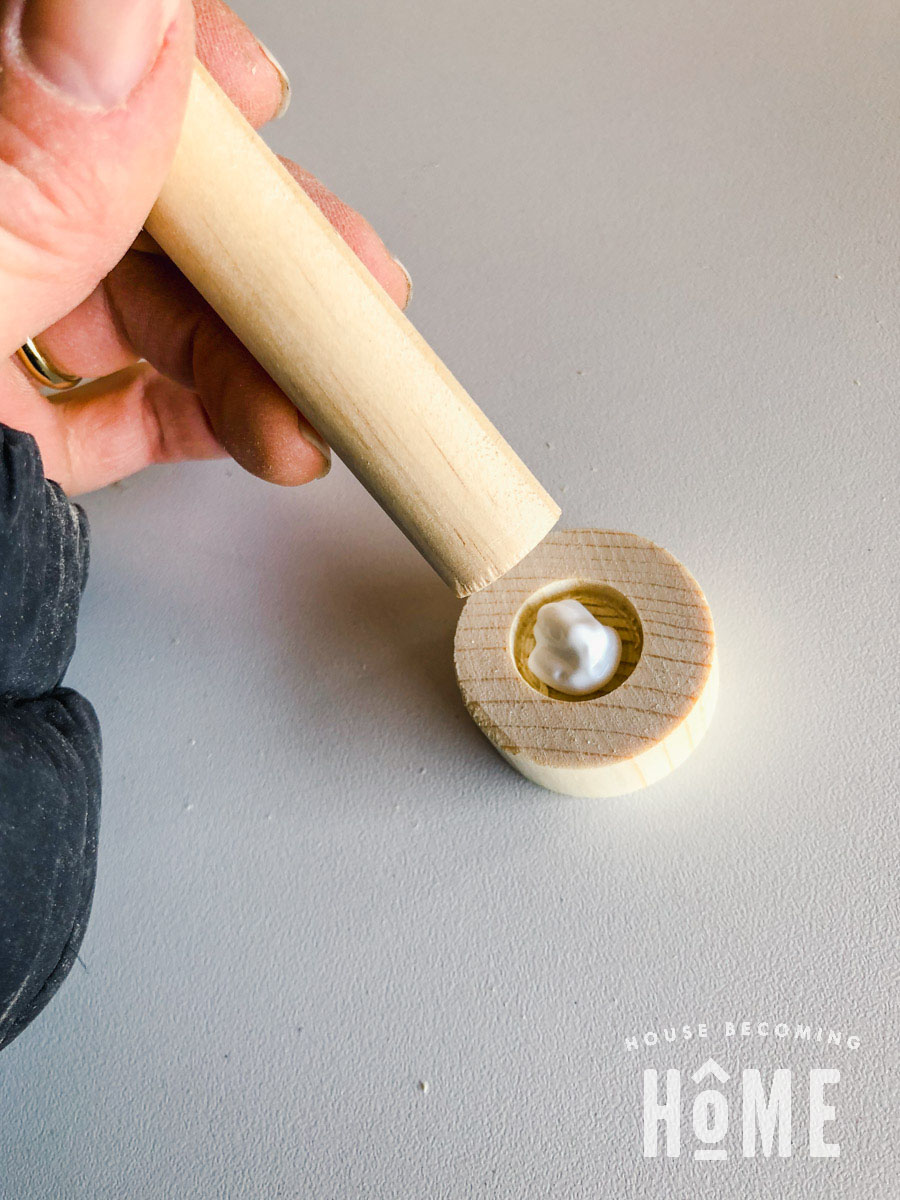 That's it! You're done with the DIY coat hook (unless you want to add a finishing oil or polyurethane). Once the glue has dried, you can screw it into the wall (use a drywall anchor) or straight into wood.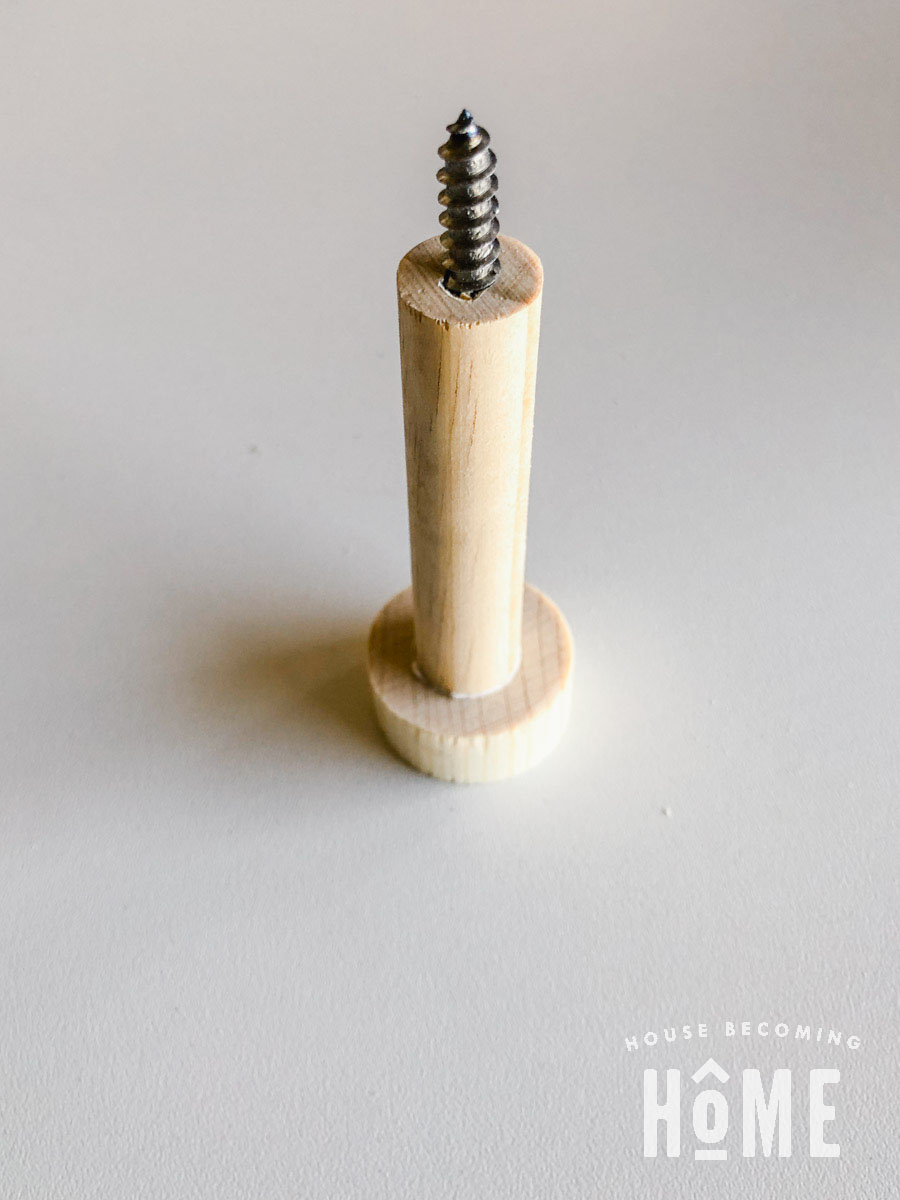 I attached my coat hooks to the wood of our closet dividers after pre-drilling 3/16″ holes.