The assembly table! It's my favorite place to work, because that's when a project starts coming together!
*  This post contains affiliate links for your convenience. Read my full disclosure policy here. *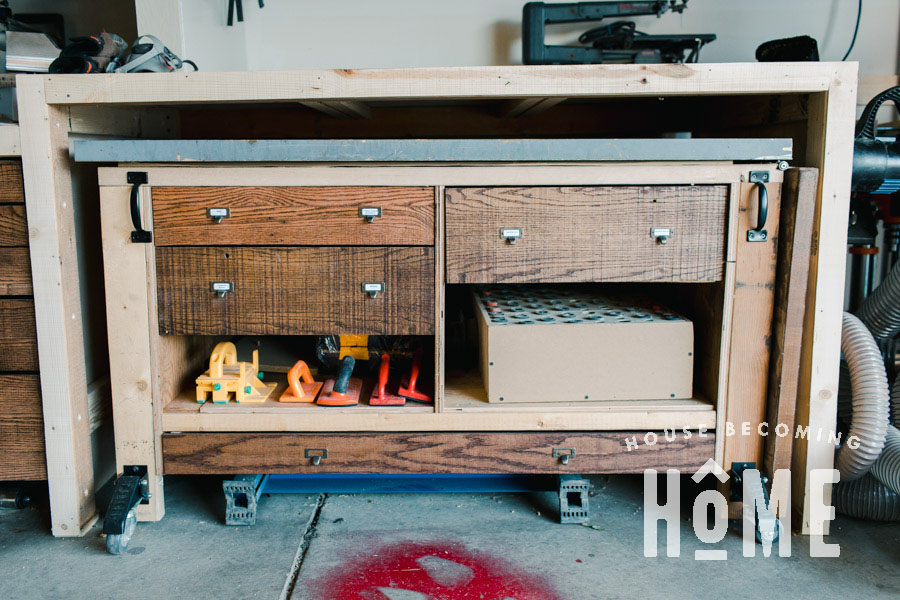 Remember in the Garage Workshop Before/After post when I mentioned that my original plans changed into something quite different as the weeks went on? One of the biggest changes was in this assembly table. It has to fit under this side of the miter station, and it is quite large . . .
. . . but as I built a door for our kids' bathroom renovation (on a temporary assembly table, as this one wasn't yet built), I realized I REALLY wanted an assembly table that was long enough to accommodate another door if I ever wanted to build one again.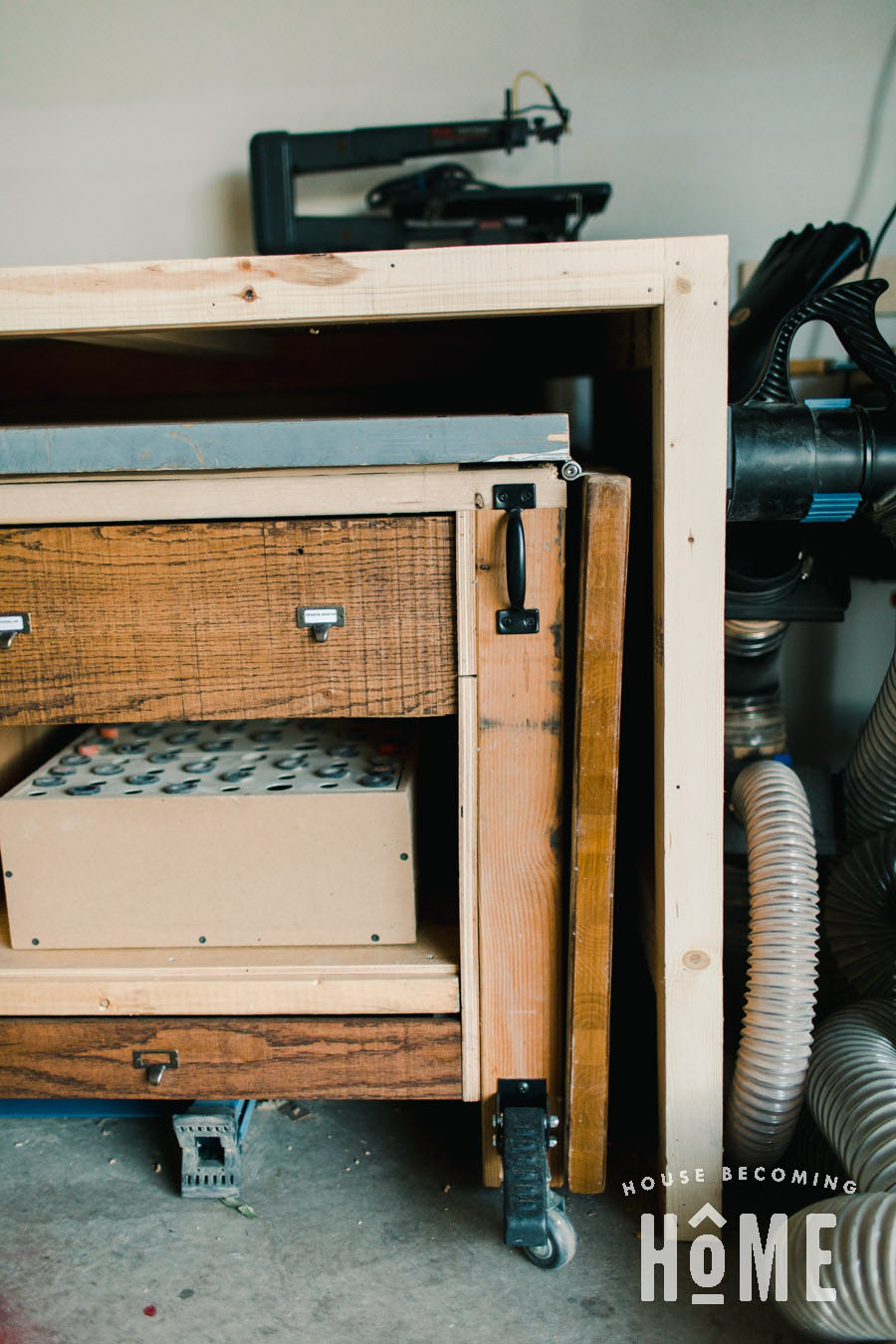 Assembly Table Features
Hinged Drop Leaf
That's when I decided to alter the design of the assembly table to have a hinged drop leaf that transforms it into something large enough to accommodate a door AND still fit underneath the miter station.
YES!!! Perhaps it's hard to tell the scale here, but when the leaf is extended this assembly table is HUGE…! Next time I build a door, this table will work just fine.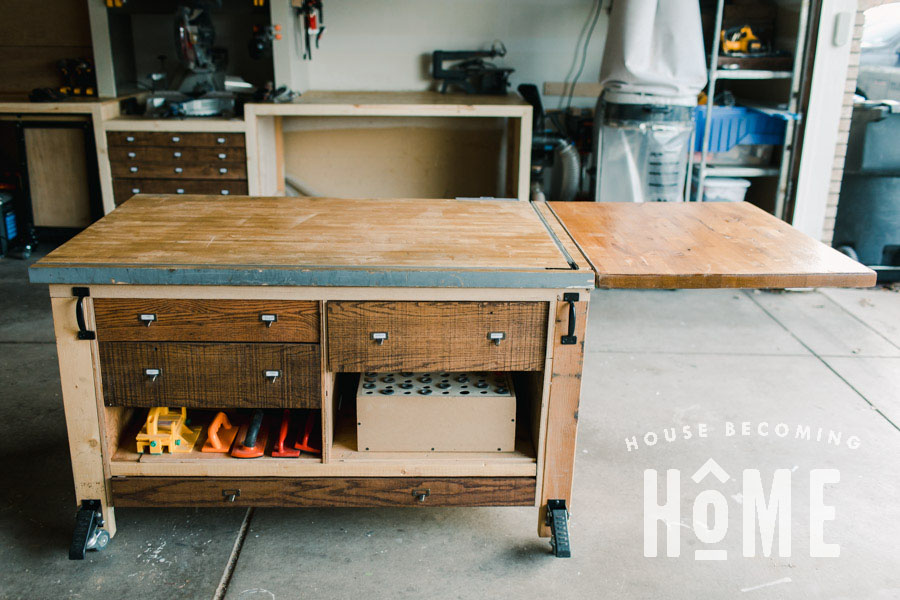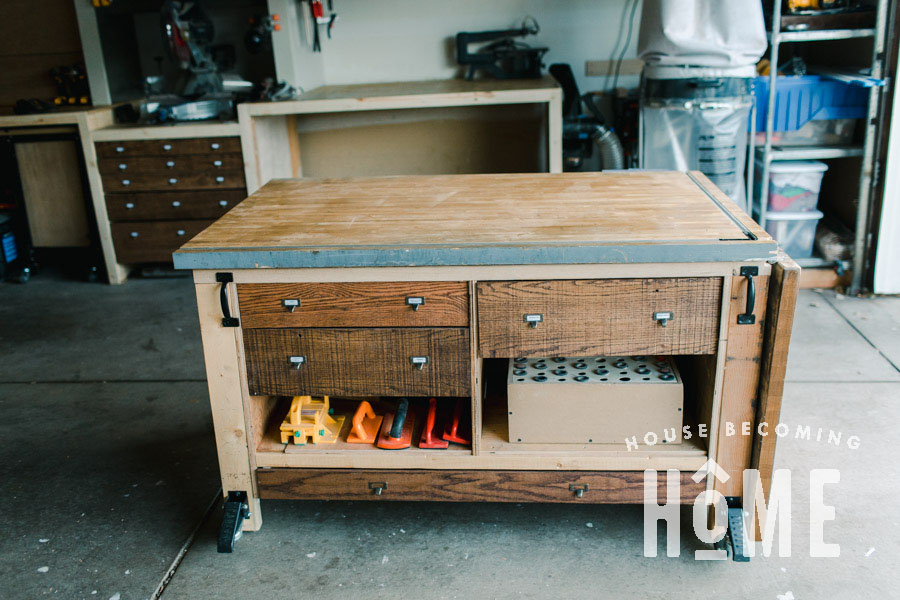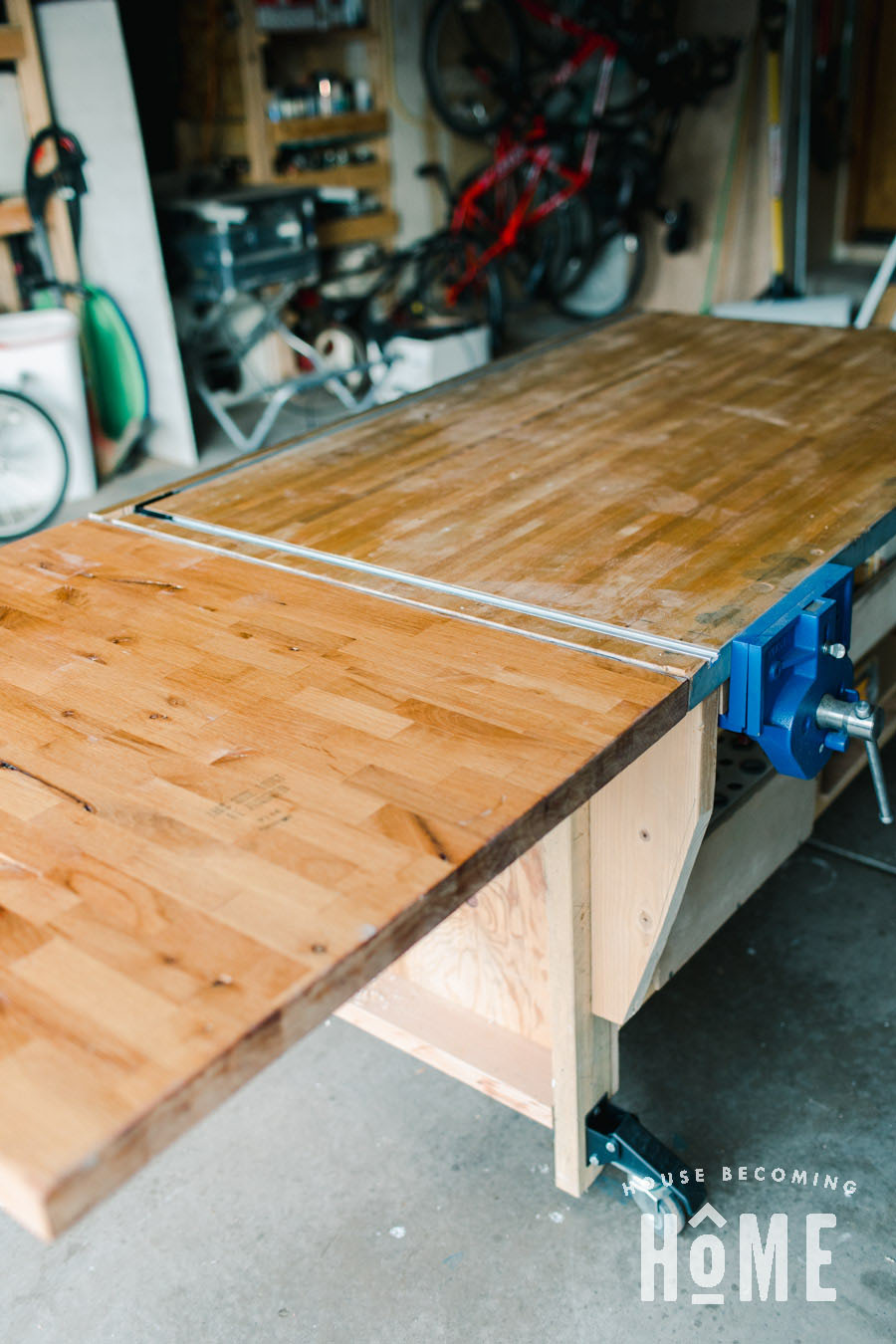 I picked up all the wood for this assembly table from someone on craigslist giving it away (even the butcher block top!). The guy worked for an elevator repair company and had a stack of steel U beams (he said his company used them in the process of elevator repair, then tossed them in the trash). He saved a few from the dumpster, but never found a use for them. I took two and they became heavy duty supports for the hinged drop leaf: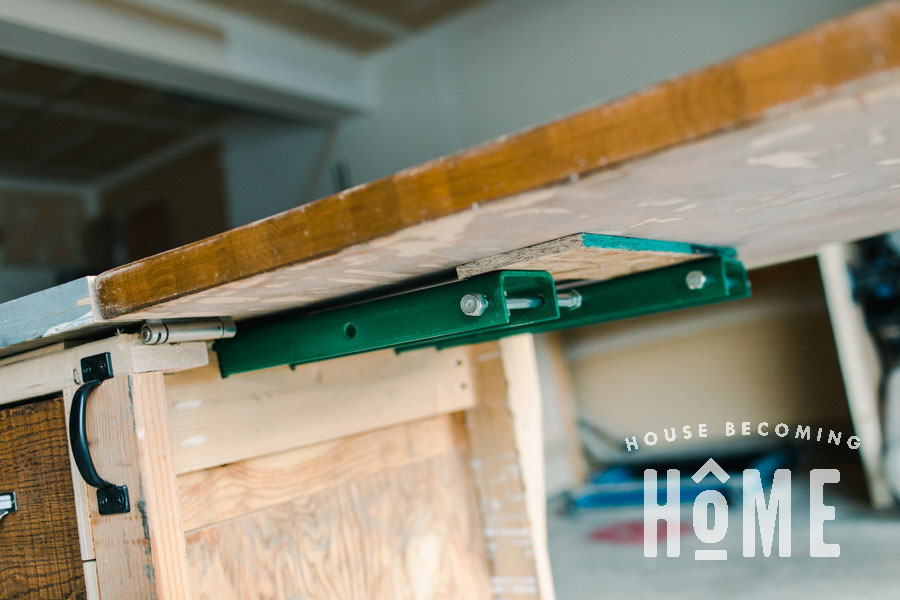 This photo from the build process shows how the supports function better than my words probably would: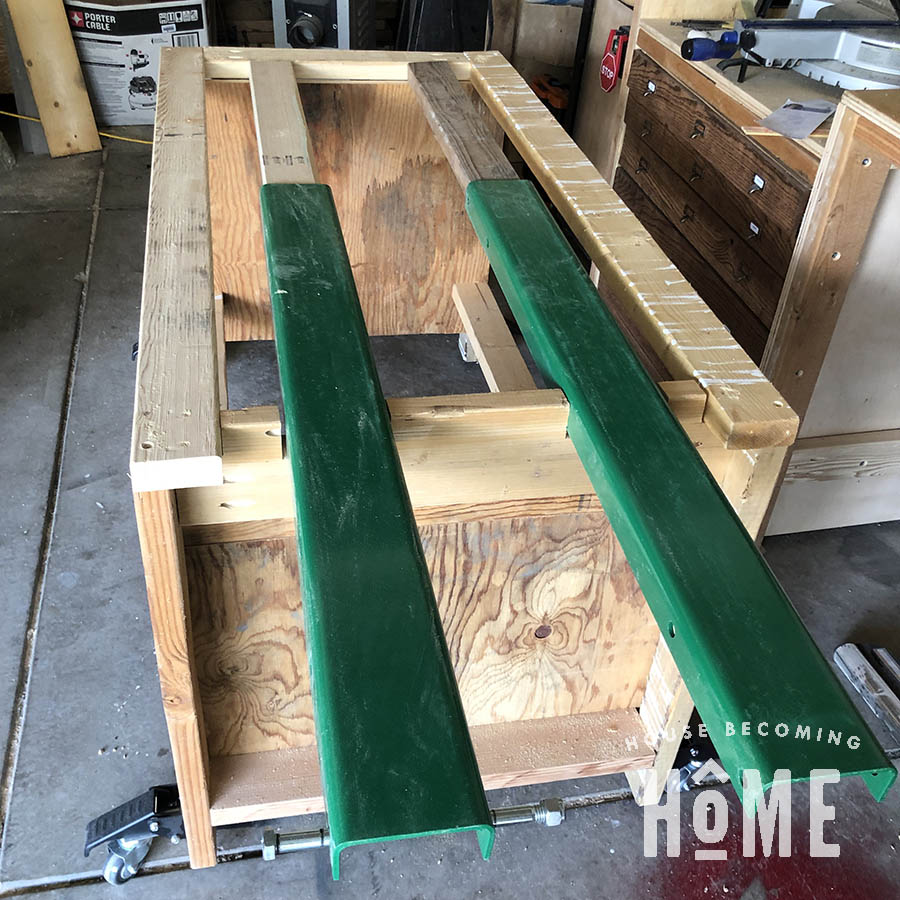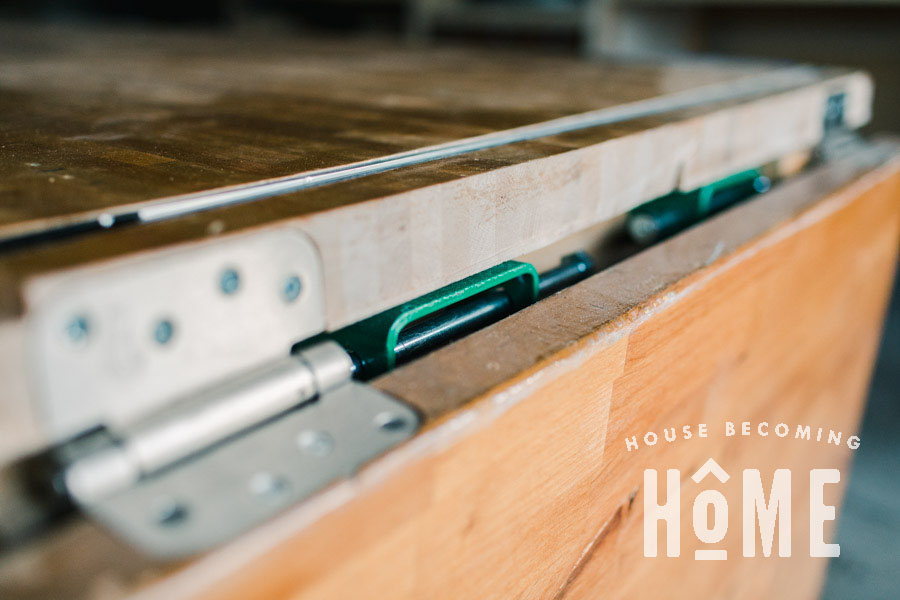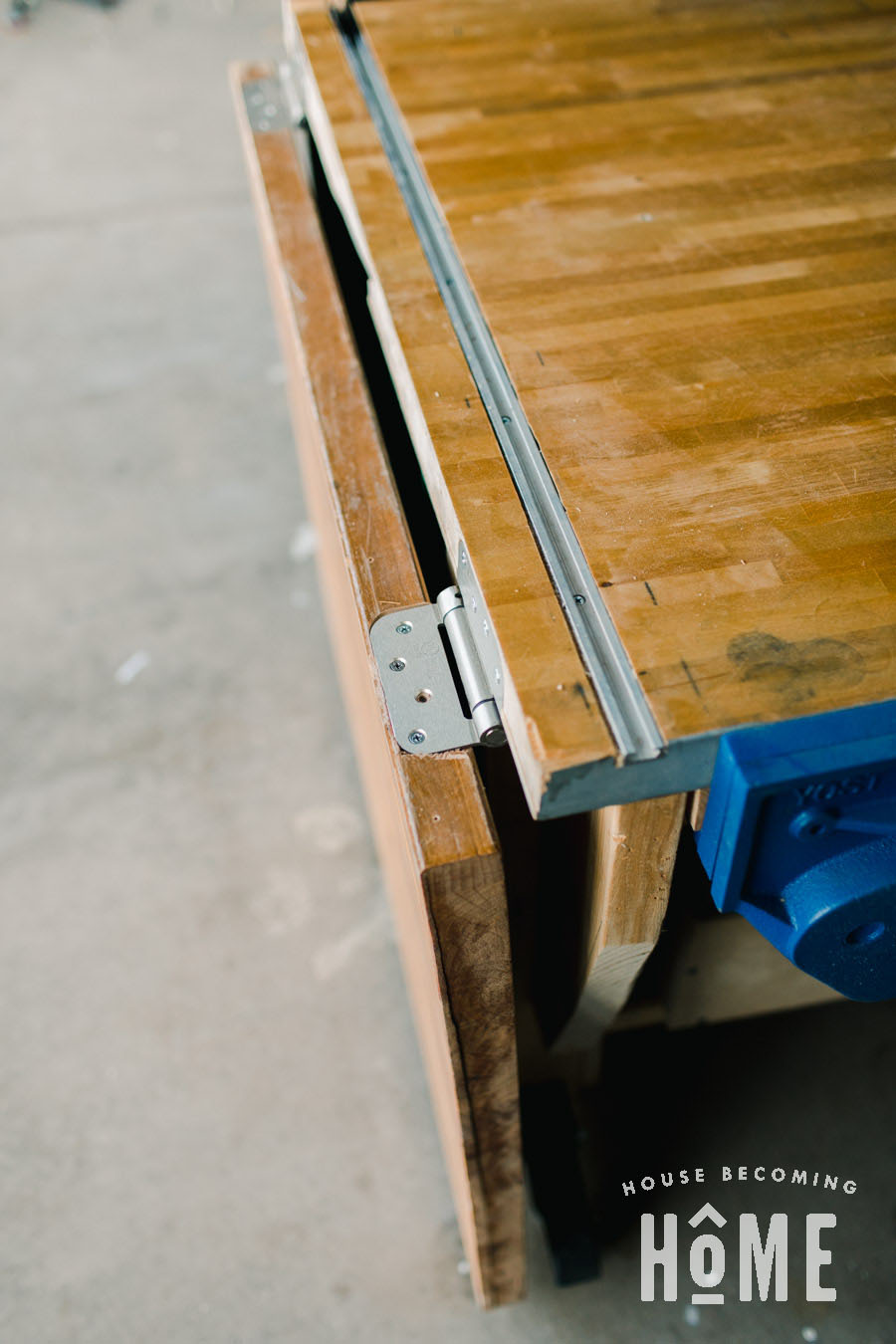 T Track
I used my router to make grooves for two T tracks + a T track intersection to the table top. Now I can easily clamp pieces down if I need to: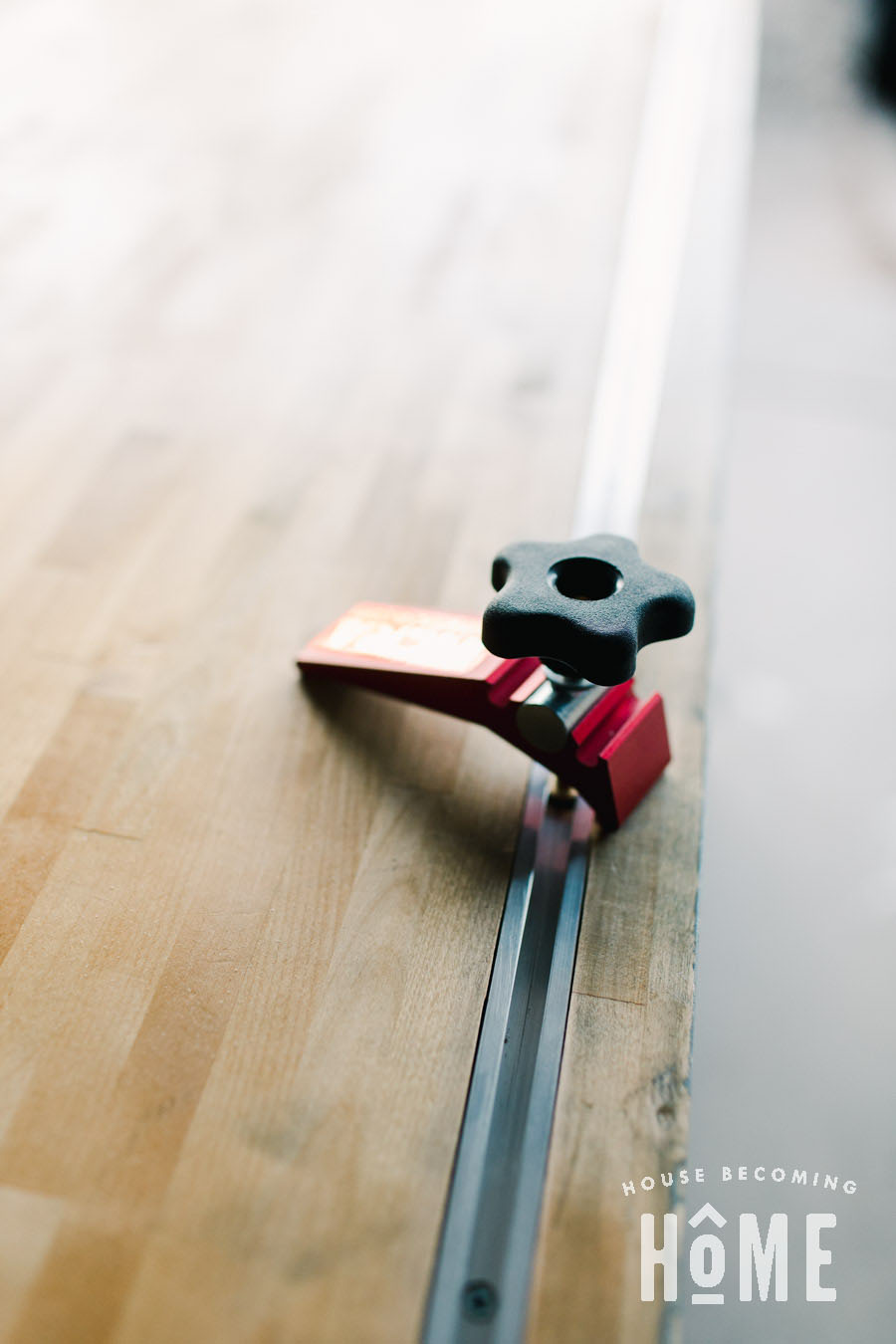 Woodworking Vice
I also attached a Yost 9″ woodworking vise to the back side. It hasn't seen much use yet, and before I use it again I'd like to add some hardwood pieces to the jaws.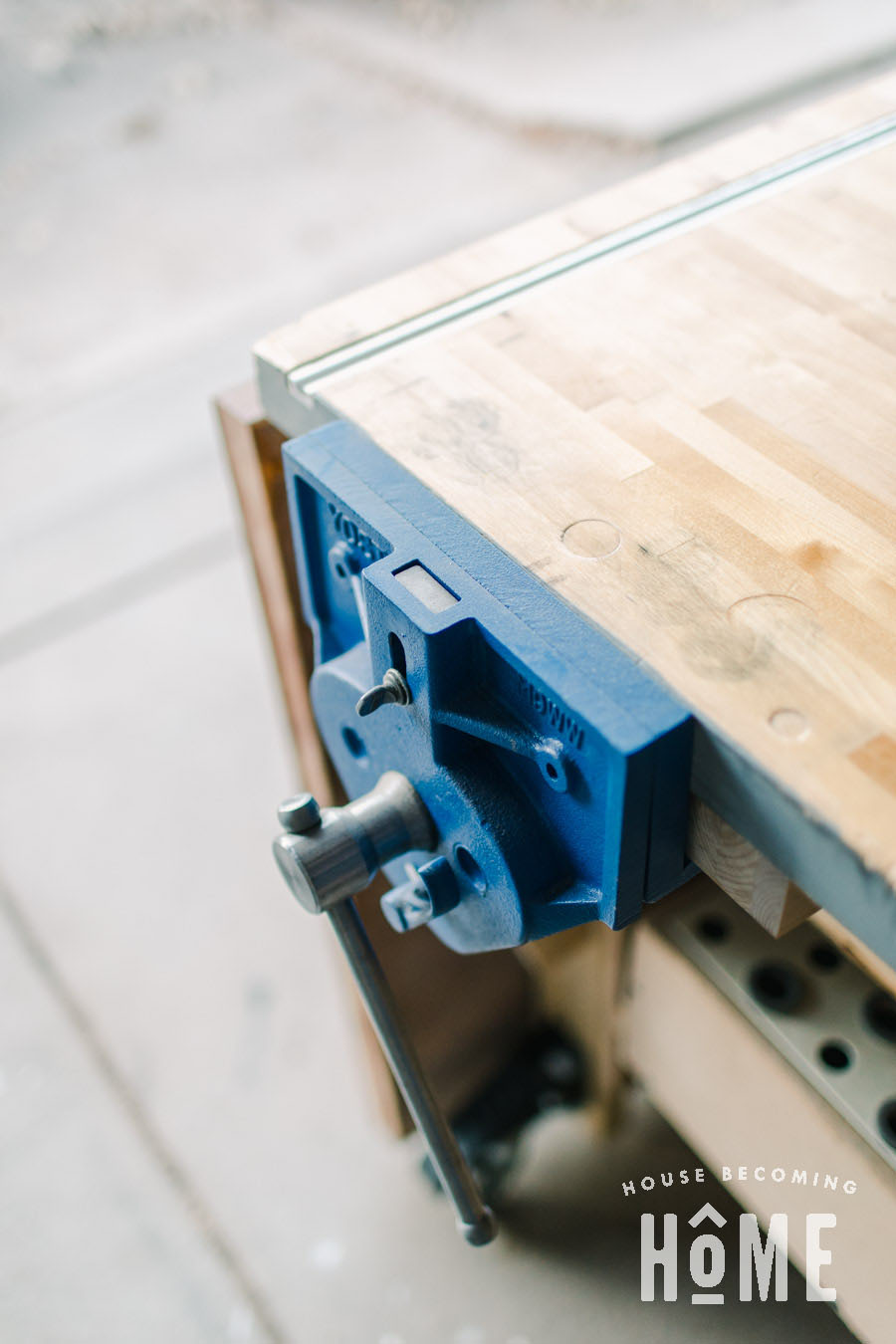 Handles
The assembly table is reasonably heavy. I attached a gate handle on each side to make it easier to pull out from under the miter station.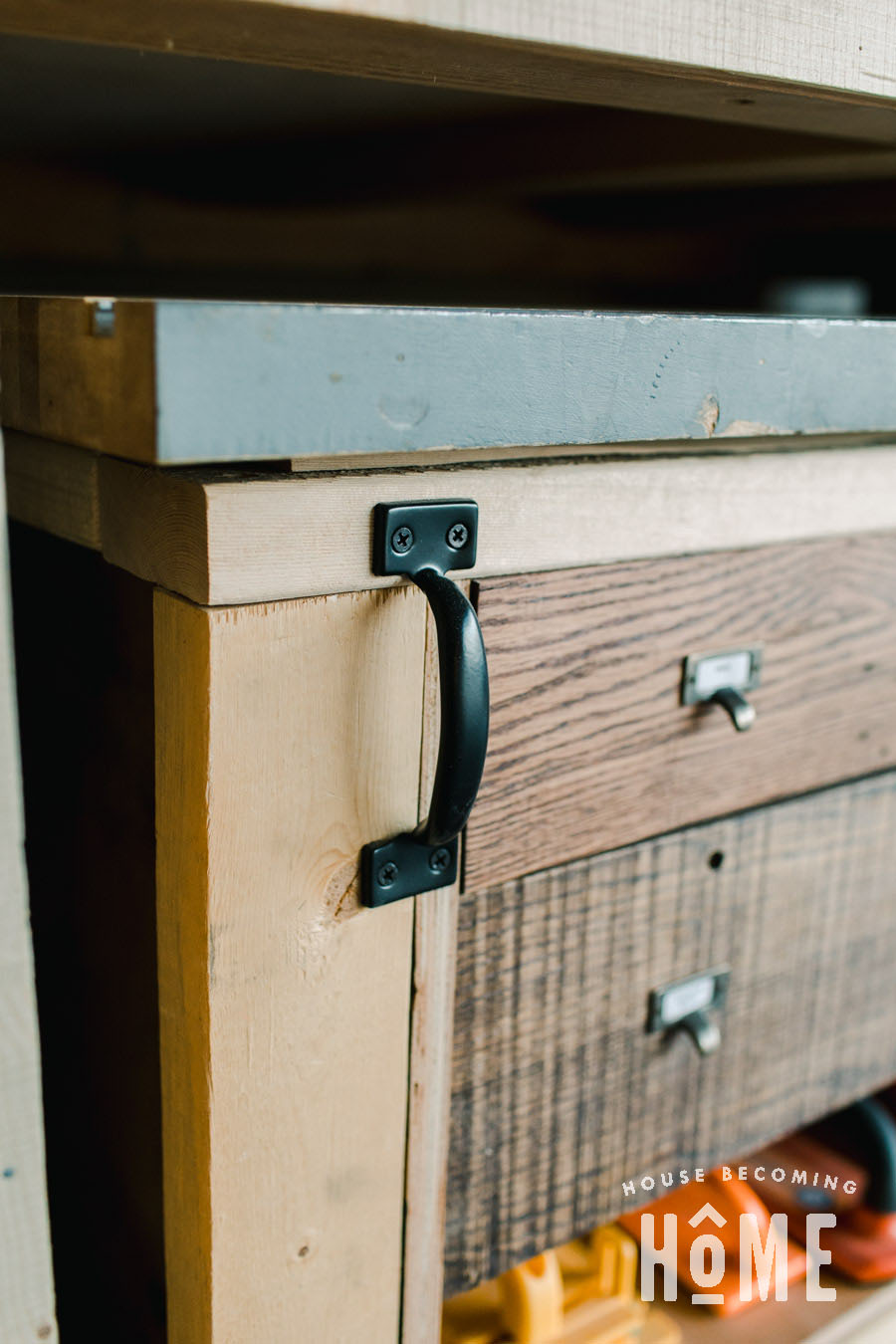 . . . but my arm span isn't too wide, so I usually end up holding one of the handles and the tabletop with the other. ?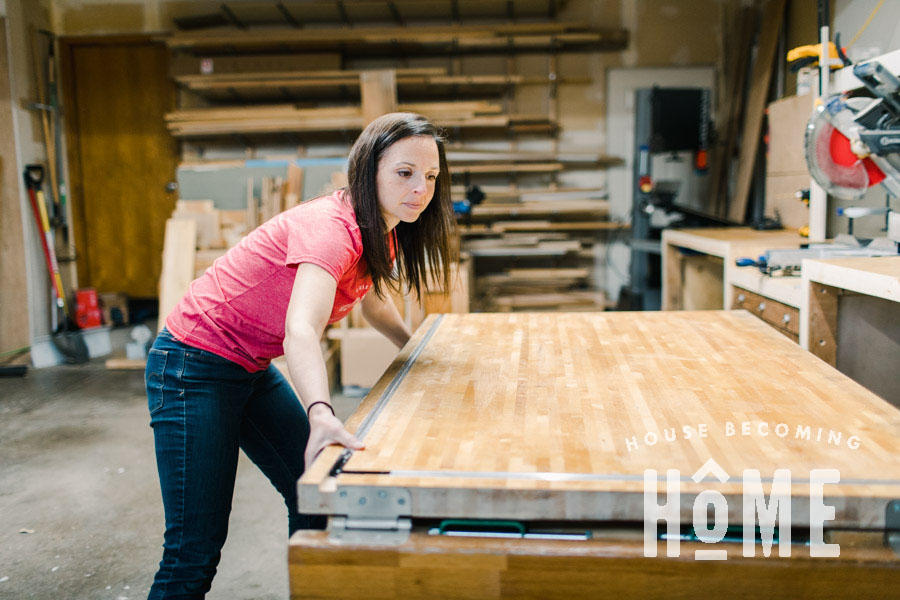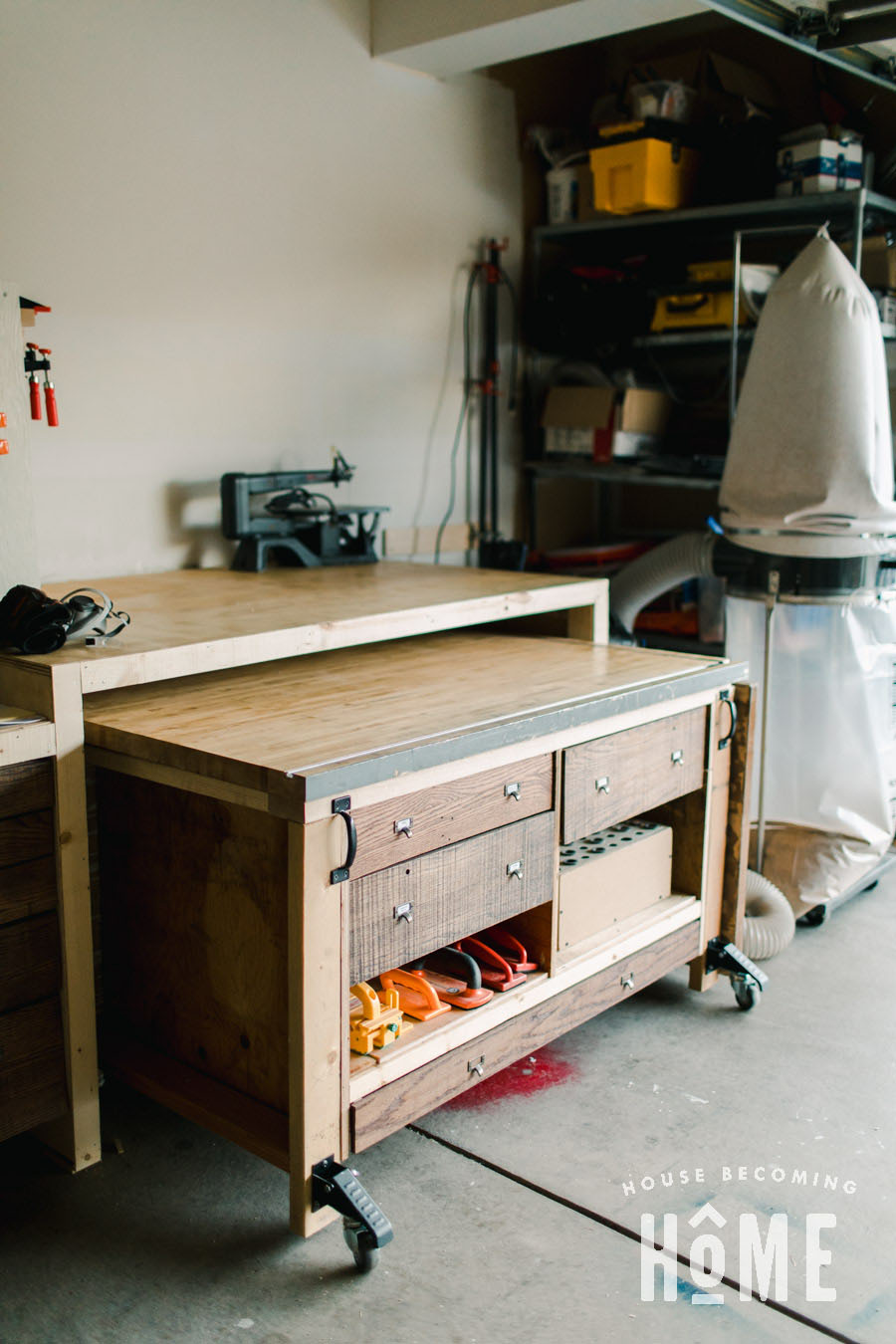 Assembly Table Storage
What's in the drawers, you ask?
I tried to keep them mostly full of assembly/finishing related tools.
This one is my "Kreg" drawer. I also keep my T track Incra Clamps here.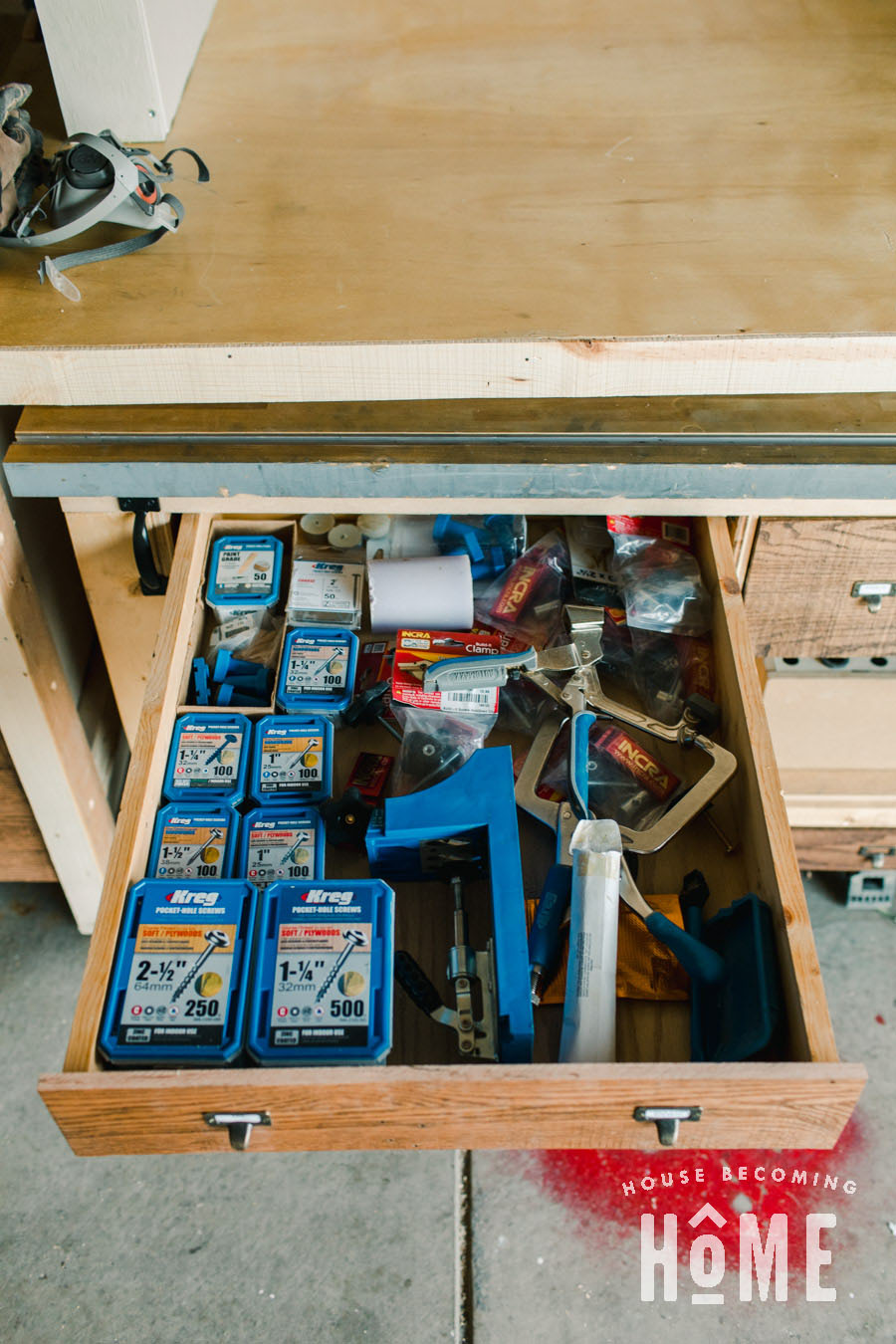 Below that is my sanding drawer: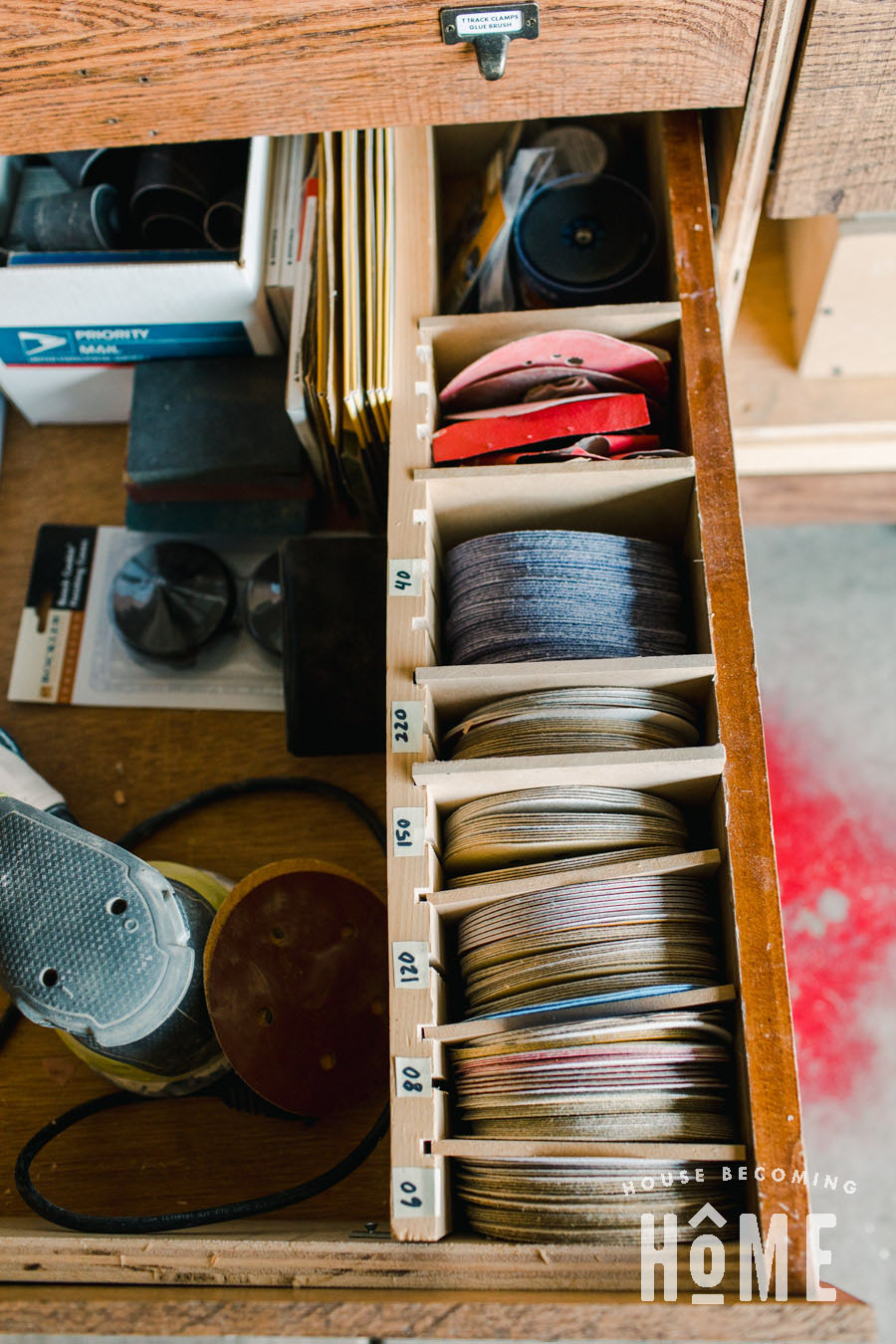 This one is my "drawer-making" drawer. 🙂 Dovetail jig, drawer slide installation jigs, playing cards (to get drawer face placement just right) and double-sided tape.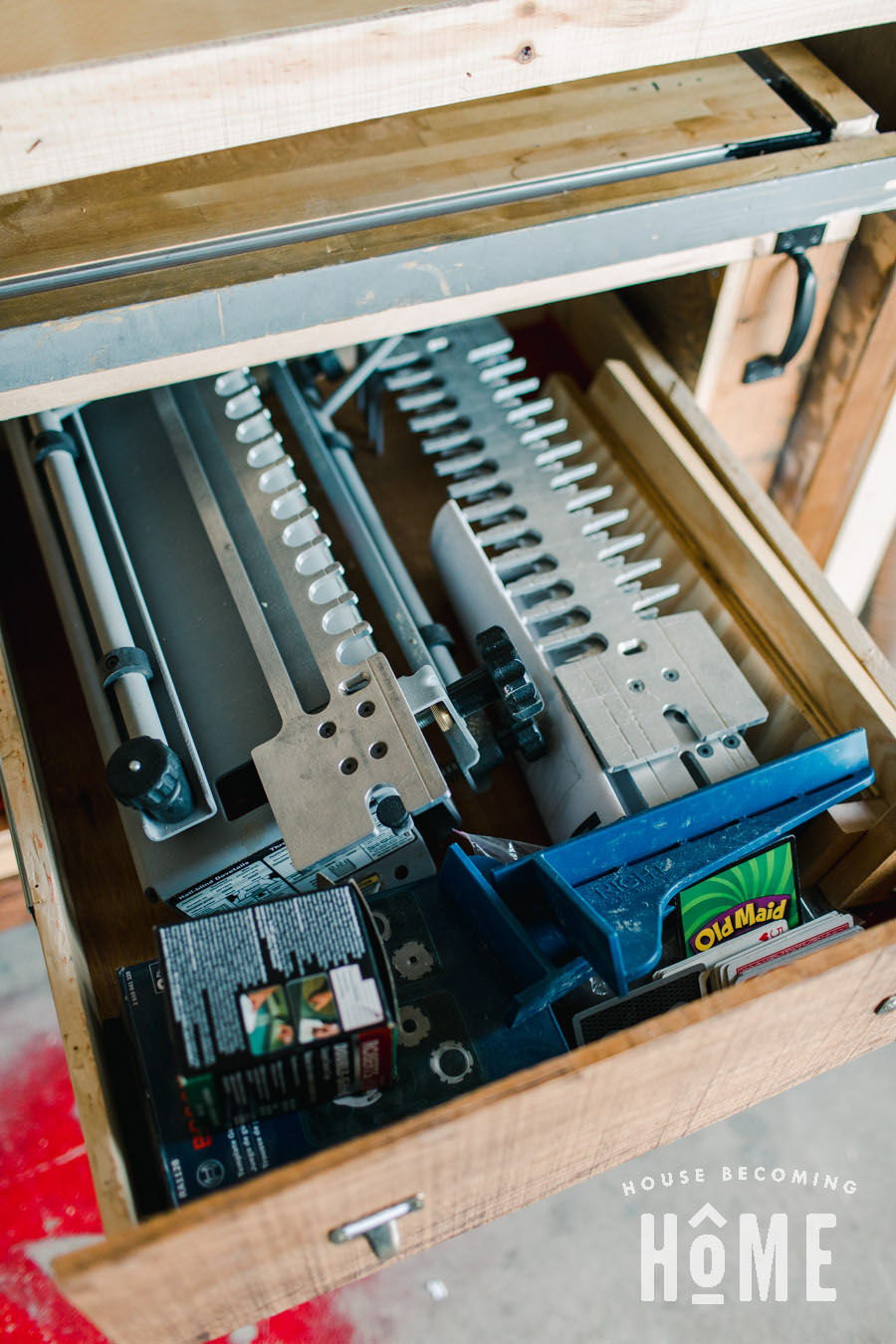 The shallow drawer at the bottom is the random catch-all that holds items I needed to find a home for: large trigger clamps, a large square, and leftover edge banding.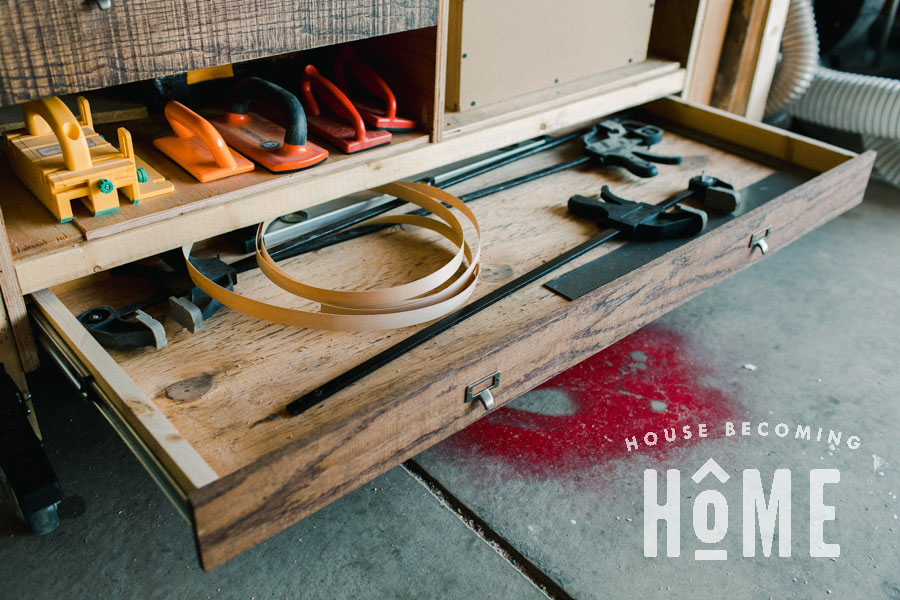 The open shelves have push blocks and a sanding table: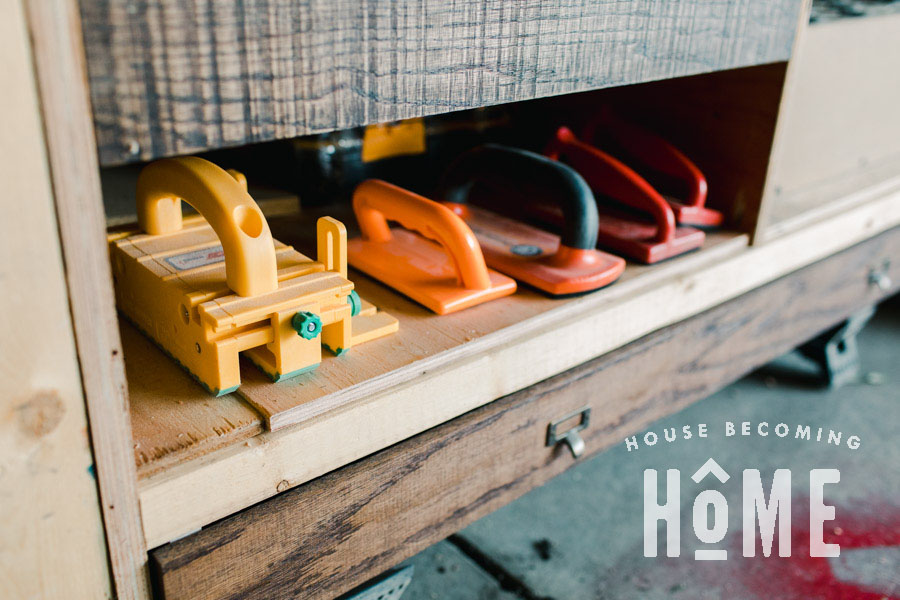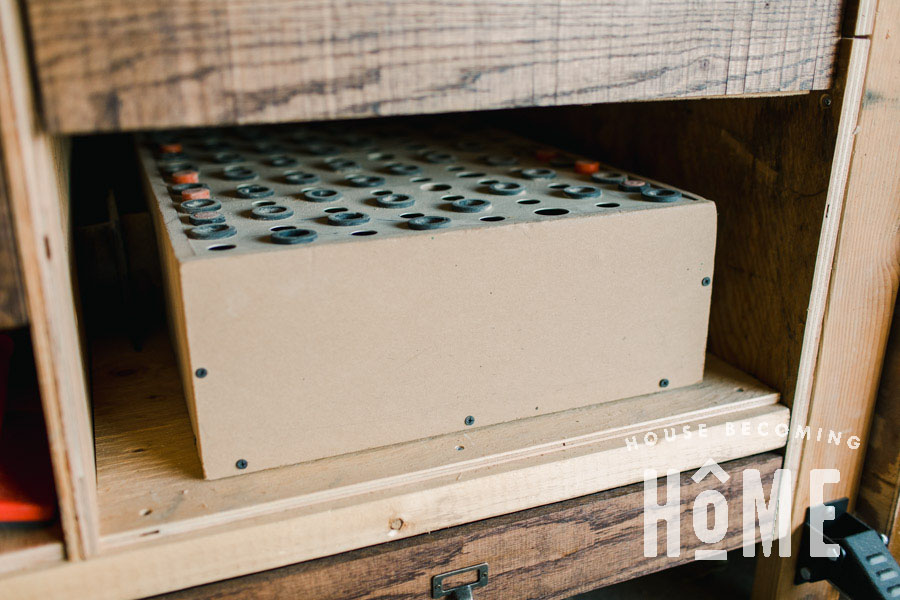 Mobile Assembly Table
I chose these heavy duty retractable casters for two reasons:
They don't add any height to the assembly table when it's "parked."
When the casters are in use they raise the table less than an inch (important so that it can fit under the miter workstation).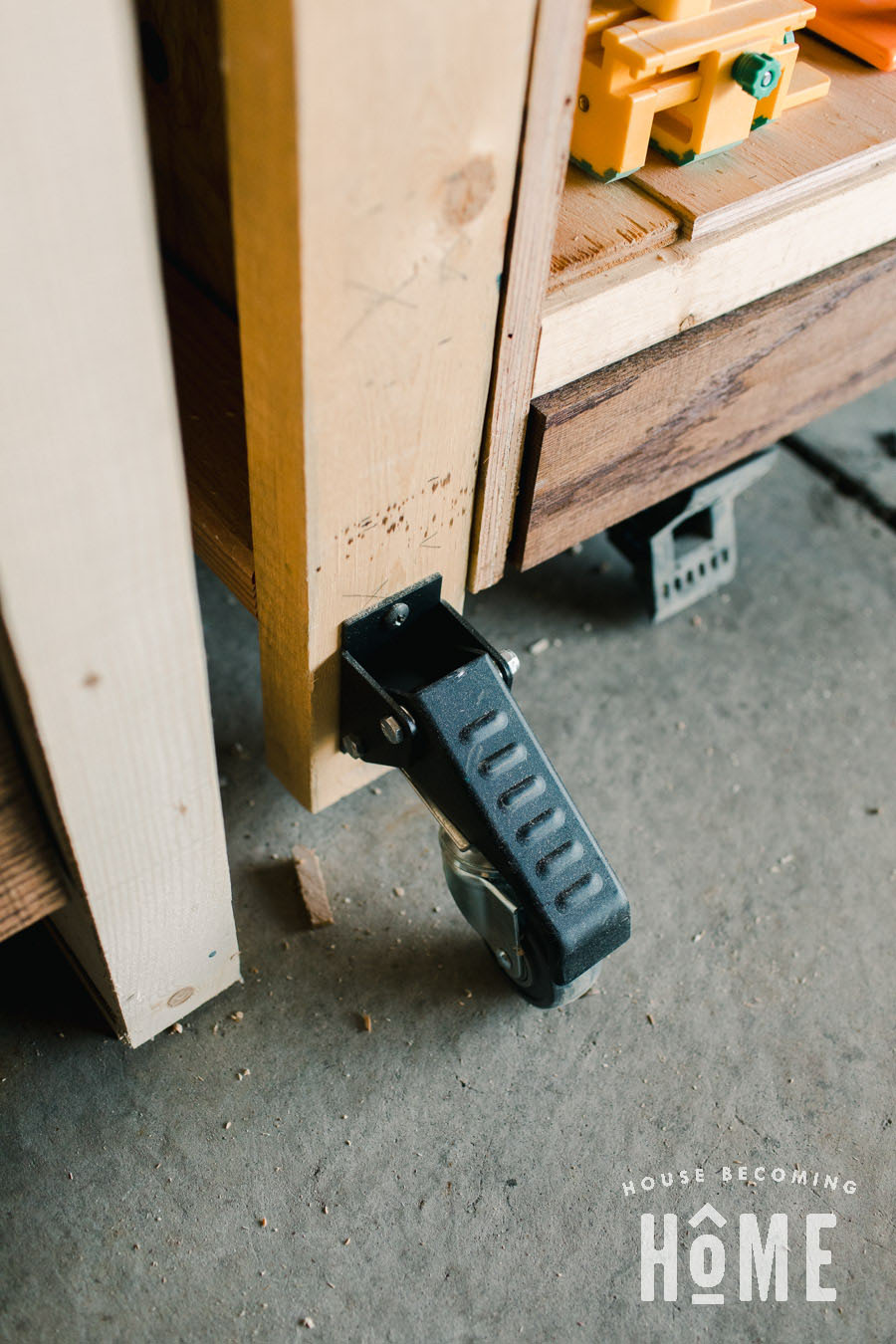 And that's the mobile assembly table! I'm thinking about adding some holes to the table top for bench dogs, but I'm on the fence about that. If anyone has any advice, let me know!
Check out more from my garage workshop