The center section of the miter workstation is only about 2.5′ wide, but it stores nearly all of my small hand tools, supplies, and hardware. Here's a look at how it's organized: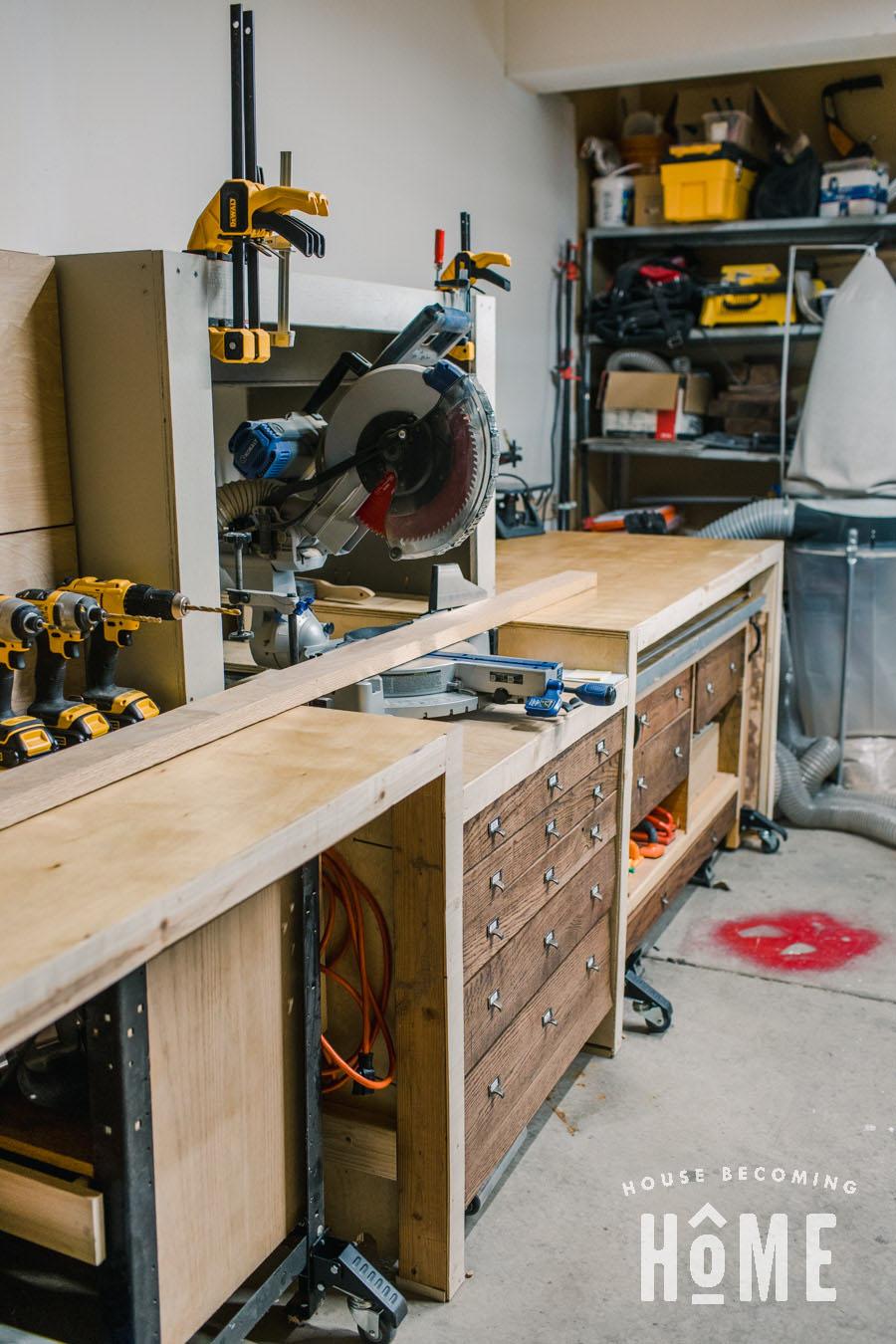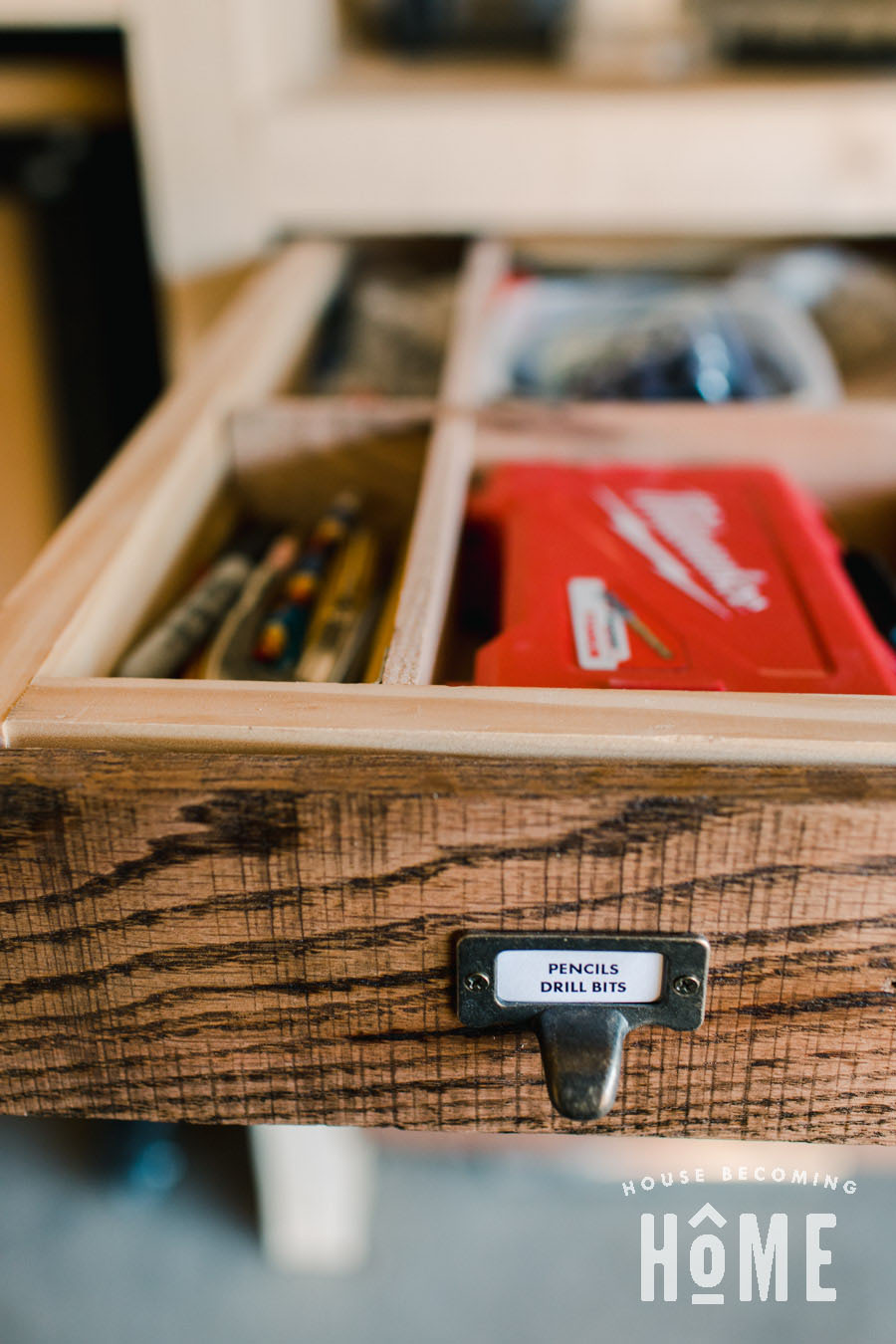 *  This post contains affiliate links for your convenience. Read my full disclosure policy here. *
Small Tool Storage Supplies
(2 pairs) 24″ Full Extension Drawer Slides for the top two drawers, which are less deep than the bottom three (to allow room for the Big Gulp Dust hood)
1/4″ Hobby Stock for drawer dividers (I took apart an old hardwood pallet and used that)
Wood Glue for drawer dividers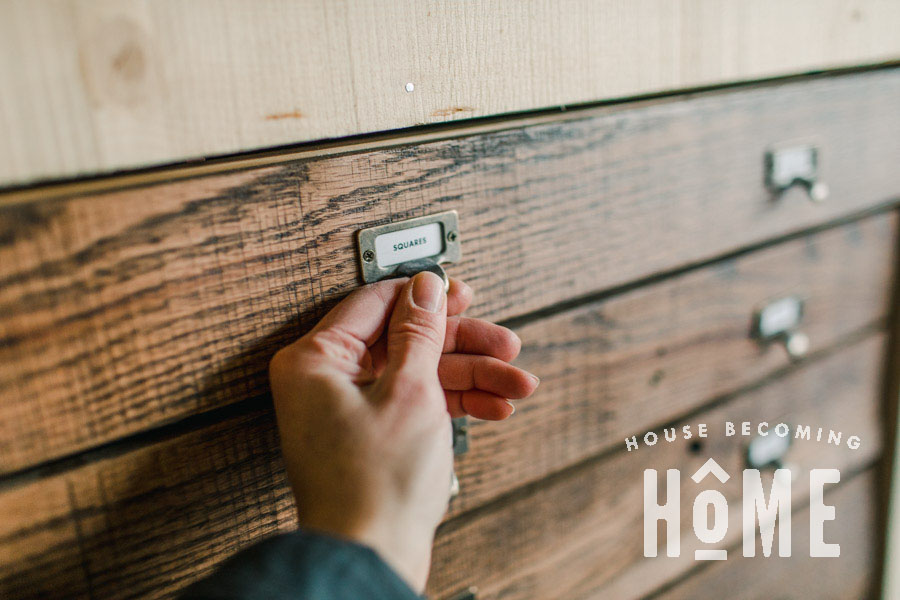 Labels For Drawers
To keep everything in these drawers easy to find, I used vintage-style, label-holding finger pulls that look like something you would see in a library. No more missing pencils or measuring tapes–everyone knows exactly where to find things (and, more importantly, where to return them!).
I made labels that, when printed at 100%, fit perfectly inside the finger pulls. You can find the free downloadable file at the end of this post.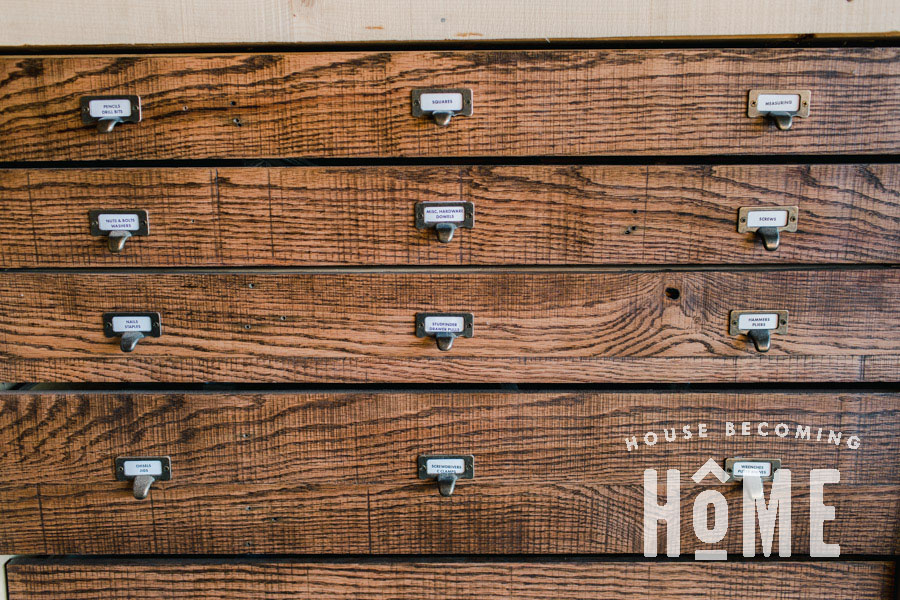 Top Drawer
My mostly frequently used tools are kept in the top drawer for easy access: pencils, measuring tapes, drill bits, squares and other measuring/marking tools.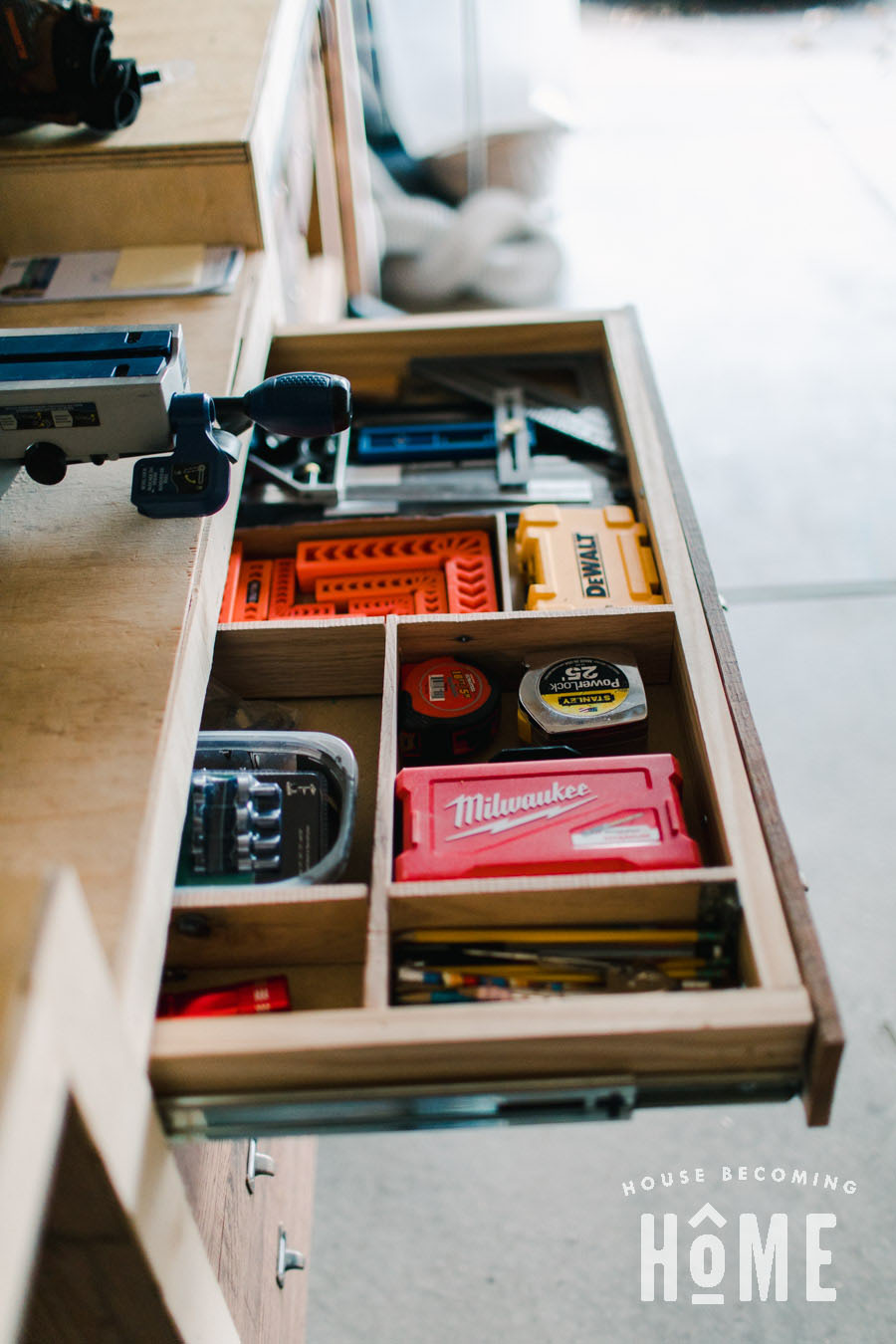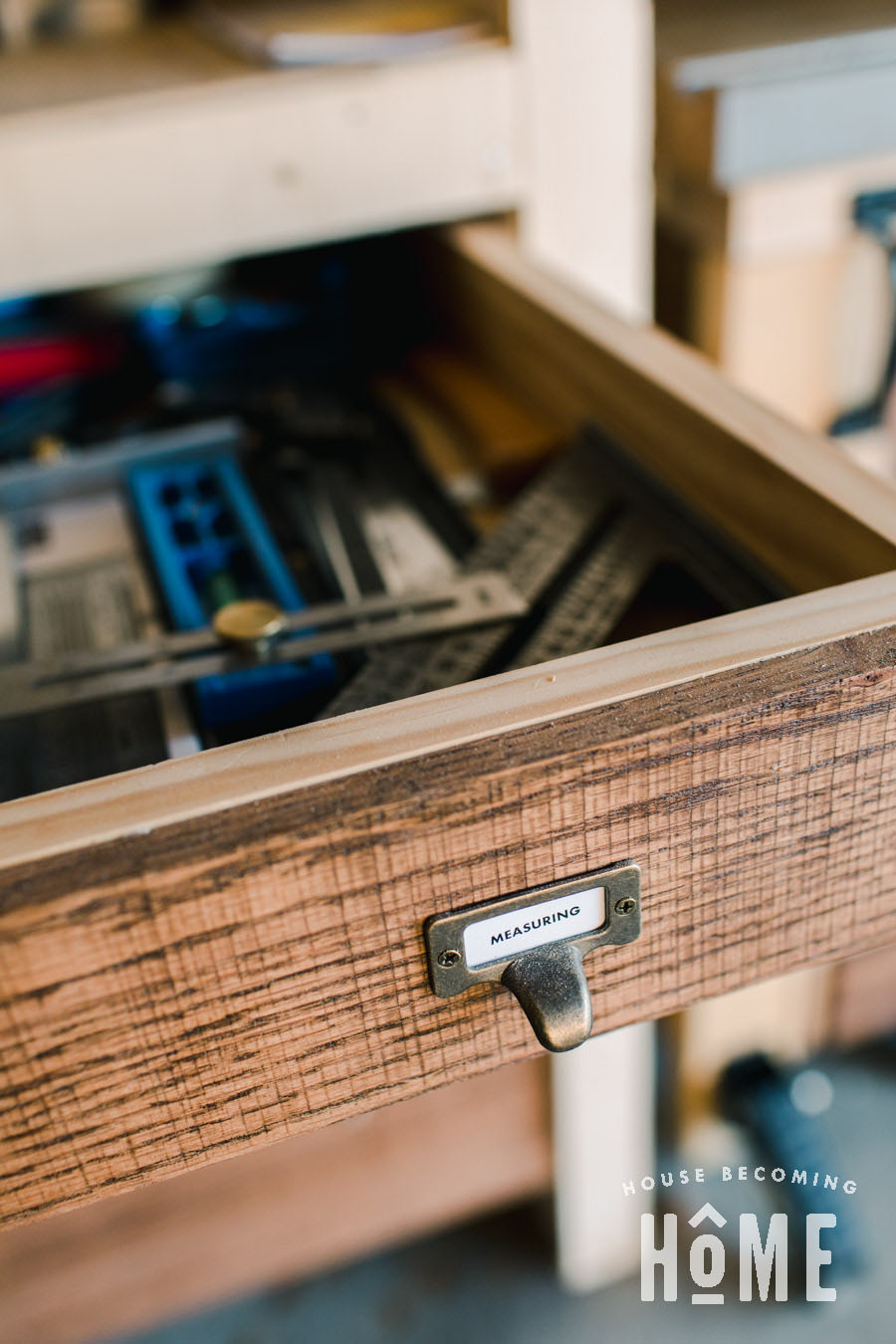 I cut notches in strips of pallet wood, then fit them together into a grid to make a few dividers: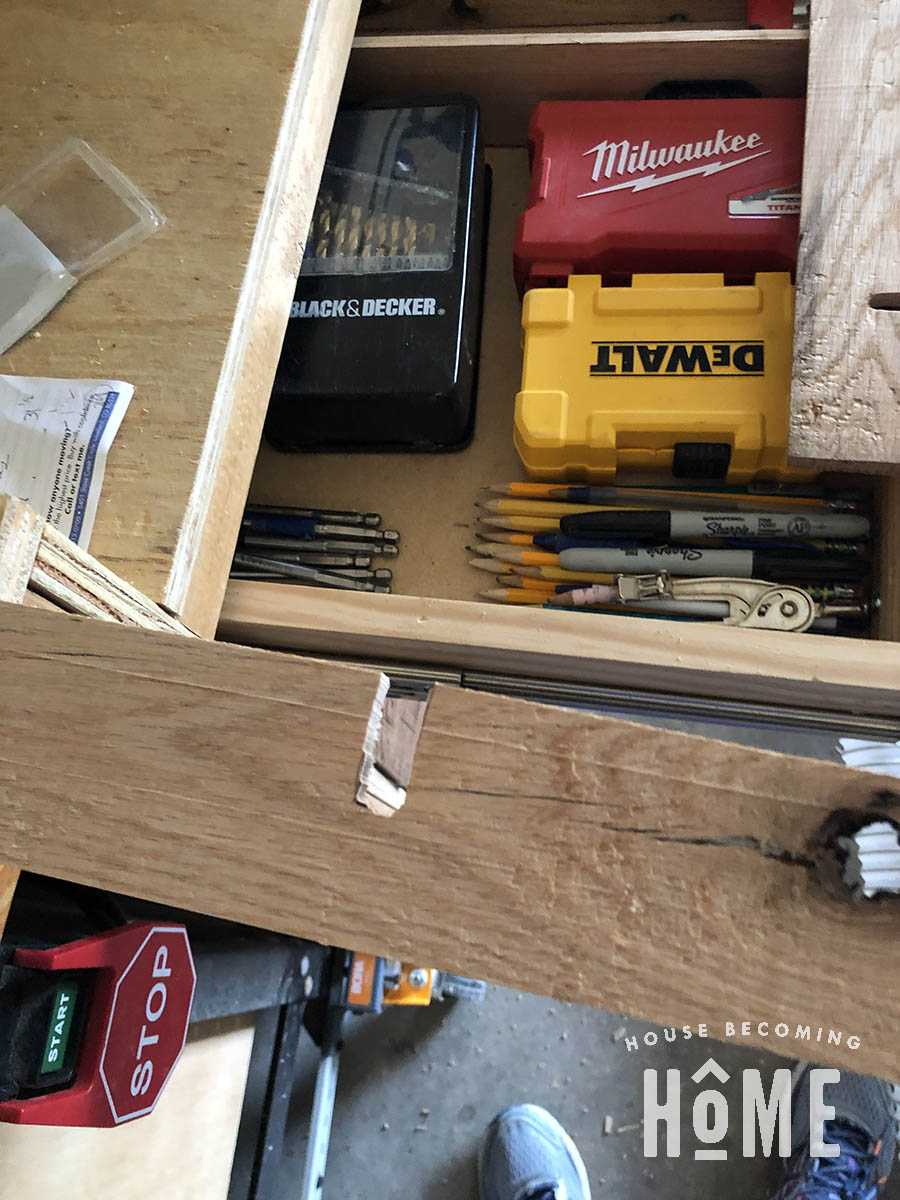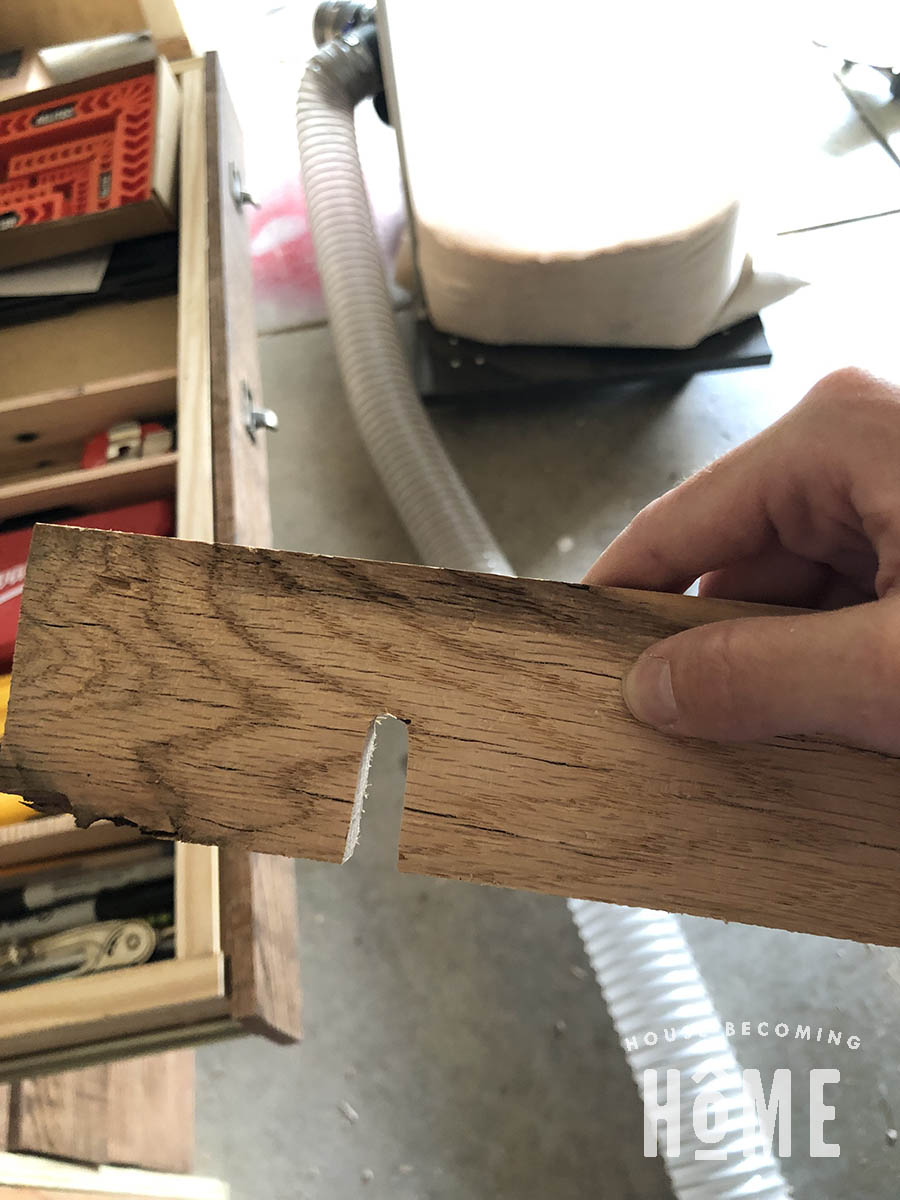 Hardware Drawer
The next drawer down holds all kinds of hardware: screws, nuts, bolts, washers, screw eyes, dowels, shelf pegs, extra drawer pulls, etc.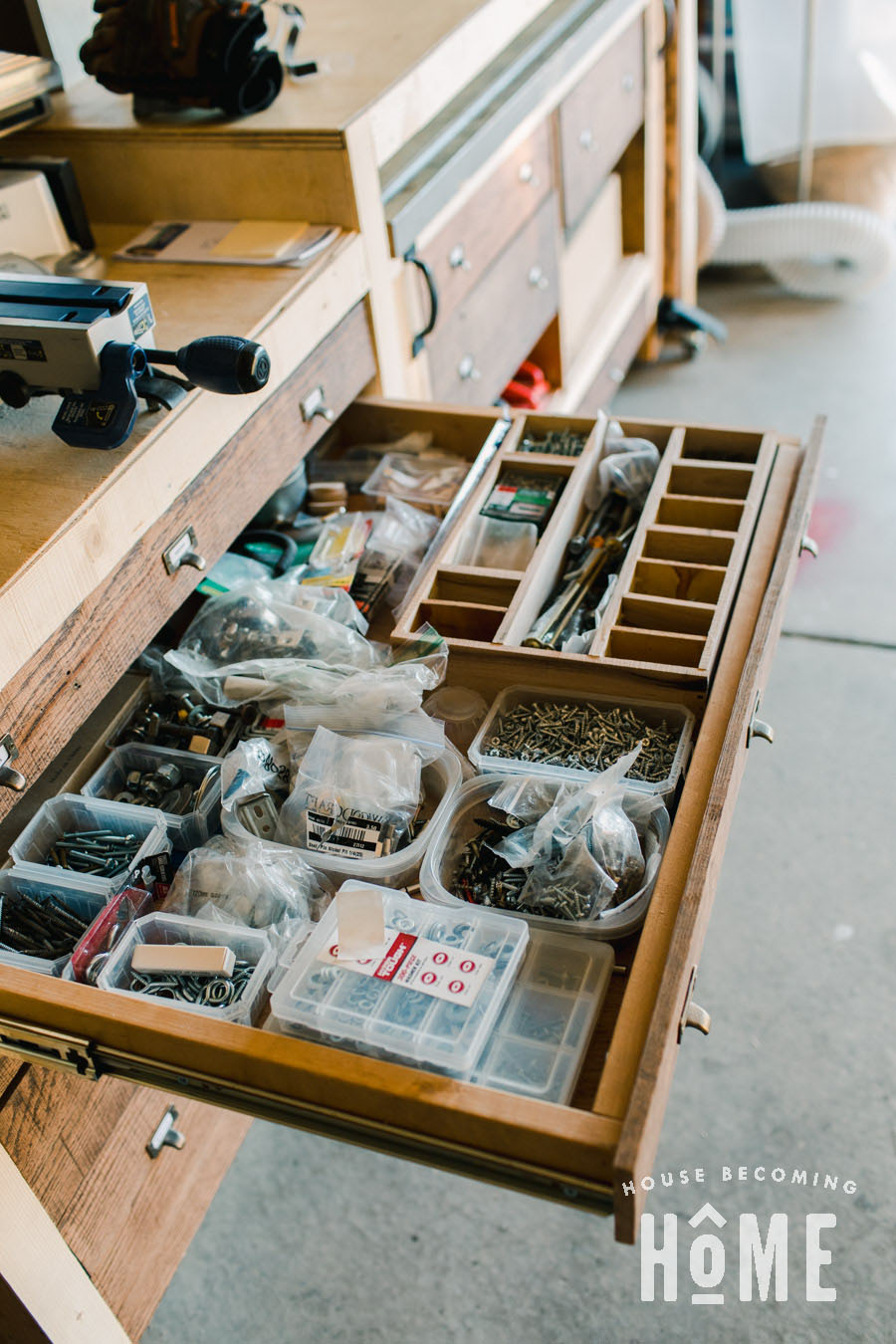 I put together an organizer using pallet wood and wood glue to hold my most commonly used screws.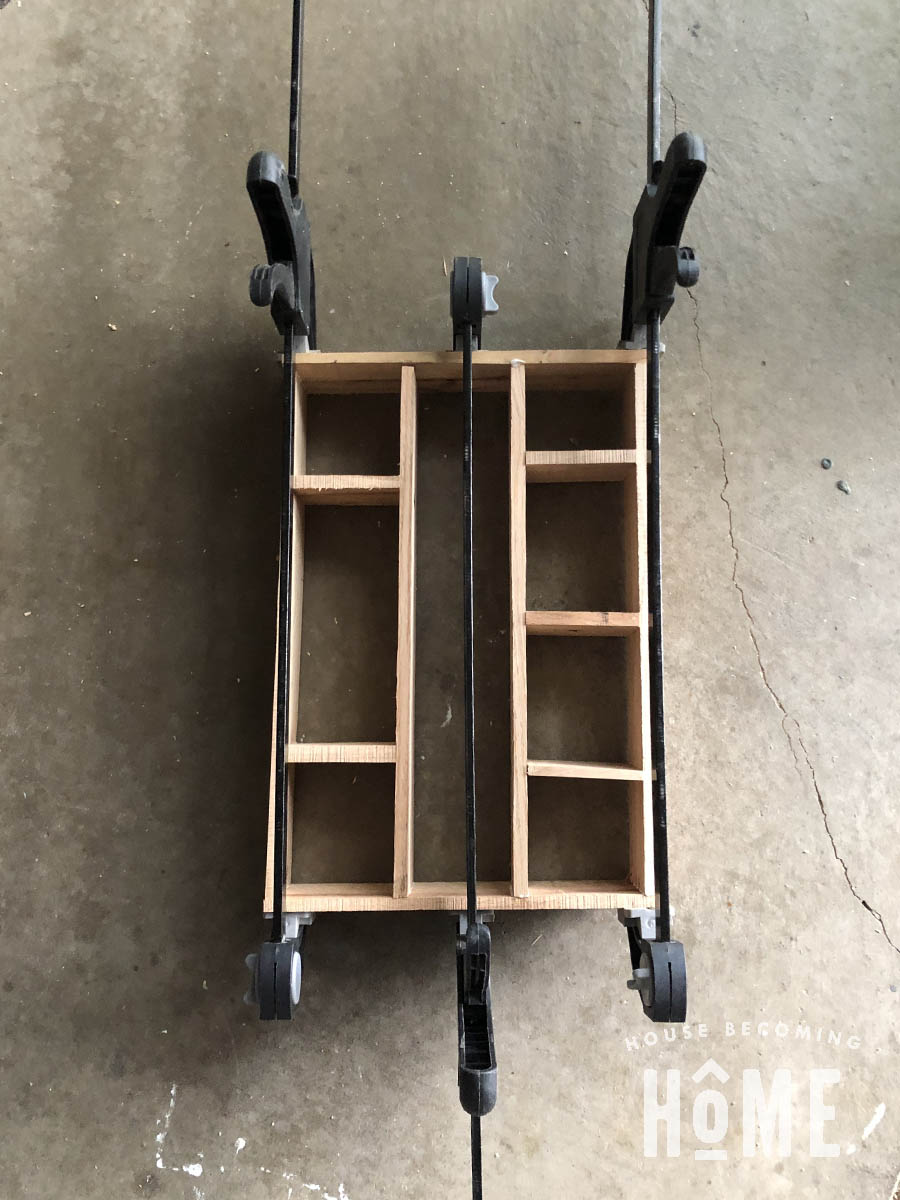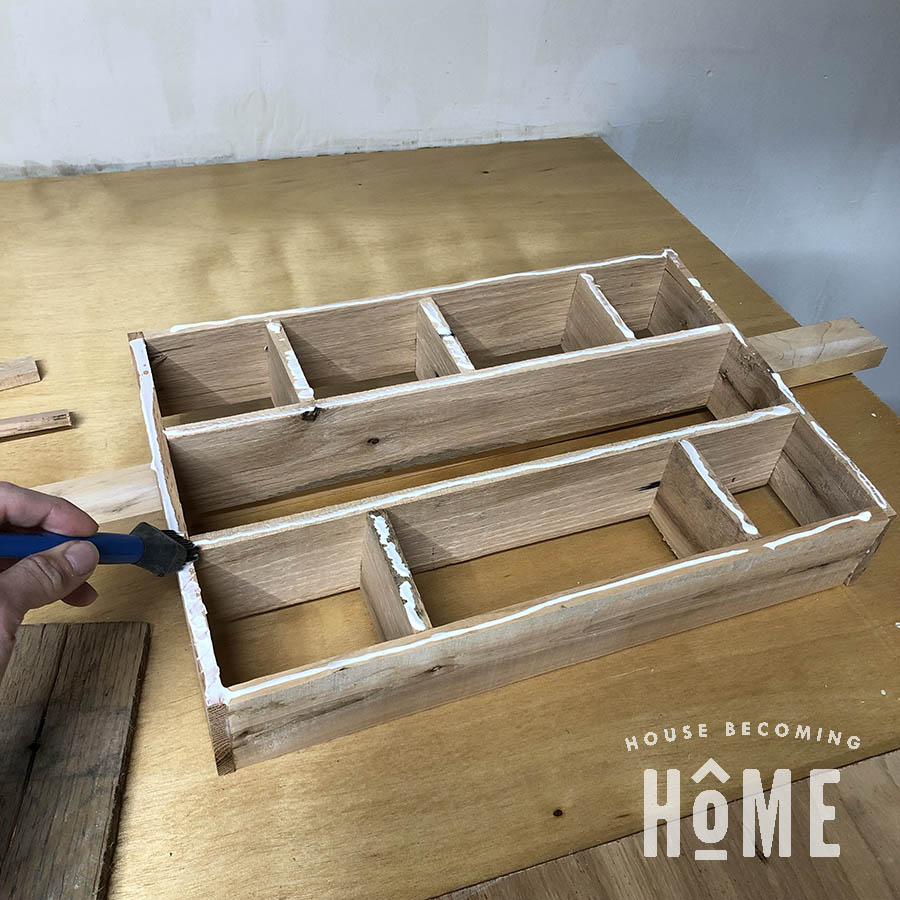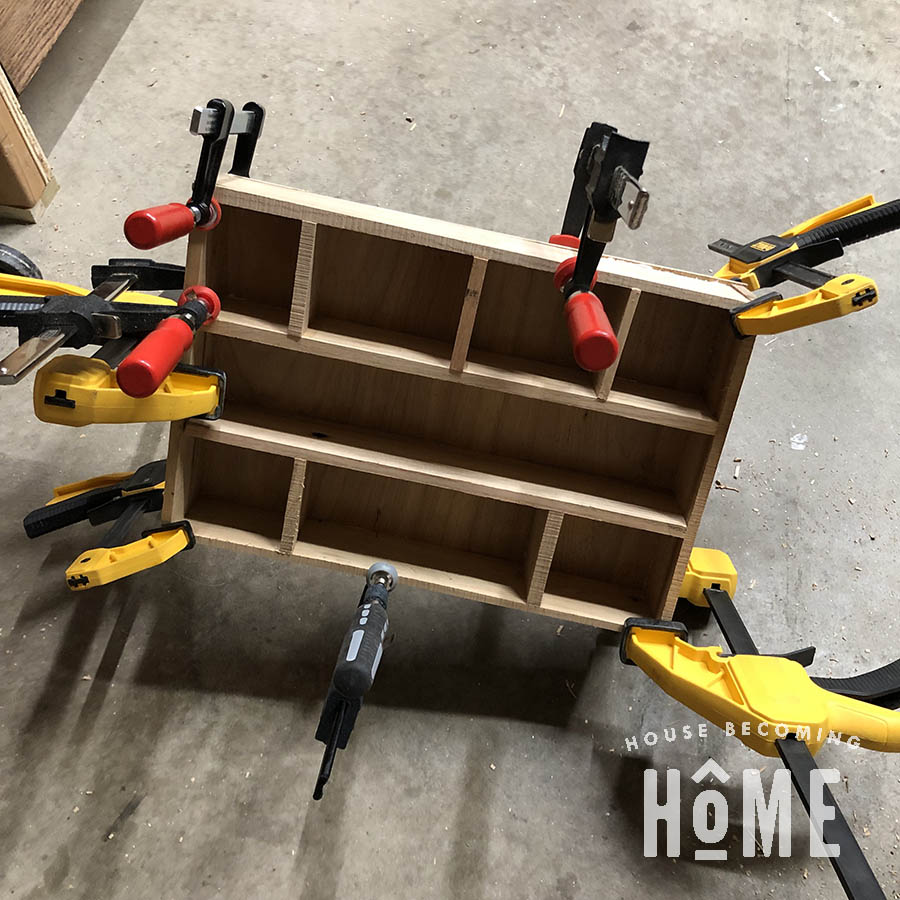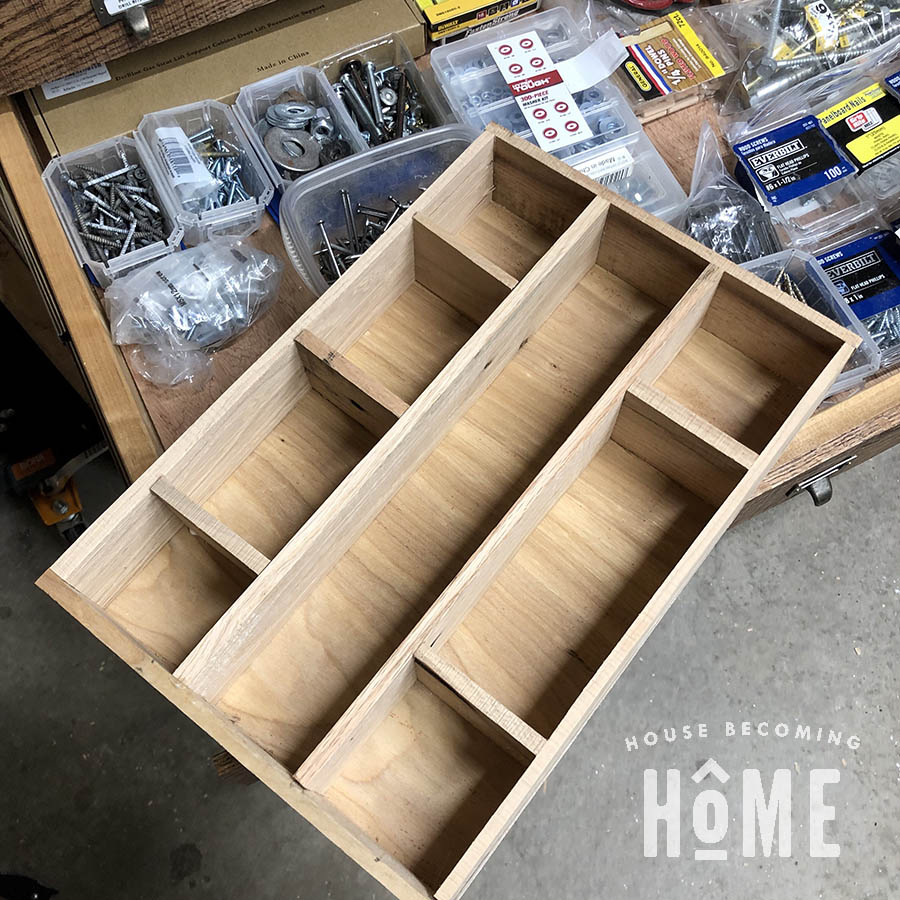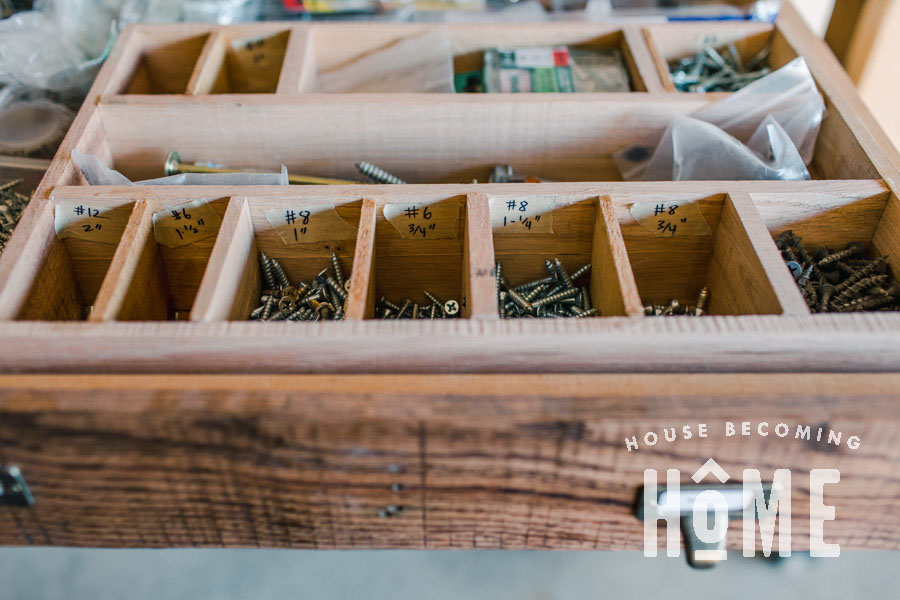 Hammers Nails and Mallets
The next drawer down has nails, mallets, and pneumatic staples/nails.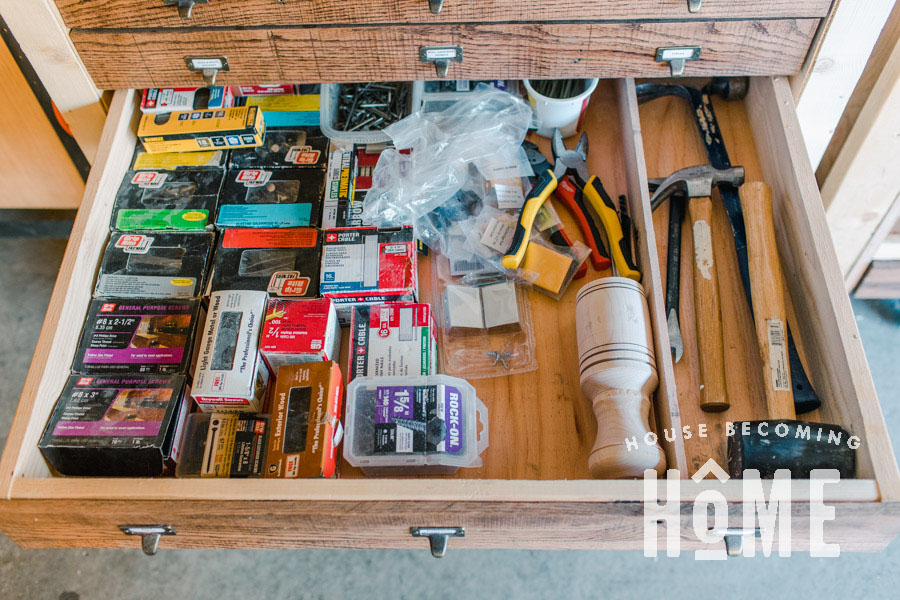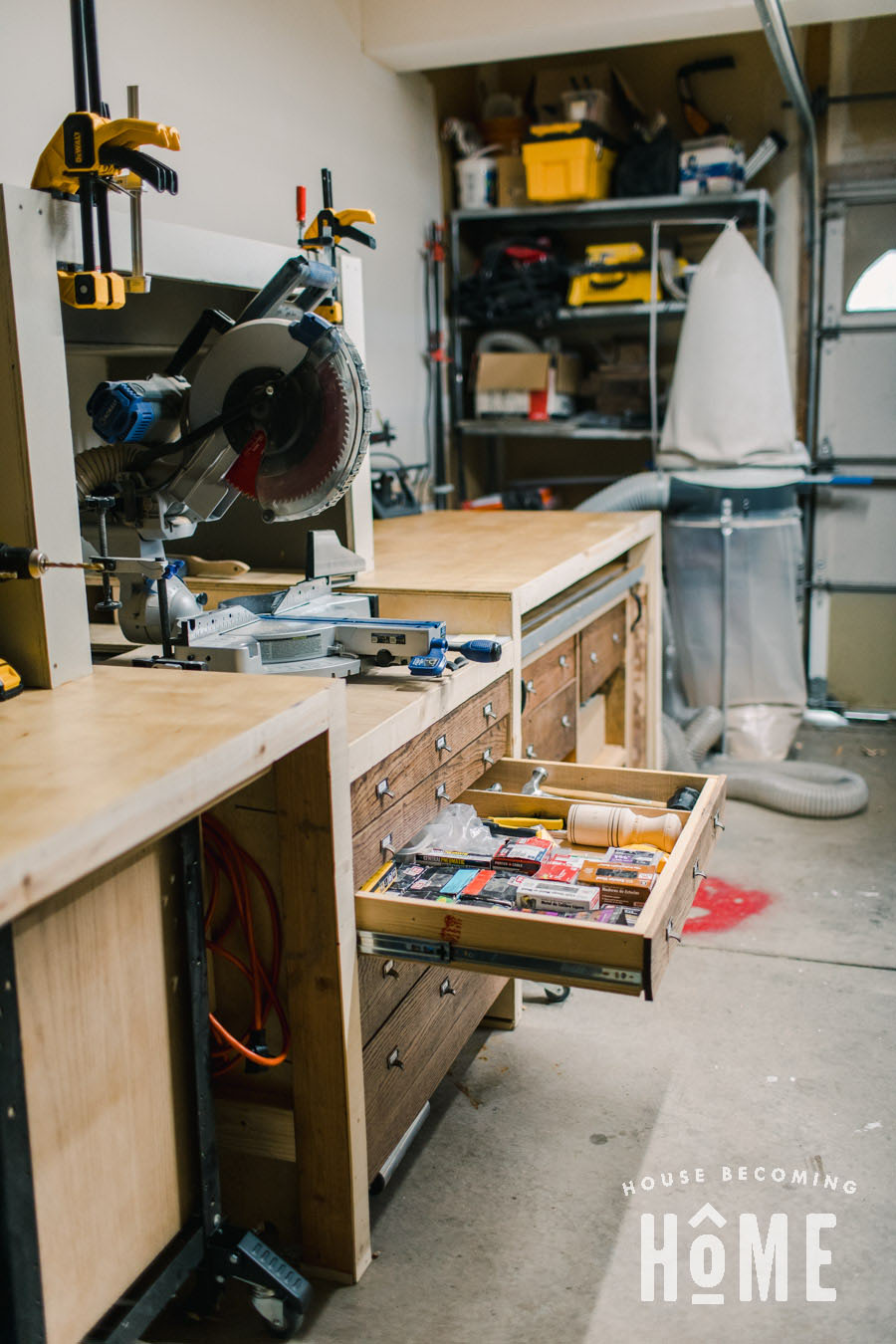 Small Hand Tools
This drawer is a bit deeper than the first three, but the dividers keep it organized. I've got separate spots for wrenches, screwdrivers, small screwdrivers, putty knives, pliers, allen wrenches, and small clamps. The larger section holds a few homemade table saw jigs and tools I don't use too frequently.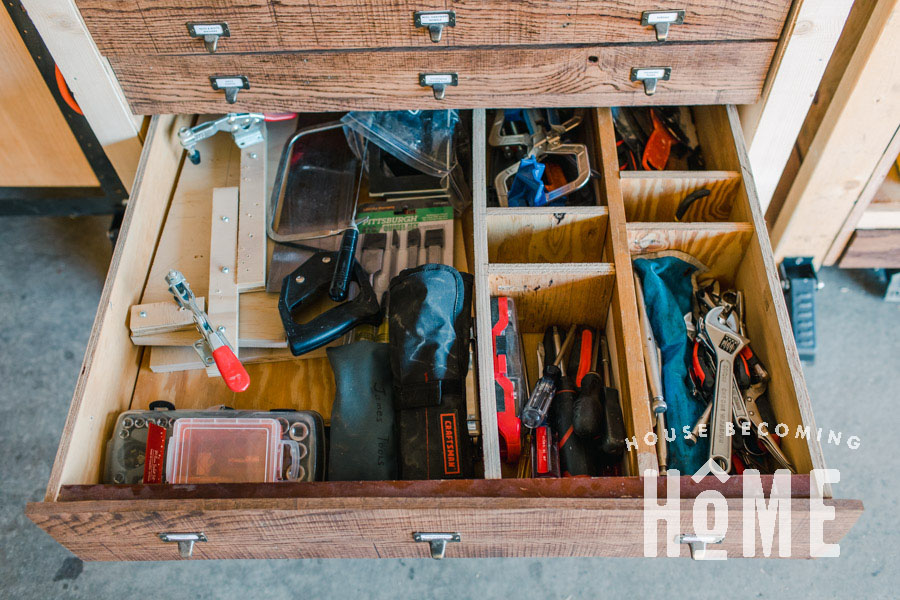 Safety Gear and Misc. Storage
The bottom drawer is the home of my lathe face mask, drawer slides, extra dust collection bags etc.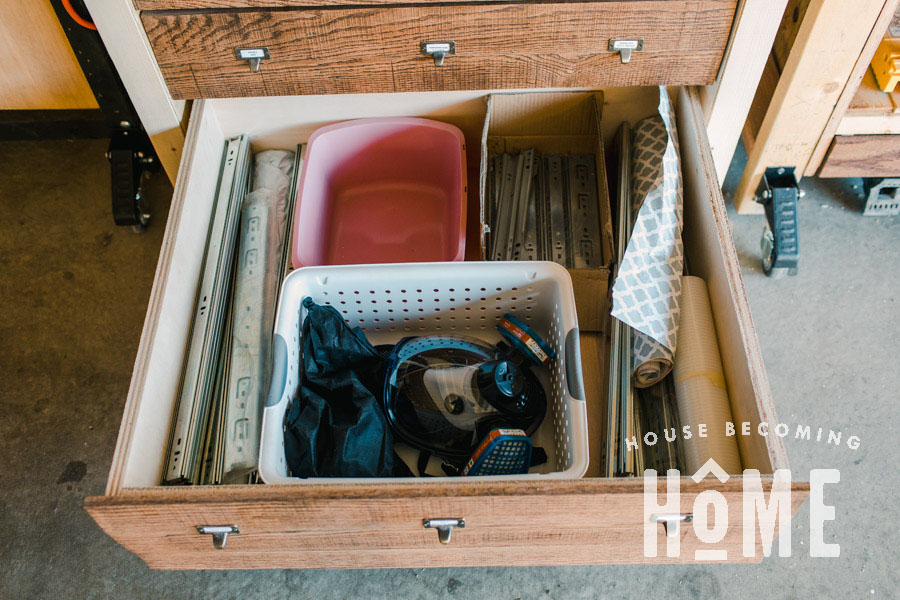 And those five drawers hold the majority of my small hand tools and supplies!
Free Printable Label Template
Are you interested in getting your small tools and supplies ultra organized?
Pick up a pack of antique finger pulls, then come back here for your free labels. The downloadable file has 36 tool labels + 12 blank labels if you need to fill in with your own unique items. Print at 100%, cut on the lines, and these will perfectly slide into the vintage-style finger pulls.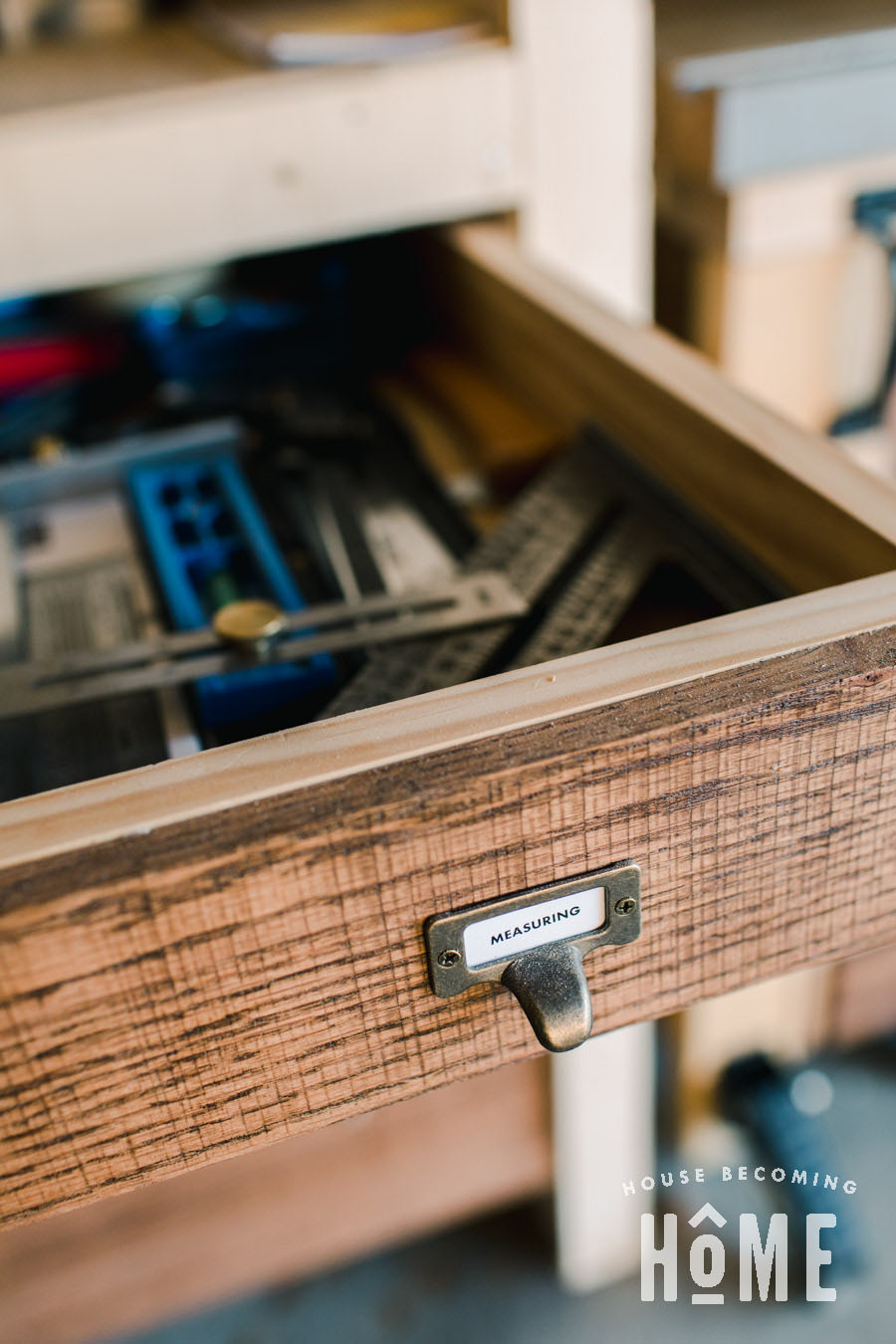 download your free workshop labels printable PDF file
Check out more from my garage workshop