It is done! The small bathroom that our kids share is renovated and finally back in use! This bathroom renovation was one DIY project after another, and I've got plenty of tutorials planned over the next several months. Today, however, I just want to share a few before and after shots.
So . . . here are some embarrassing photos of our kids' bathroom right before I tore everything apart:
Small Bathroom : Before Renovation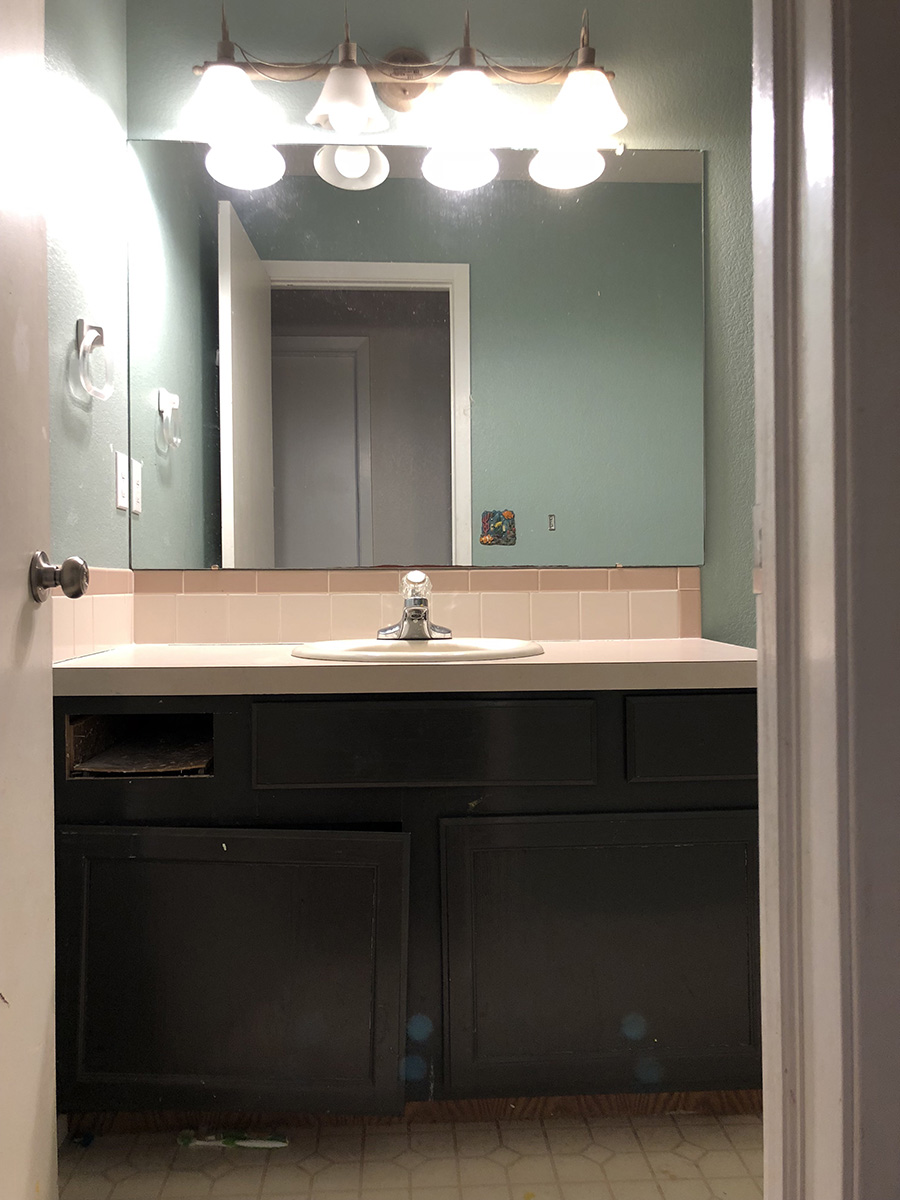 Ugh. There is really just so. much. wrong. The junky, builder-grade bathroom vanity cabinet was made from mostly particleboard and cheap plywood. . . it was literally falling apart. The linoleum, the beige tiles, the light fixture, the plastic towel ring . . . it's probably not even necessary to point out everything here that wasn't working. Nothing is.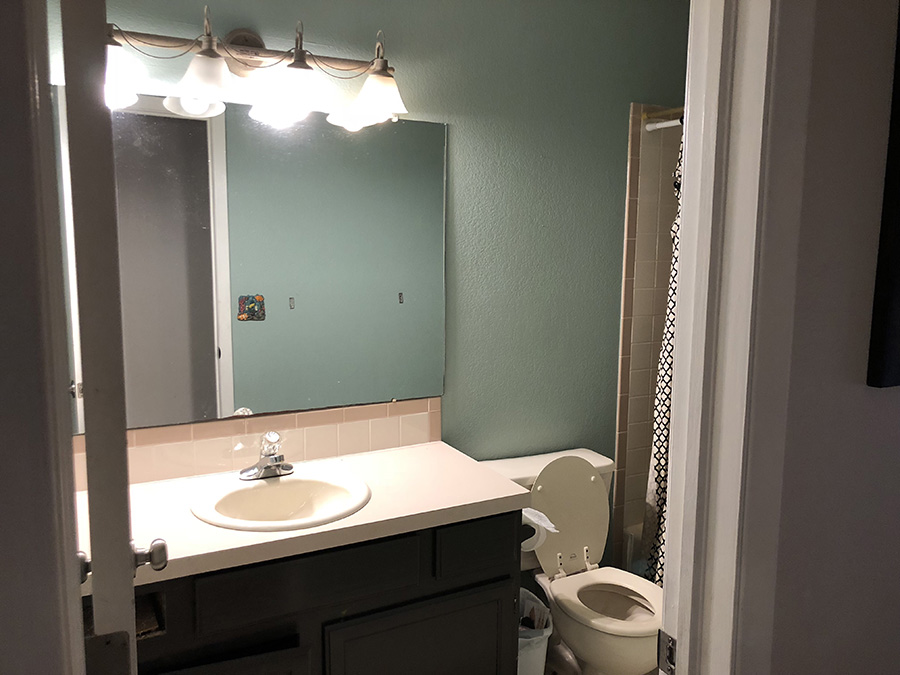 Here you can see a little more of the small bathroom pre-renovation. Delightful, isn't it? ?
And here's a nice view of the bathroom countertop (pink!!!) and light fixture: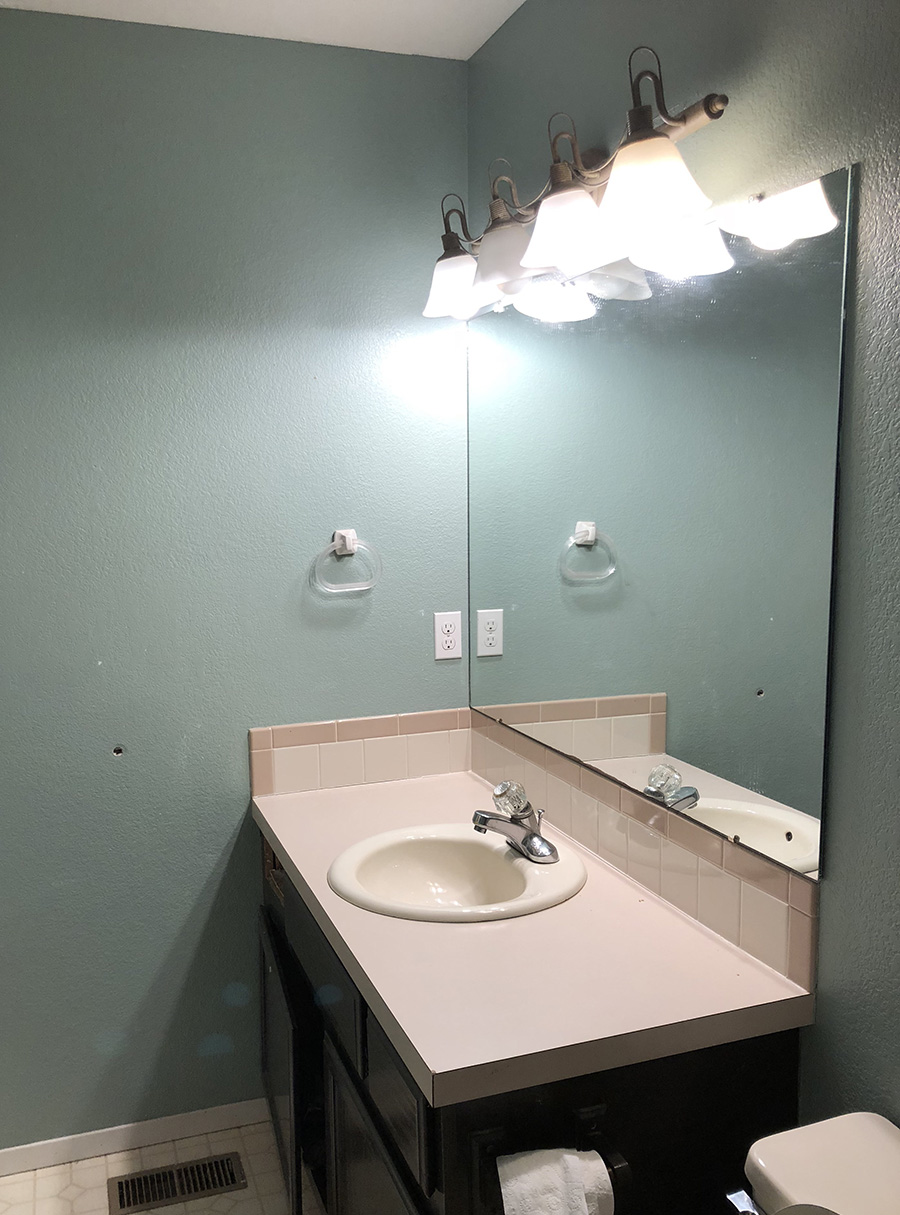 Are you ready for some after shots?!
Small Bathroom : After Renovation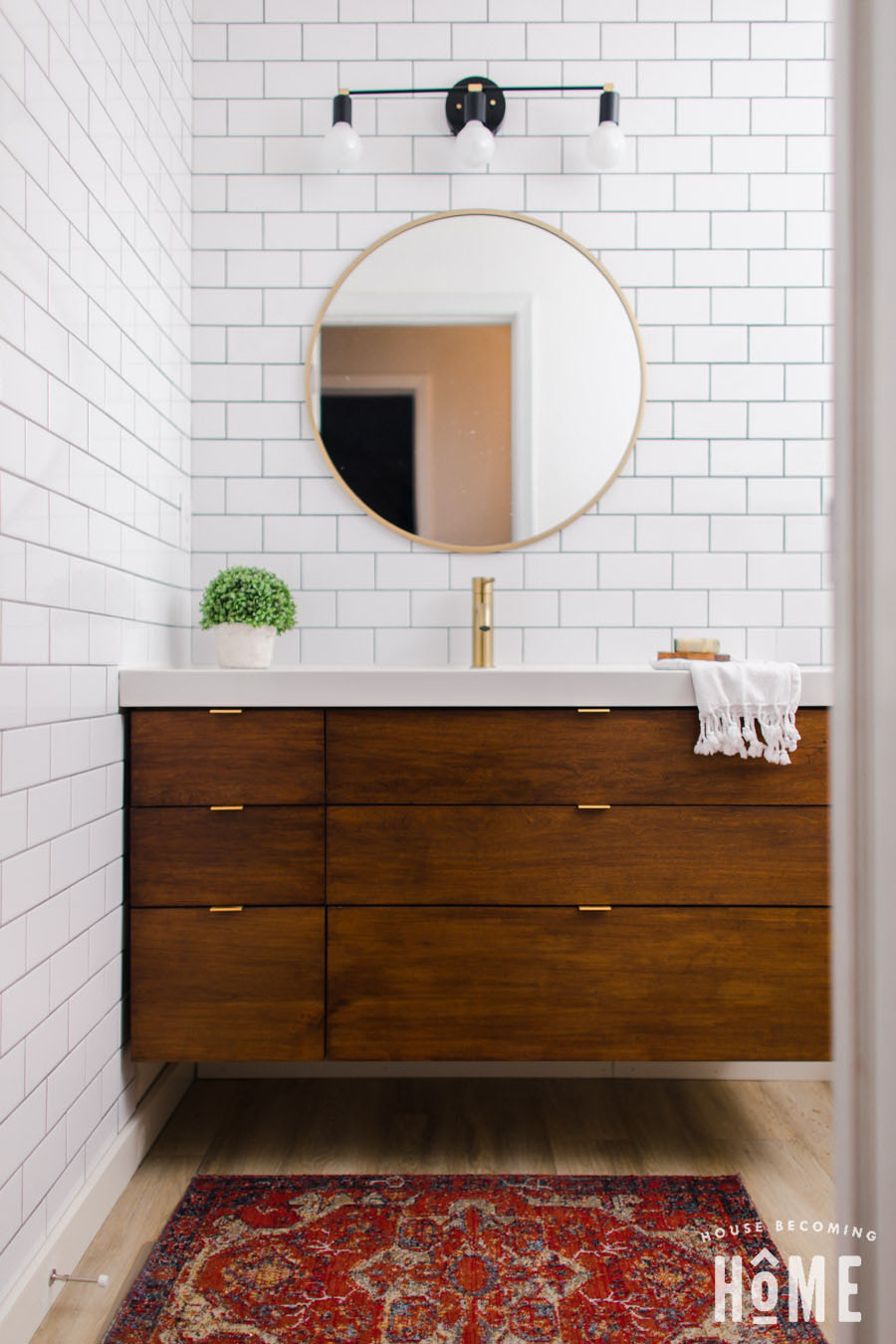 If you're like me and need to see the before and after next to each other, here you go: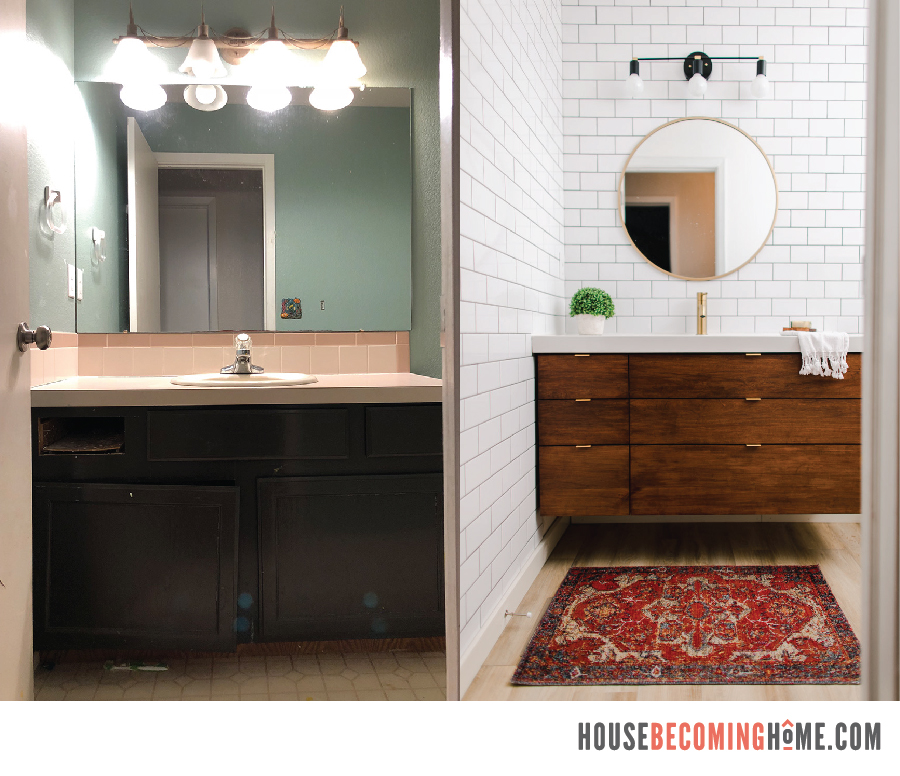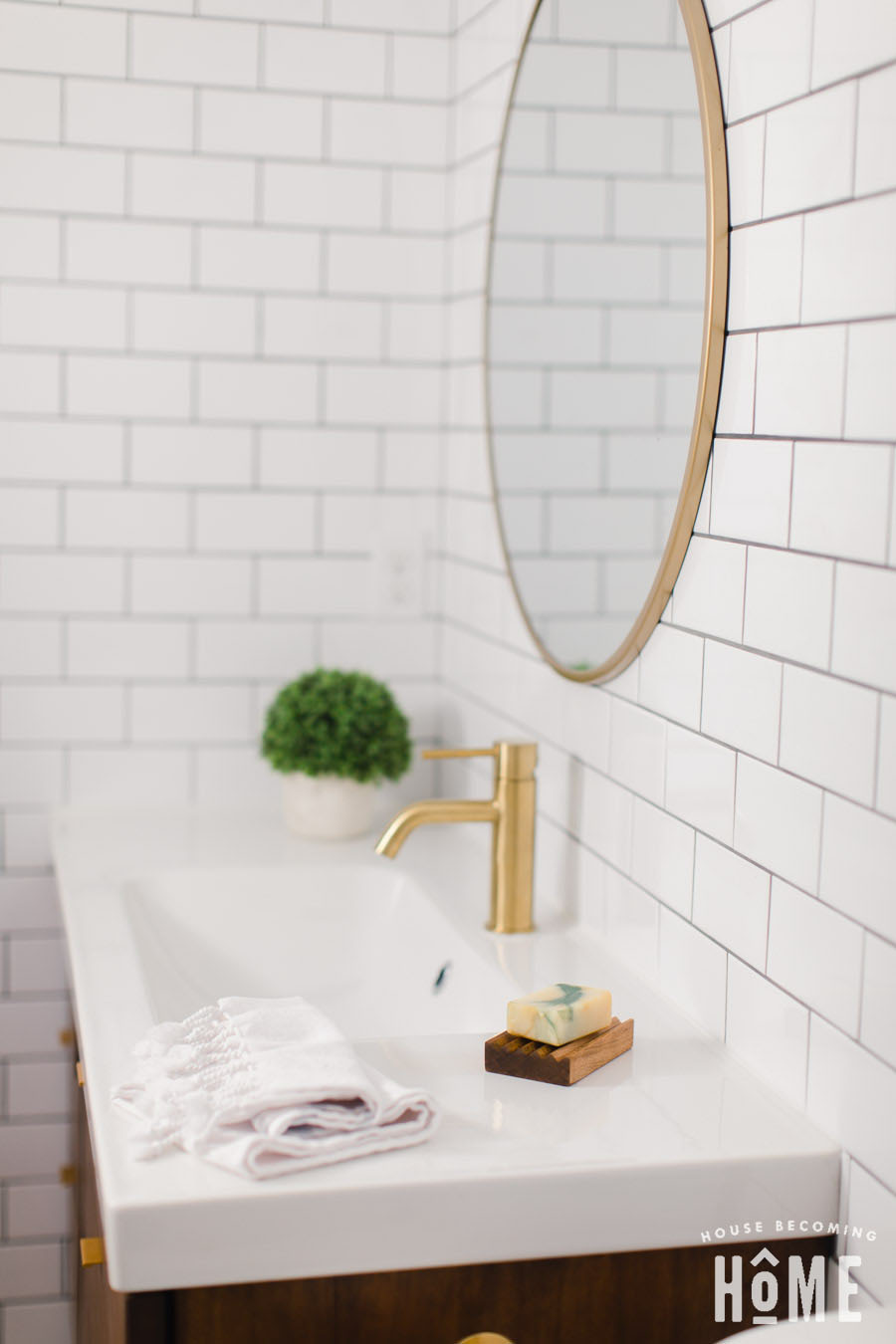 Another side-by-side before/after comparison: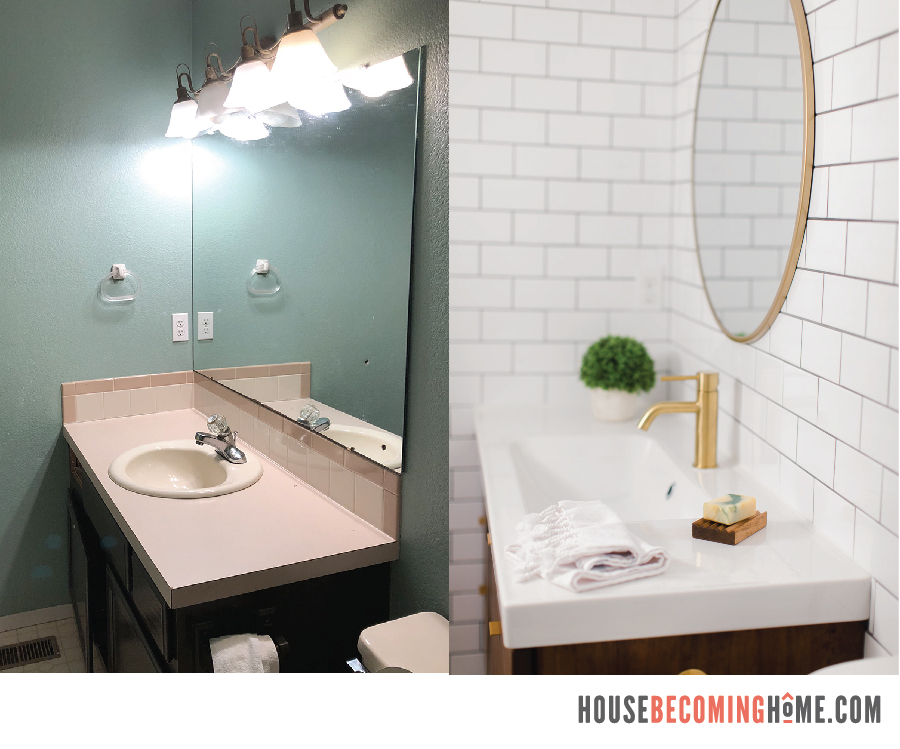 And finally, a shot from the door looking towards the bathtub: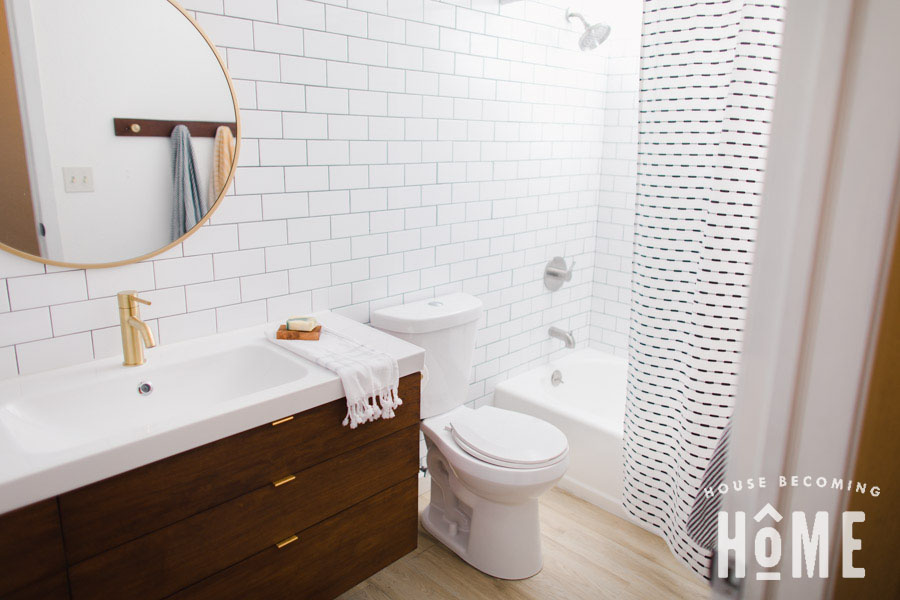 Before/After comparison: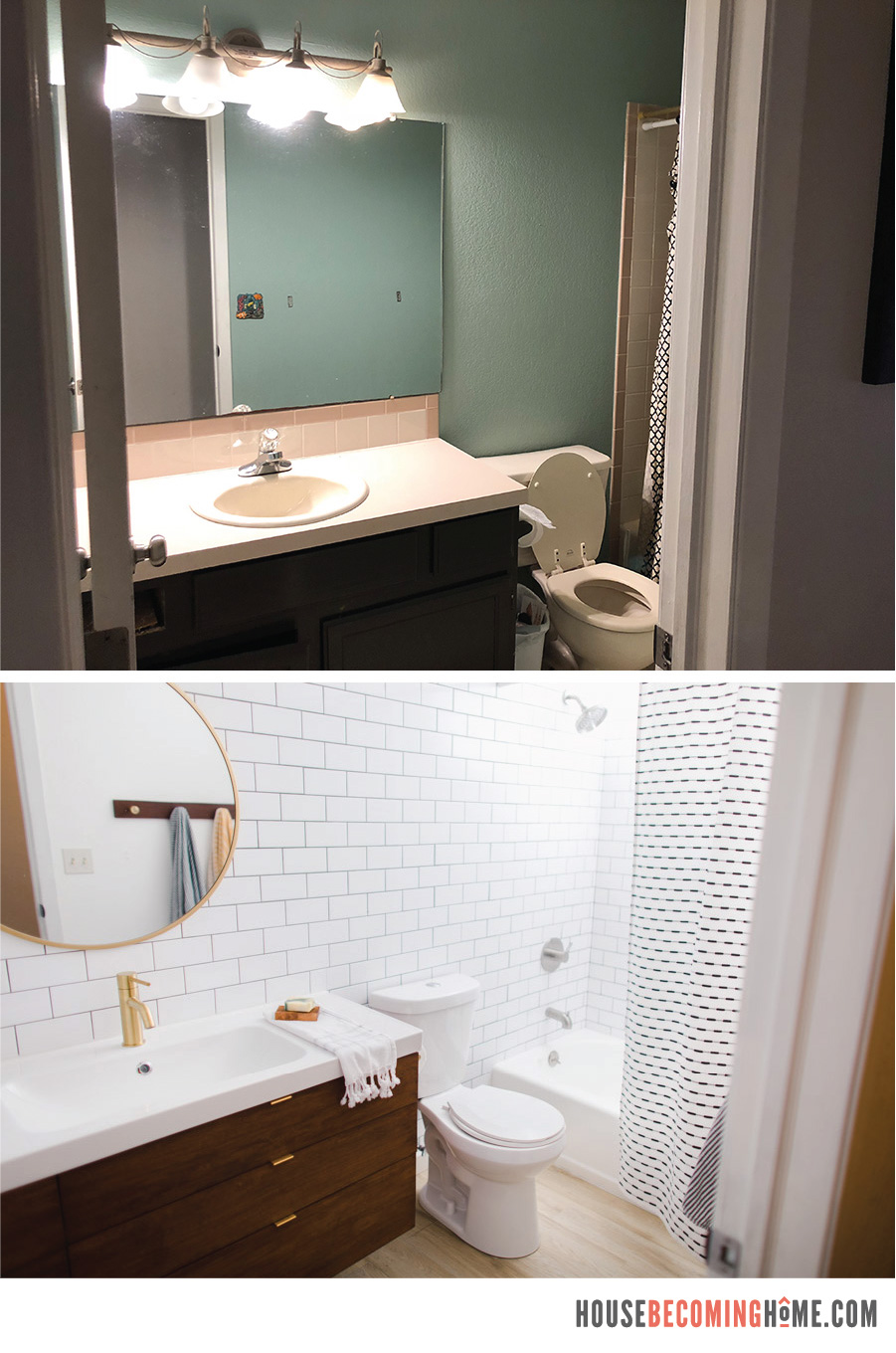 Small Bathroom DIY Projects
As I mentioned above, nearly everything in the bathroom was a DIY project. Some of those projects have already been featured on the blog:
There's lots more though, and I'd love to hear what you'd like to see next:
I ripped out the linoleum and put in new flooring
I designed and then built the floating vanity
Jim and I added subway tile to ALLLLL the walls…..
We created and tiled a shower niche
We replaced the shower valve
We installed a new toilet
We hooked up a new bathroom faucet
I put in new trim
I made a wooden soap dish
I made a brass and wooden towel rack
Do any of those sound interesting to you? Would you like to see the details/how-to's of any of those projects on House Becoming Home? Let me know in the comments!
Bathroom Materials Sources
There were a few things that I purchased. Here's where I got them (some of these are affiliate links, read my disclosure policy here):