I recently spotted an adorable Chippendale Planter and quickly fell in love with its simple geometric pattern. With a small stack of cedar lumber, I set out to recreate the chippendale planter to give to my mom for Mother's Day this year.
Read on for the step-by-step instructions and printable pdf plans for this DIY Chippendale Planter. And if you're looking for more DIY outdoor projects, be sure to scroll to the end of the post. You'll find links to some of my favorite bloggers who joined me in creating something for this month's DIY Outdoor Challenge.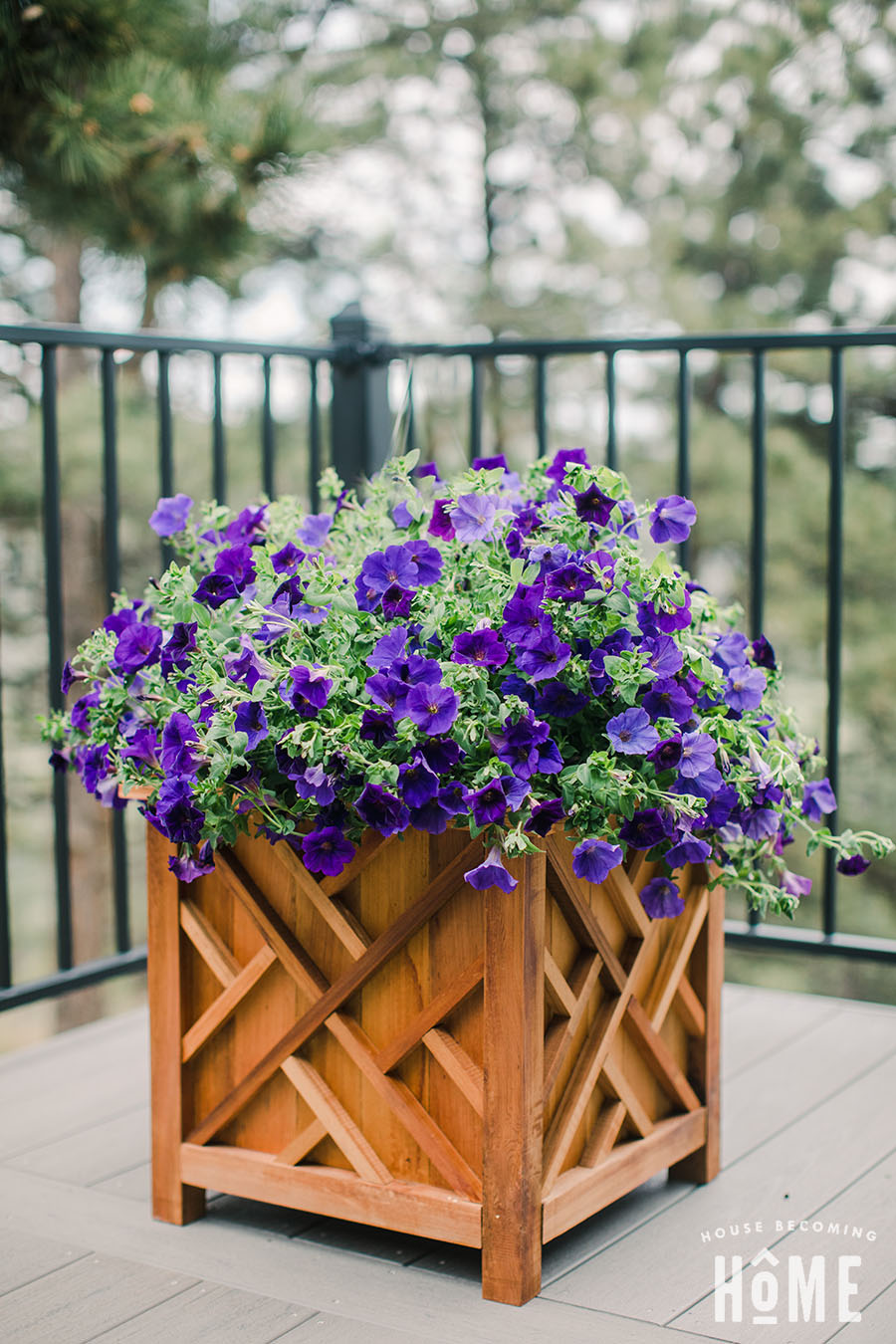 Build a DIY Chippendale Planter
Materials
(1) 2×4 Cedar Lumber
(4) 1 x 4 x 8 ft. Cedar Tongue and Groove Boards OR Cedar fence pickets
Wood glue
18 gauge 2″ nails
Wood Filler
Tools
Miter Saw
Table Saw or Band Saw
Nail Gun
Wood clamps
Rag or brush for applying finish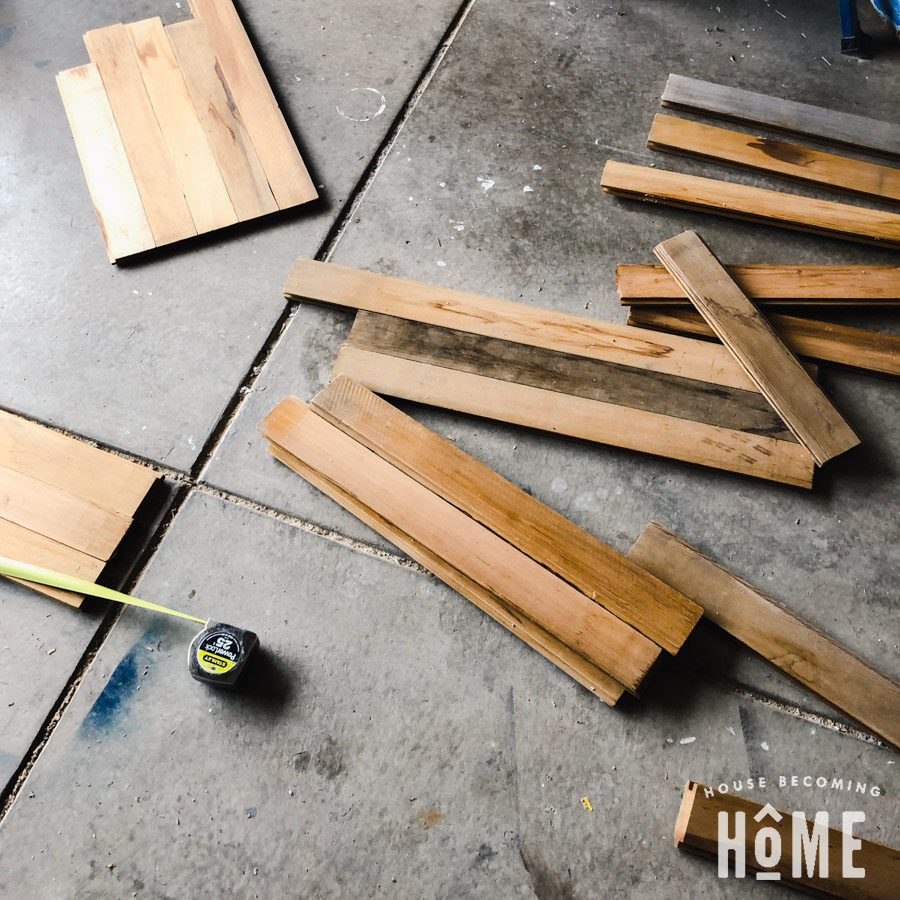 **This post walks through the building steps. For step-by-step instructions, a cut list and diagrams download the project plans pdf.**
Step One: Build Four Planter Sides
Begin by making four square panels from cedar lumber. I constructed mine from tongue and groove cedar boards that I found on the free section of craigslist, but any cedar about ½"-¾" thick will do. Cedar fence pickets are especially affordable and would work well too.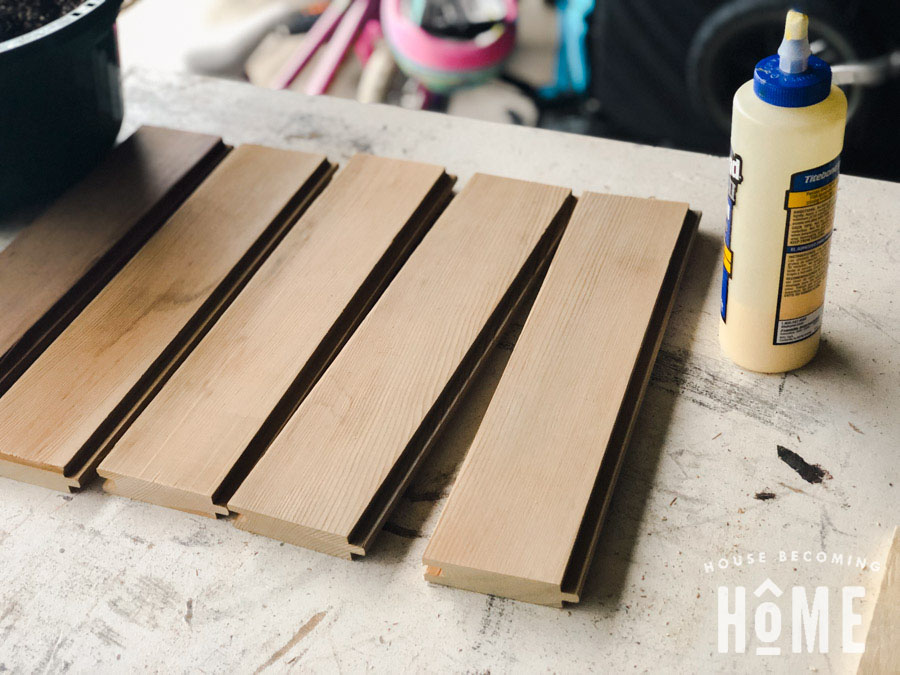 Join pieces together with wood glue and clamps.
Sand off any rough spots or imperfections.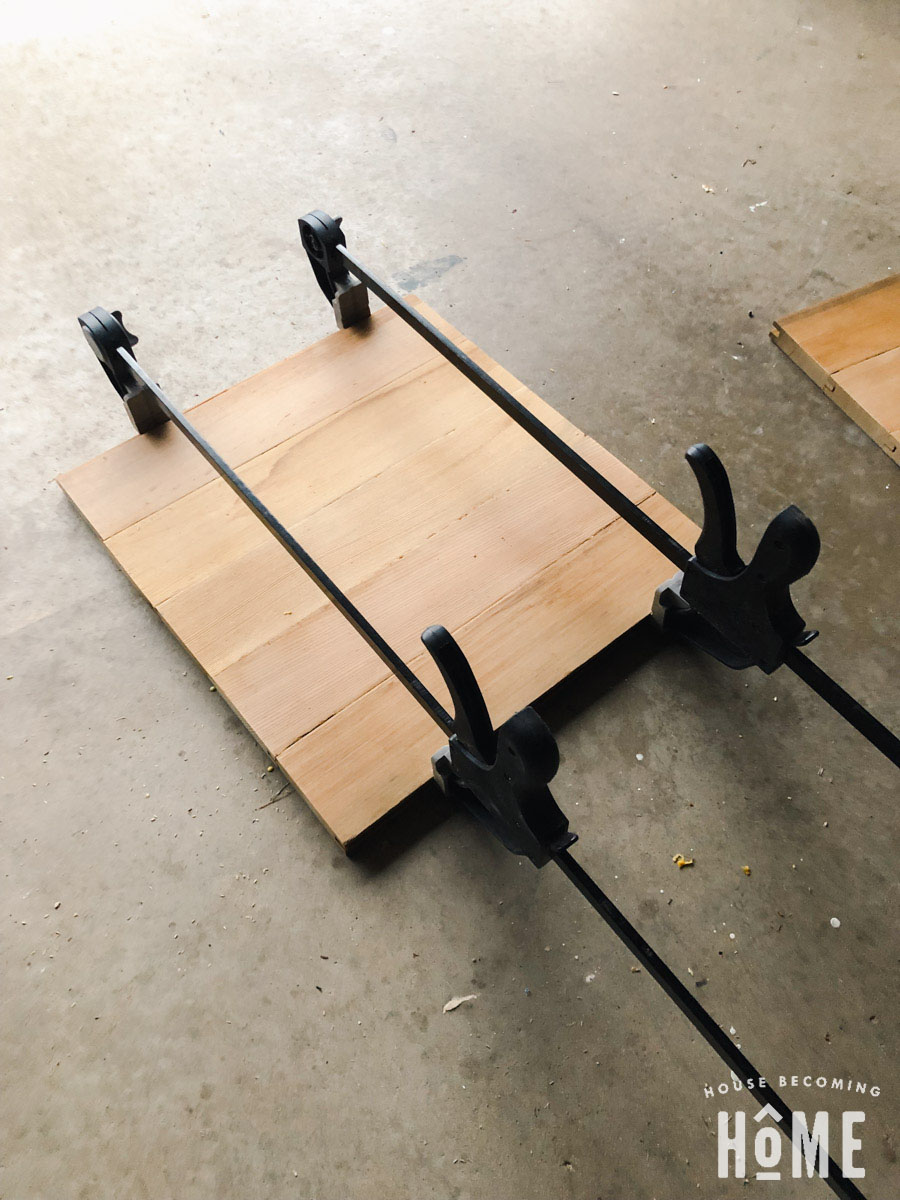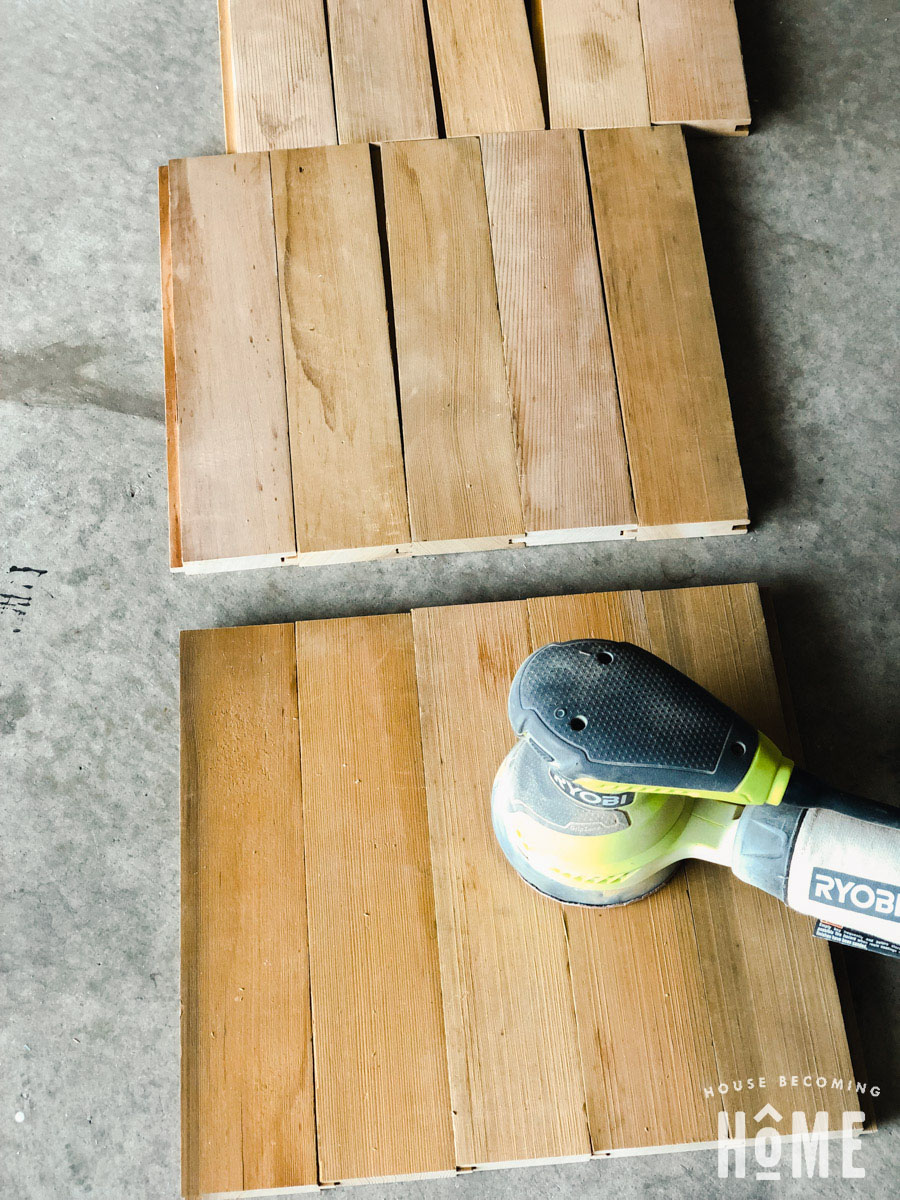 Make pocket holes in the inside left, right, and bottom sides of each panel.
Step Two: Cut and Prepare 2×2 Cedar Sides and Legs
Using a table saw or bandsaw, rip a cedar 2×4 in half. Sand. Cut four legs and four panel bottom pieces.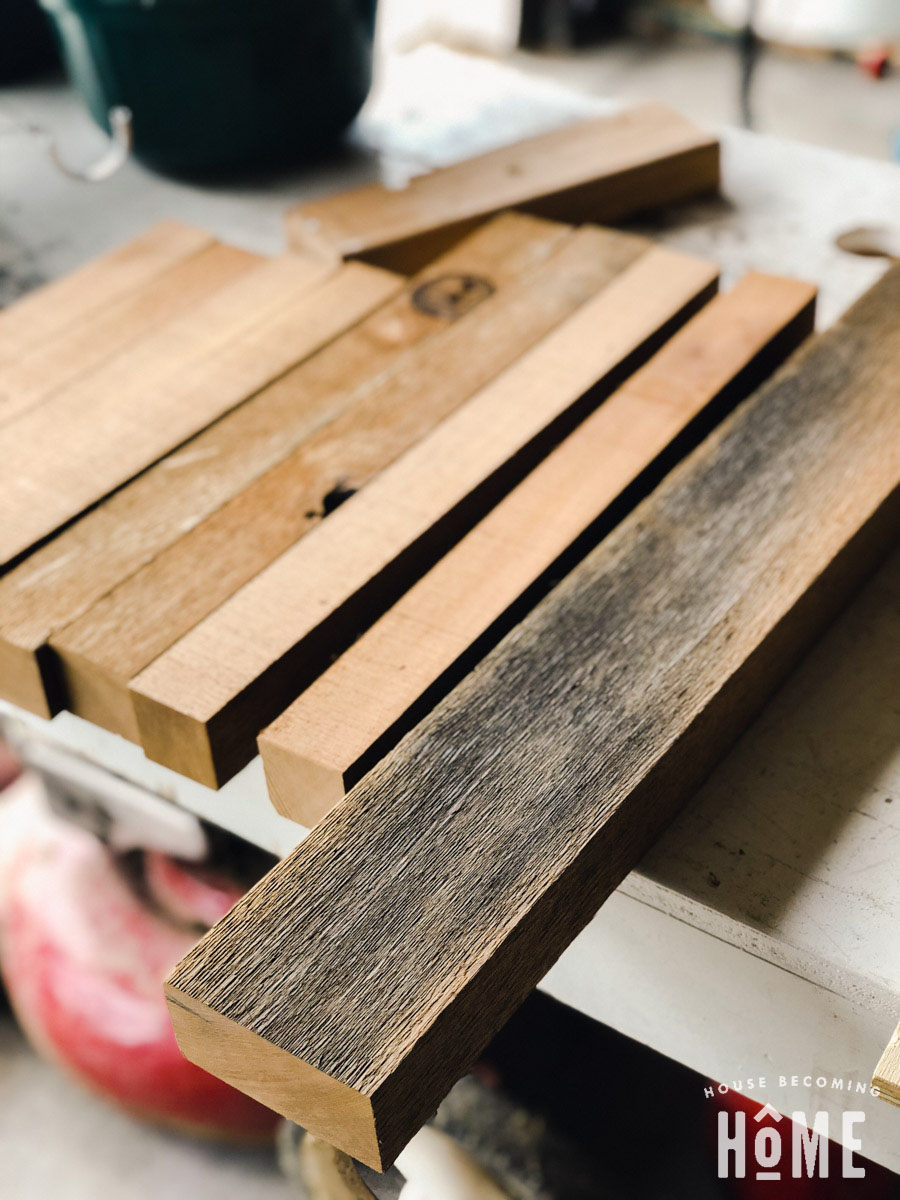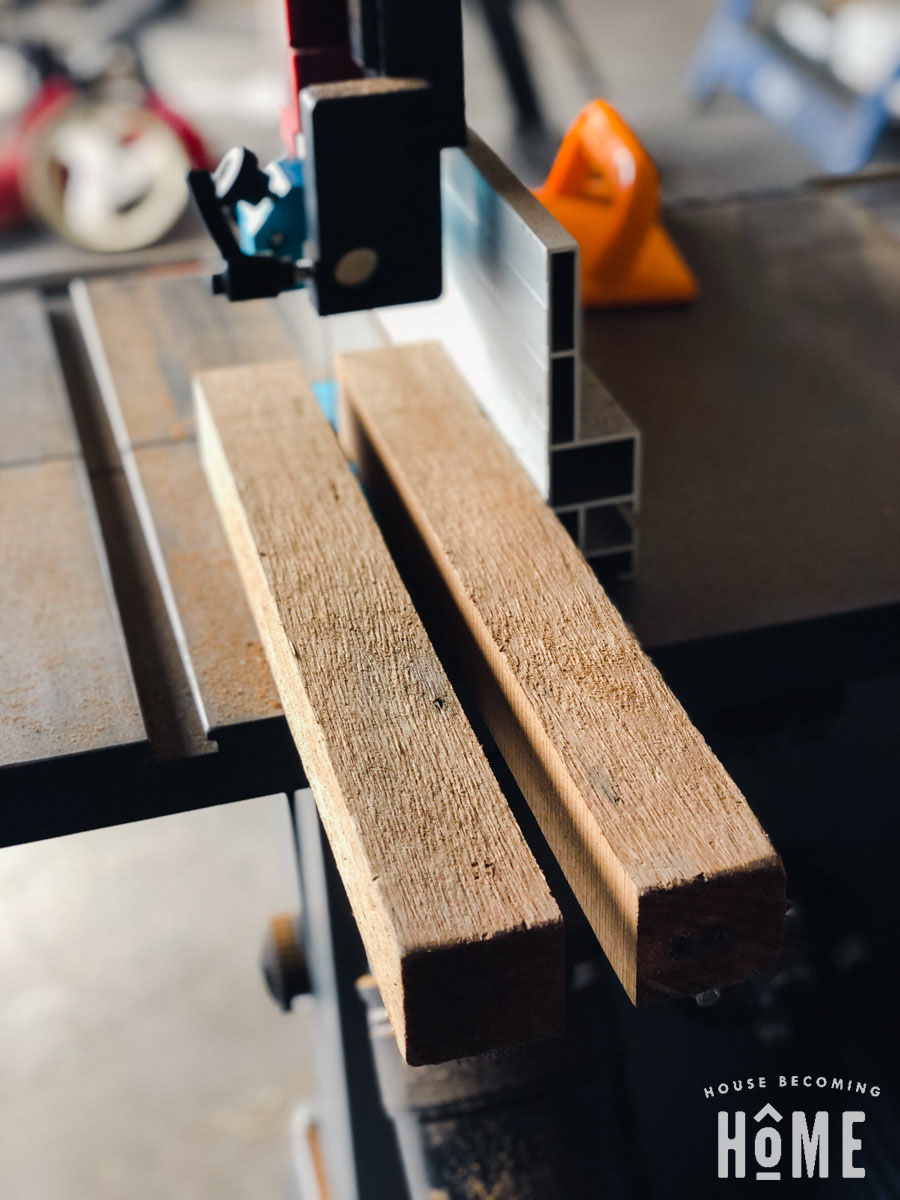 Step Three: Attach Panel Bottoms
Using 1-¼" exterior pocket hole screws, attach a bottom piece to each of the four sides. This piece should be flush to the inside of the panel.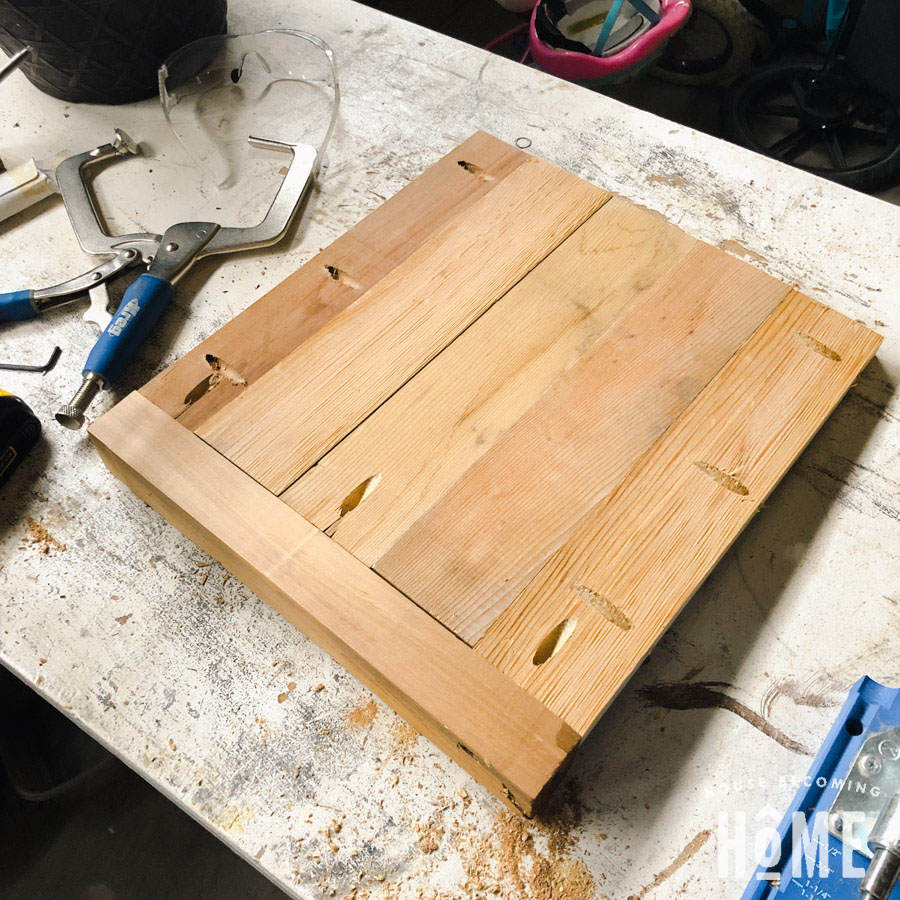 Step Four: Attach Planter Legs
Using 1-¼" pocket holes and exterior screws attach planter legs to two  of the side panels.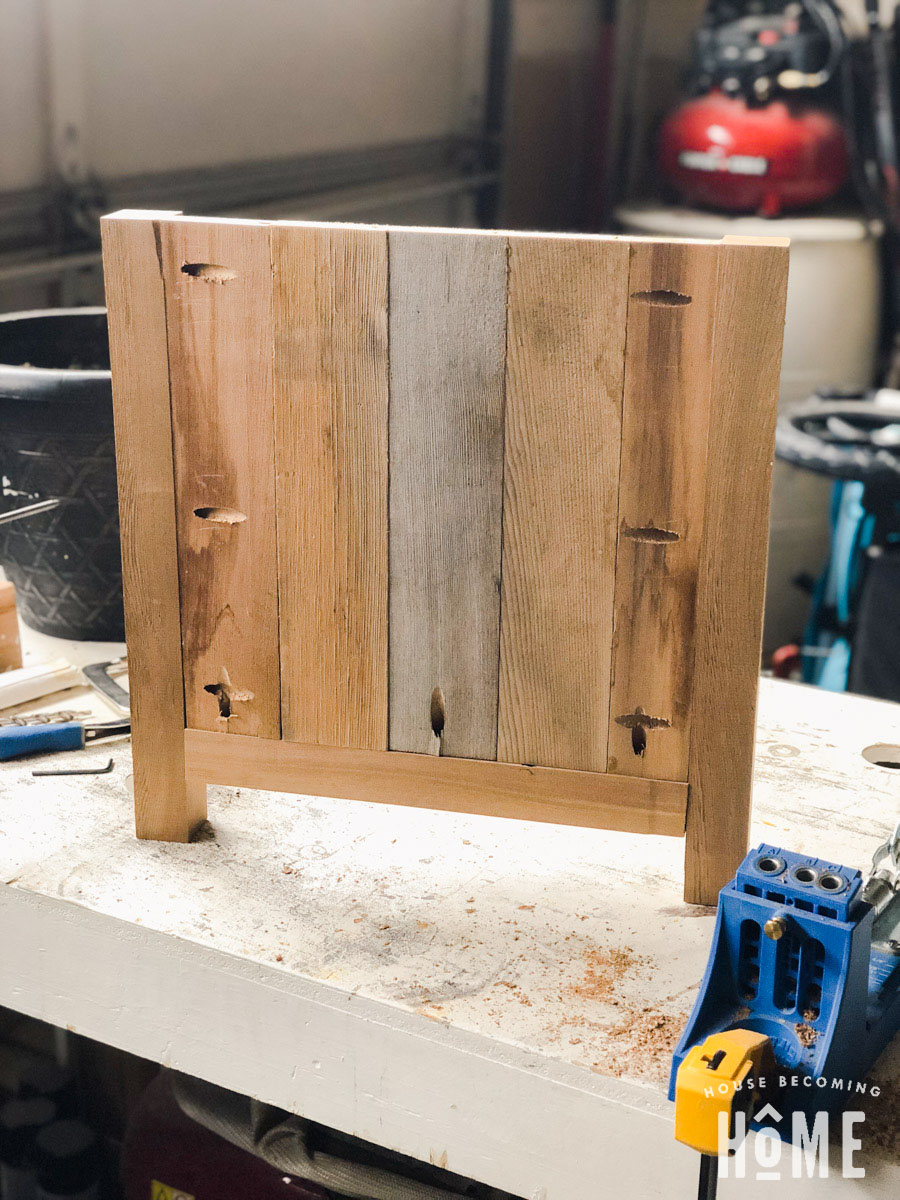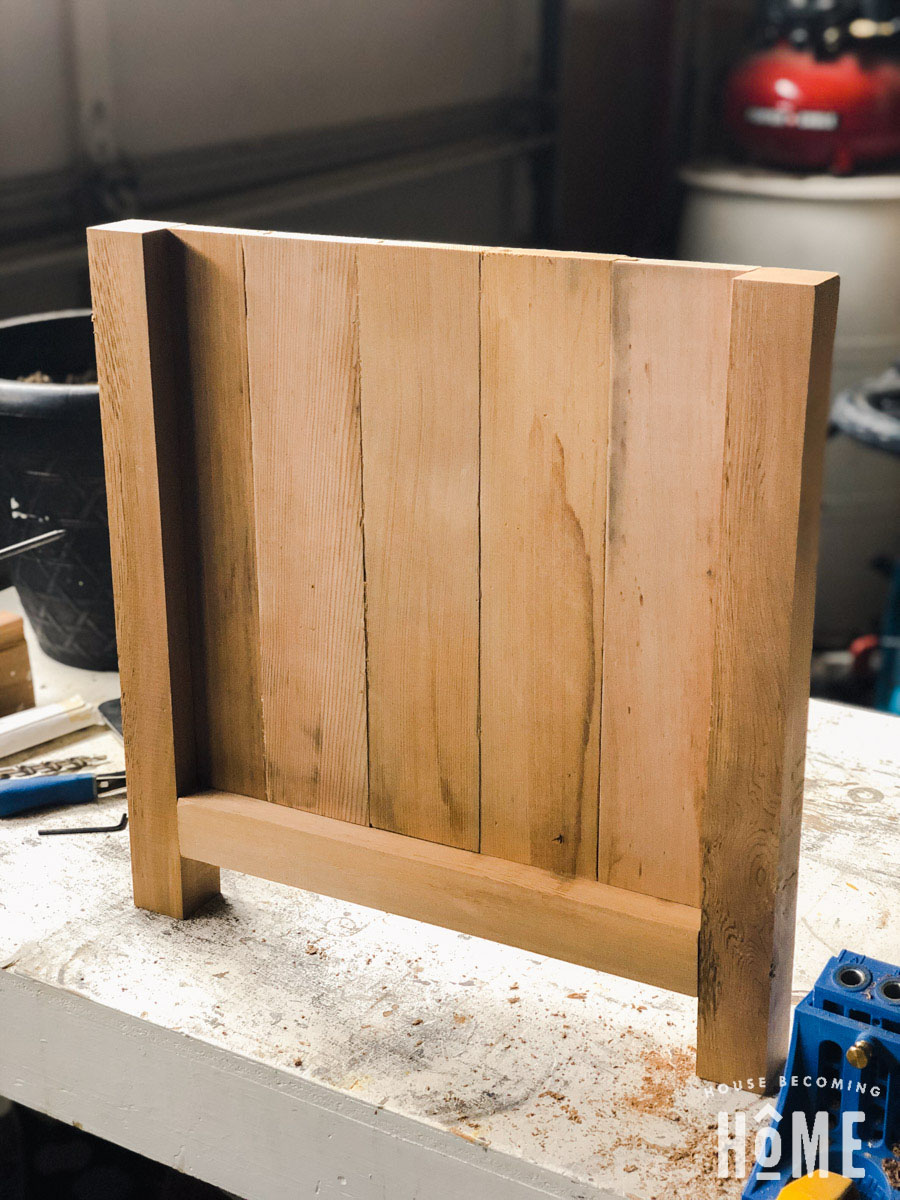 Step Five: Construct Planter Box
Using pocket holes and screws, join one of the "legless" side panels to one of the "legged" panels.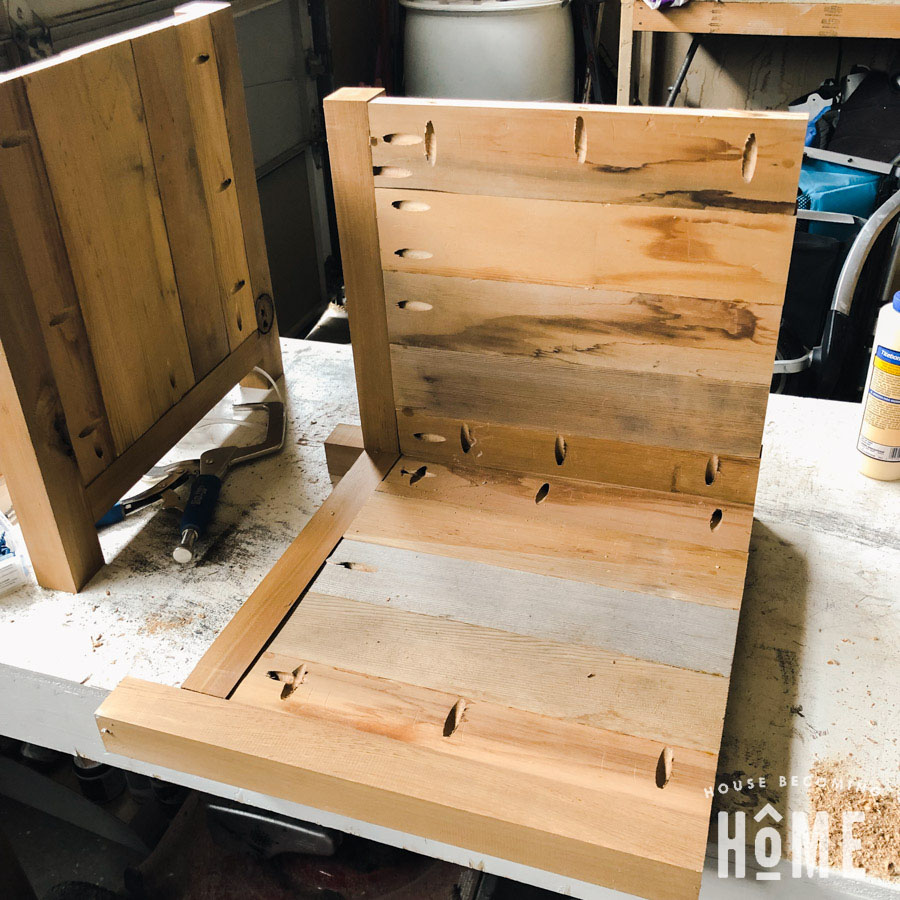 Using pocket holes and screws, join the other "legless" side panel to the other side of the "legged" panel.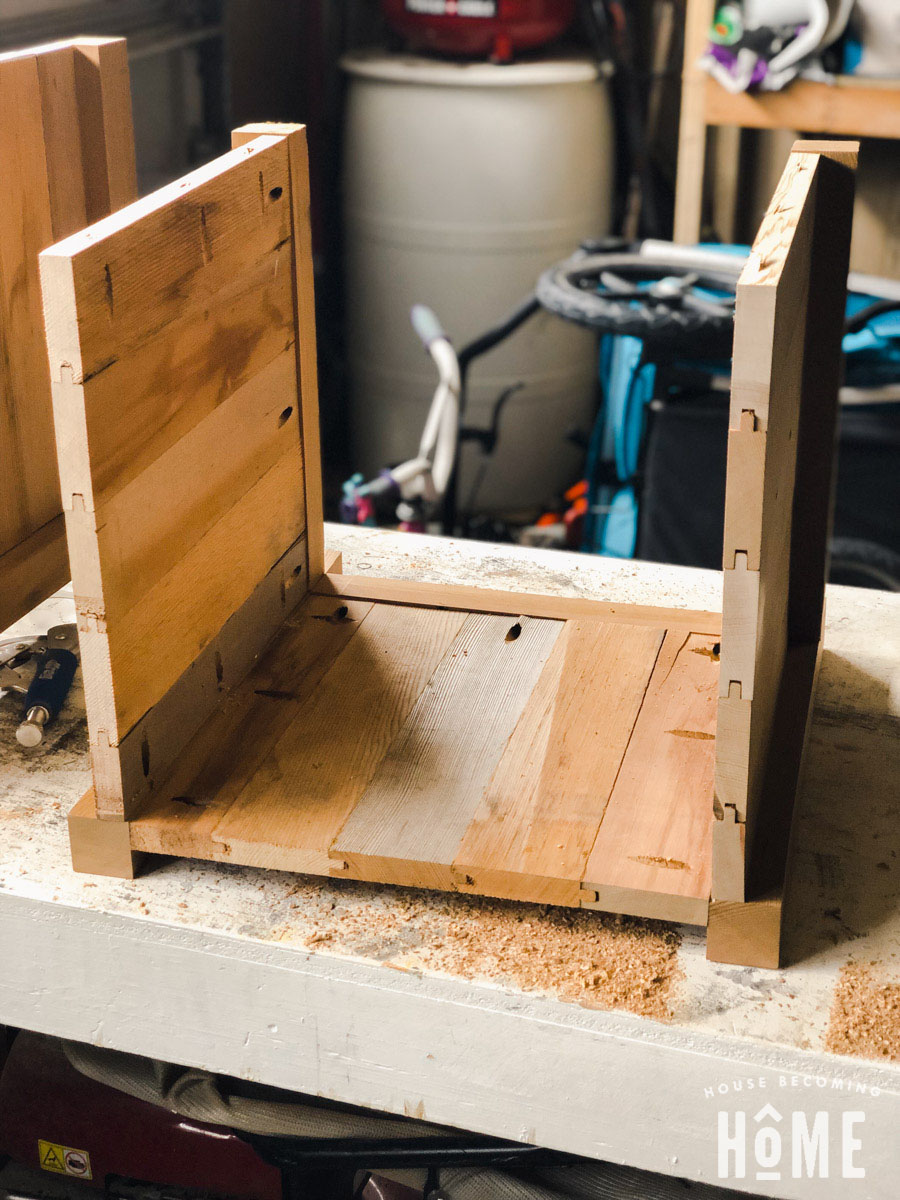 Finally, attach the last panel to the three already joined panels.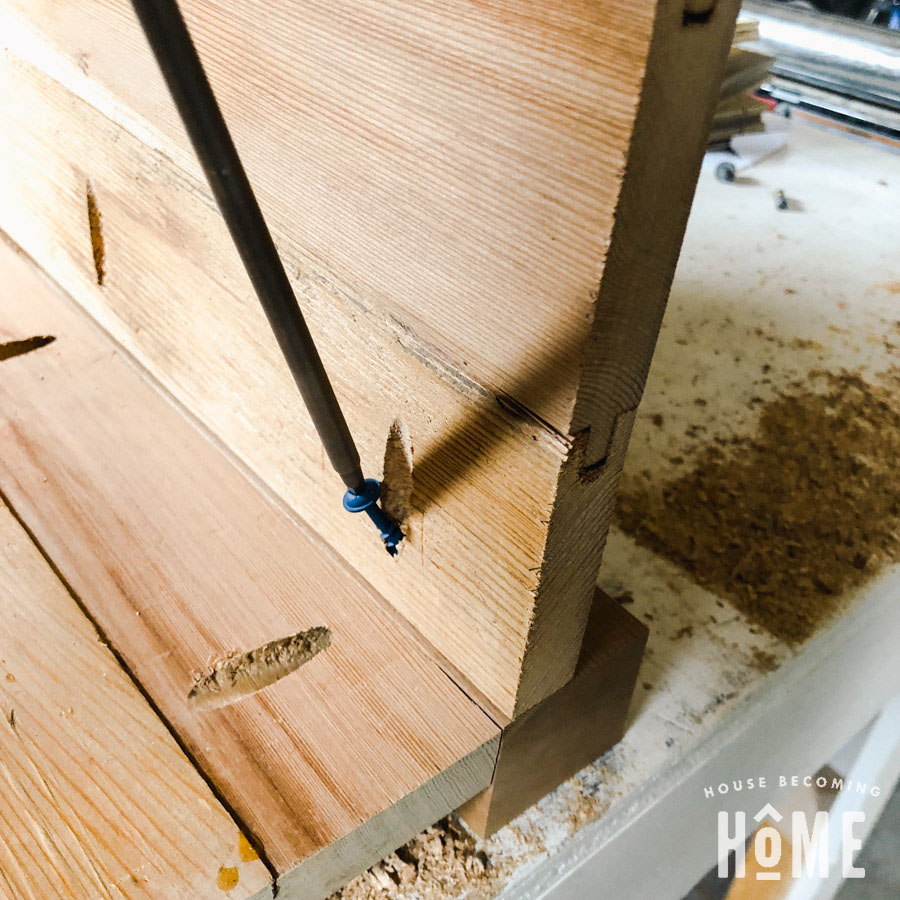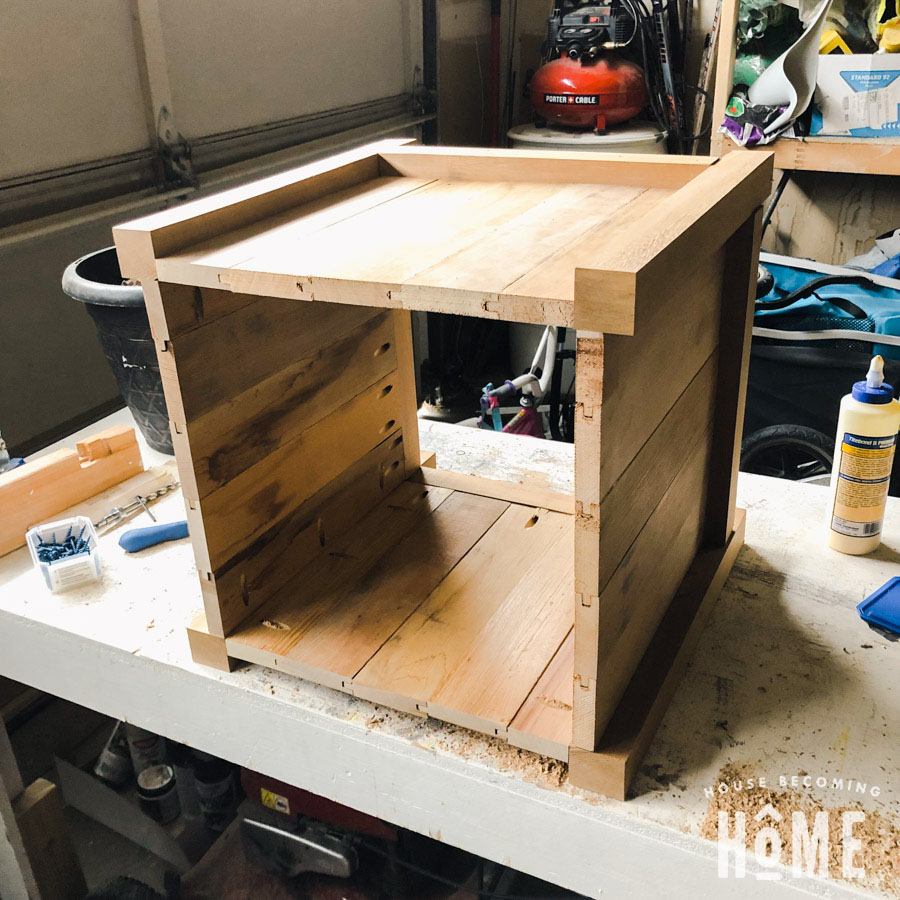 Step Six: Add Decorative Strips to Panel Sides
Using a table saw or bandsaw, cut strips of cedar to the same width, then bring them to the miter saw to cut each piece to size. (I've got the exact dimensions already calculated for you! Download the PDF plans to see a detailed diagram of each piece so you can start building now!)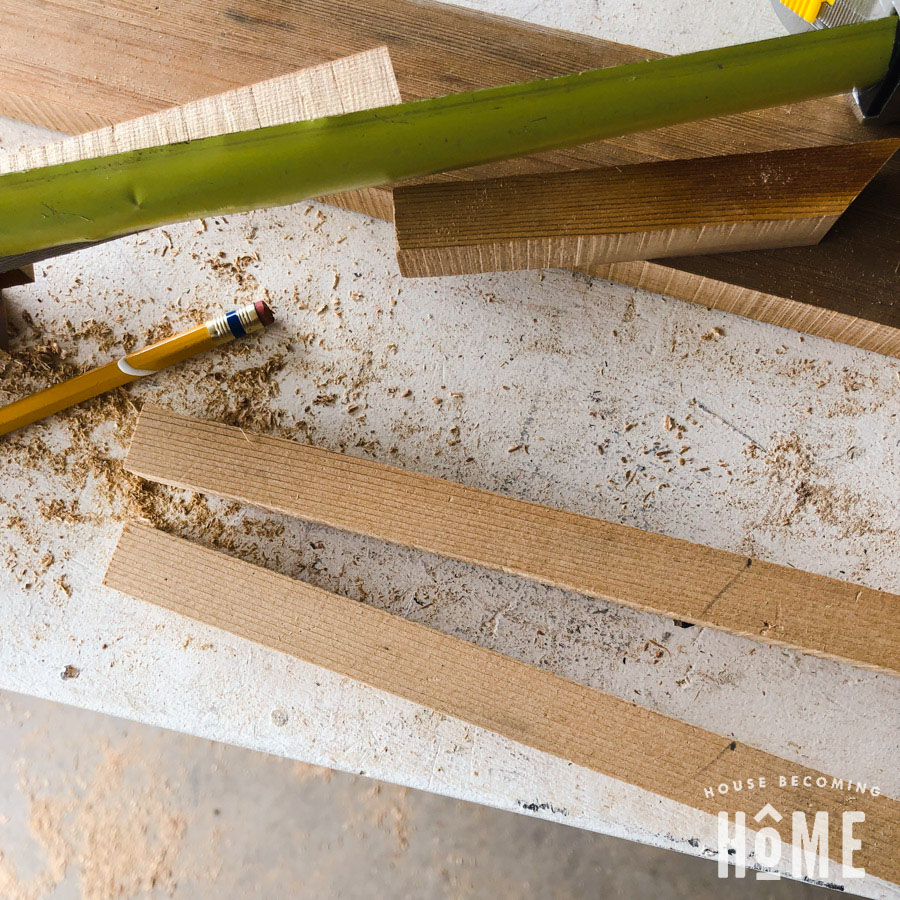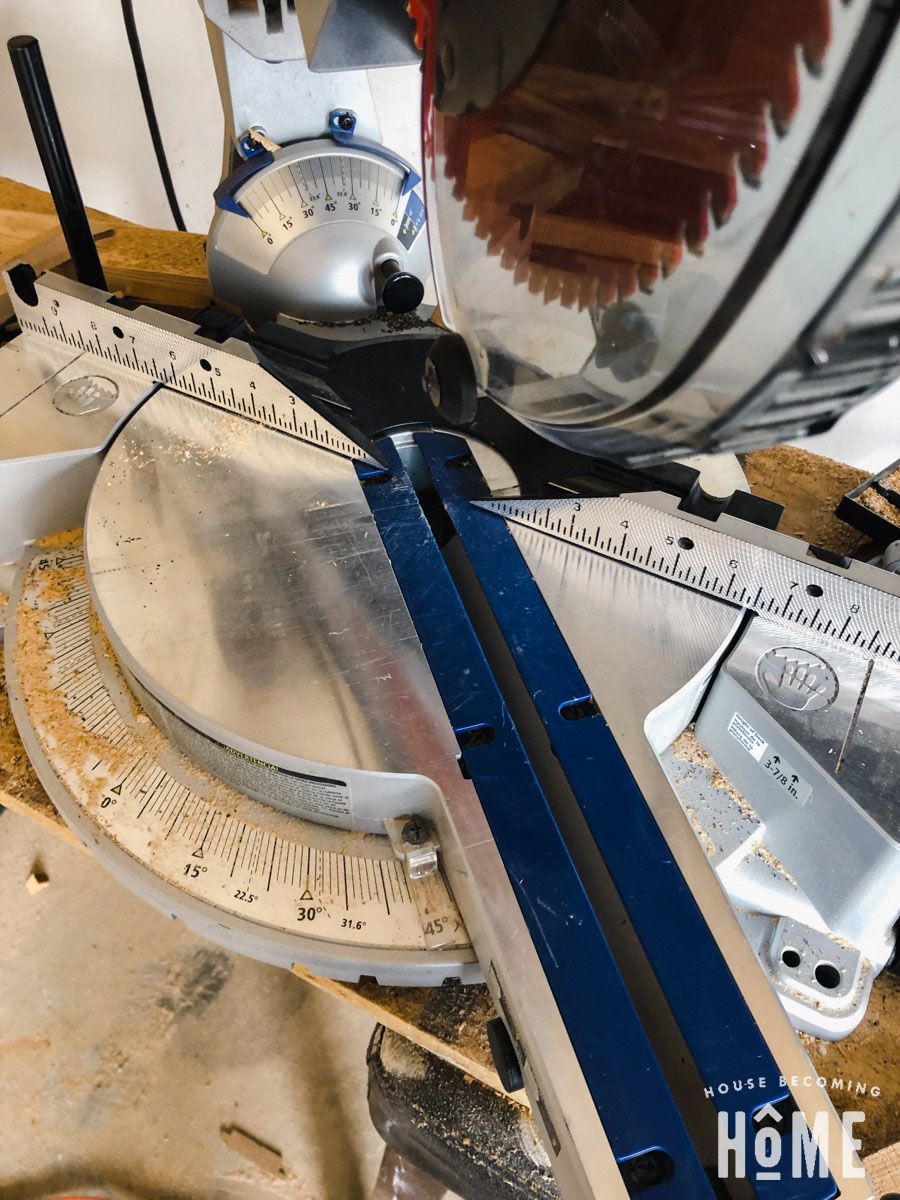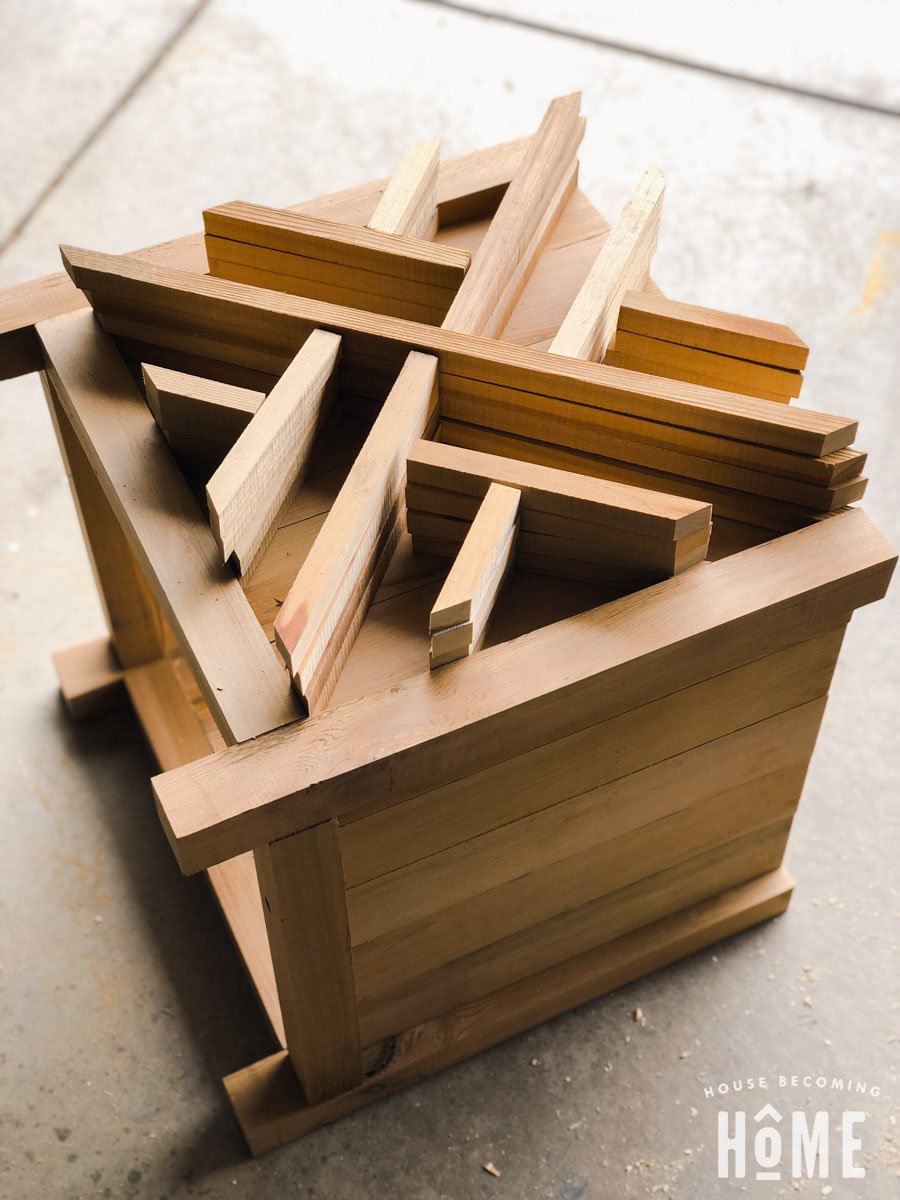 Make sure the small cedar pieces are a good fit, then attach to the panel using wood glue and clamps. Let dry. Repeat until all four panels are done.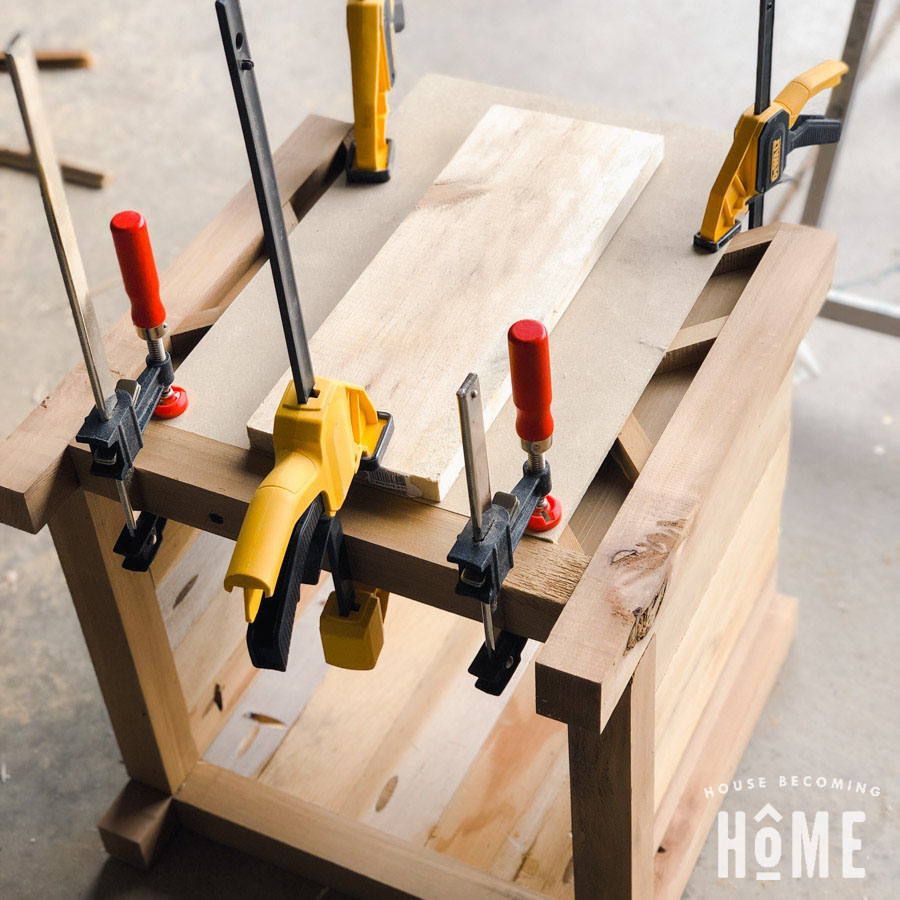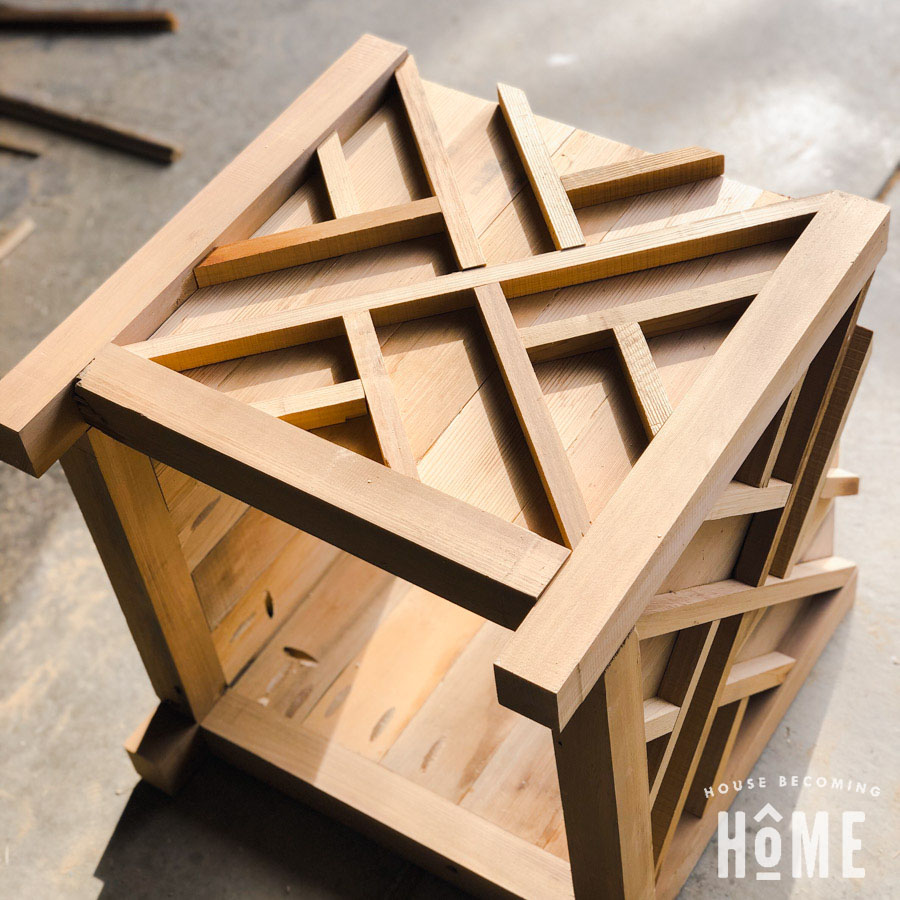 Step Seven: Add Top
Make 45 degree miter cuts on ¾" cedar pieces to form a top, then nail into place. Fill holes with wood filler.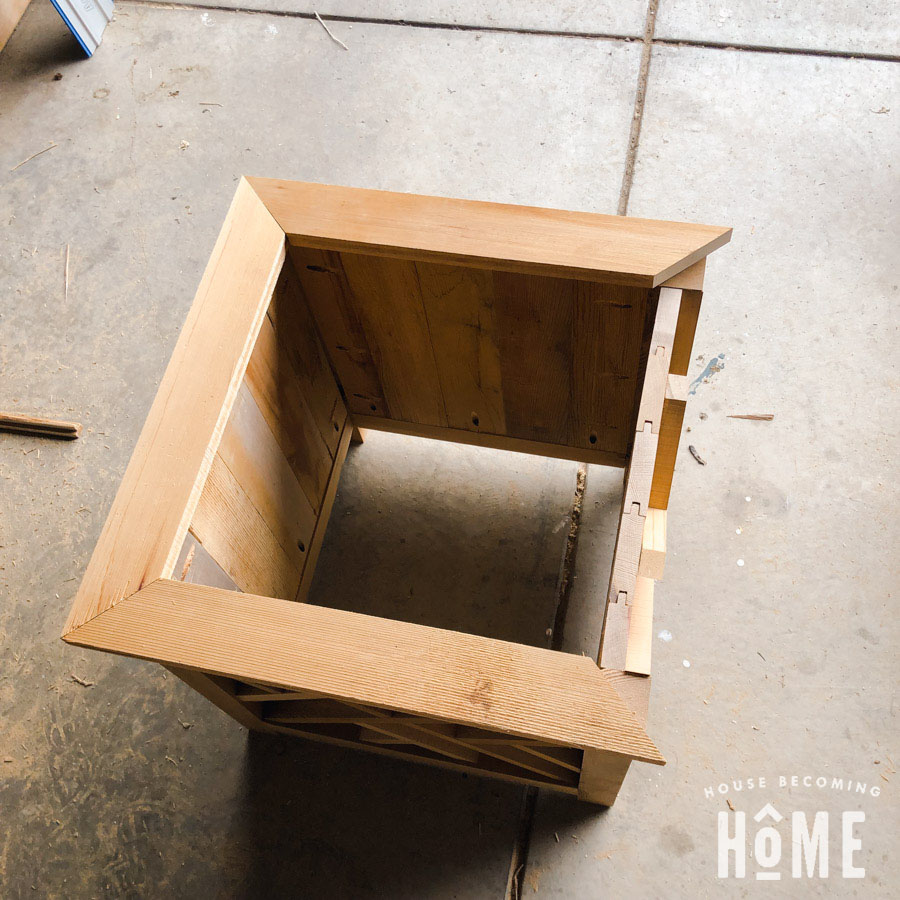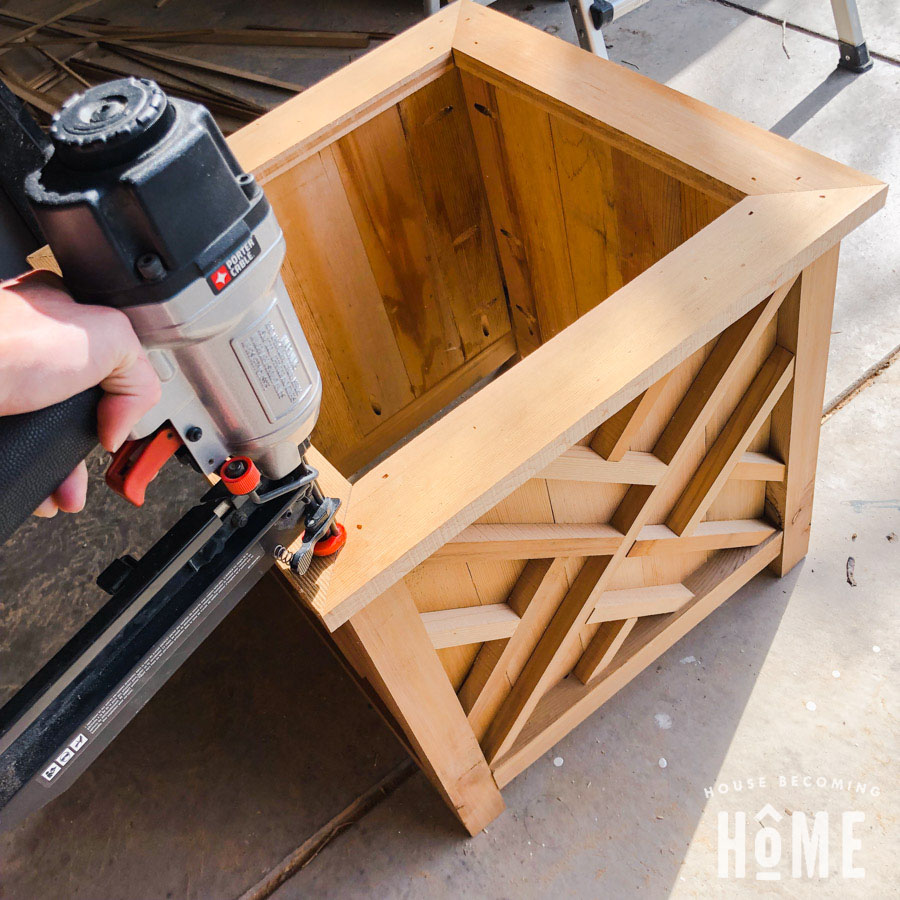 Step Eight: Add A Protective Outdoor Finish
Protect the planter with a product intended for outdoor furniture. I applied General Finishes Outdoor Oil with a rag.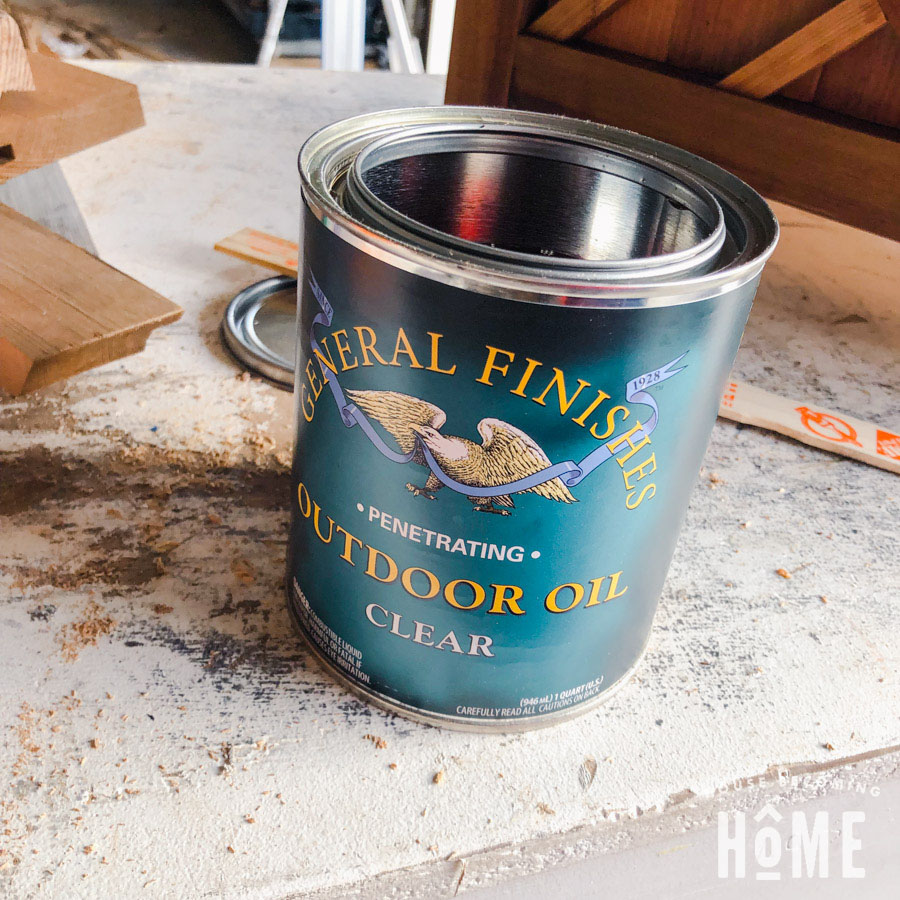 Step Nine: Add Plant Pot Supports 
Cut two 1×4 cedar pieces to size, then add pocket holes to each end. Determine the height these need to be attached (this will vary depending on the height of your flower pot).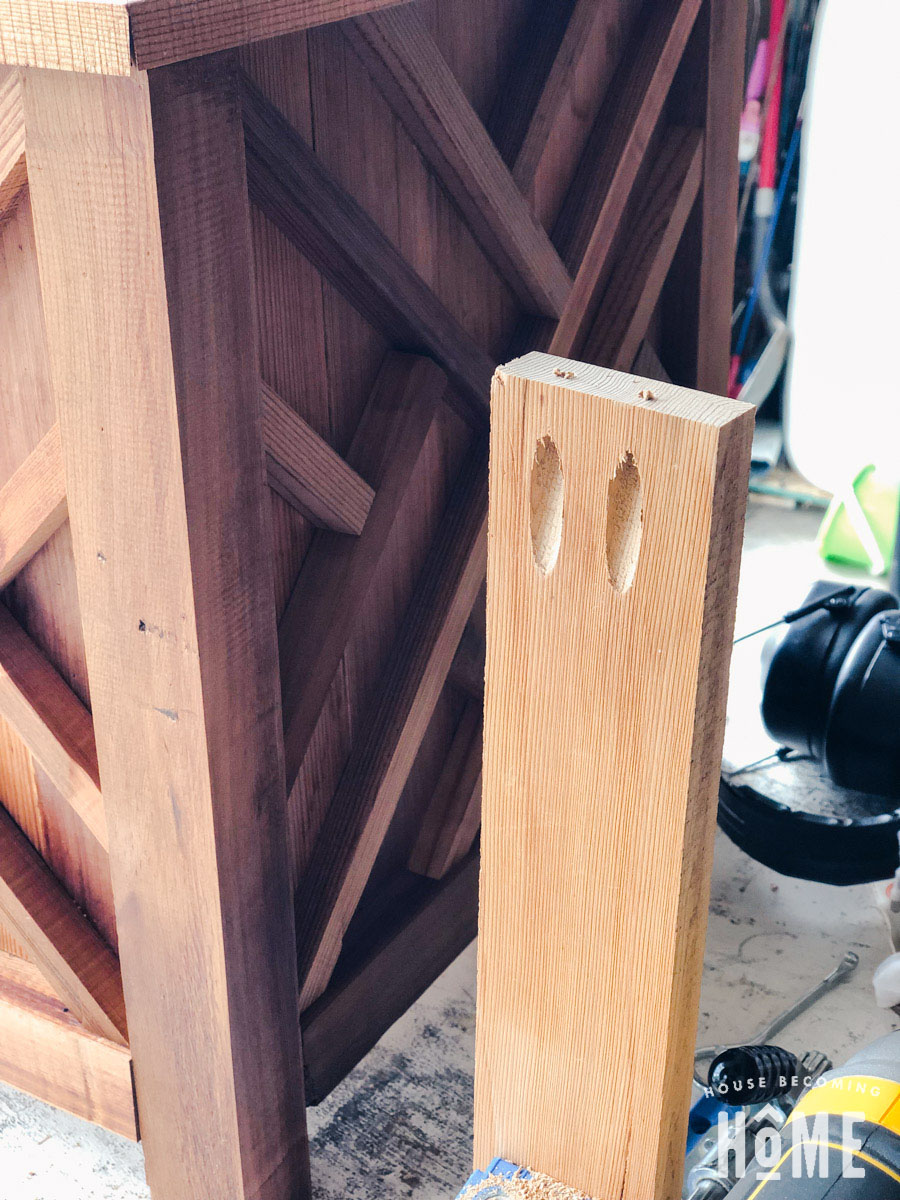 Flip the planter over, and install these with the pocket holes facing the bottom.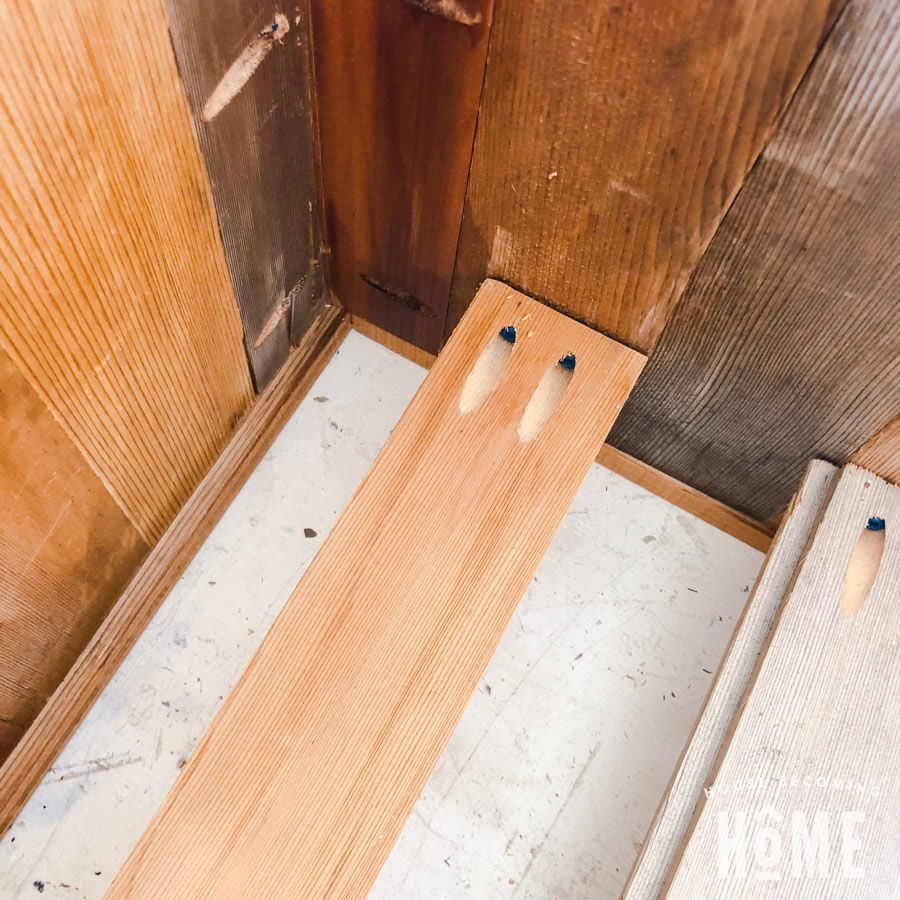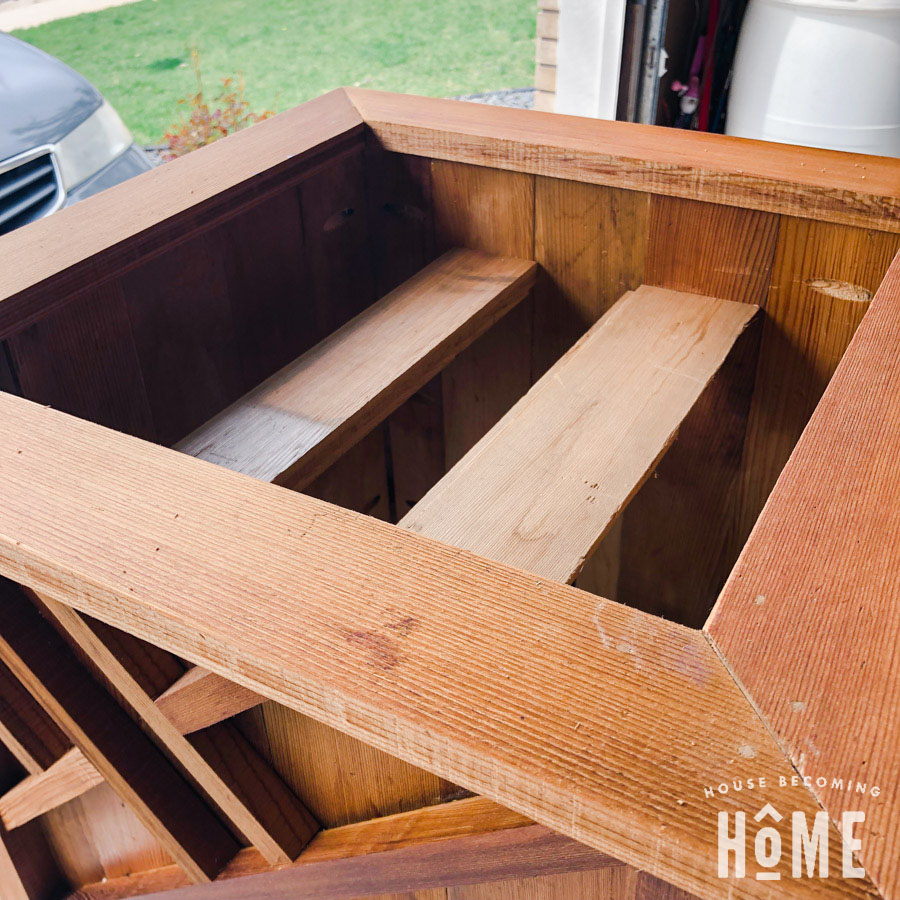 And here it is all finished, with a big pot of purple wave petunias!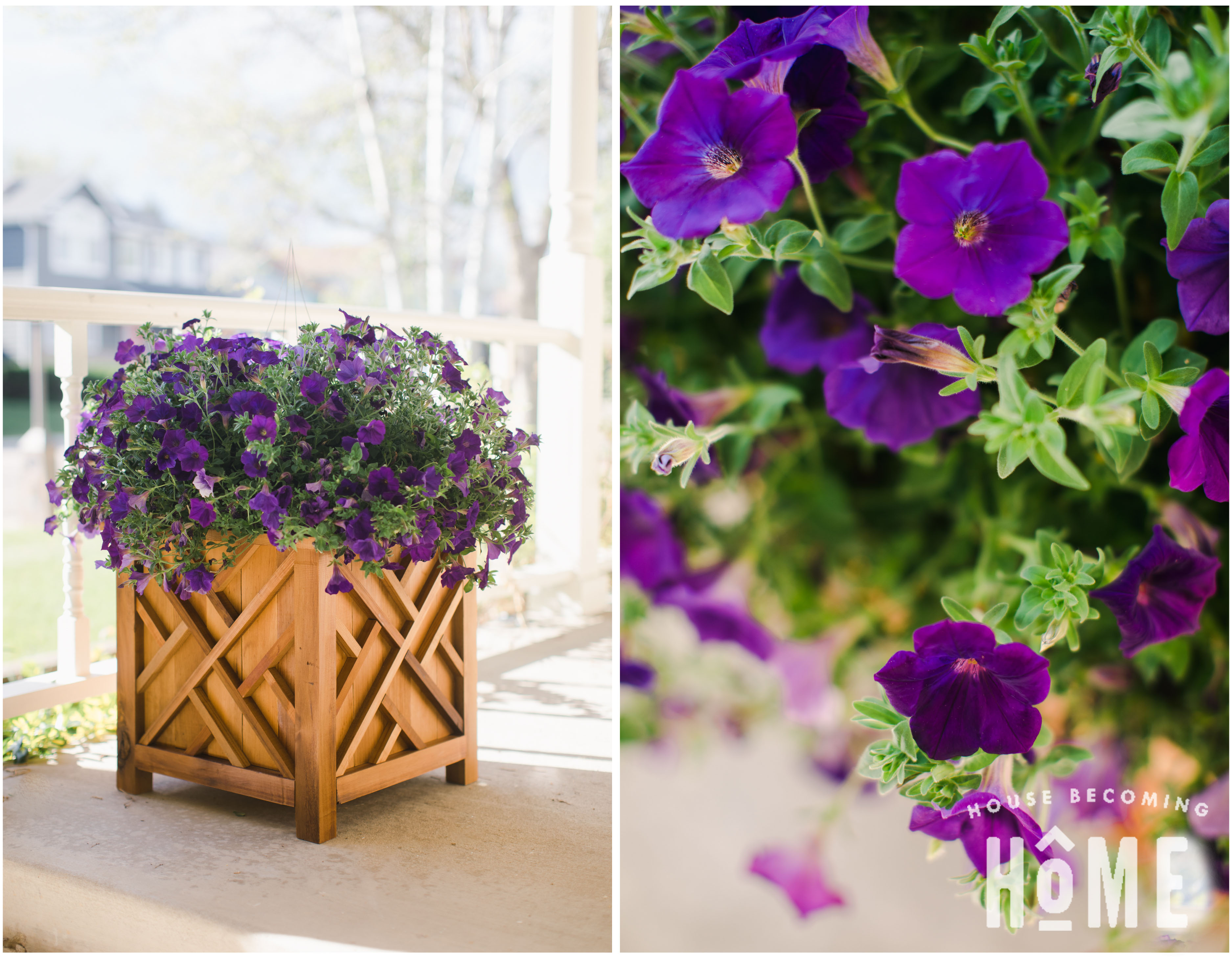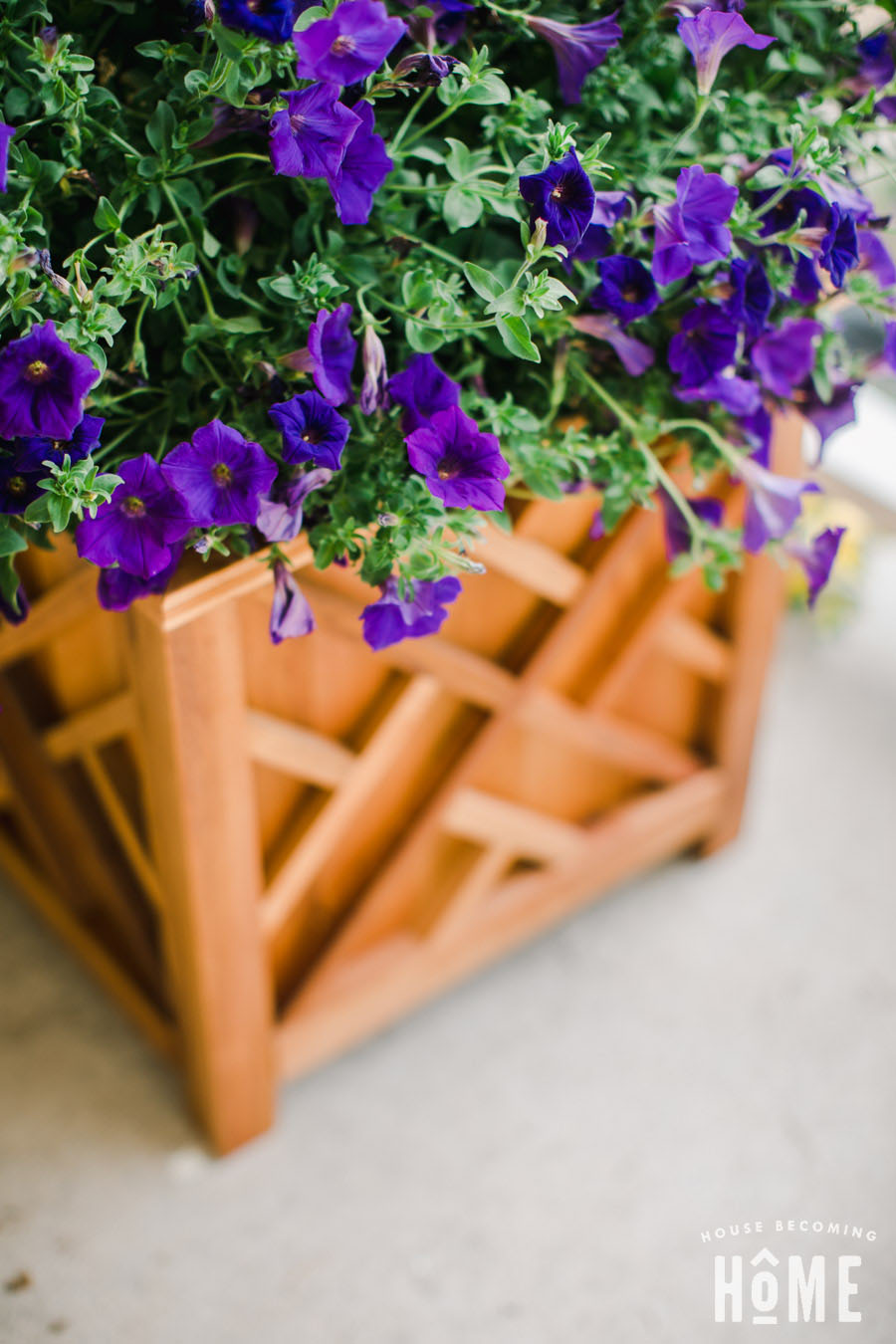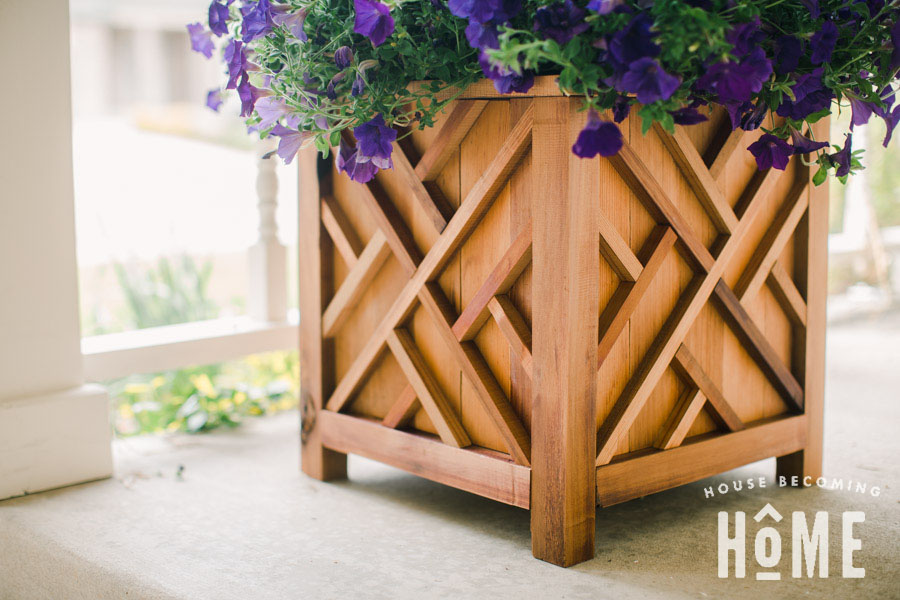 Printable PDF Plans : Chippendale Planter
Visit the House Becoming Home Shop to immediately download the plans and start building!
Check Out More from the DIY Outdoor Challenge

Want FREE Woodworking Plans?
Sign up for the House Becoming Home newsletter to be notified of woodworking plans when they're published (usually free for subscribers for a limited time)