*This post is sponsored by The Home Depot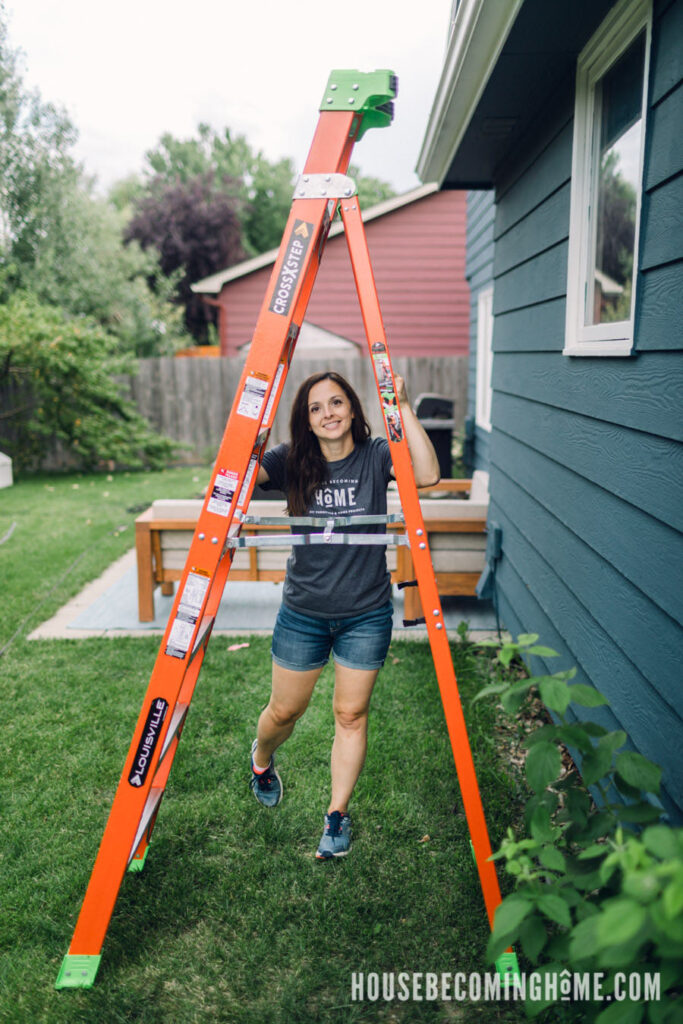 Earlier this year Jim and I decided that we wanted to start spending more time outside in our yard, but realized that we had some work to do to make it a space we actually wanted to be. Many of these jobs were literally out of reach, but with my Louisville Ladder from The Home Depot I was able to get them done quickly and easily.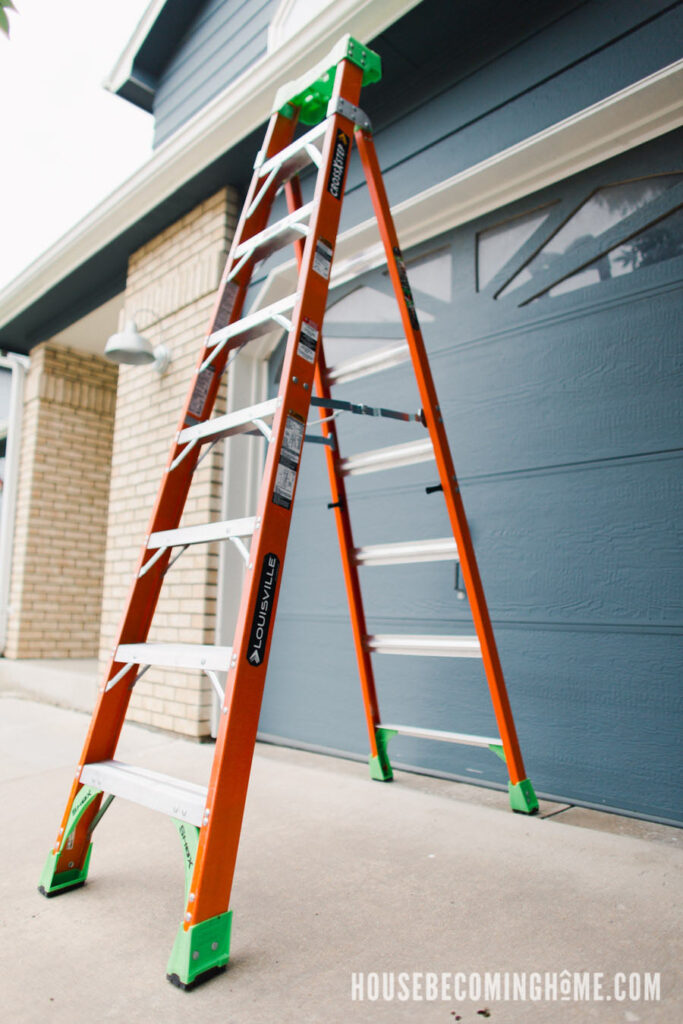 Features
A few things I love about this ladder:
Light enough to easily carry 
Can be used as both a step ladder or shelf ladder
When using it unfolded as a step ladder, its smart design allows me to get closer to the work area compared to other ladders I've used 
I feel secure on it, even when I'm standing at the maximum height
The legs of course work on flat surfaces but also did well on my sloped driveway 
The top has multiple tool slots as well as a magnet
Outdoor Projects with Louisville Ladder
One outdoor task that was long overdue was cleaning out the gutters. Yikes!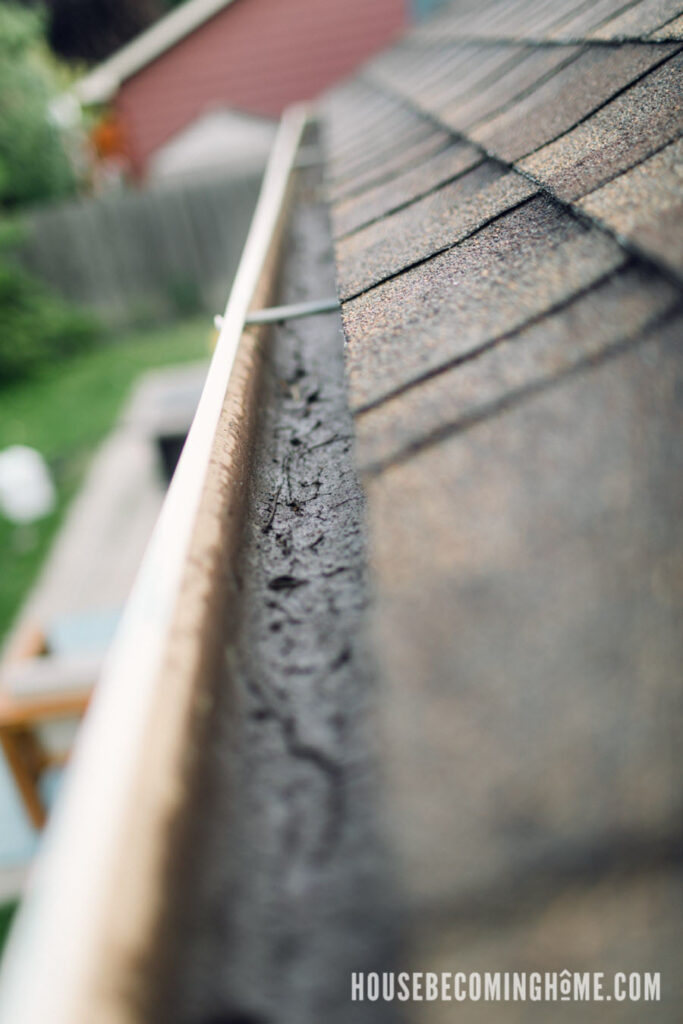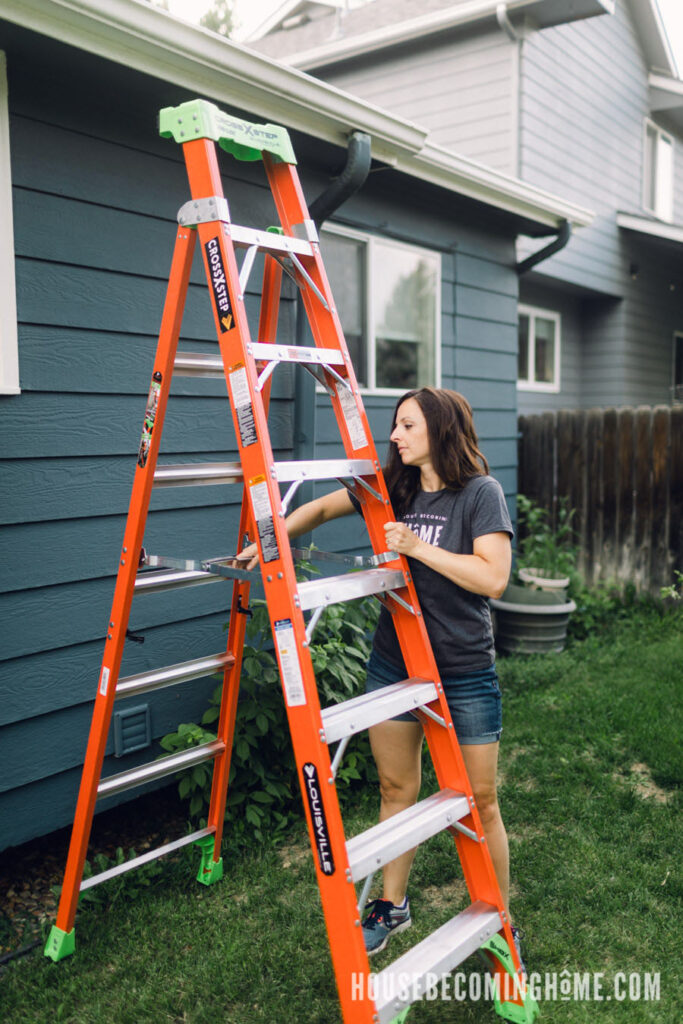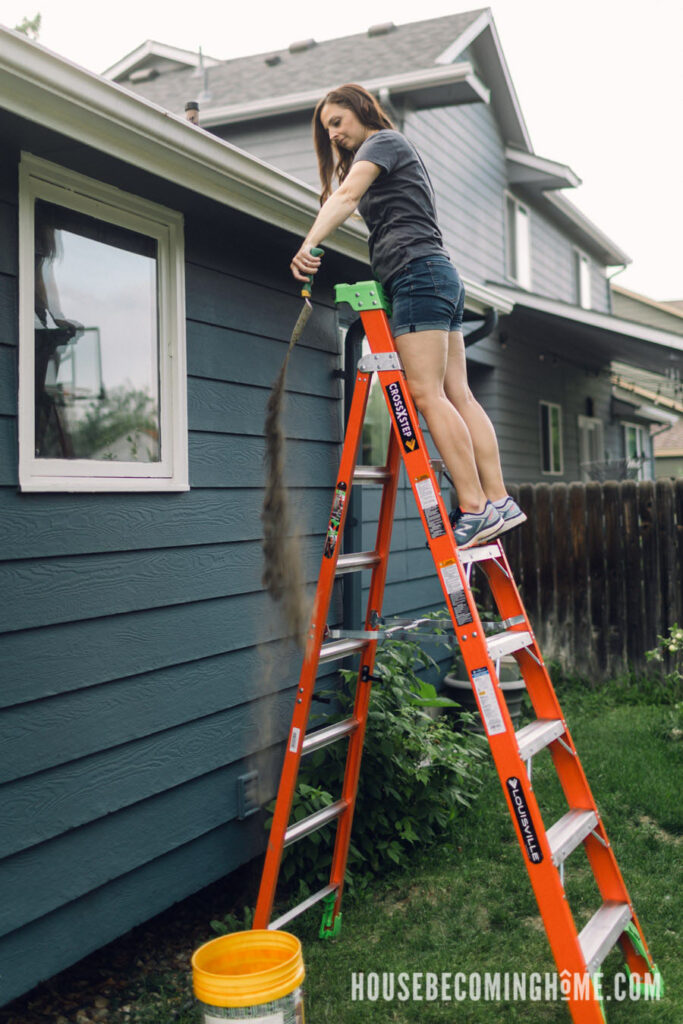 See how close the ladder is able to get to the gutters? That is a win! Our old ladder seemed to open at such a wide angle that it was impossible to get close to the work area.  With my Louisville Ladder I was able to stand right where I needed to be, and used a small garden trowel to easily scoop out all the debris from the gutters.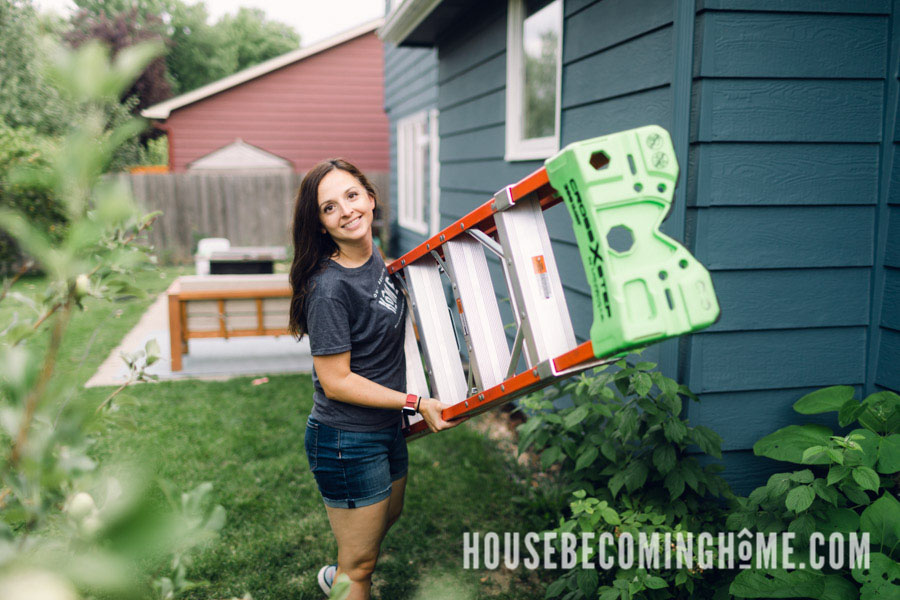 Another long overdue job was to trim some branches of a tree in our front yard. Our driveway is sloped so I wasn't sure what to expect about how the ladder would handle. I was pleasantly surprised–it felt super secure. No wiggles or wobbles at all–I felt safe and stable up there trimming the branches.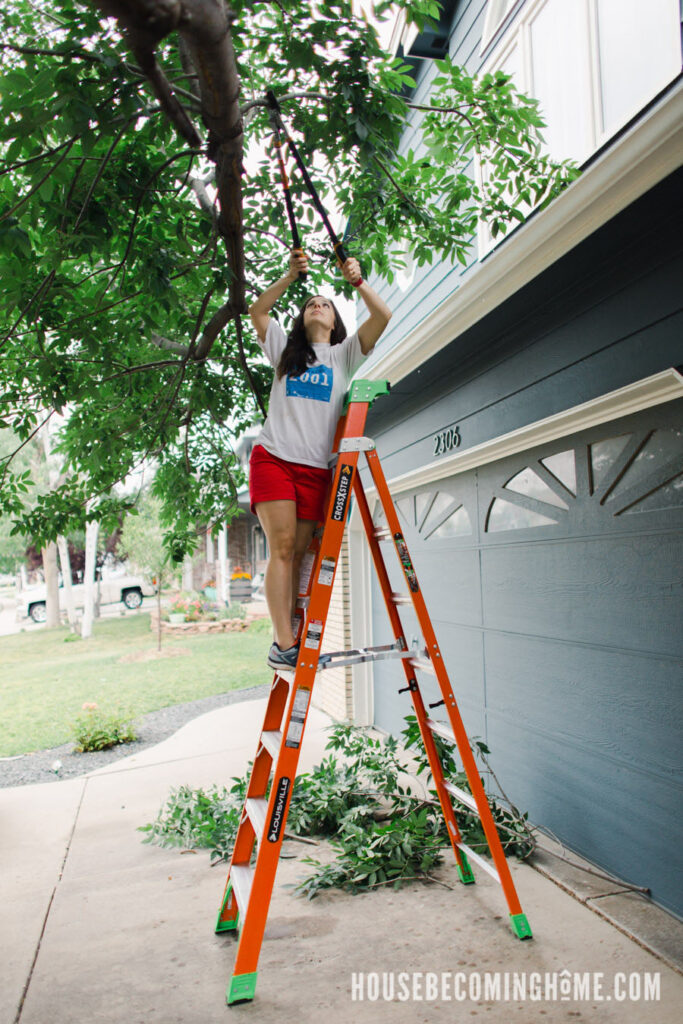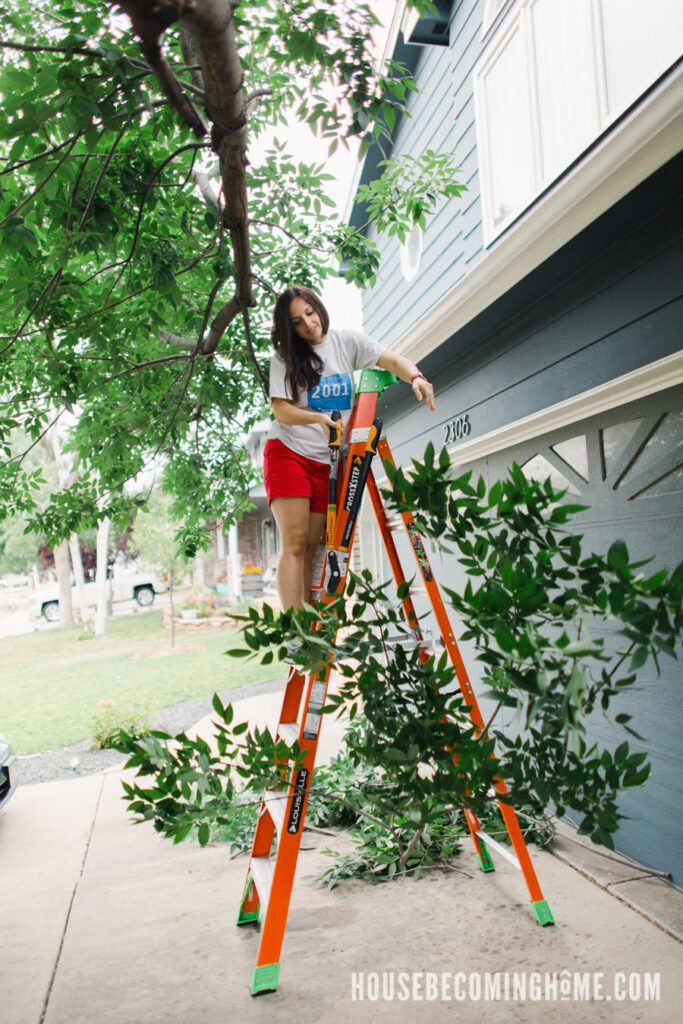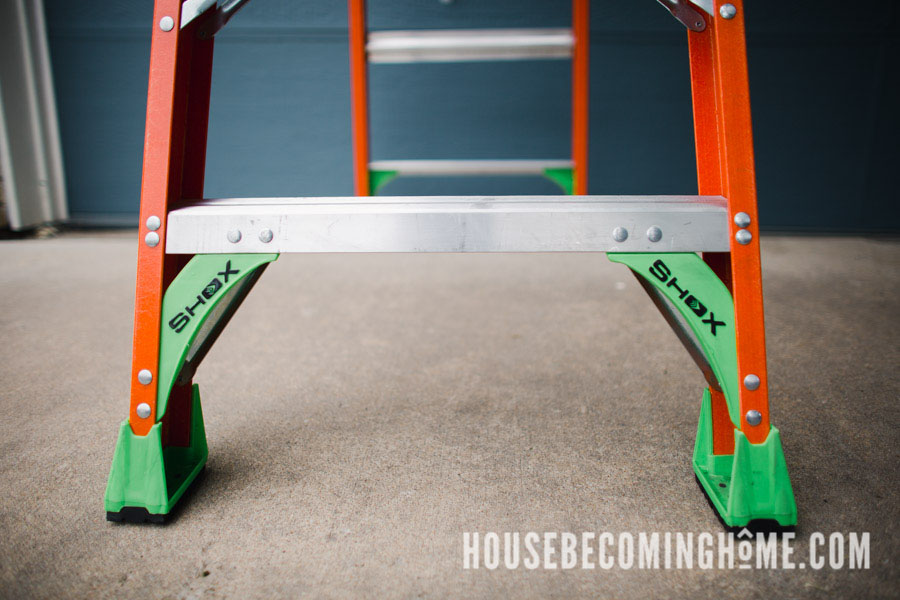 I haven't needed to take advantage of this feature yet, but I love the smart design at the top with tool slots and a magnet. It'll be a great way to keep tools close at hand and avoid constant trips up and down the ladder.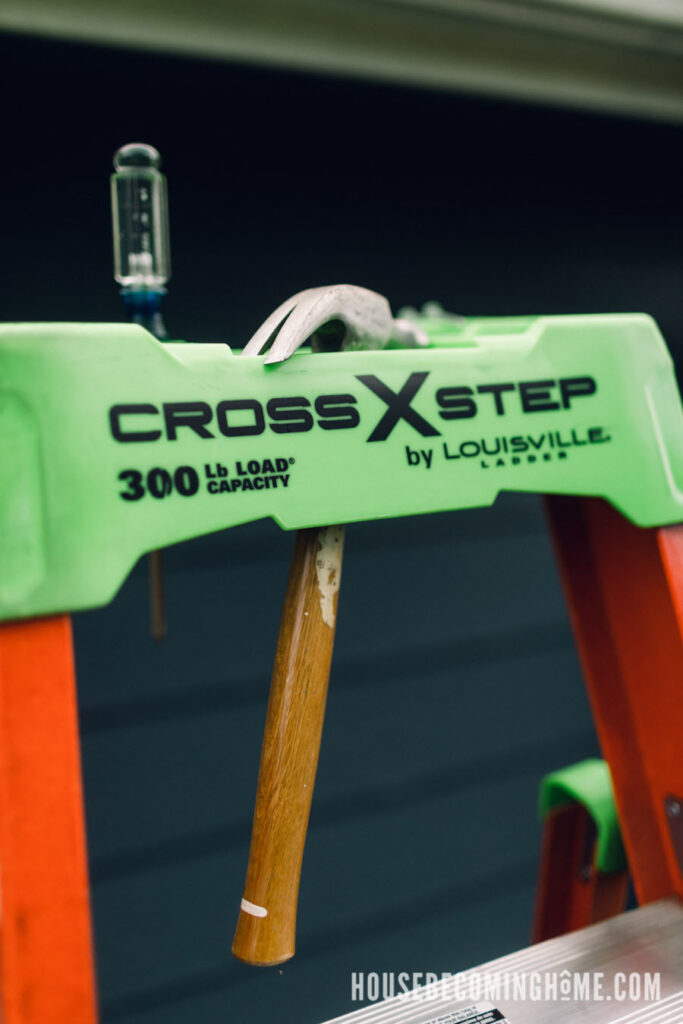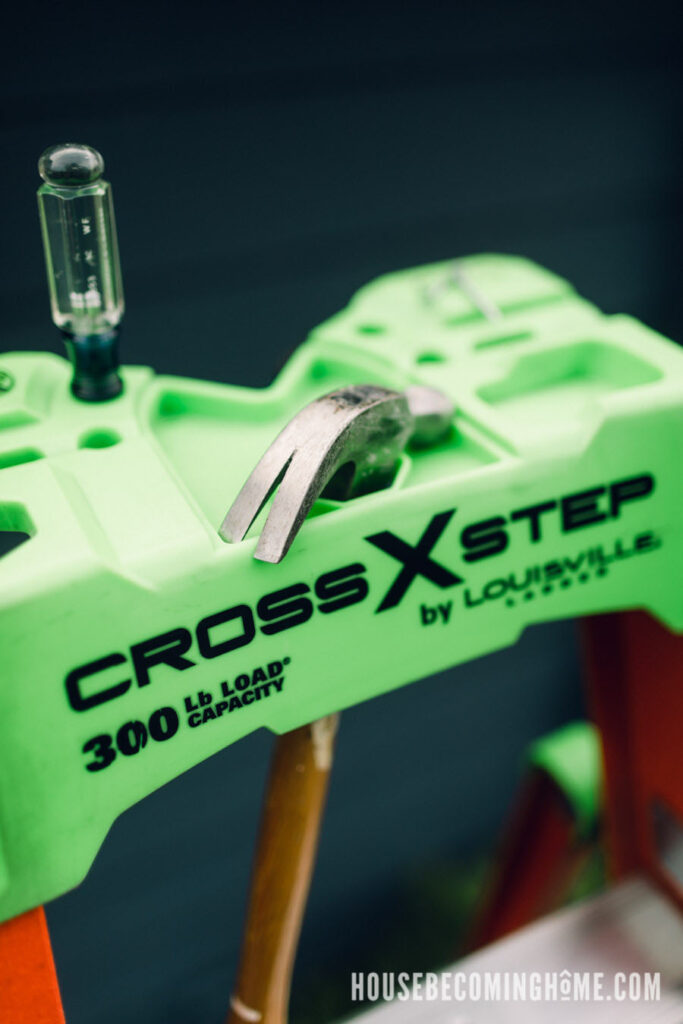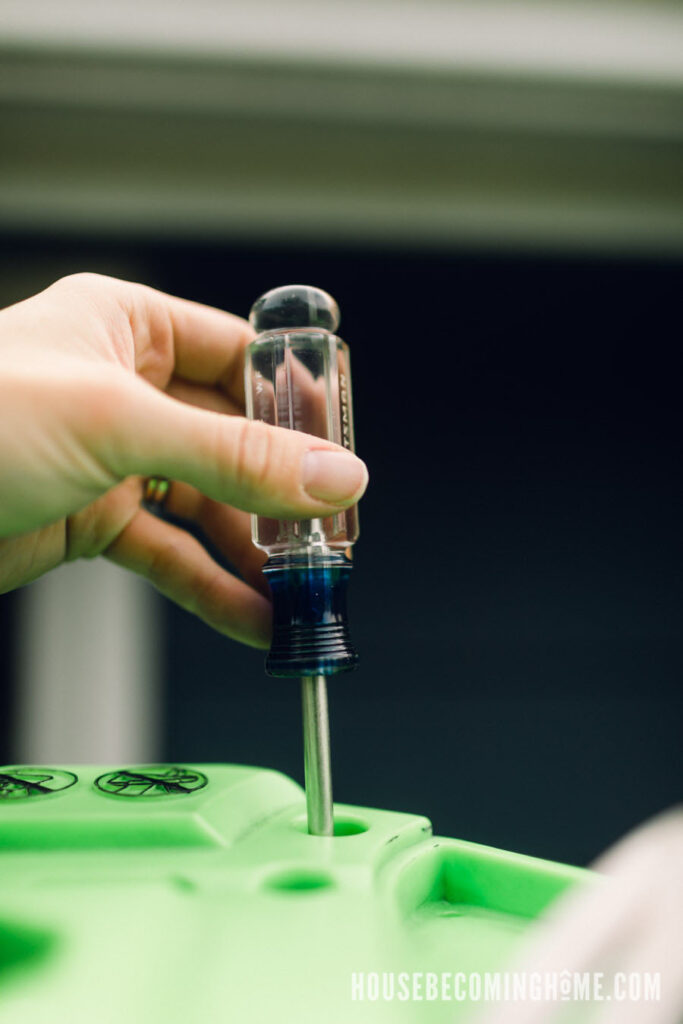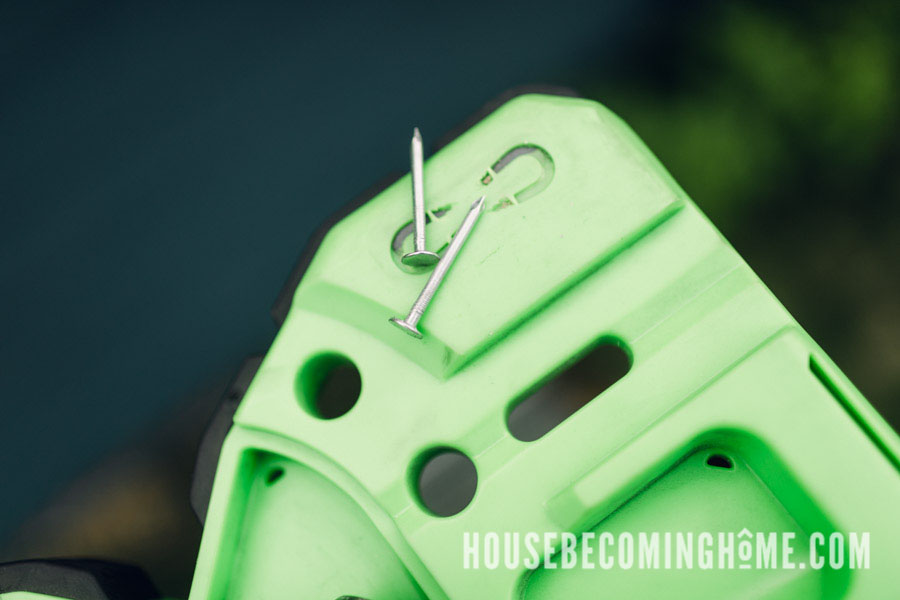 Another great feature is its ability to be locked and used as a shelf ladder: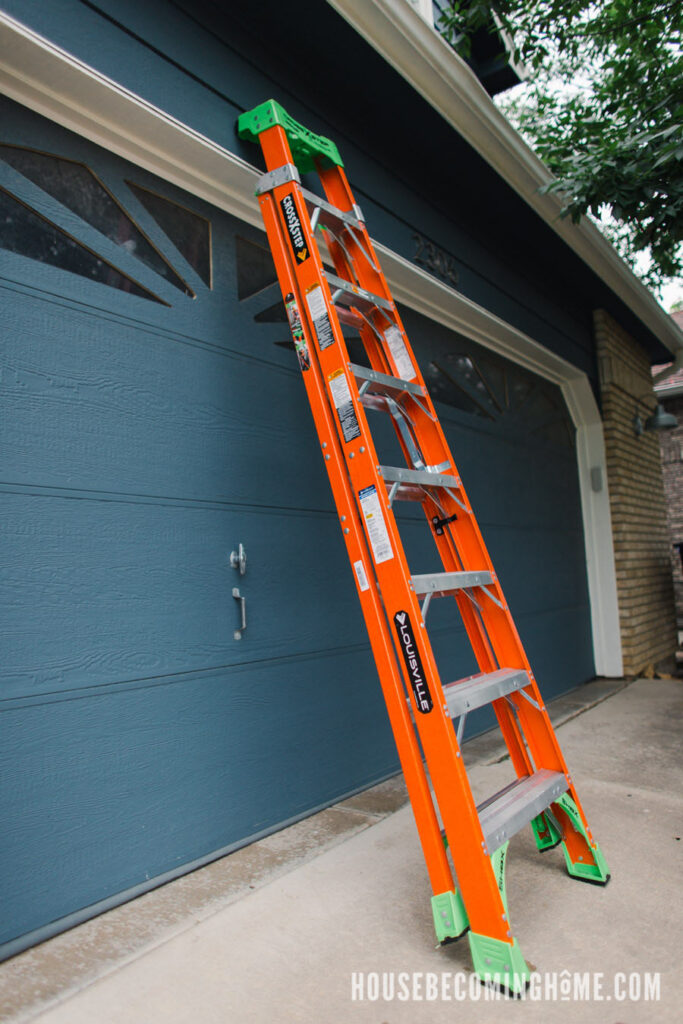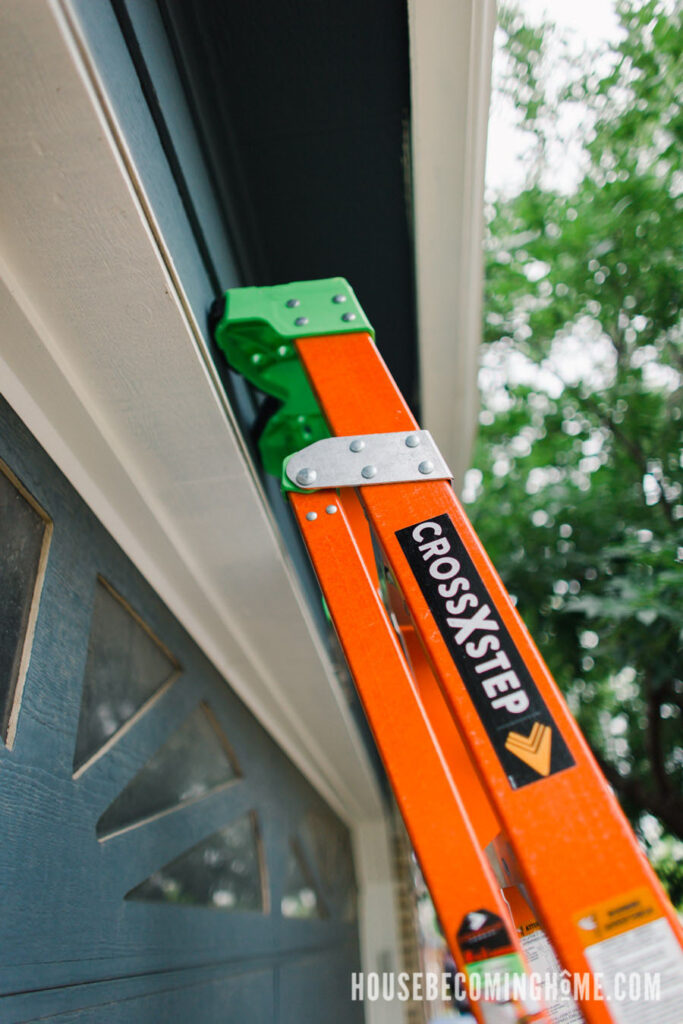 My current favorite thing about our outdoor space is the peach tree! We planted it when we moved in seven years ago but, despite being semi-dwarf, it has now grown too tall for me to be able to reach more than half of the peaches. The ladder's slip-resistant footing really helps it stay firmly in place and keeps me feeling secure.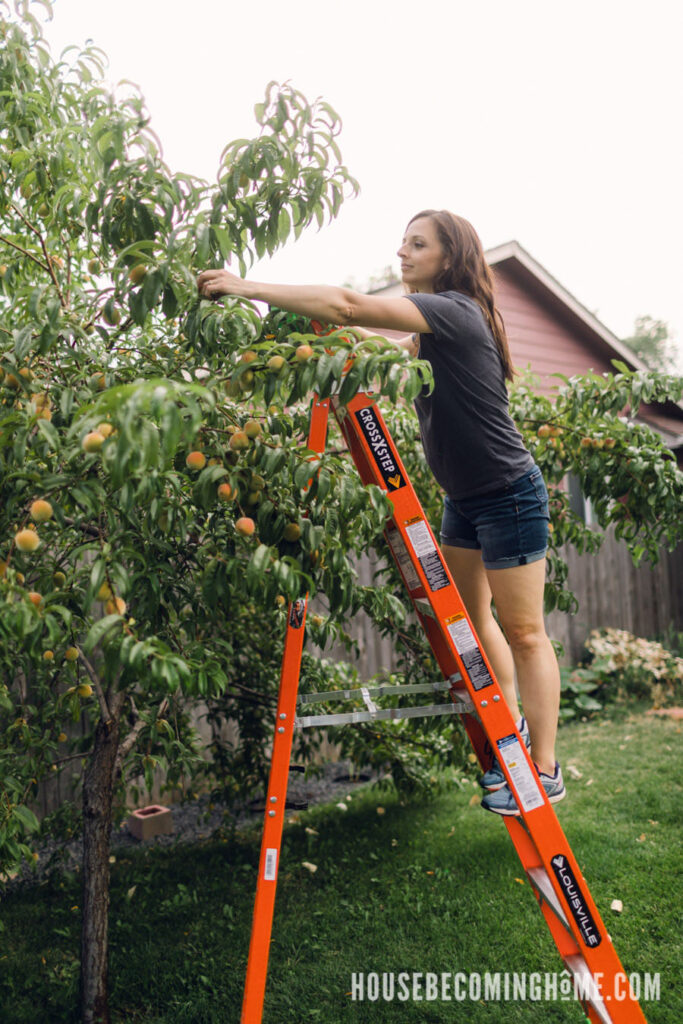 It's been great to have my Louisville Ladder around this summer as we complete outdoor tasks and projects!