We're going to be inside for a little while . . . 
It's been an interesting month, hasn't it? As COVID-19 sweeps across the globe we've been quarantined in our home for over two weeks. With the recent recommendation to social distance through the end of April, it's looking like we'll have at least four more weeks staying in our homes. Without a doubt, I'll be spending a lot of that time homeschooling. But with a large scrap pile in my garage, I'm hoping to get at least a little woodworking and DIY home projects in as well.
Modern Home DIY Inspiration
If you'll be home over the next month, and need a little relief from homeschooling/cooking/self-quarantining/netflix-binging/TP-hunting hopefully you'll get a chance to do some DIY home projects. And if you need some inspiration, today I'm giving you a healthy dose. 🙂 If you like following my projects, you'll probably enjoy seeing what these modern home DIY bloggers are up to. Check them out!
Meet Megan | Two Feet First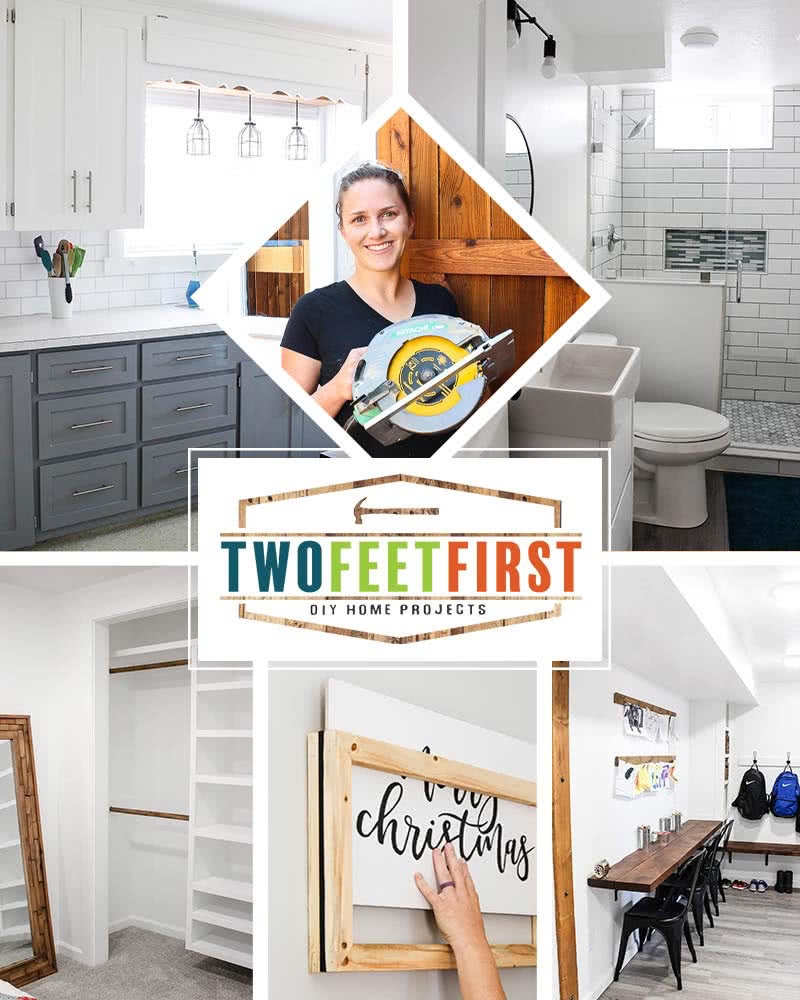 DIY Shed
In this post, Megan walks us through the steps of building walls for her DIY shed. I loved seeing pictures of the project as it progressed–building a shed has been on my DIY list since we moved in.
DIY Closet Organizer
If you know me you know I love a good DIY organization project! The closet organization system that Megan built looks so good, and more importantly, drastically improves the functionality of her daughter's closet!
Shaker Style Kitchen Cabinets on a Budget
Shaker style doors and drawers are definitely my favorite. Megan demonstrates an easy way to give yourself shaker style kitchen cabinets without actually replacing them! 
Meet Nicole | Repurpose Life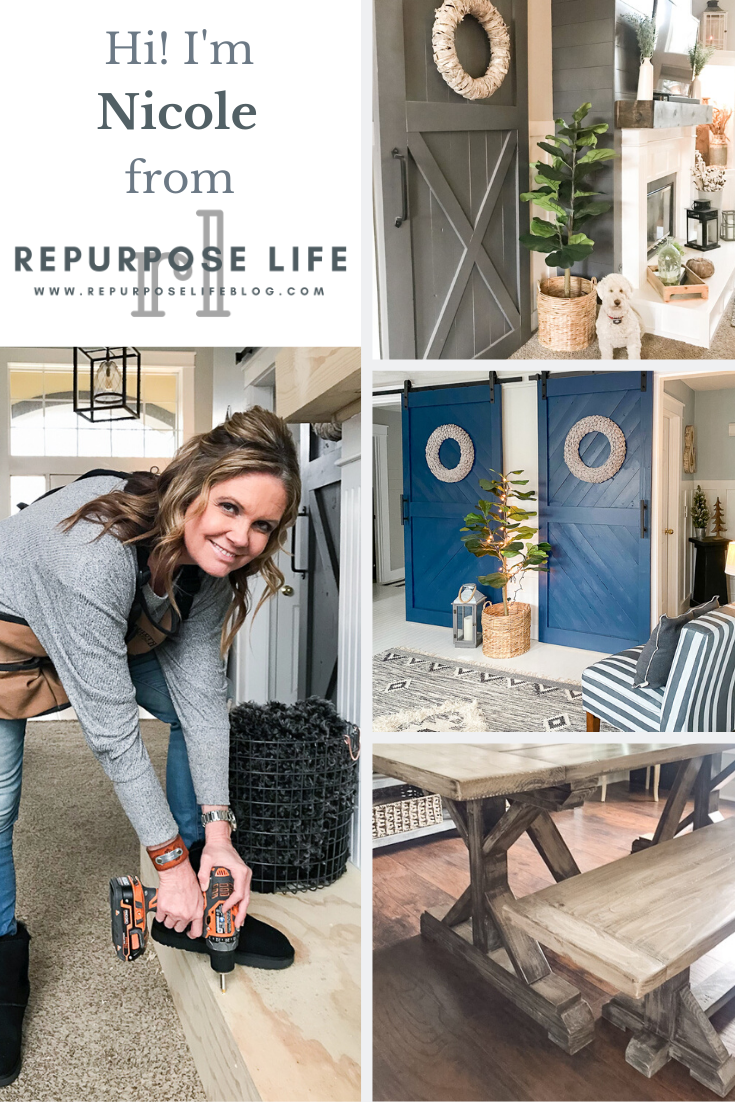 Build a Barn Door
If you've ever wanted to build a barn door, you'll want to check out Nicole's tutorial! She makes the process look 100% doable. I love that blue color and the beginner-friendly design!
Easy & Affordable Outdoor Chairs
Warm weather is right around the corner in Colorado, and I've been thinking about building some outdoor chairs for our front porch. If you want a modern, easy-to-build design, check out this outdoor chair tutorial. Built from 2x4s and 2x6s it cost less than $60 for two outdoor chairs.
Fireplace Update
We don't have a fireplace anymore (we removed ours when we relocated our kitchen into the old dining room), but if we did I'd certainly be taking Nicole's tips on updating a fireplace–hers looks so good!
Meet Melissa | Welcome to the Woods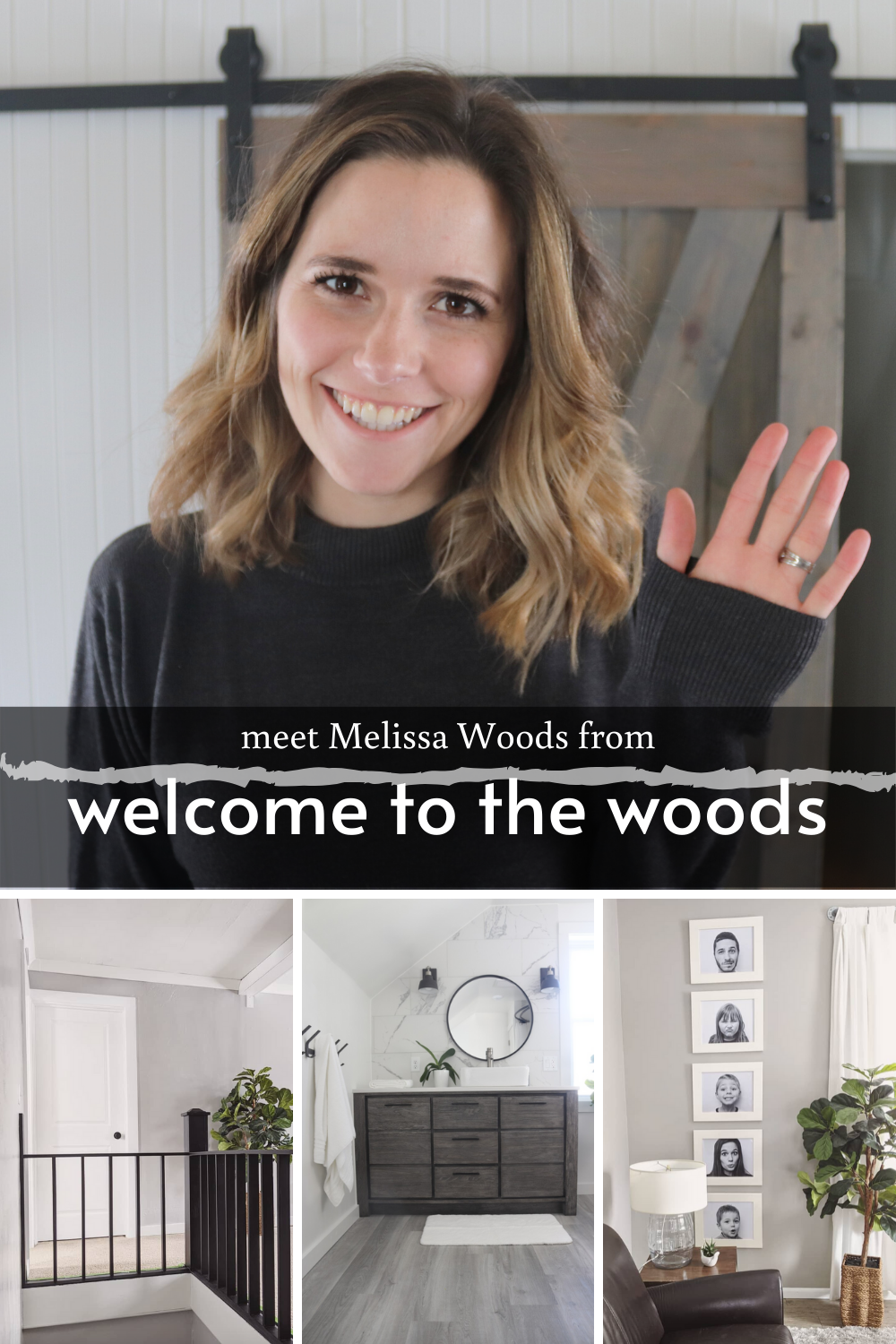 Home Exterior Makeover
When it comes to home improvement projects, 90% of the time I'm focused on interior improvements. Melissa got me thinking again about the importance of exterior updates. I loved reading all about her home exterior makeover. And that new garage door . . . aaahhhh, so good!
Kitchen Makeover
Kitchen before-and-afters are quite possibly my favorite posts to see on DIY blogs. Melissa's kitchen makeover features modern black cabinets, an old desk transformed into an island, and closet doors for a countertop surface!
Dresser Makeover
If you don't have time to build a dresser, fix up an old one! I love the finished look of Melissa's dresser that pairs painted-black drawer faces with the warm wood tones of the sides.
Meet Sonya | At Home with the Barkers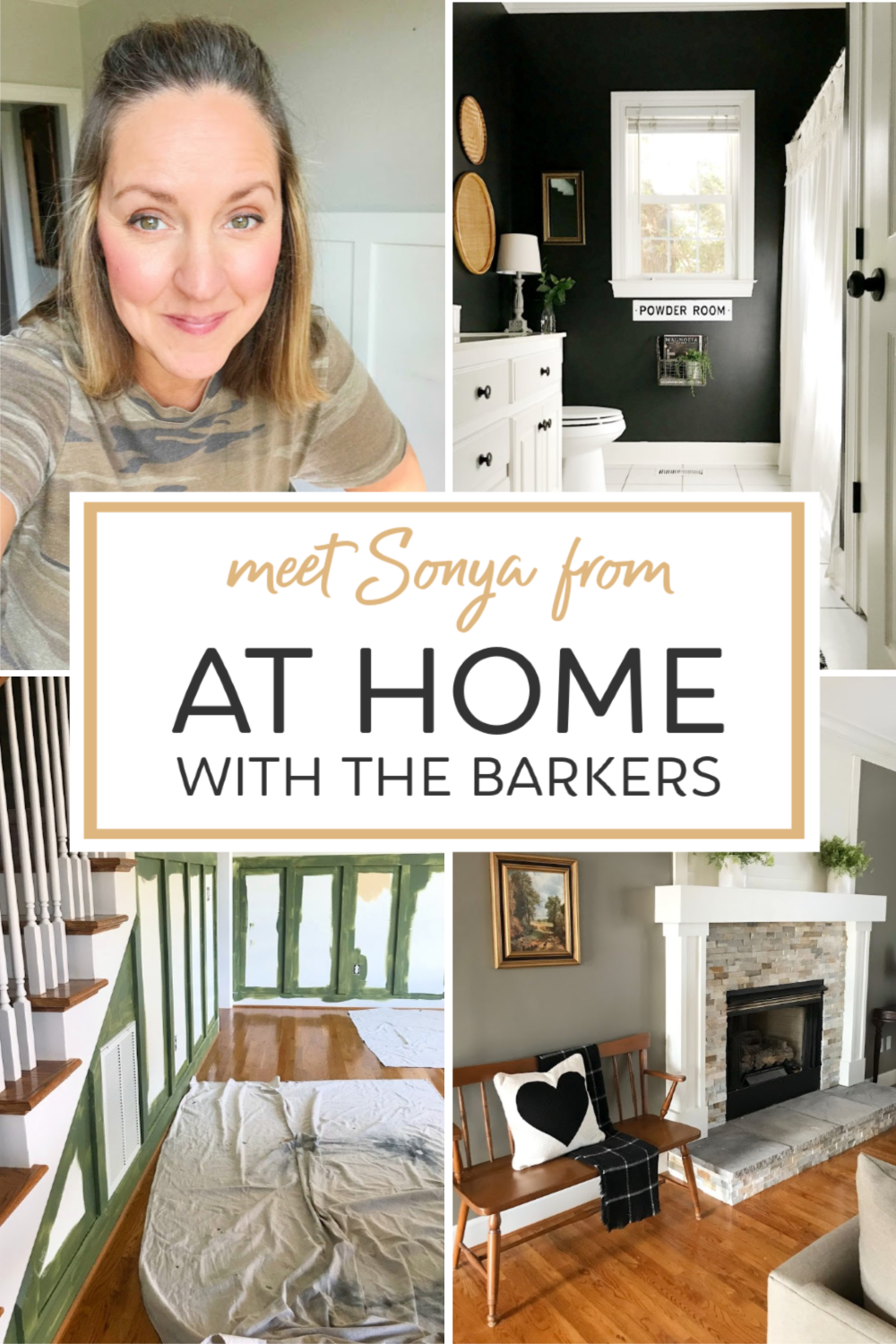 Black-Wall Bathroom!
Not every room makeover needs a giant budget, and Sonya proves it with this bathroom makeover. I LOVE THE BLACK WALLS! Be sure to read her tips for choosing your black paint. 
Painting a Stone Backsplash
Here, Sonya uses paint to refresh her kitchen backsplash. The easy and affordable update completely changes the feel from traditional to modern. It kind of makes me wish I had a stone backsplash somewhere in my home to paint. 🙂 
How to Paint Terra Cotta Pots
These adorable, DIY painted terra cotta pots make me excited for planting season. After you check out the tutorial, take a peek at the conference booth design she did for Behr Paint, which incorporates a slew of these painted pots. . . so cool!
Meet Joanna | In Joanna's House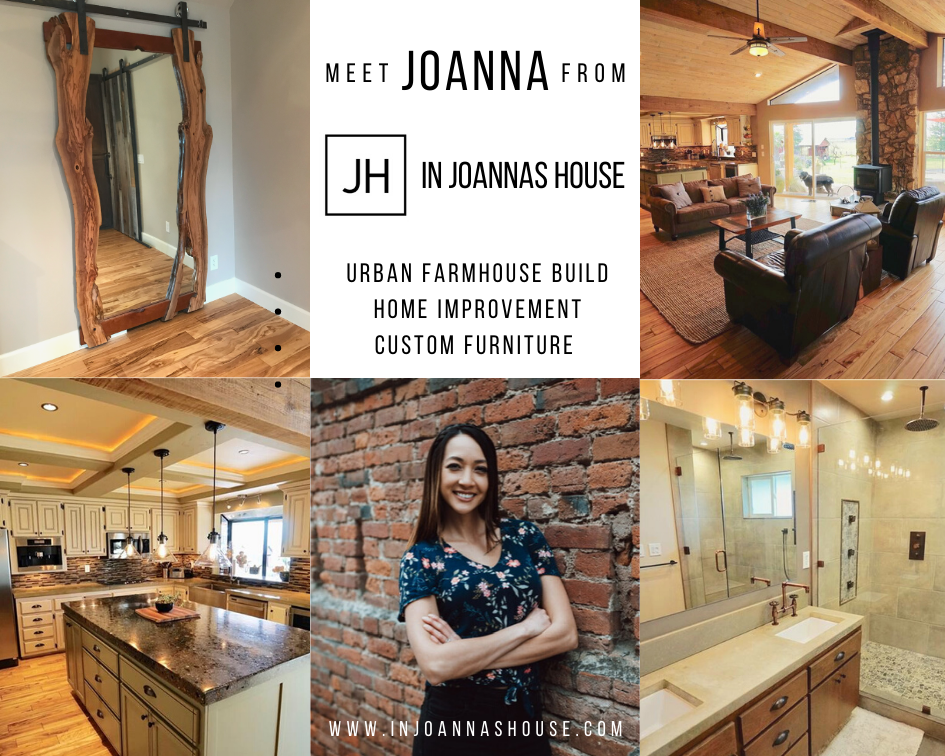 Urban Forest Farmhouse Build
Joanna is fairly new to blogging, but she and her husband are embarking on an Urban Forest Farmhouse build, that is sure to be exciting to follow along with. Be sure to check out her photos on instagram. The garage is already looking pretty amazing.
Home Renovation on a Budget
Who doesn't love some good before and after home photos?!? Joanna and her husband's previous home in Chico California was a bank-owned property that they completely renovated. I absolutely ADORE the concrete walkway that they transformed into something unique and full of character.
Modern Furniture
Joanna's husband Jared designs modern furniture pieces. Those concrete coffee tables he makes are pretty cool! 
Meet Toni | Girl, Just DIY!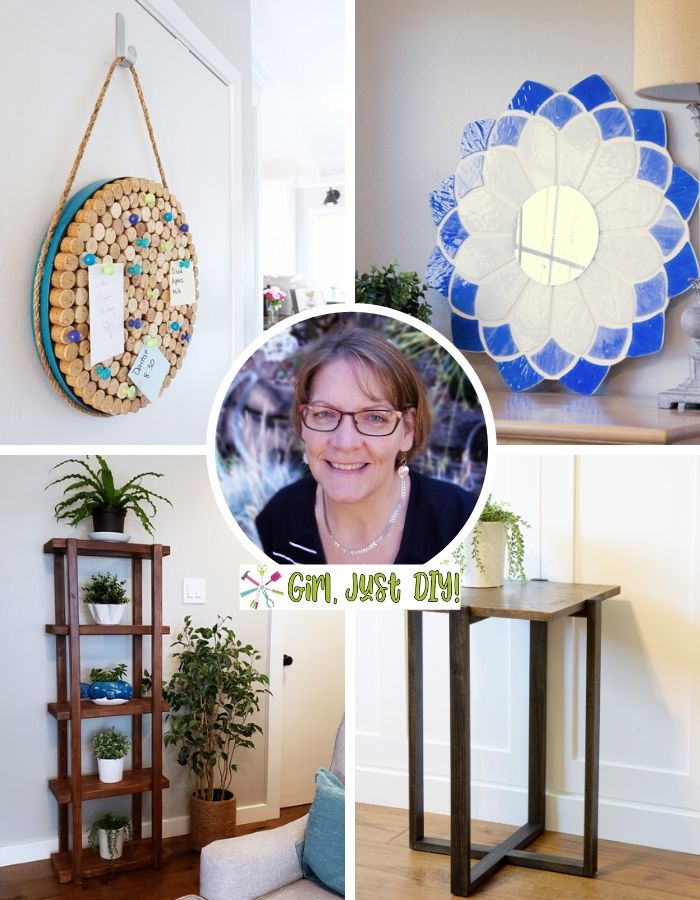 Modern End Table
I love clean lines, so of course I love this modern end table that could also work as a plant stand or even nightstand. For $30 you can make one in just a few hours, and Toni shows us how.
2×4 Plant Stand
This plant stand is easy to build with easy-to-find materials!
Tiffany Mirror DIY
Toni rescued an unwanted Tiffany light from the trash pile, then turned it into a Tiffany mirror! So pretty! Check out her tutorial to see how she did it.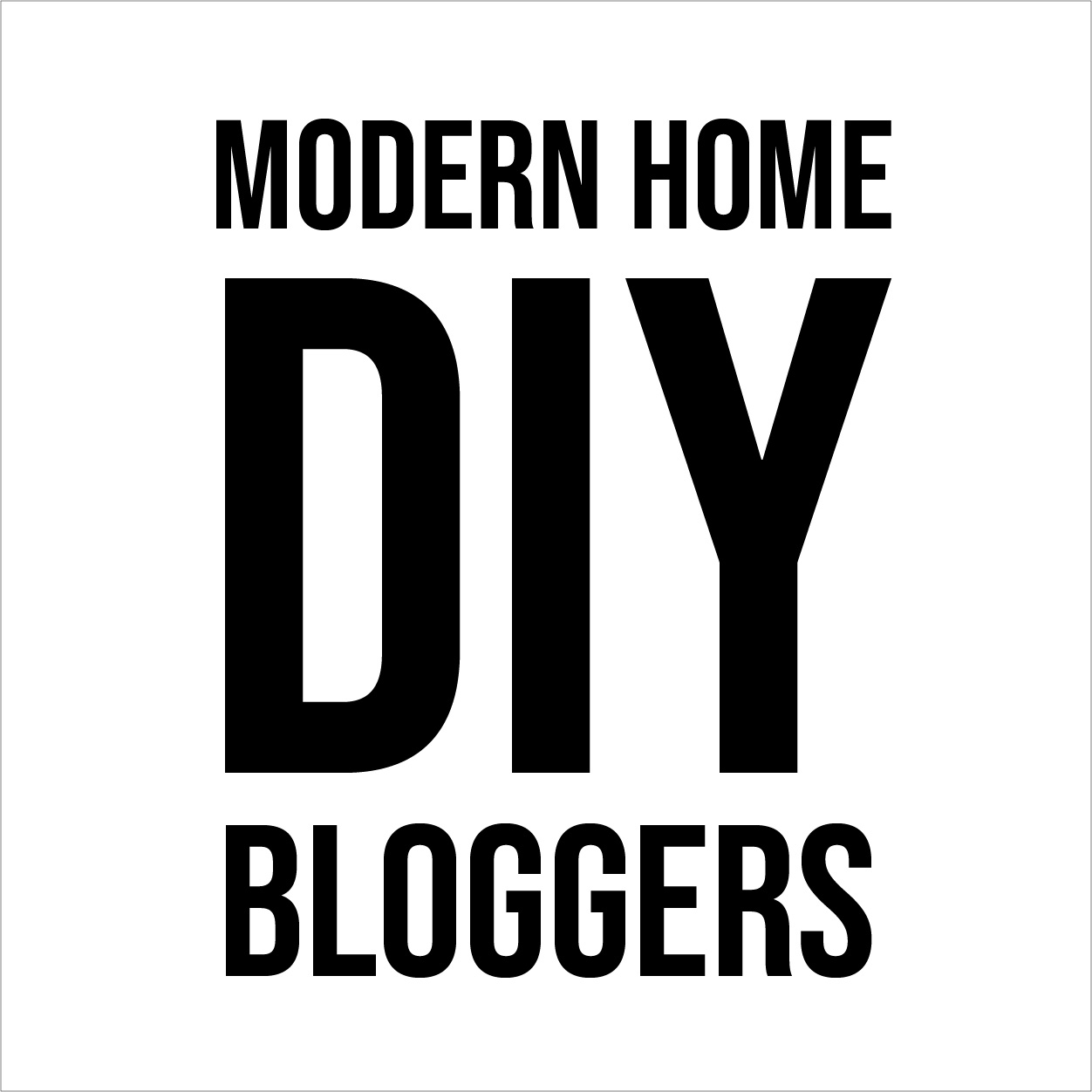 Who are some Modern Home DIY bloggers you enjoy following? Tell us in the comments so we can check them out!