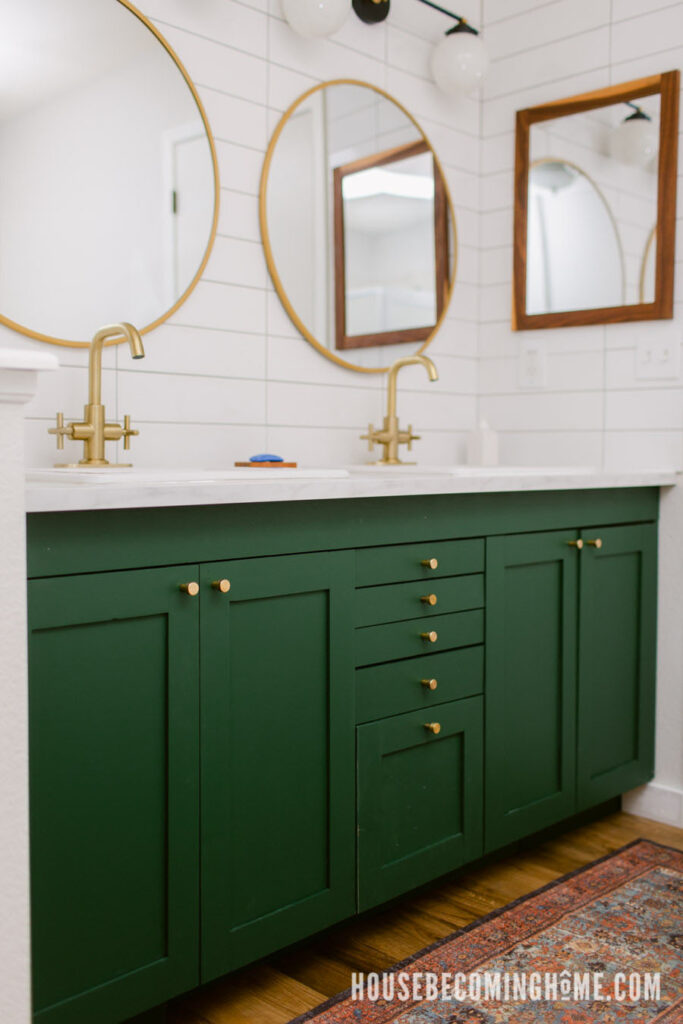 I love the updates to our master bathroom, but my favorite part of the whole room is definitely the vanity. It has three "hidden" features that make it really easy to keep organized.
House Becoming Home is a participant in the Amazon Services LLC Associates Program, an affiliate advertising program designed to provide a means for sites to earn advertising fees by advertising and linking to Amazon.com. Some links in this post may be affiliate links. Read my full disclosure policy here. 
Hidden Toe Kick Storage Drawer
It looks like a normal vanity, right?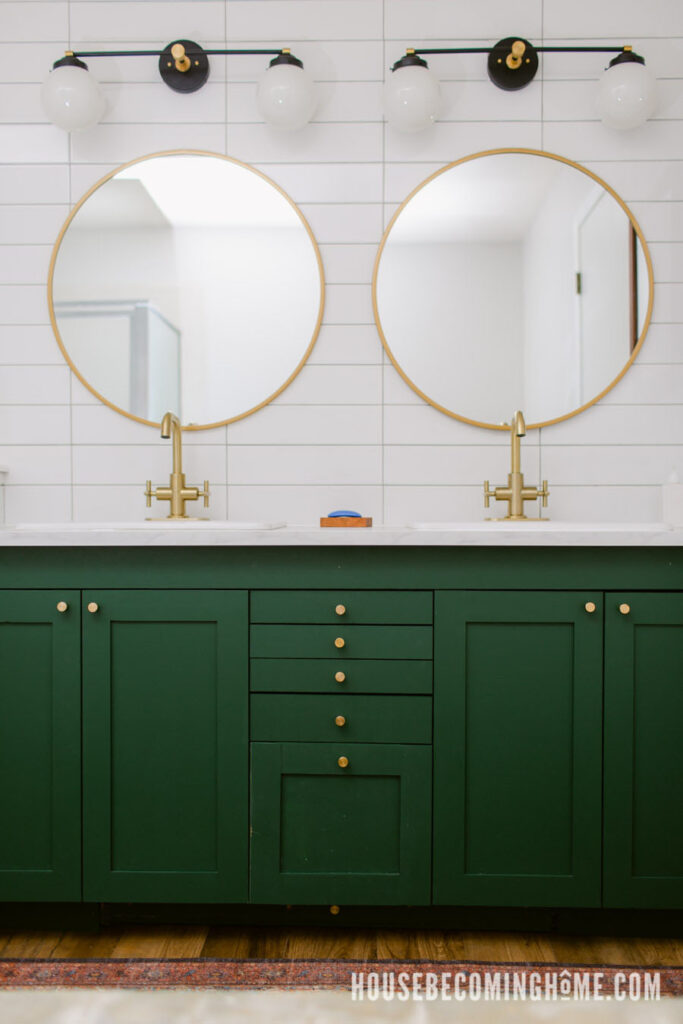 Do you see something hiding in the toe kick area (a brass knob in the shadows, perhaps)?
Yes?
It's a hidden drawer: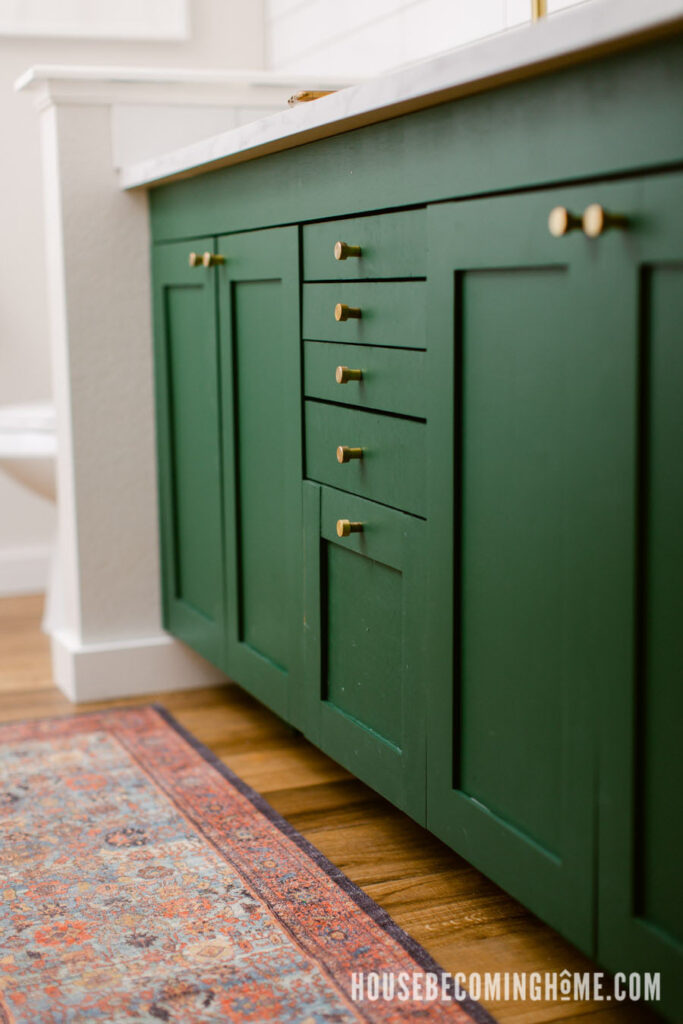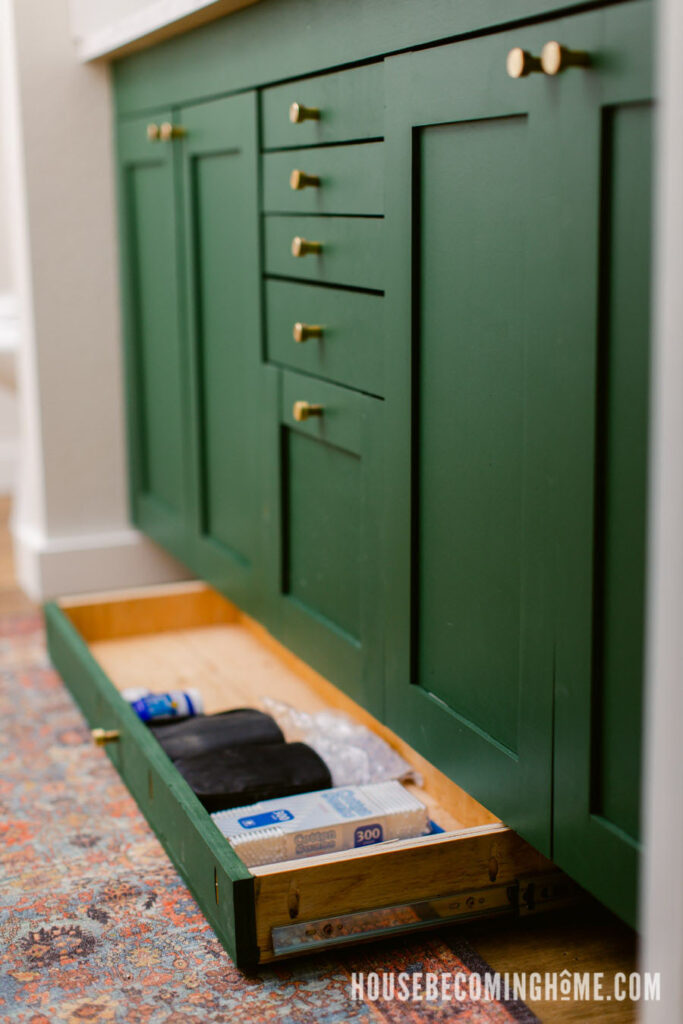 Years ago I saw a photo on pinterest from someone who added extra storage to their kitchen by turning the wasted toe-kick space into drawers. I'm all about packing in as much storage as possible and thought this might be a fun place to try the toe-kick drawer. I'm not even sure what we'll fill it with (right now it has a few boxes of q-tips and little bathroom travel bags), but something is exciting about having a hidden drawer 🙂
Super Convenient Hair Tools Pull Out
The hidden toe kick drawer is cool but the feature hiding behind the left cabinet door is something I use much more regularly:
A pull out organizer for my hair dryer, straightener, and curling iron: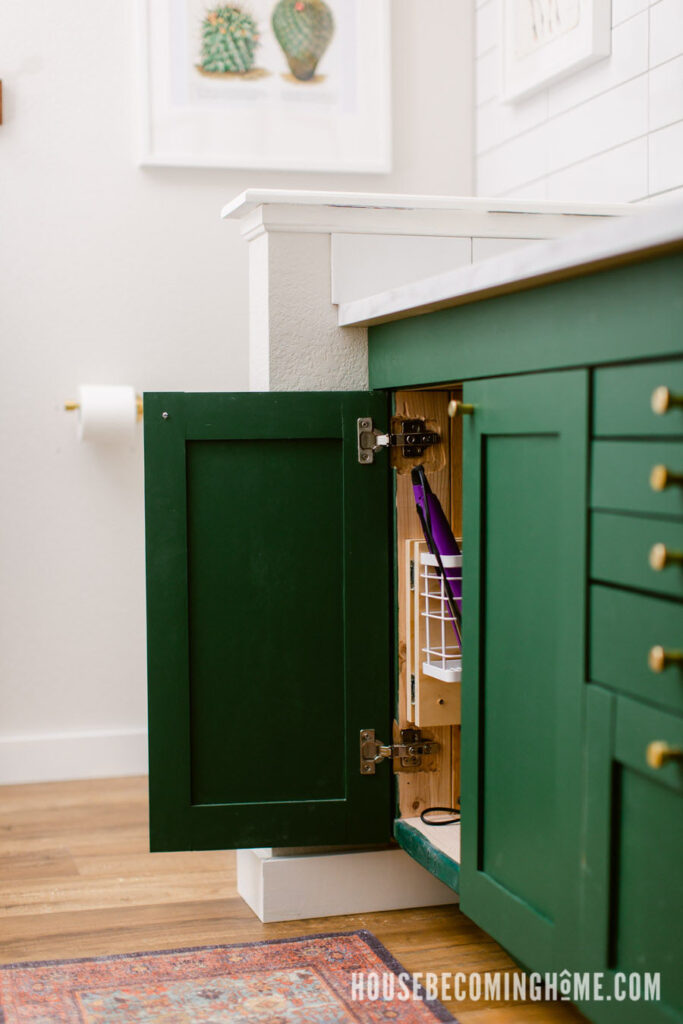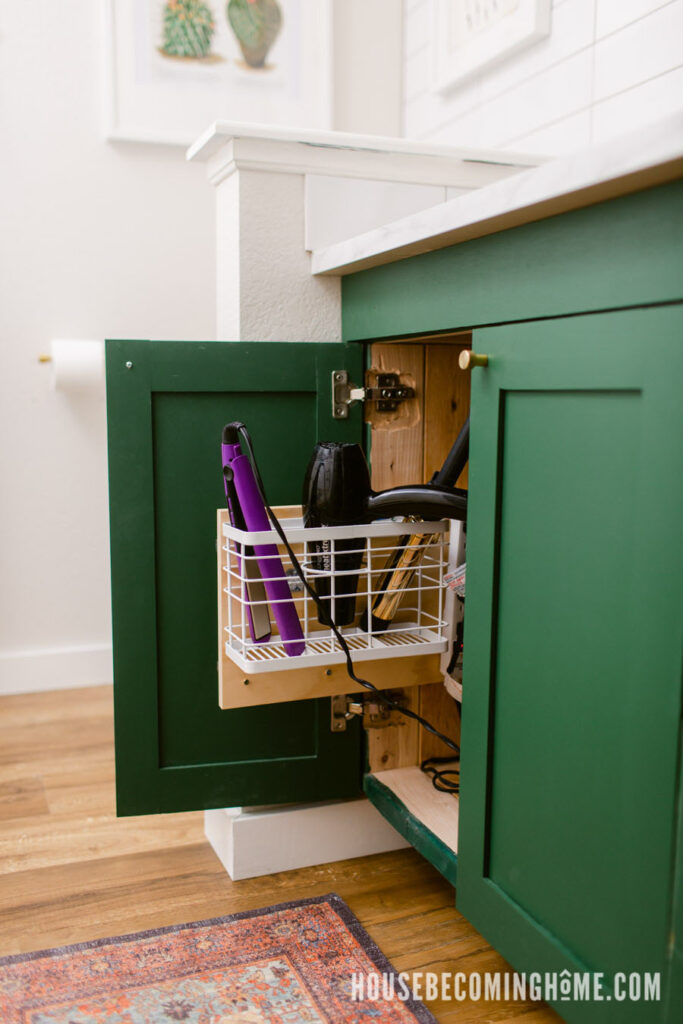 Gone are the days of having a mess of curling and straightening irons, hair dryers, and cords (SO. MANY. CORDS!) cluttering up the countertop. These stay in the cabinet PERMANENTLY. No need to pull them out and plug them in above the cabinet–they're already plugged in right where they are!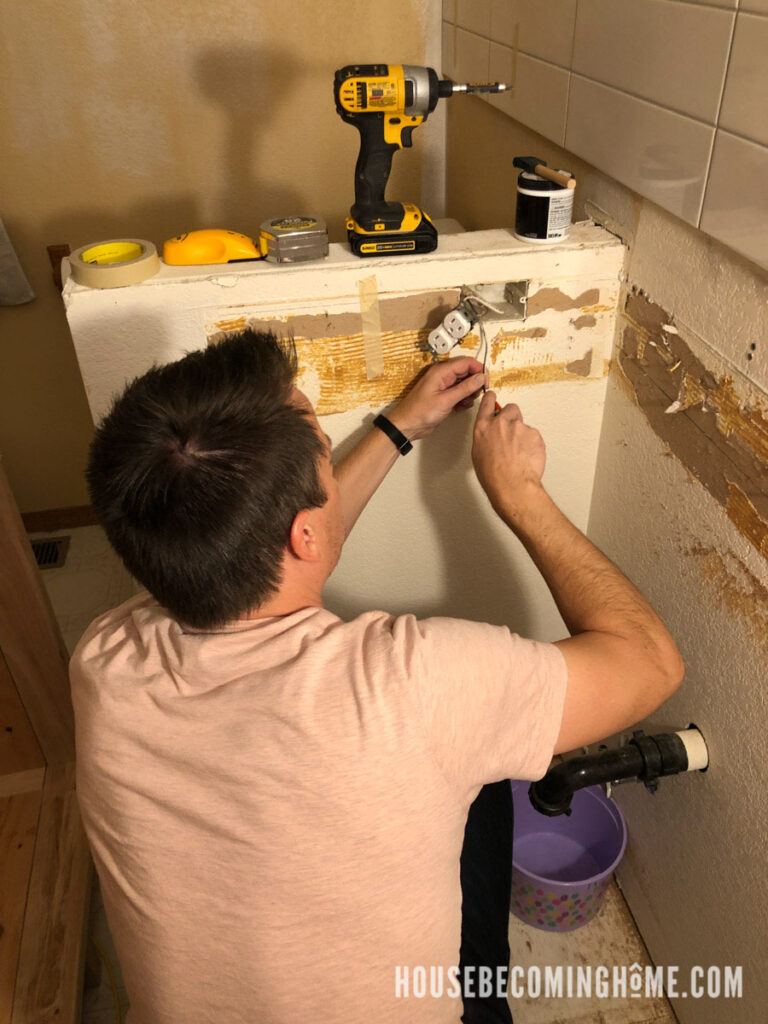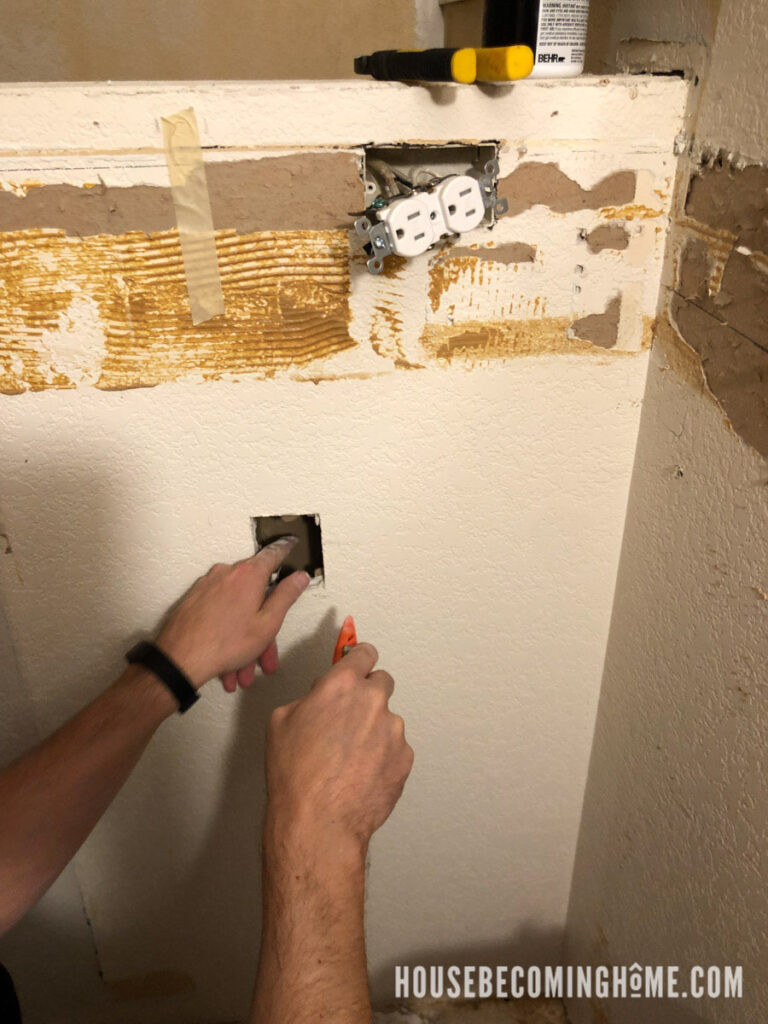 Before I put the new vanity in I had Jim add an outlet. There was already one above the counter but I wanted one that would be inside the cabinet: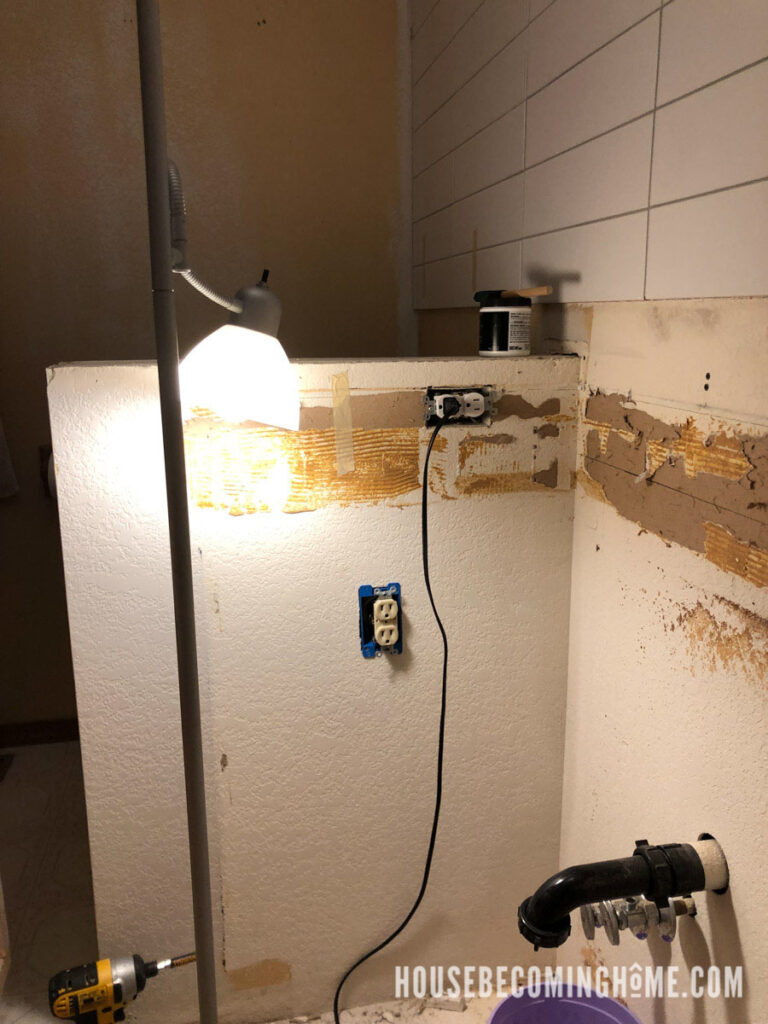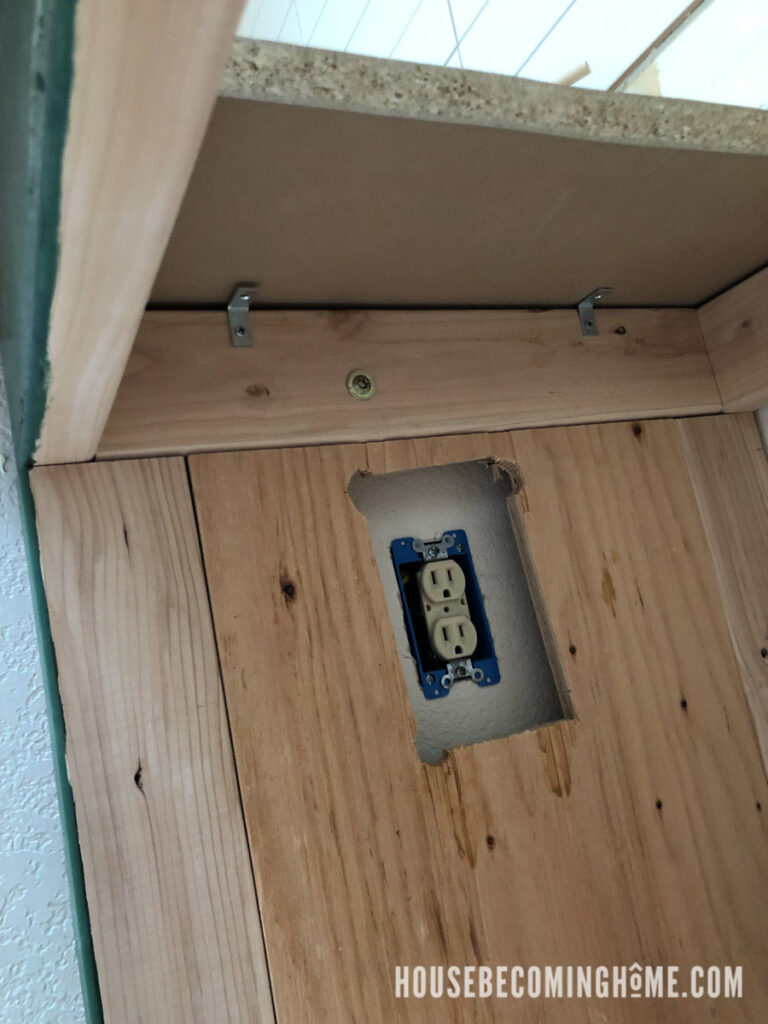 I cut an opening in the vanity that provides access to this extra outlet. I plugged a power strip into it, then mounted the power strip to the organizer pullout. All three appliances can be plugged in at once.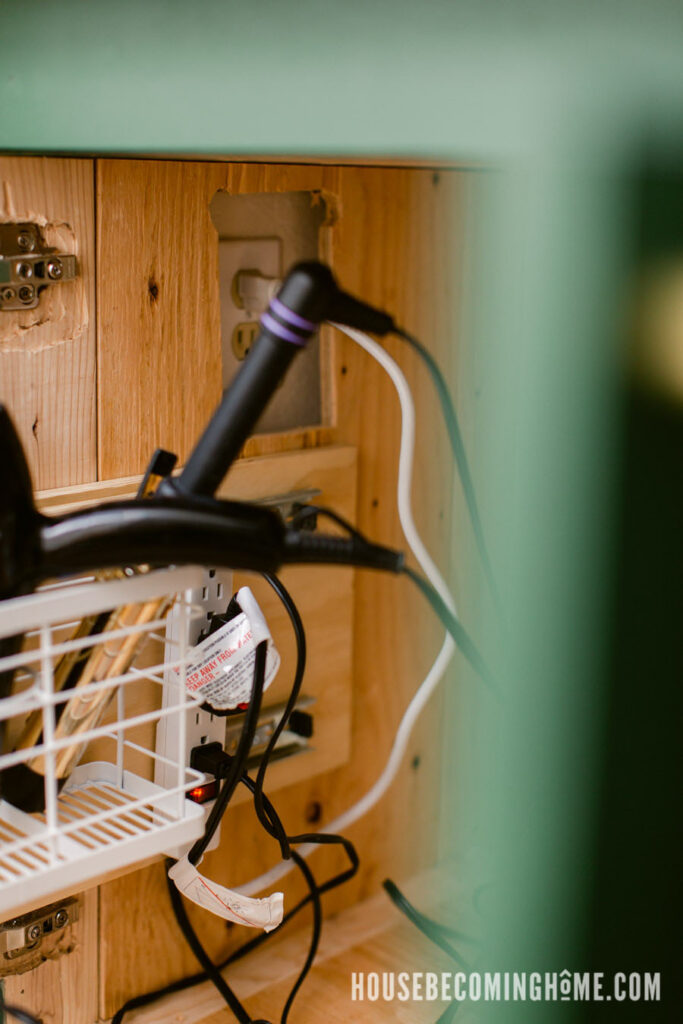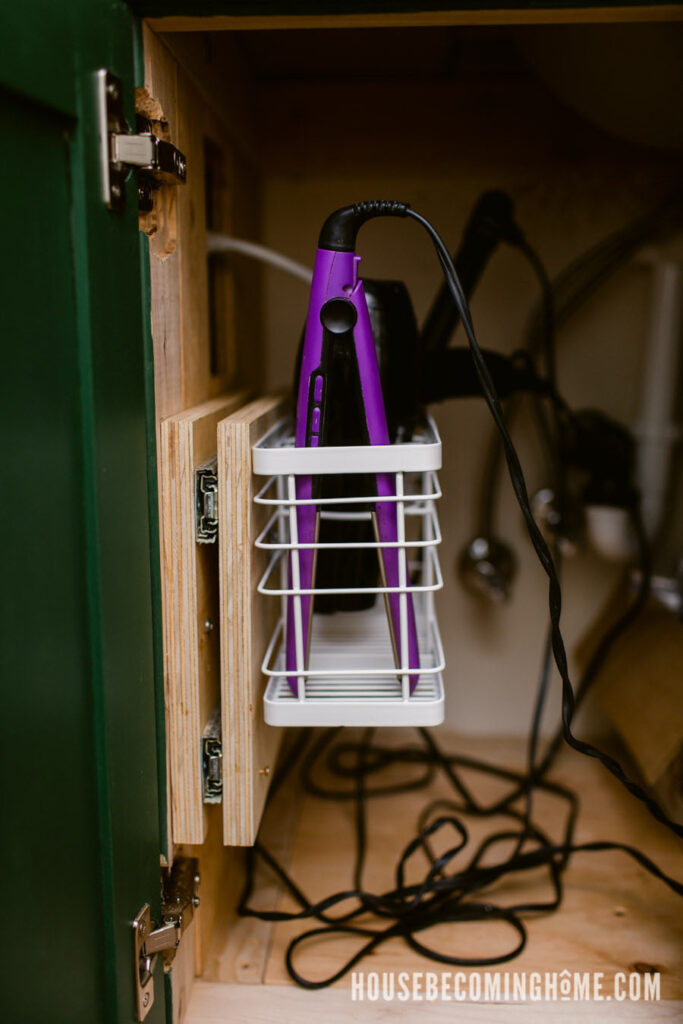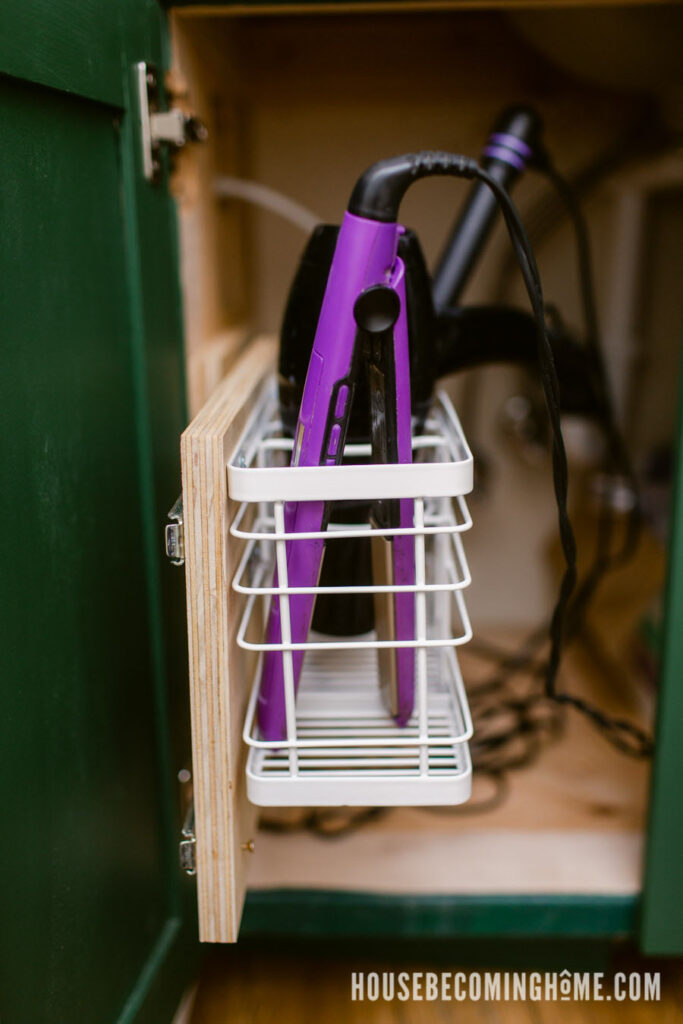 I found the affordable metal hair tool organizer online, then screwed it to plywood paired with drawer slides to make a very simple pullout.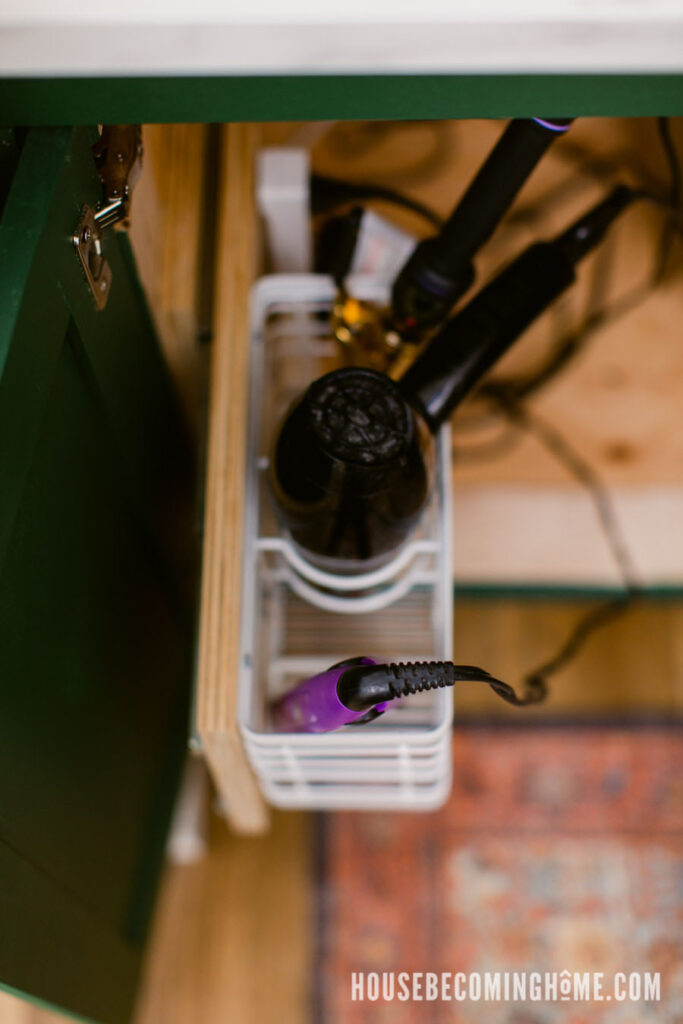 I'm not a huge fan of spending any amount of time doing my hair, but the hair tool organizer pullout makes the process a little more enjoyable and 10000% helps the bathroom stay uncluttered.
Bathroom Vanity Organization
Hiding inside the vanity's drawers are something to help keep all the little bathroom items easy to find : drawer organizers!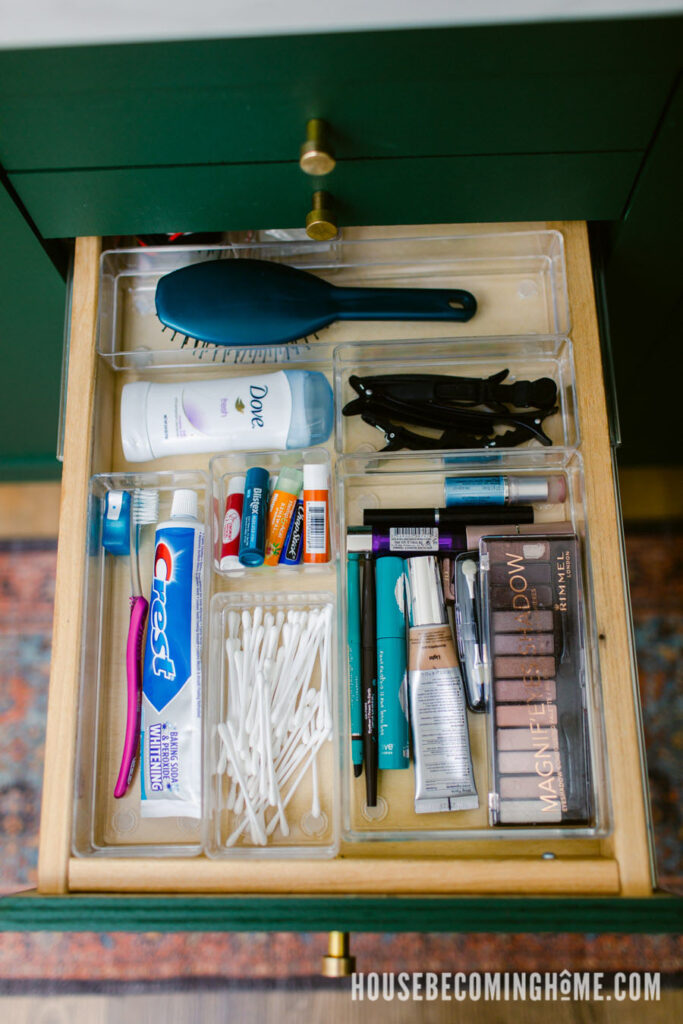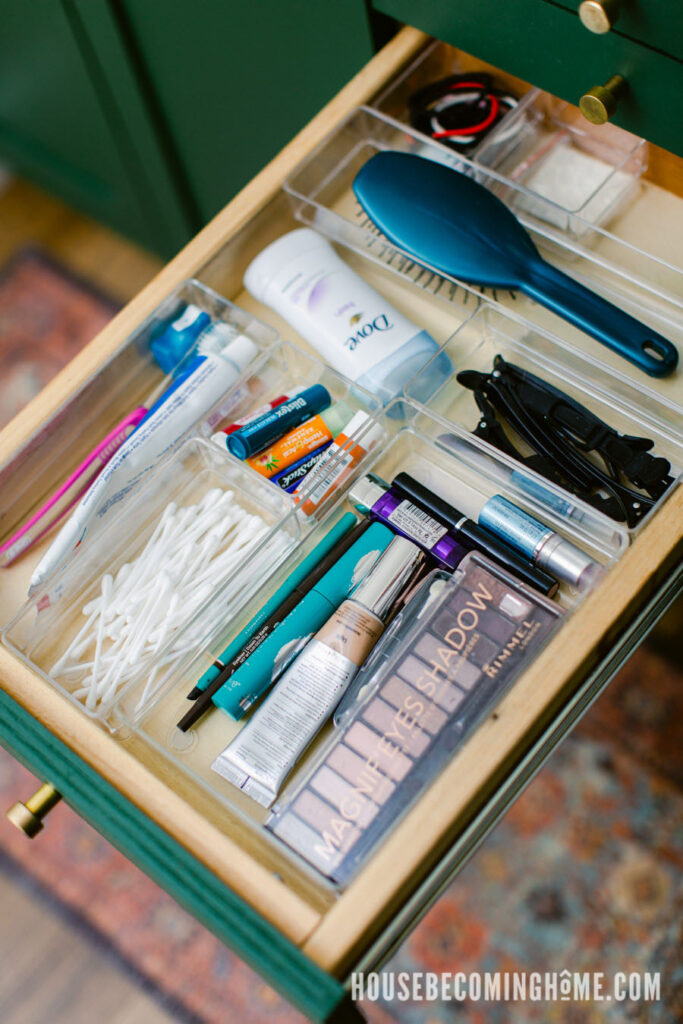 I bought a set of clear desk organizer trays (these ones: JARLINK 21 Pack Desk Drawer Organizer Trays with 7 Different Sizes, Drawer Organizer Trays with Non-Slip Silicone Pads (Clear)) and added them to the shallow drawers in the center of the vanity. The shallow drawers and organizers make it super easy to find exactly what I'm looking for.