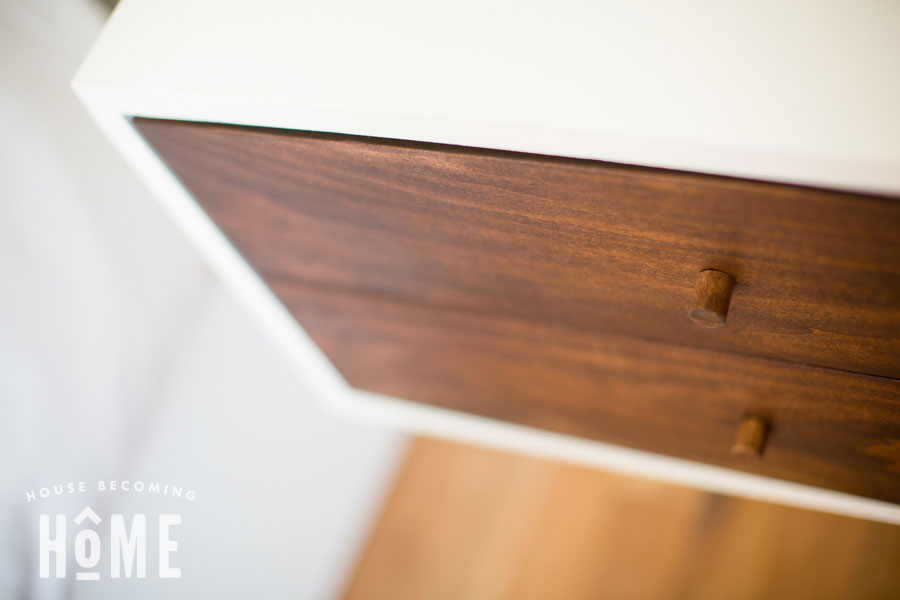 I recently built Jim a floating nightstand for a Valentine's Day present.  It's a very simple piece with clean lines and a modern look and I was hoping to find knobs for the drawers that were similarly simple and modern. But I COULD NOT find what I was looking for, even after spending almost an entire evening and night hunting on the internet.  And then it hit me–I had everything I needed to make the exact drawer knobs I was envisioning, but having an impossible time finding.  Let's get this DIY drawer knob party started!
DIY Drawer Knobs How-To
Tools:
Saw
Drill
1/8″ drill bit (hole for drawer knob if using 6-32 screw)
9/64″ OR 5/32″ drill bit (hole for drawer face if using 6-32 screw)
A few scraps of wood and clamps to hold the knob in place when you pre-drill
Materials:
3/8″ wooden dowel
Stain or paint
Polyurethane or wax
6-32 machine screw (I used a 2″ one, but the length will depend on the depth of your drawer face.)
6-32 steel nut (If you can find a screw the exact length you need –drawer depth + 3/8″ into the drawer knob–then the screw will be flush to the drawer and you won't need the steel nut.)
Instructions
1. Cut a wooden dowel into a piece 3/4″ in length (shorter or longer depending on your preference).  Repeat for as many furniture knobs you are making.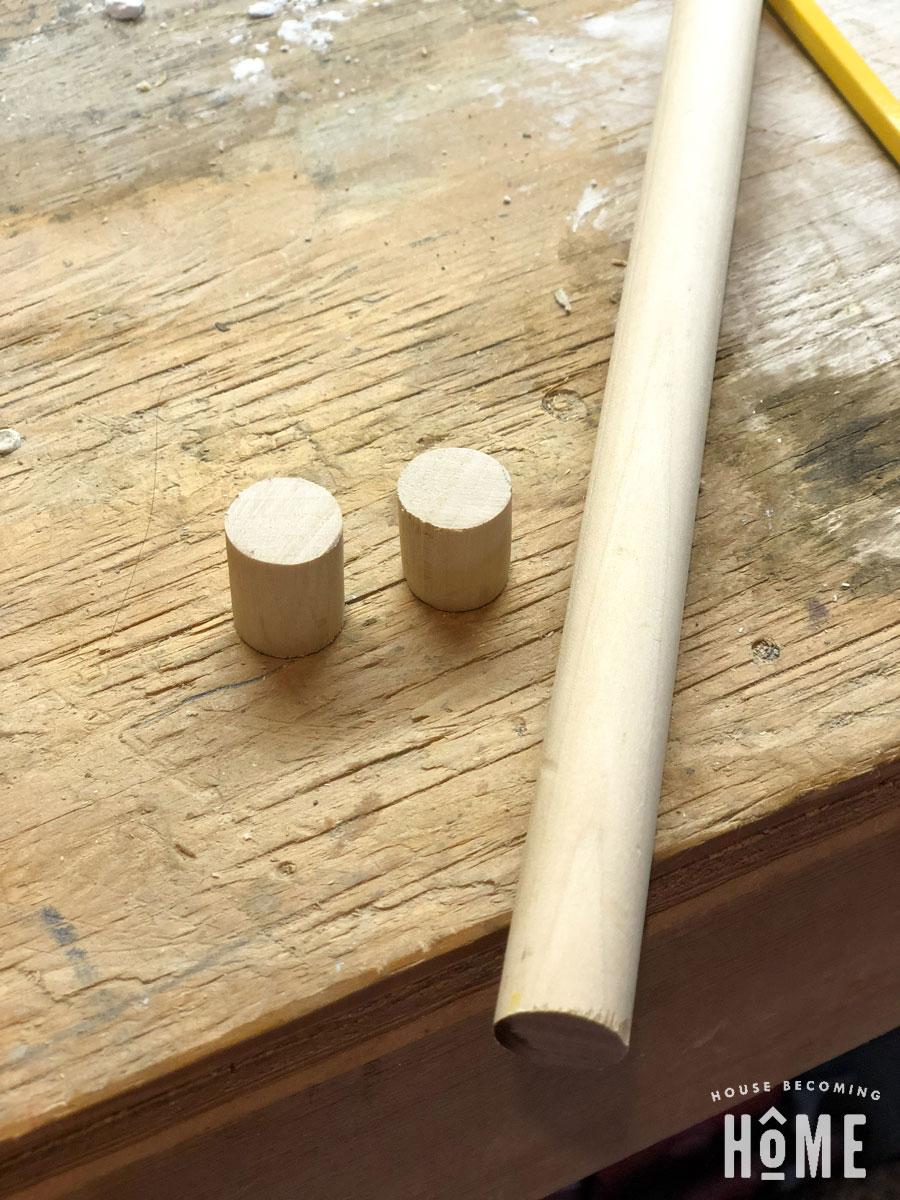 2. Sand off any rough edges, splinters or saw lines. Stain or paint, then protect the finish with wax or polyurethane.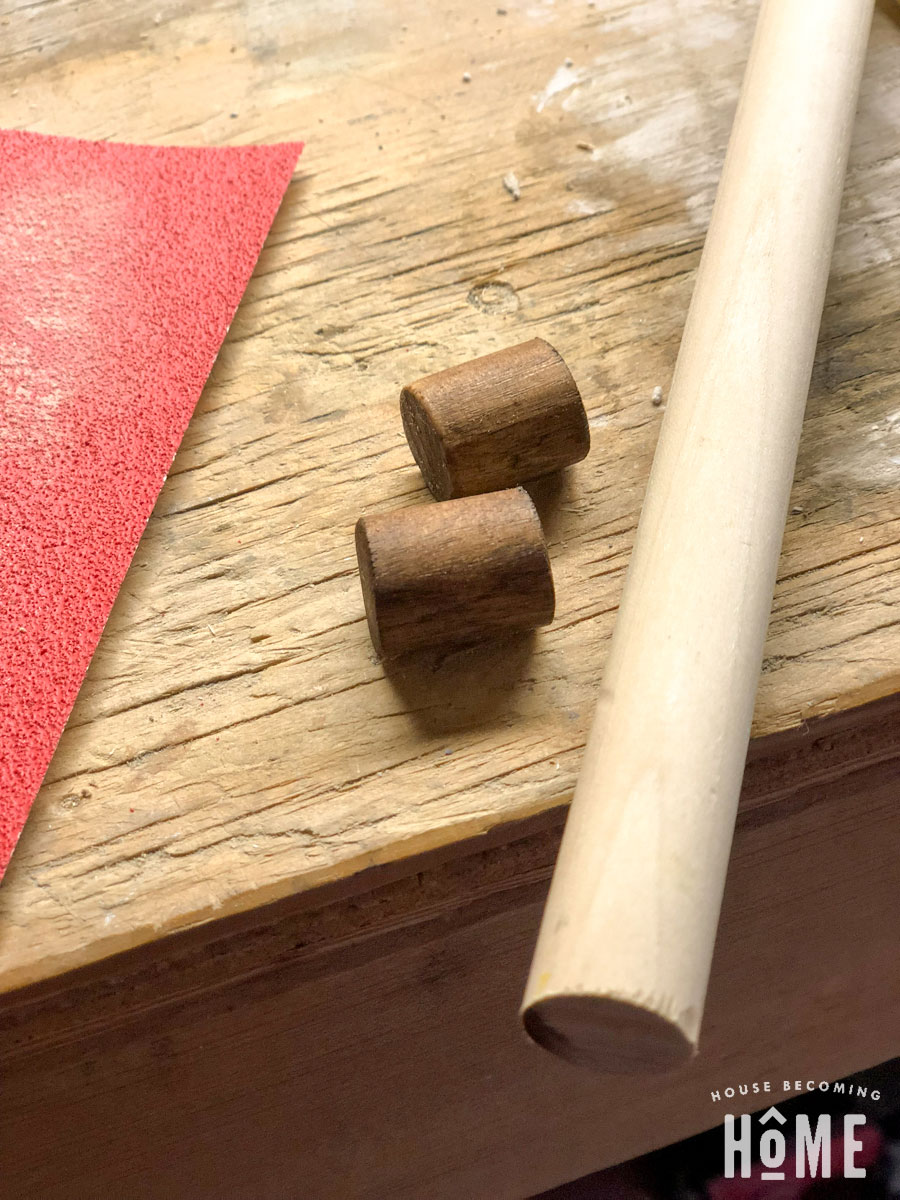 3. Clamp down a few scraps of wood so that they tightly hold your DIY drawer knob in place.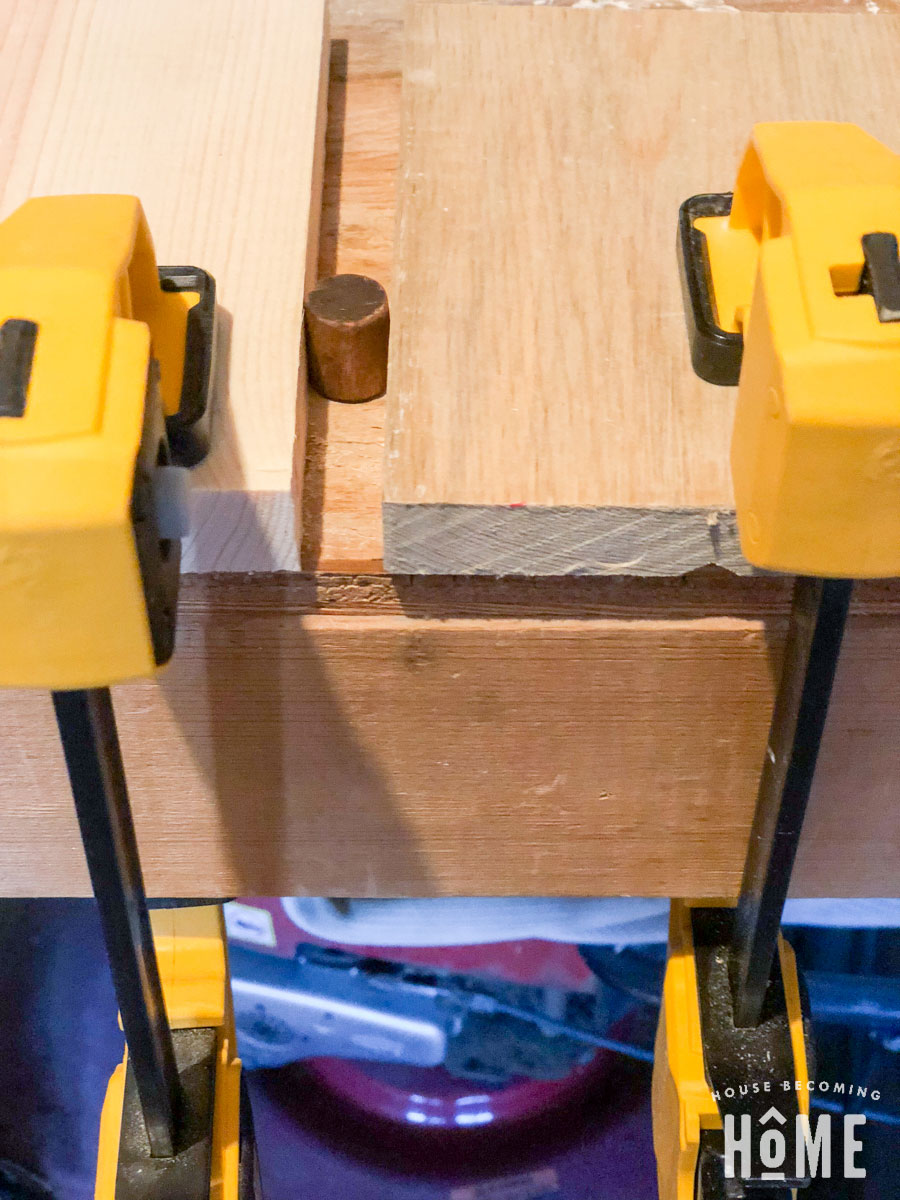 4. Using a 1/8″ drill bit, drill about halfway through the dowel. (If you want to be exact, measure 3/8″ on your drill bit and mark with tape so you know how far to go. Good news–if you mess up and go all the way through your drawer knob–like I did–you've likely got several more feet of dowel and you can try again . . !)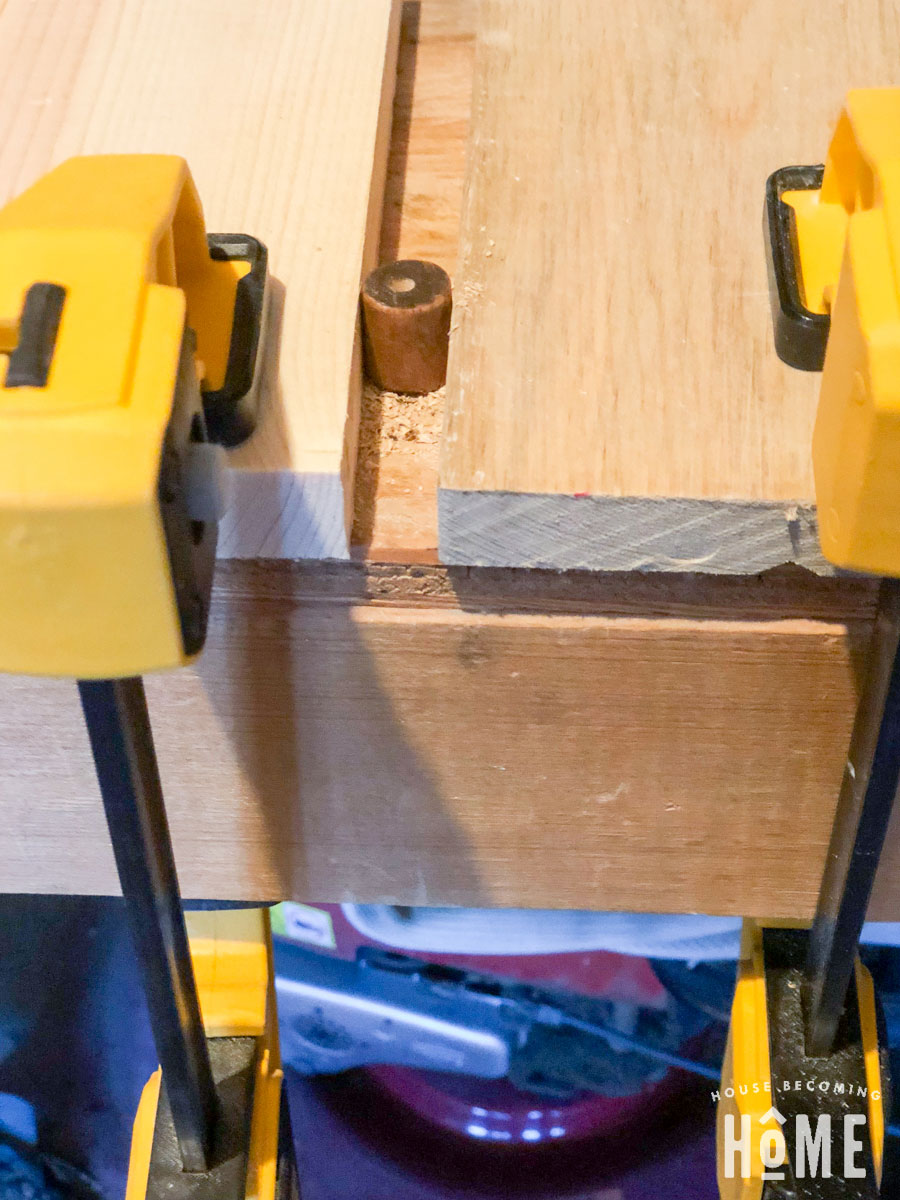 5. Thread the steel nut all the way to the head of the machine screw, then from the inside of the drawer, push the screw through to the front. Twist dowel into screw until tight. Push dowel flush to drawer front, then tighten nut with a wrench.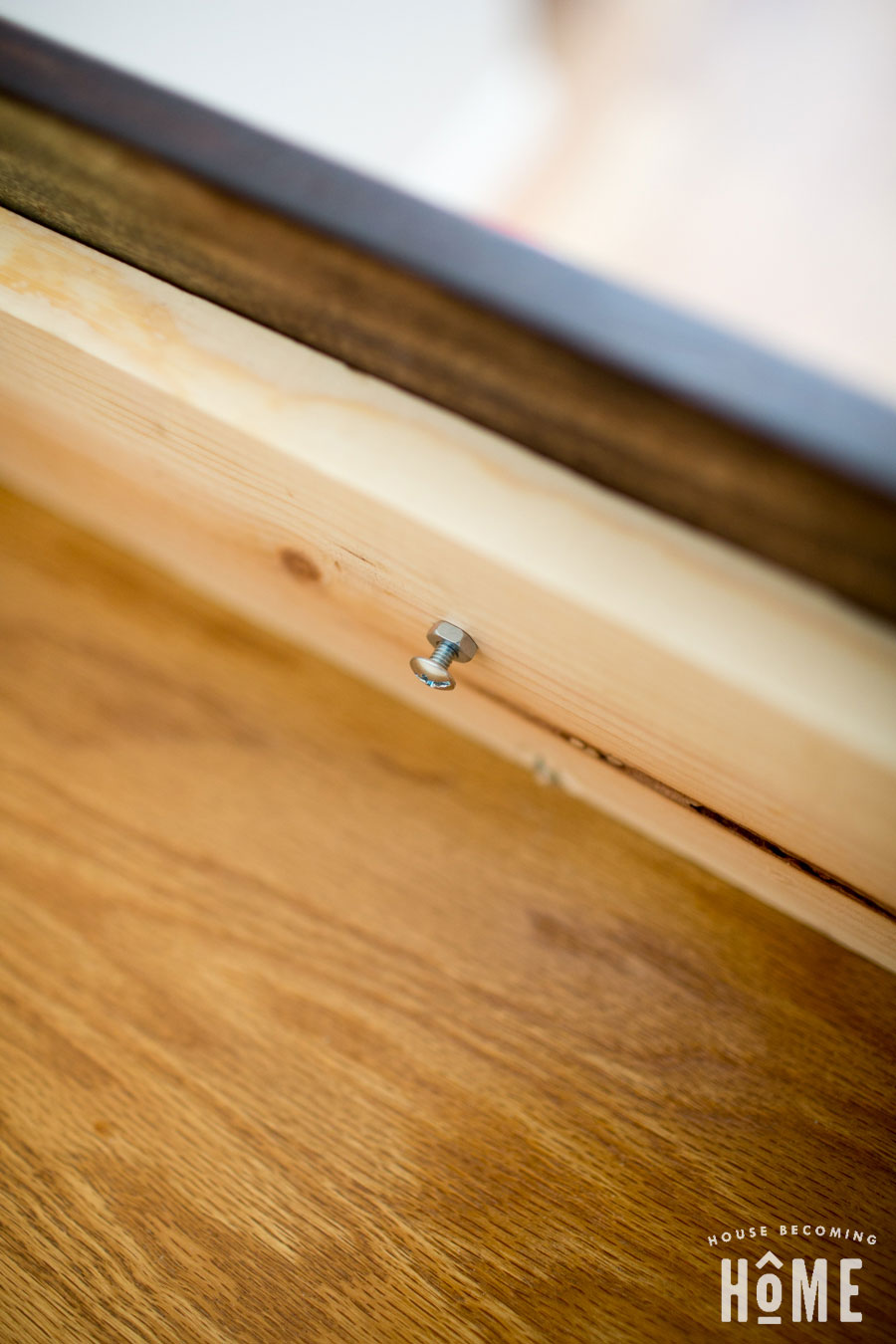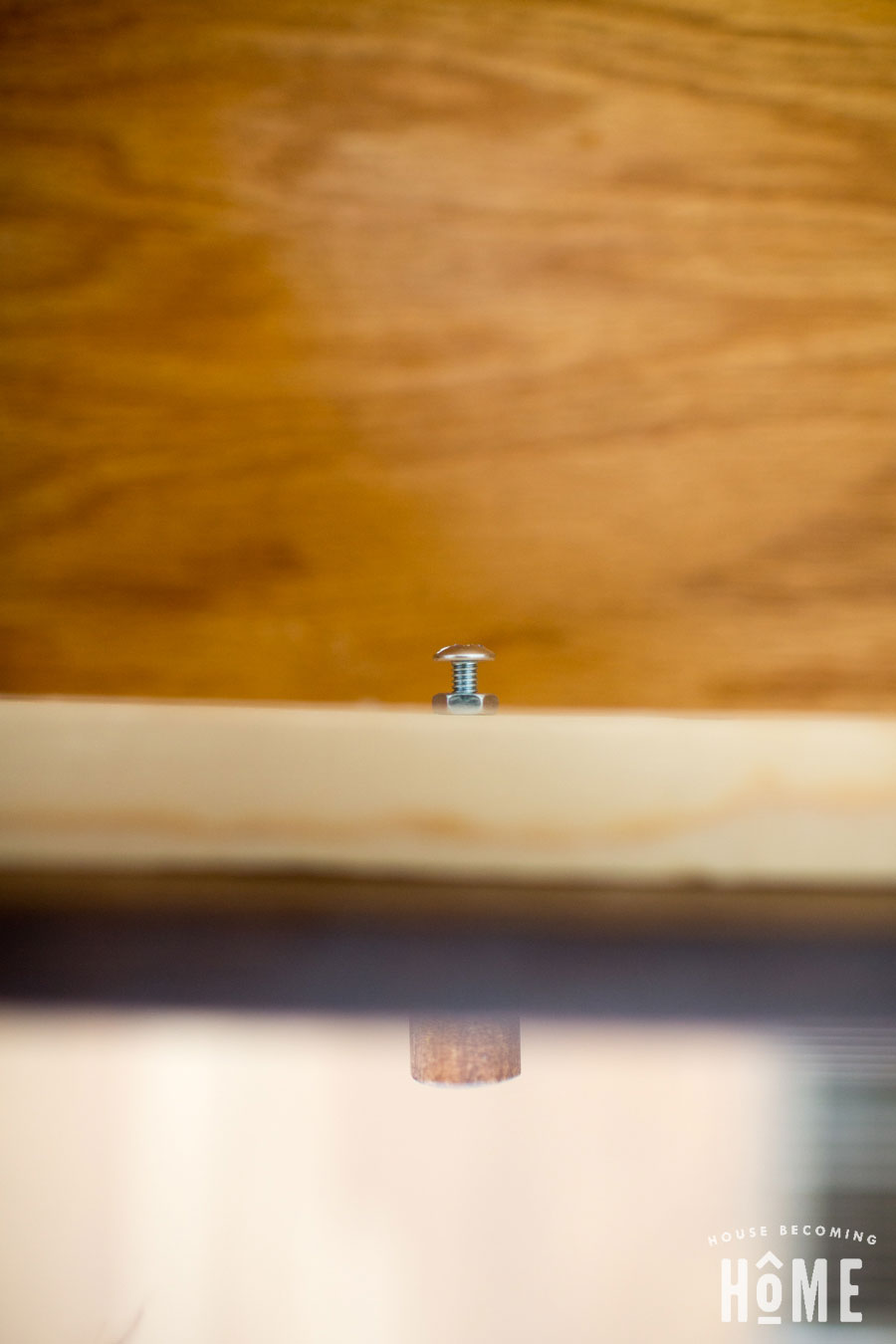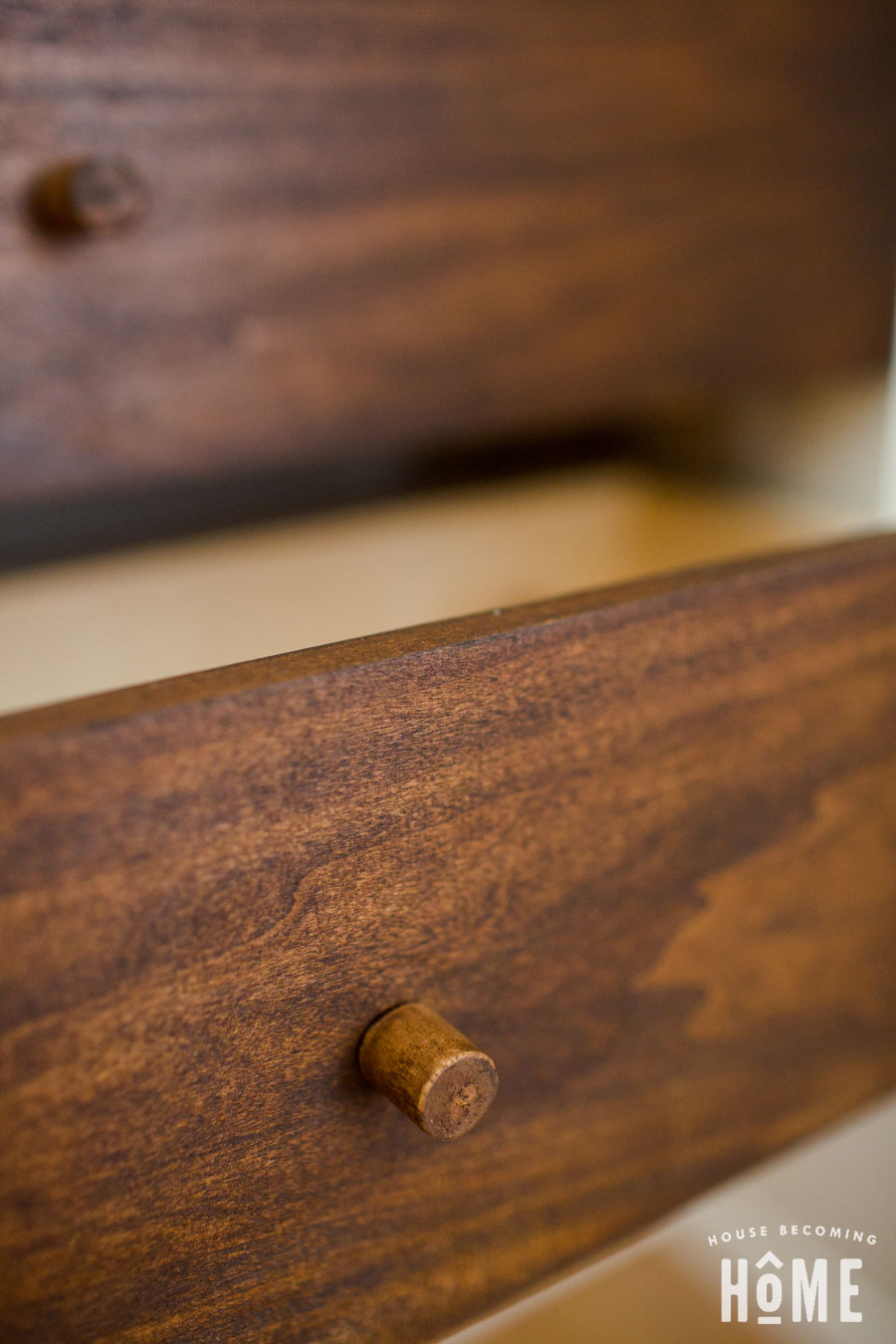 And there it is! An easy DIY drawer knob that was practically free to make!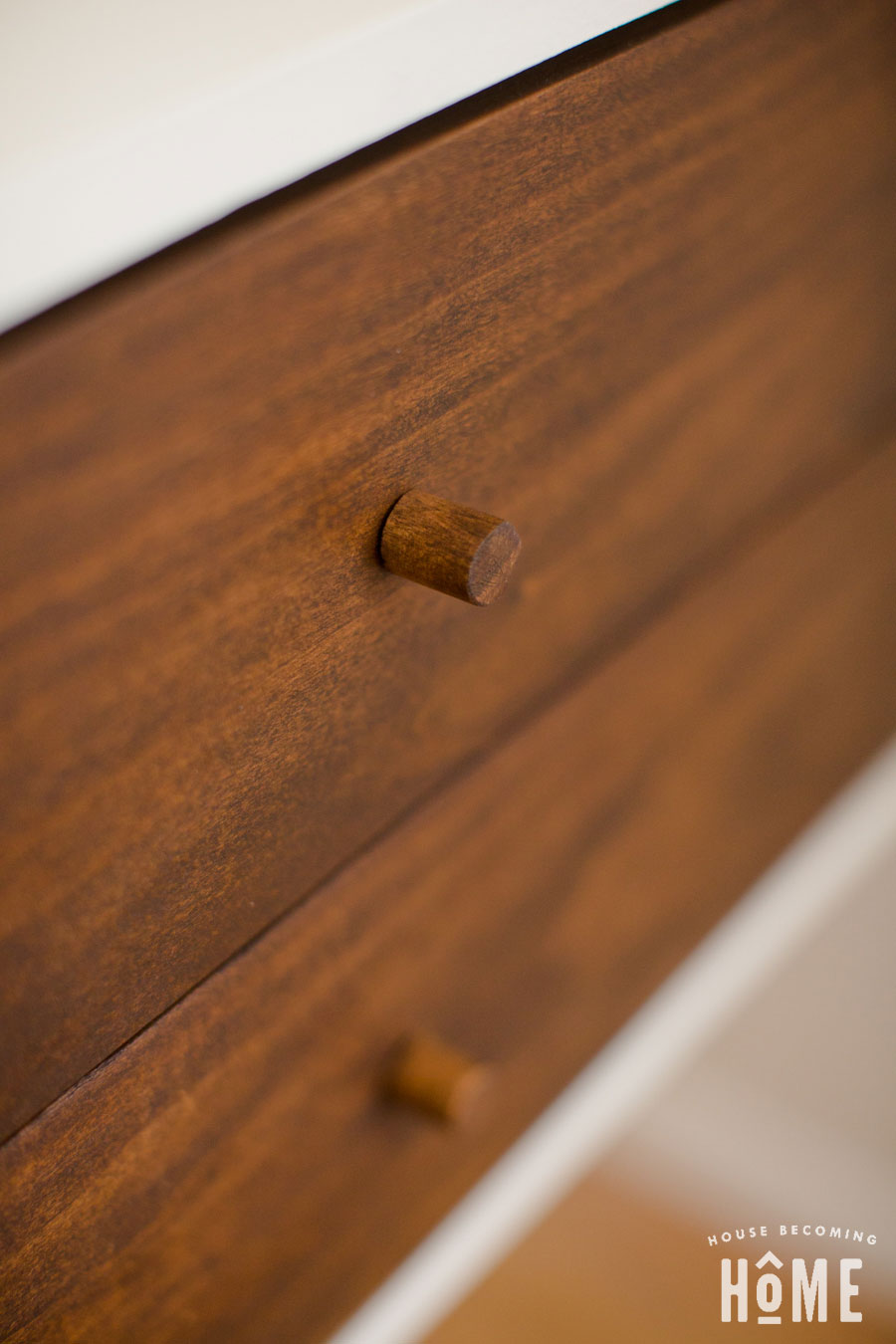 Lately I've seen lots of interesting materials used for DIY drawer knobs. I'd love to hear what you've successfully used (or have plans to  use) to make a drawer knob–please share!